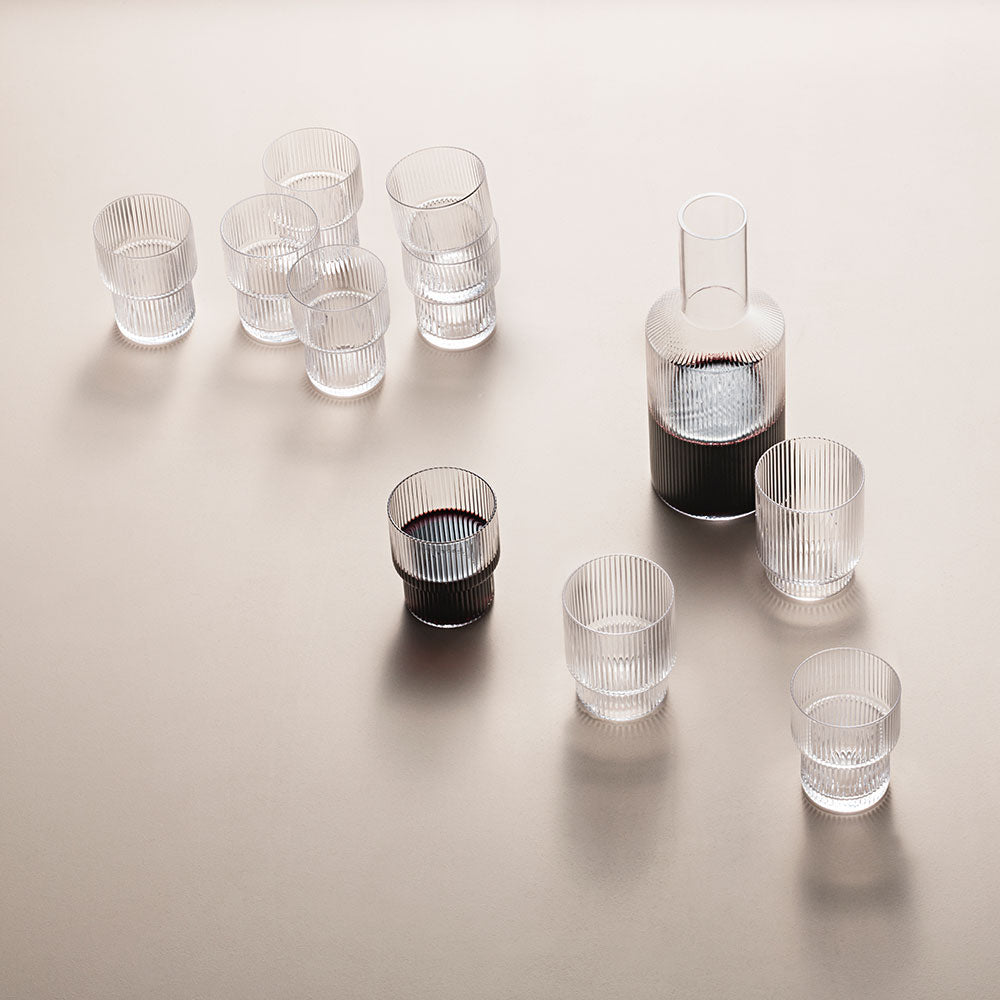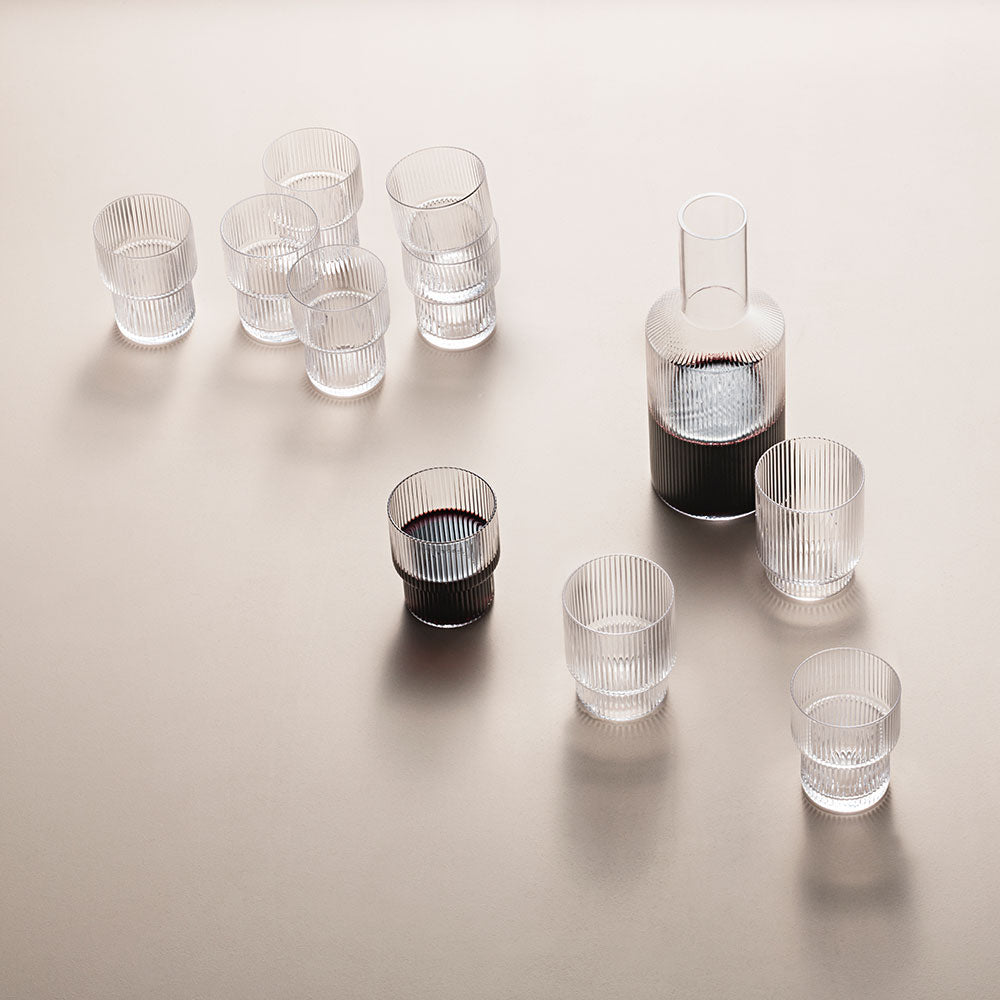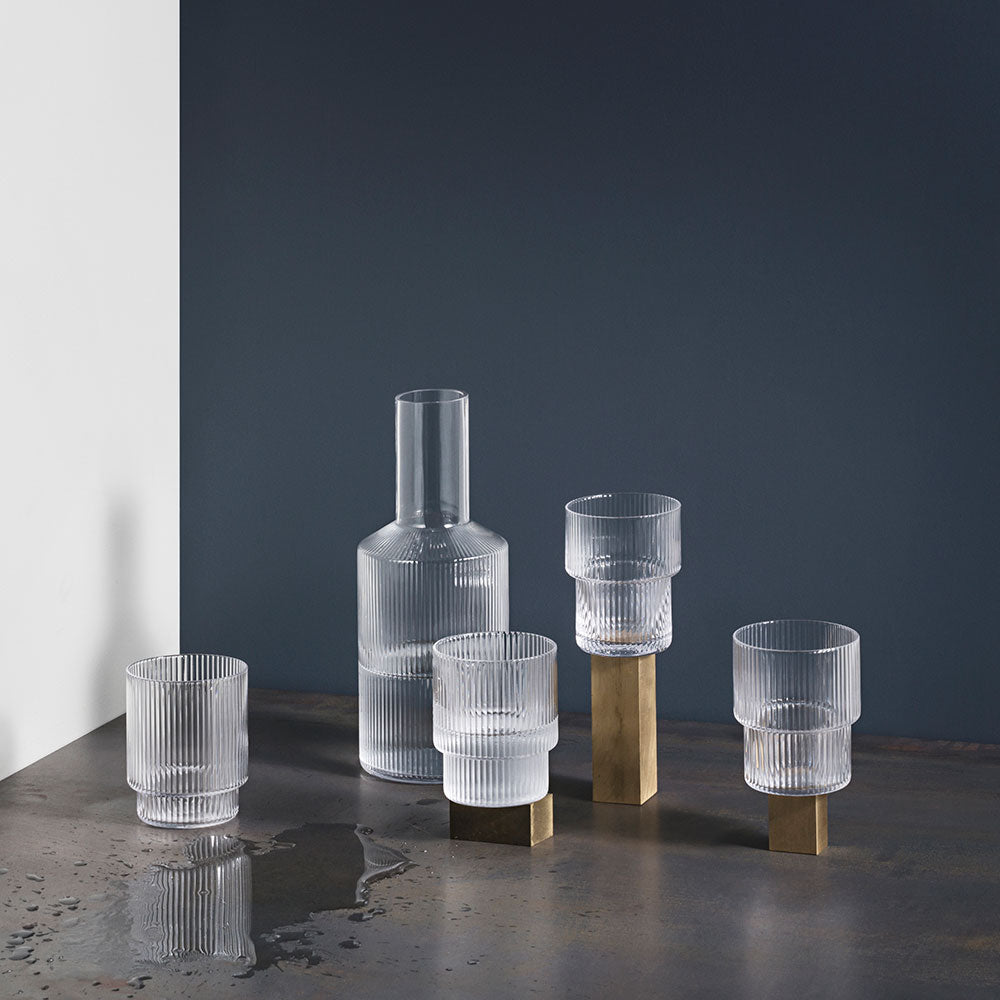 Ripple Set of 4 Glasses
by Ferm Living
These stackable set of four glasses features a beautiful ripple surface. The vertical ripples add a strong and sophisticated look and the varied geometric shapes create dynamic and energy between the glasses and function as a stackable design element.
Pair them with the matching carafe for a stylish set at breakfast, lunch or dinner.
Set of four. Dishwasher safe.
8.8cm H x 7cm W