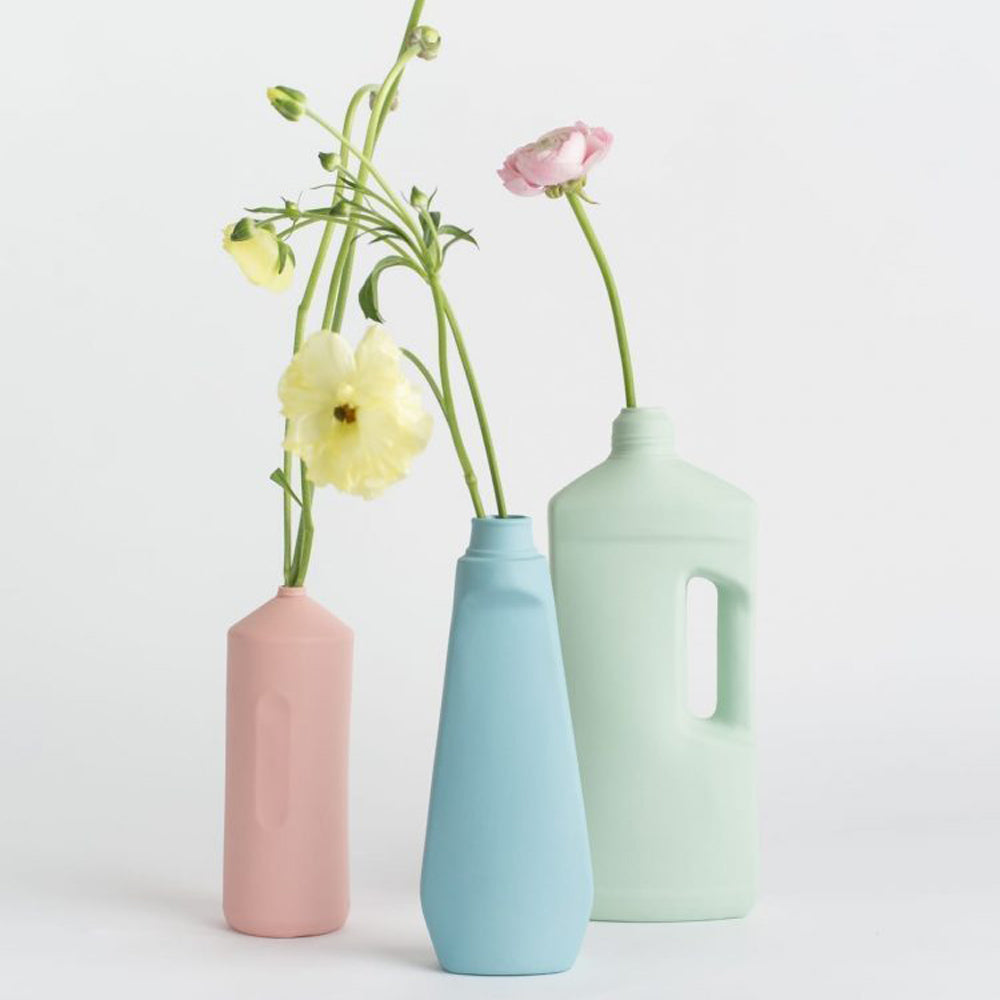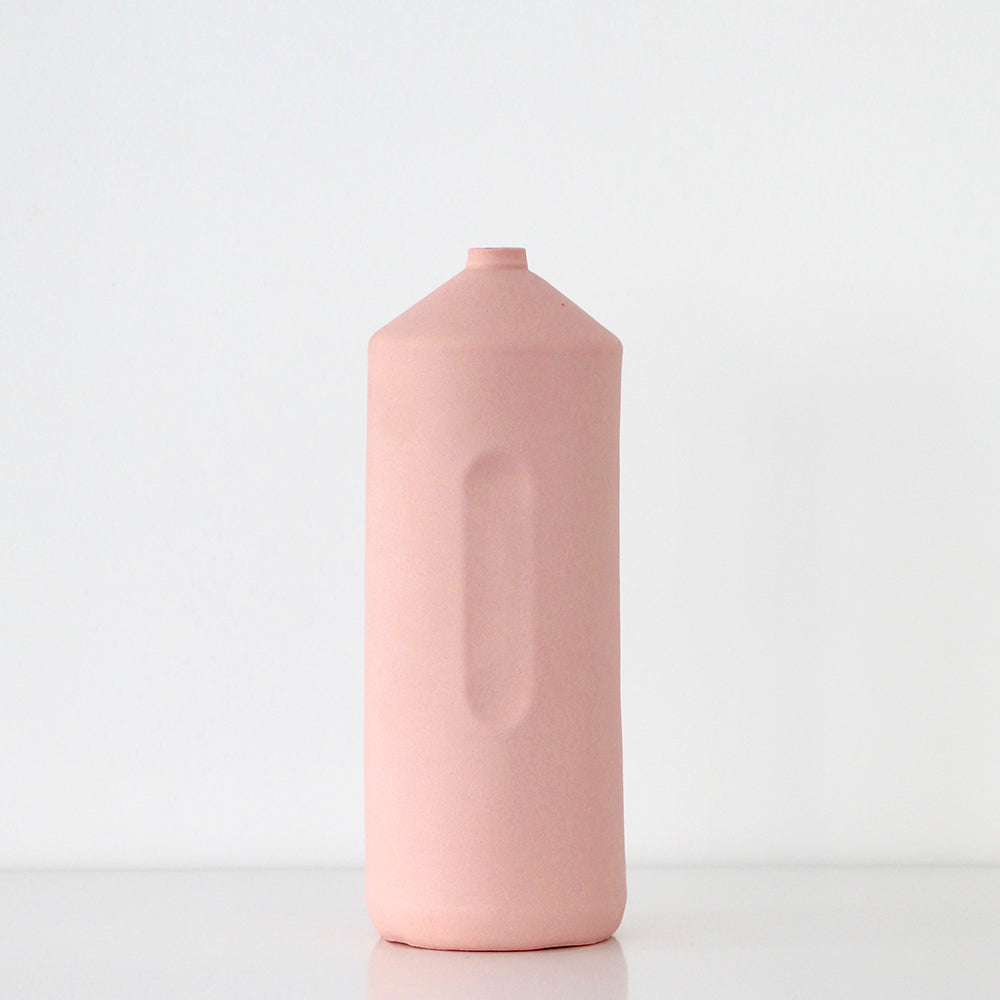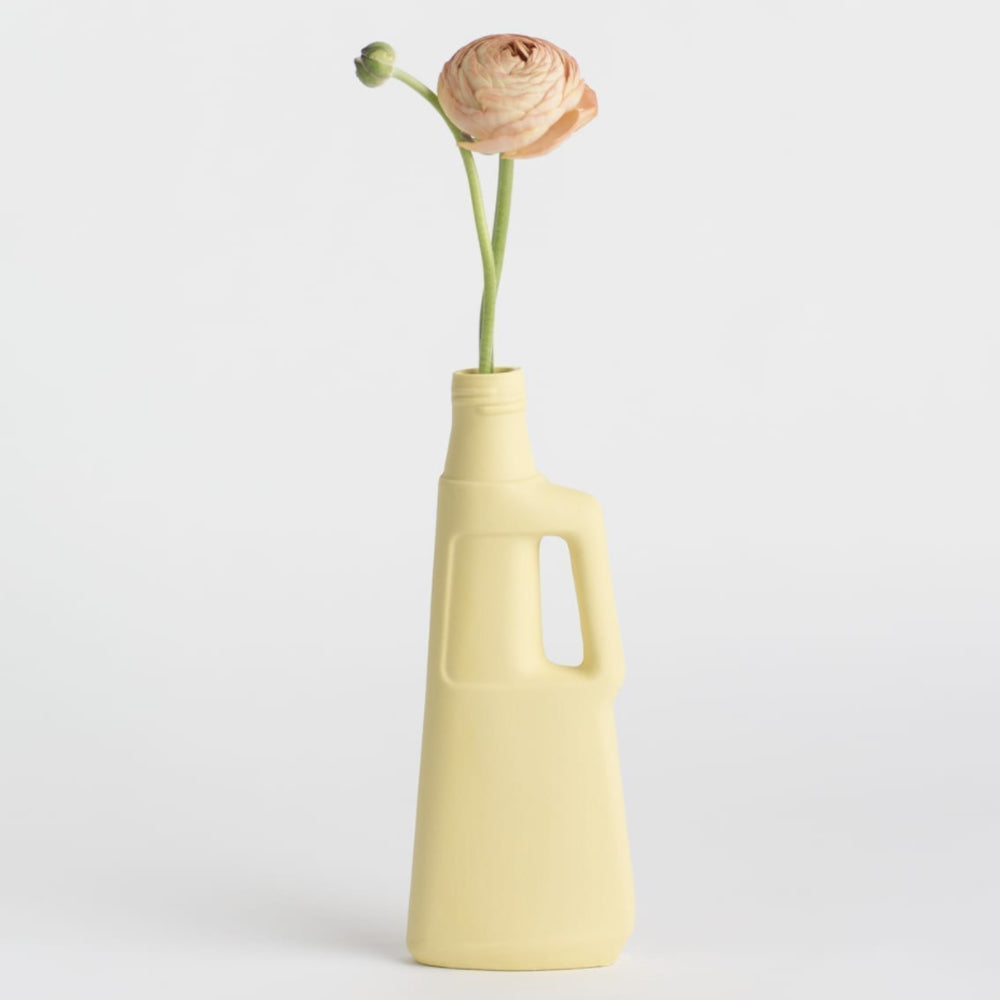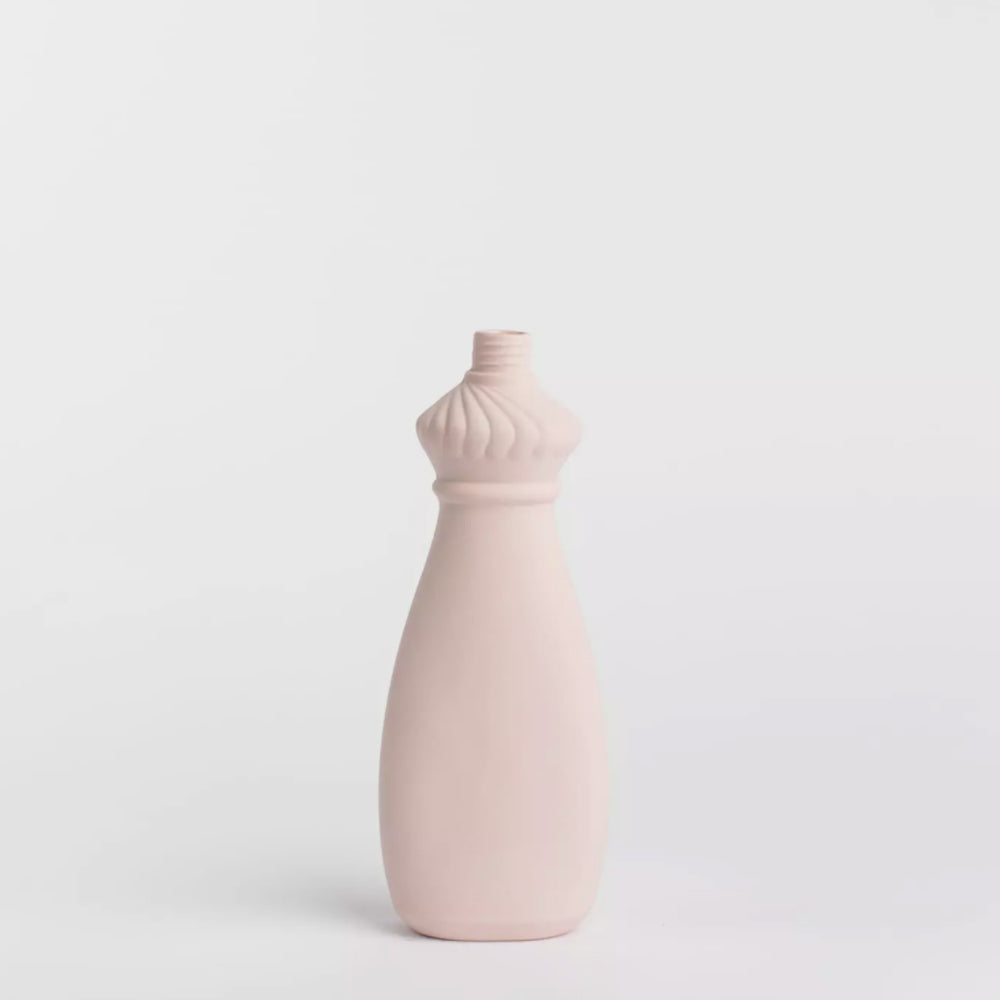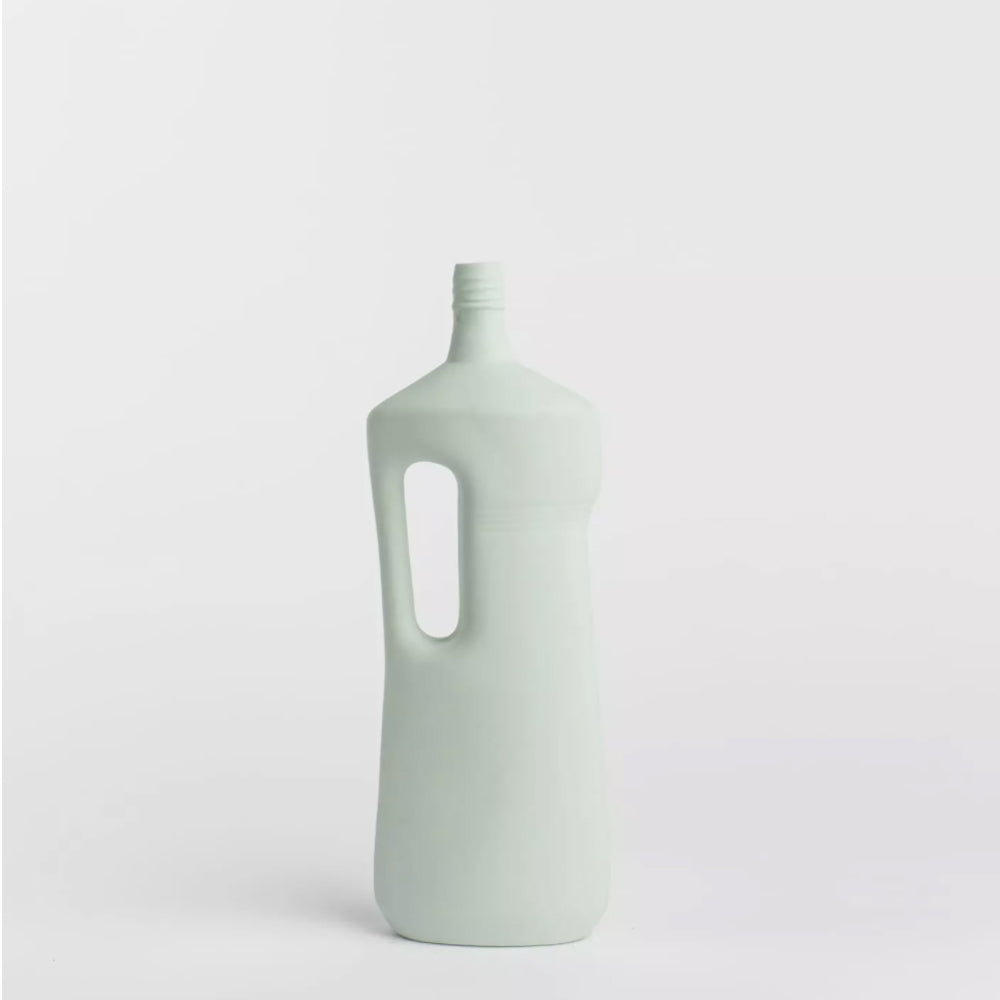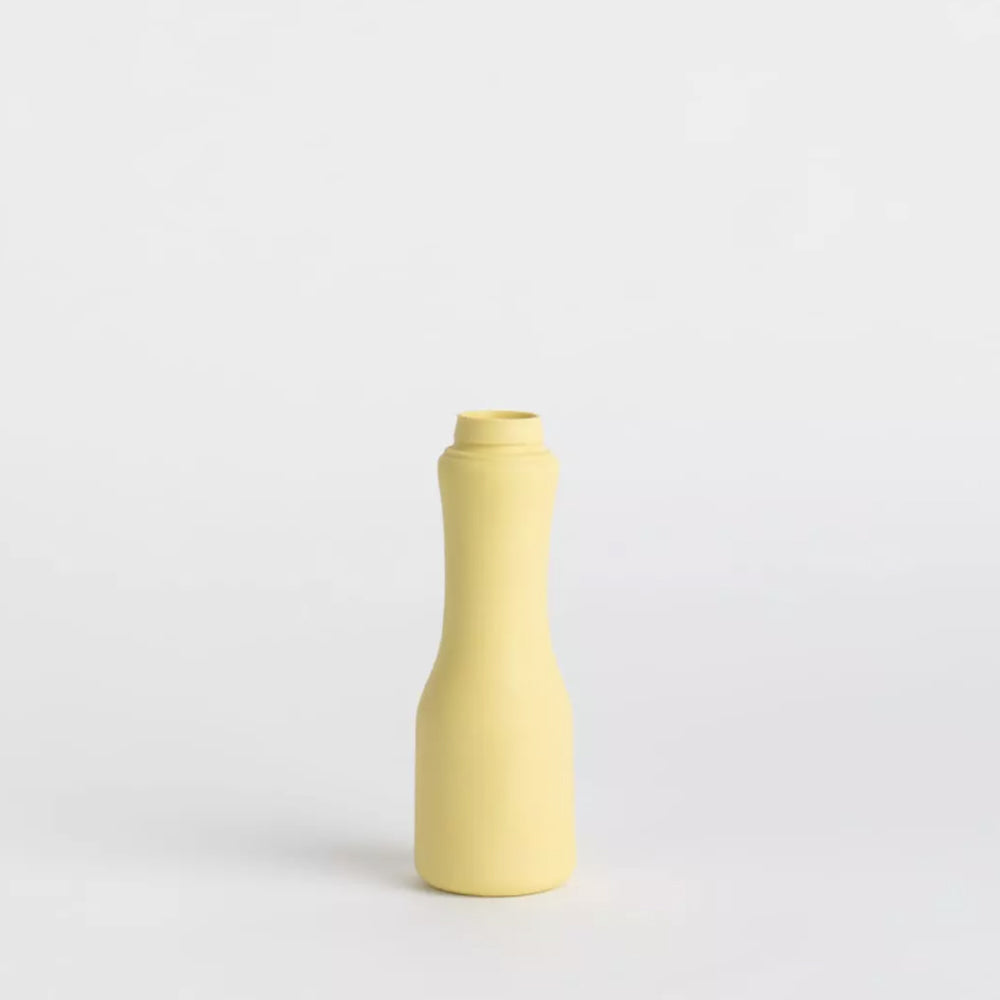 Porcelain Bottle Vases
In a time when we're trying to turn away from plastic... Dutch designer Foekje Fleur van Duin picks out the beauty and design from everyday throw away household bottles which gets overlooked. She has created a beautiful collection of coloured porcelain vases which look great with or without flowers. 
In the "Bottle" series rubbish from the canals of Rotterdam is redefined as something worth keeping.
Each piece is made from coloured porcelain. Glazed inside and unglazed outside. 
Bottle 2 Pink: 18.5cm x 7cm
Bottle 5 Orange: 27.3cm H x 8.5cm D
Bottle 6 Yellow: 15.8cm H x 5.5cm D
Bottle 7 Light Blue: 24.2cm H x 12.7cm W x 5.7cm D
Bottle 9 Yellow: 21.2cm H x 8.5cm W x 4cm D
Bottle 14 Salmon: 17cm H x 6.6cm W x 3.6cm D
Bottle 15 Powder: 21.6cm H x 8cm W x 4.9cm D
Bottle 16 Mint: 26.1cm H x 9cm W x 4.8cm D