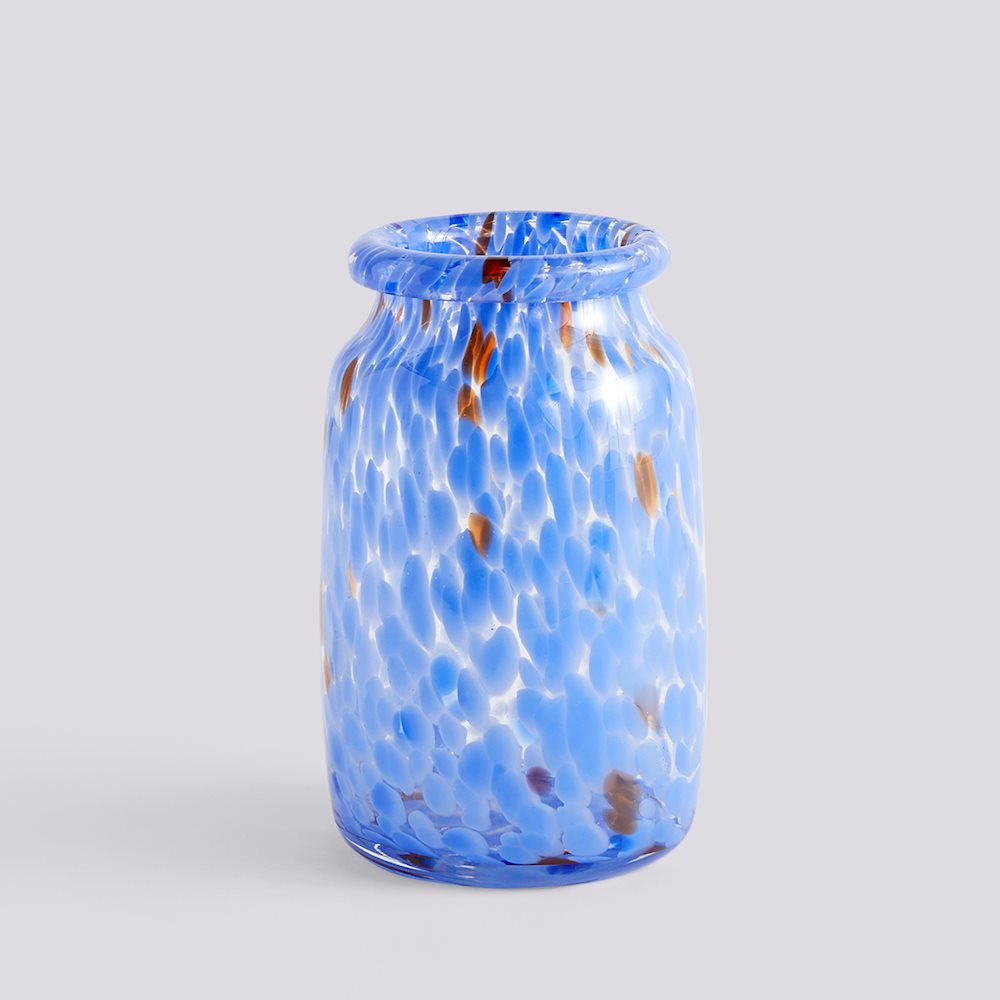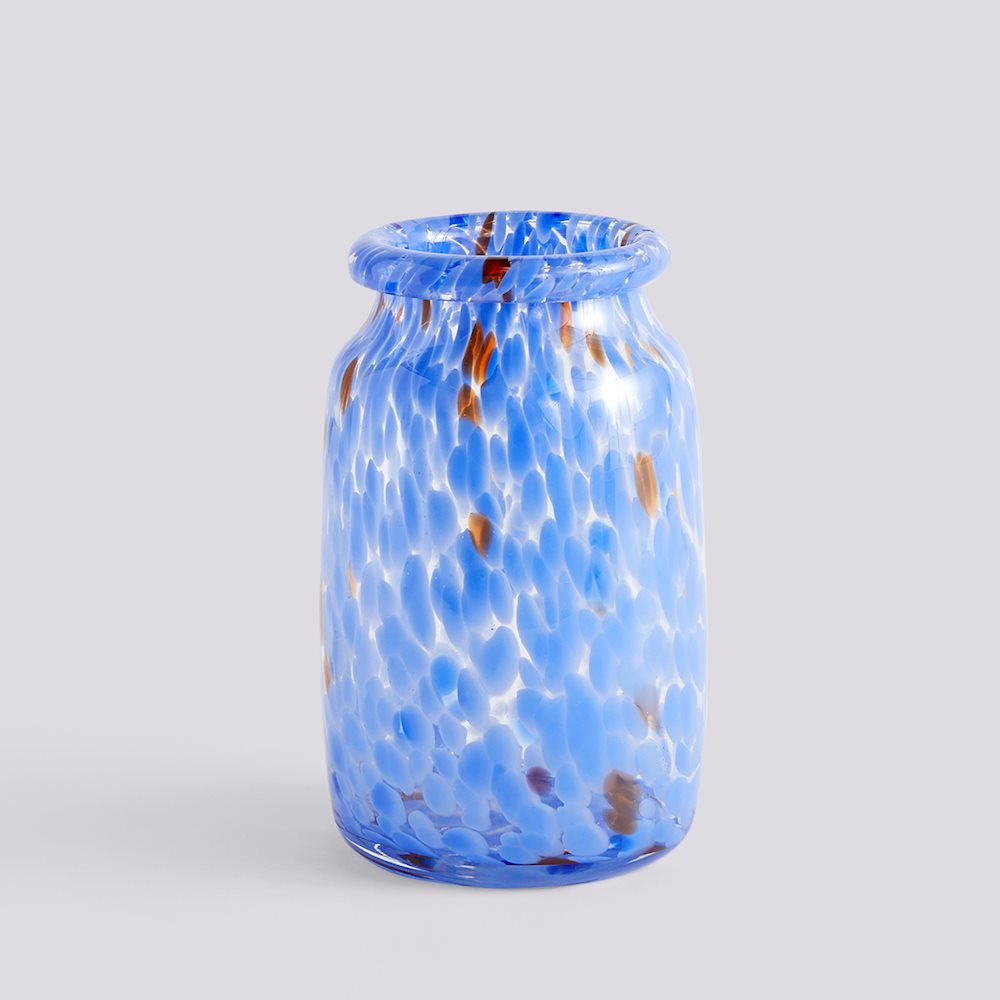 Splash Vase Roll Neck Blue
by HAY
A beautifully blue dotty vase hand made using a glass blowing technique which creates multiple layers of glass dots giving a unique swirl pattern to each piece. 
Perfect for displaying flower arrangements as well as being a decorative piece of home styling on it's own. 
By Danish design brand, Hay. 
14.5cm D x 22.5cm H