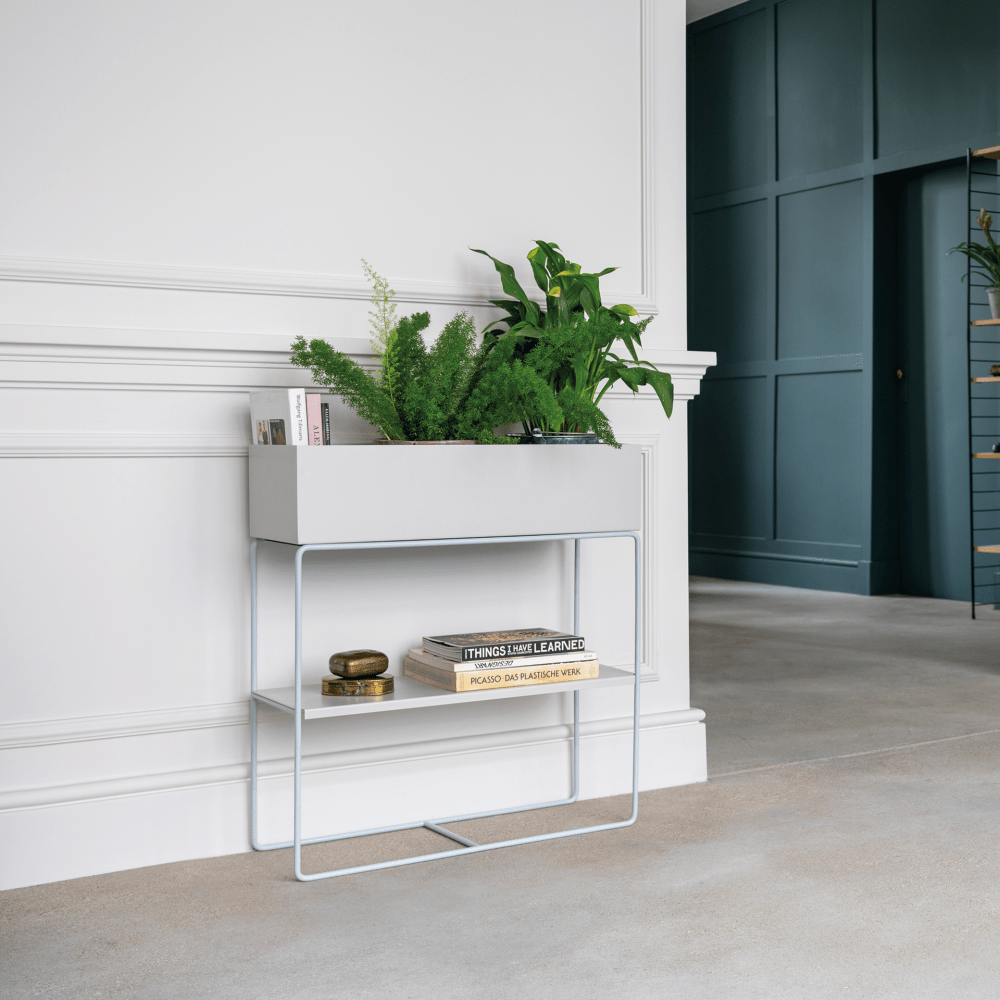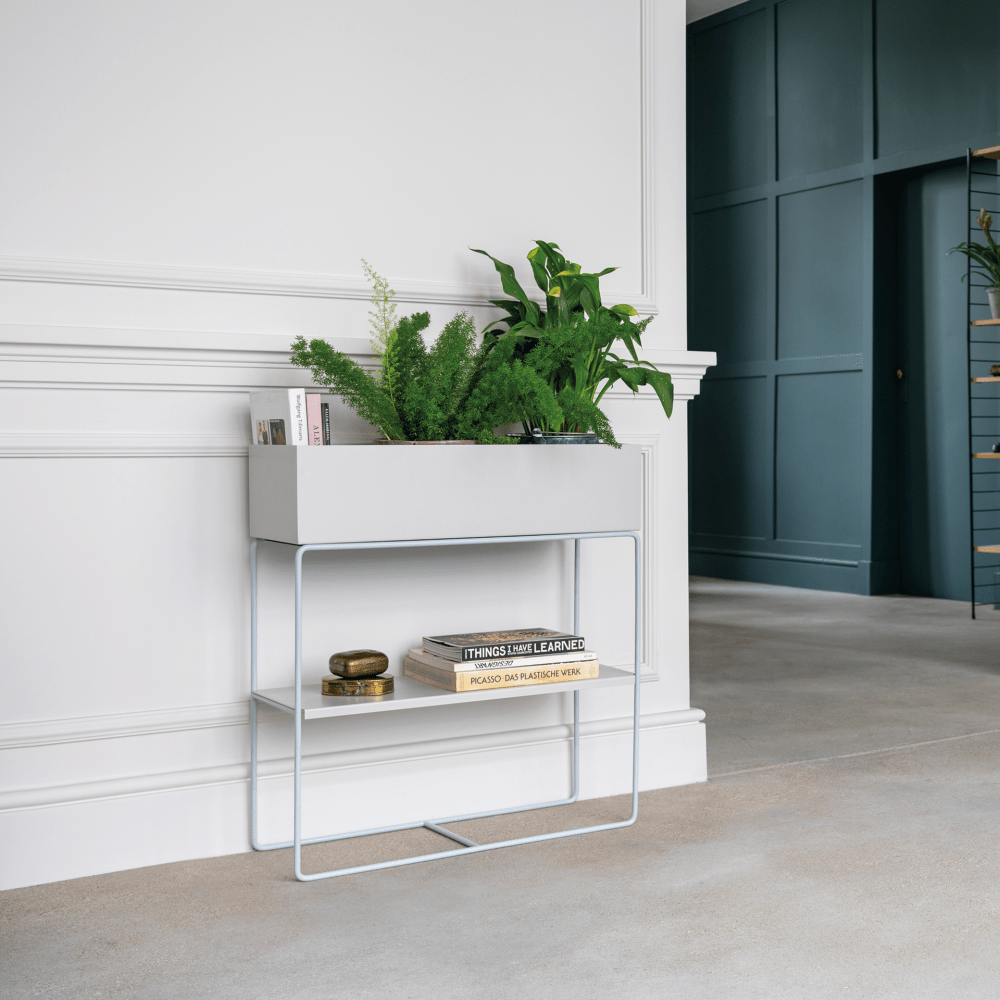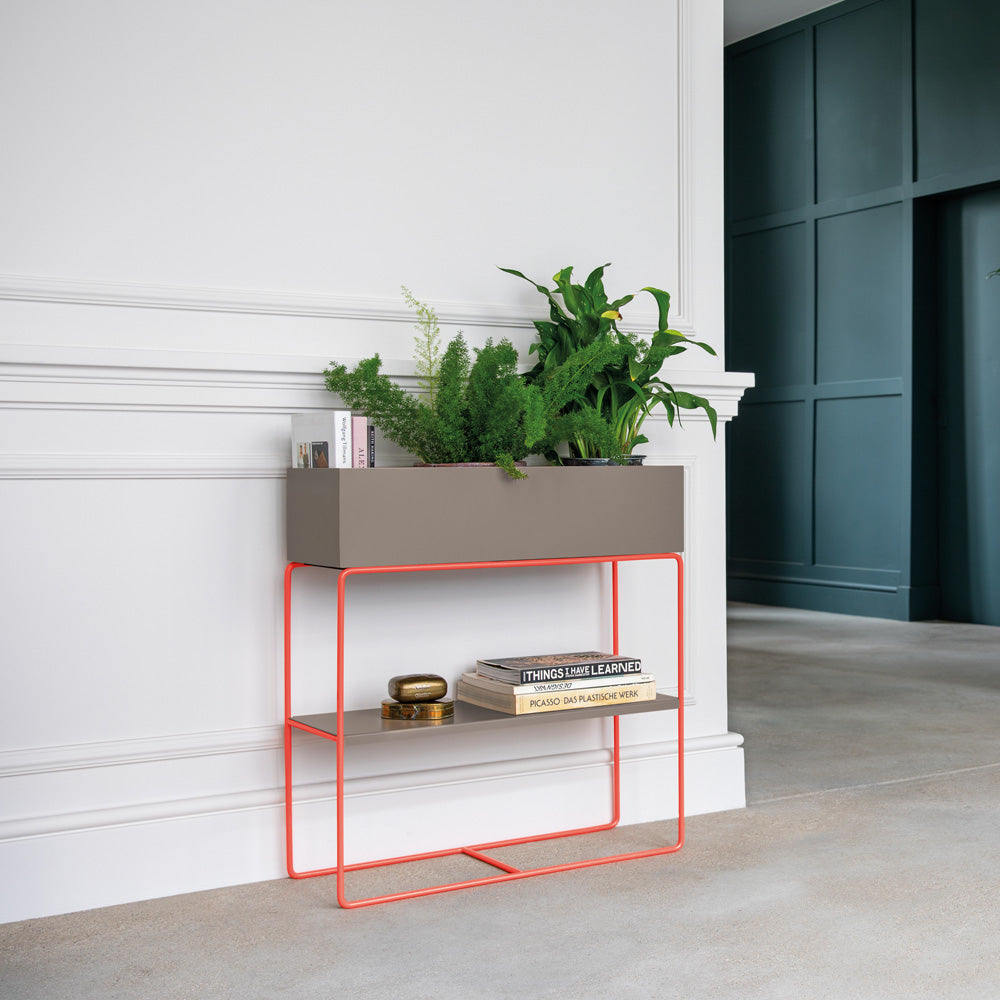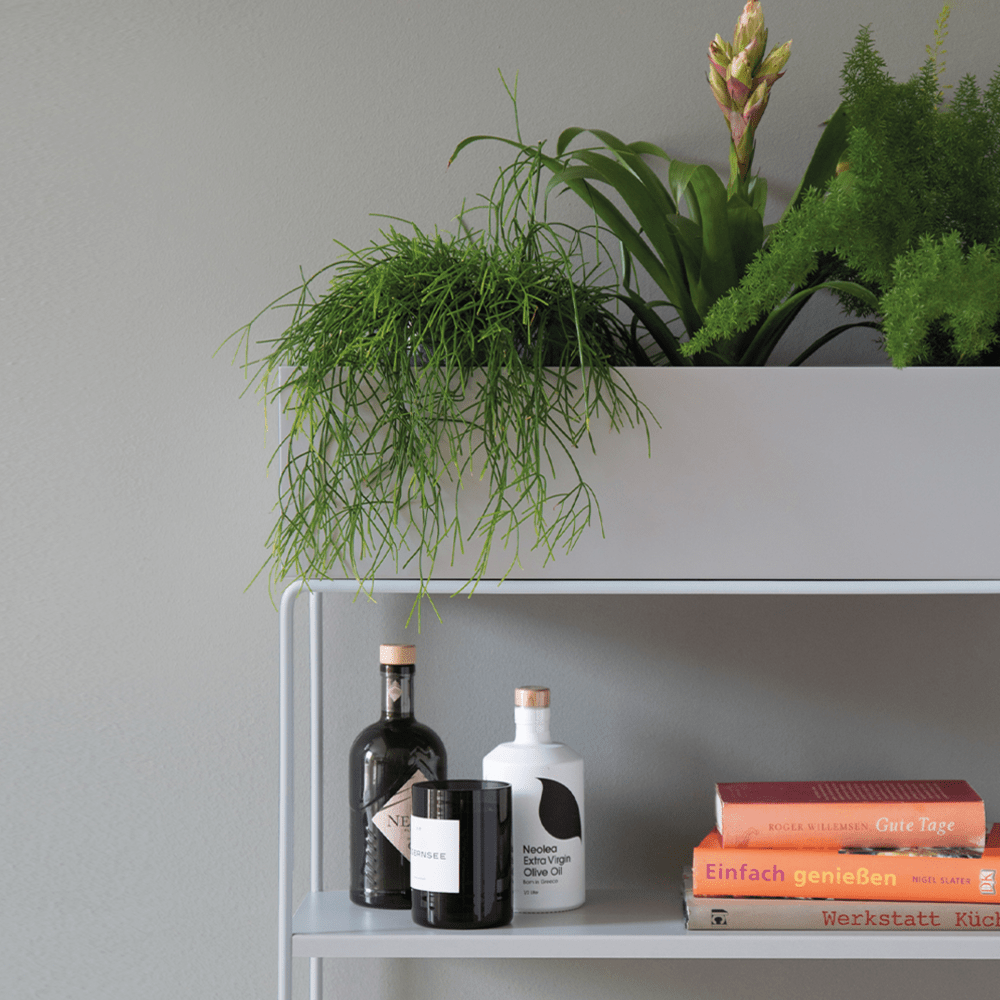 Two Tone Storage Console
This is a brilliant multi-functional piece of furniture... it's slim enough to place in any room in the house including a narrow hallway... It's happy holding houseplants, kitchenware, keys or post.. as well as displaying books or magazines. 
The box and shelf are both removable so easy to clean. 
Overall dimensions: 65cm W x 24cm D x 71.5cm H, Box: 65cm W x 24cm D x 16cm H, 
height between shelf and box approx. 25cm
Care instructions: wipe with a damp cloth
Technical Information
Overall dimensions: 65cm W x 24cm D x 71.5cm H, Box: 65cm W x 24cm D x 16cm H, height between shelf and box approx. 25cm Care instructions: wipe with a damp cloth