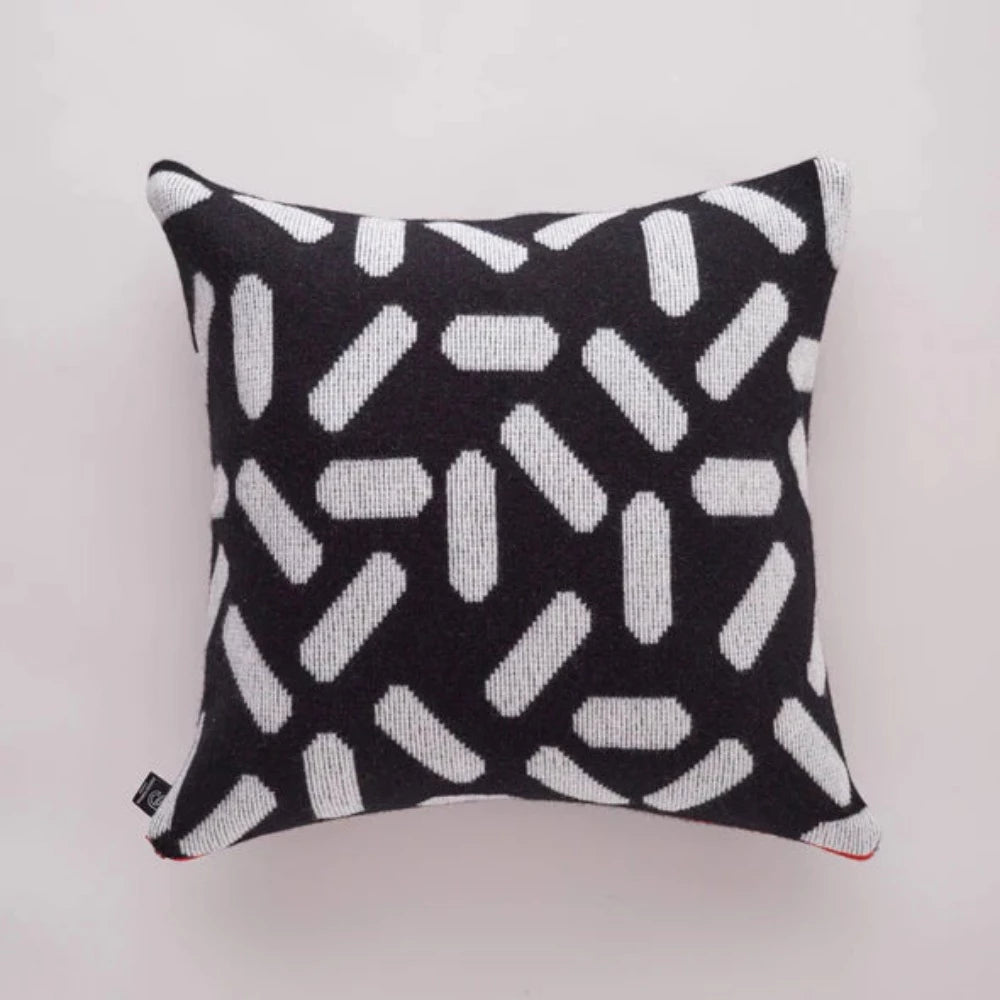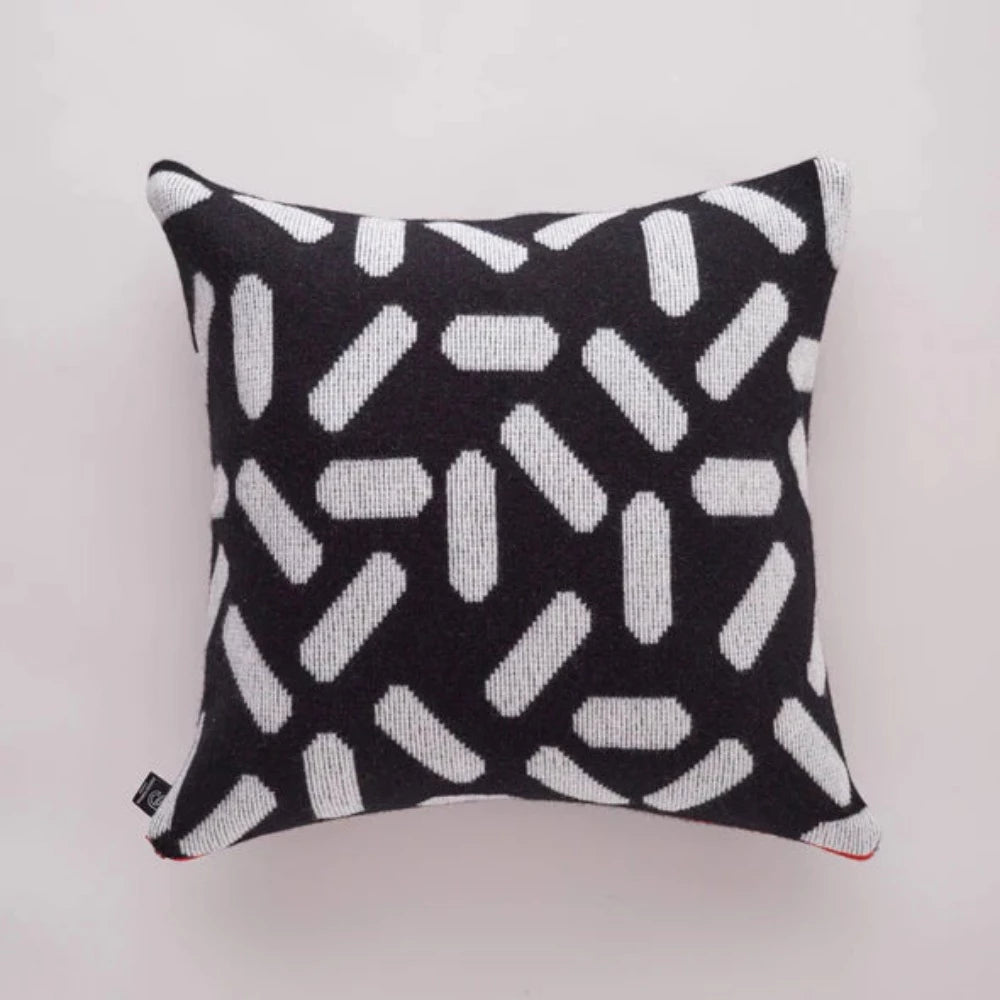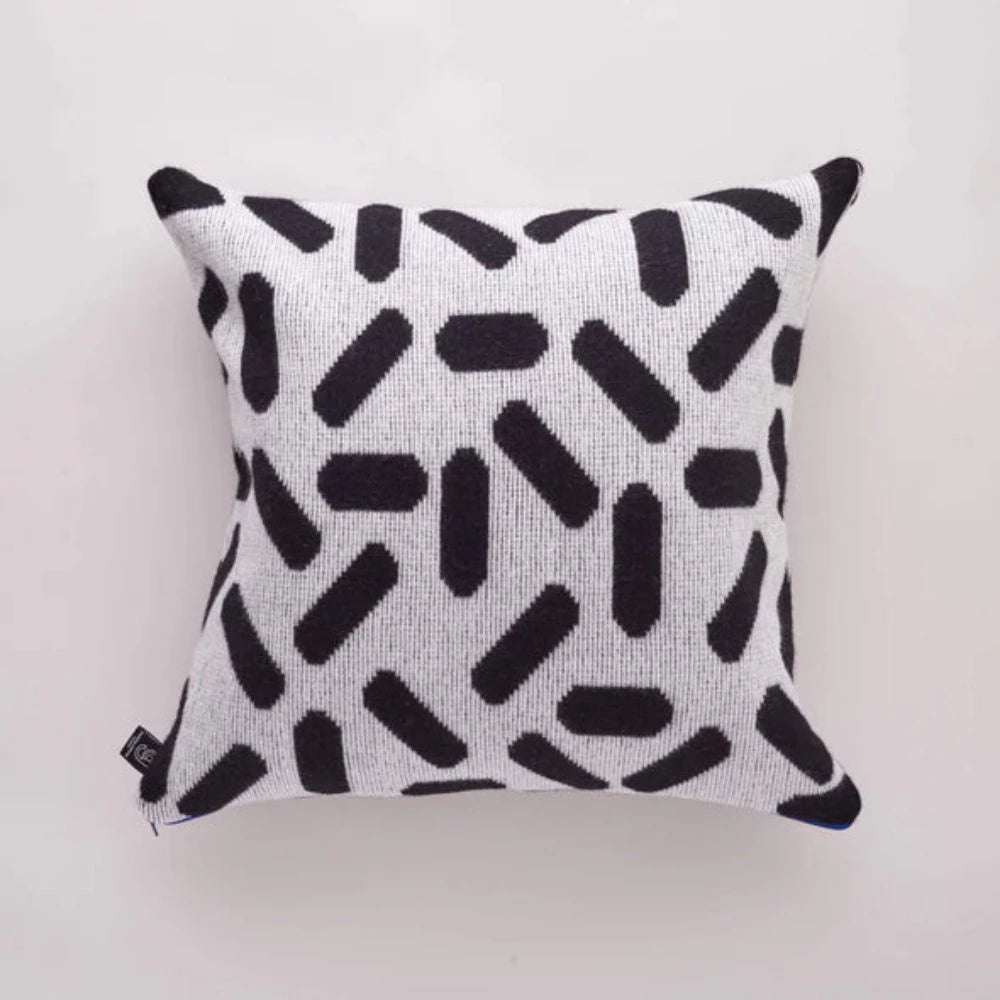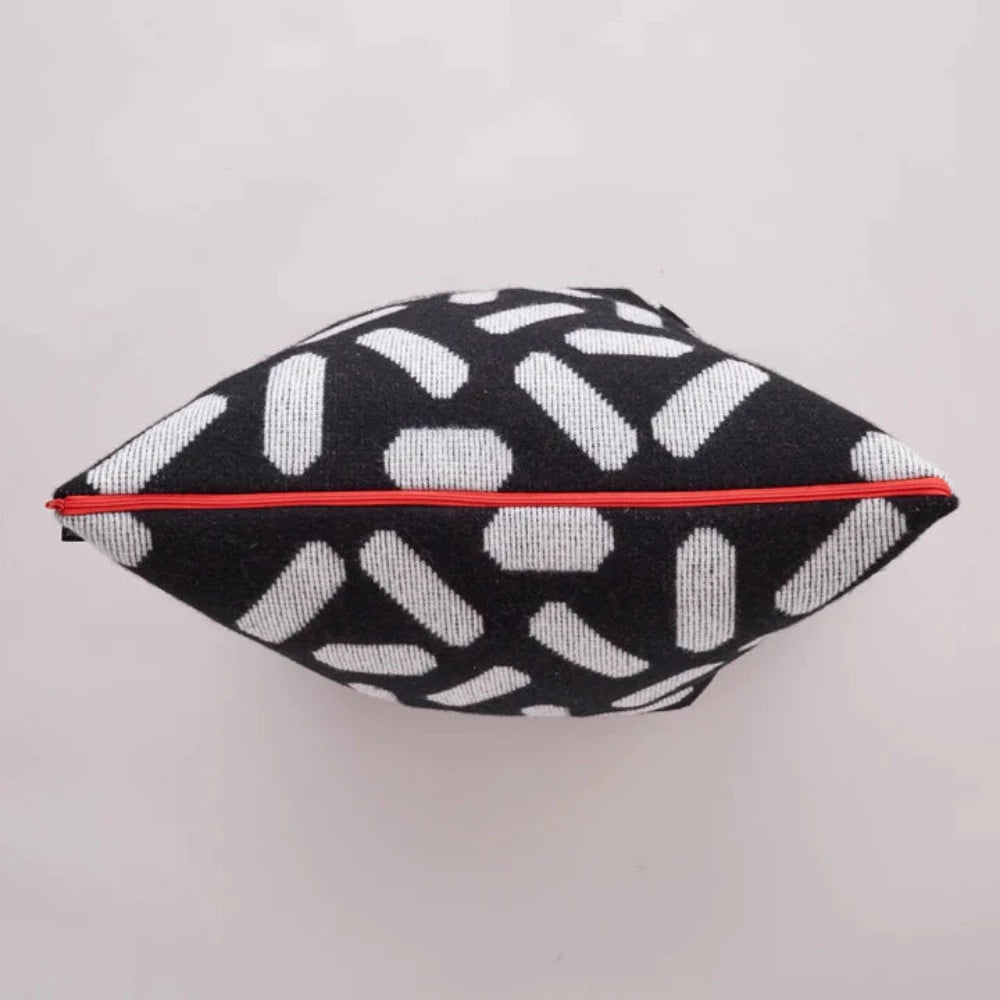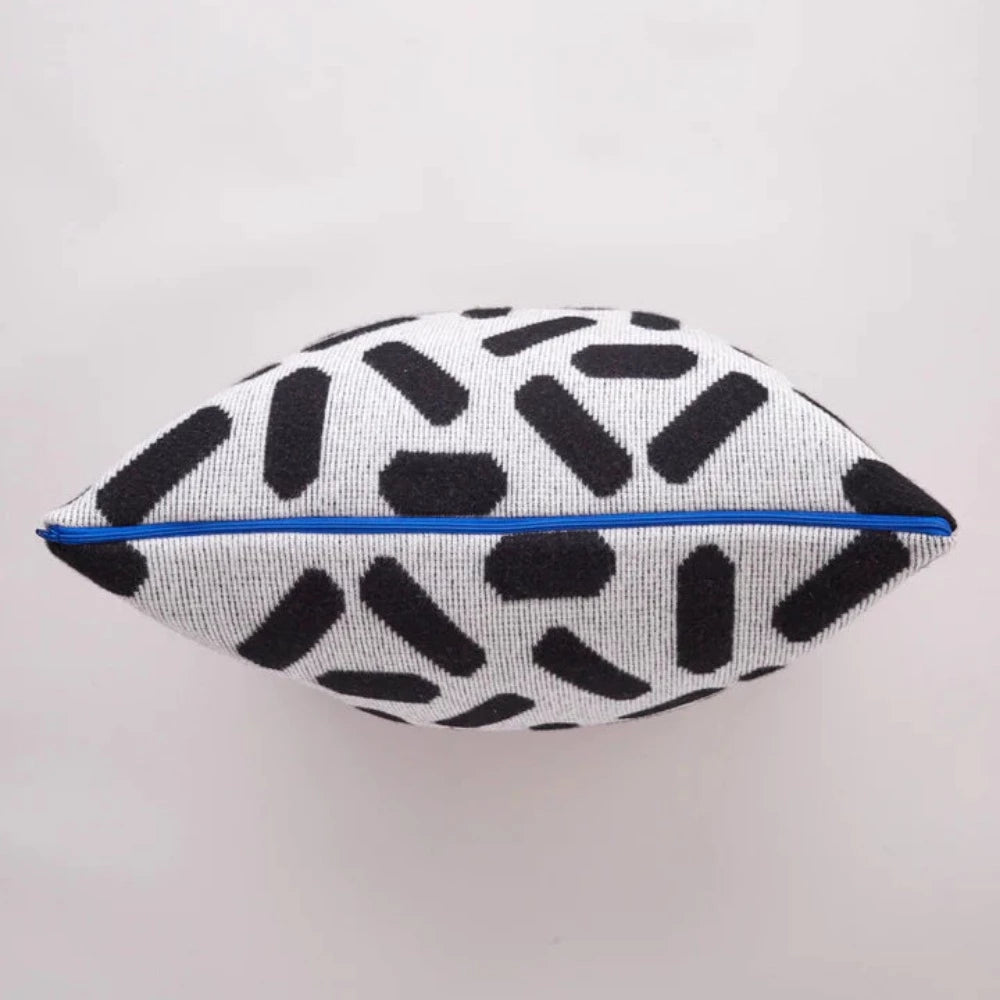 Tic Tac Cushion
by Giannina Capitani
These adorable cushions are super soft and cuddly. They mix well with each other and different designs. 

All products are knitted in a small factory in Leicester and hand finished in-house in the  Hackney studio of Giannina Capitani.
Made from the finest 100% merino wool, sourced from UK based companies. Comes with duck down cushion pad. 40x40cm

Please be aware that items may vary slightly from one another due to the nature of their construction.