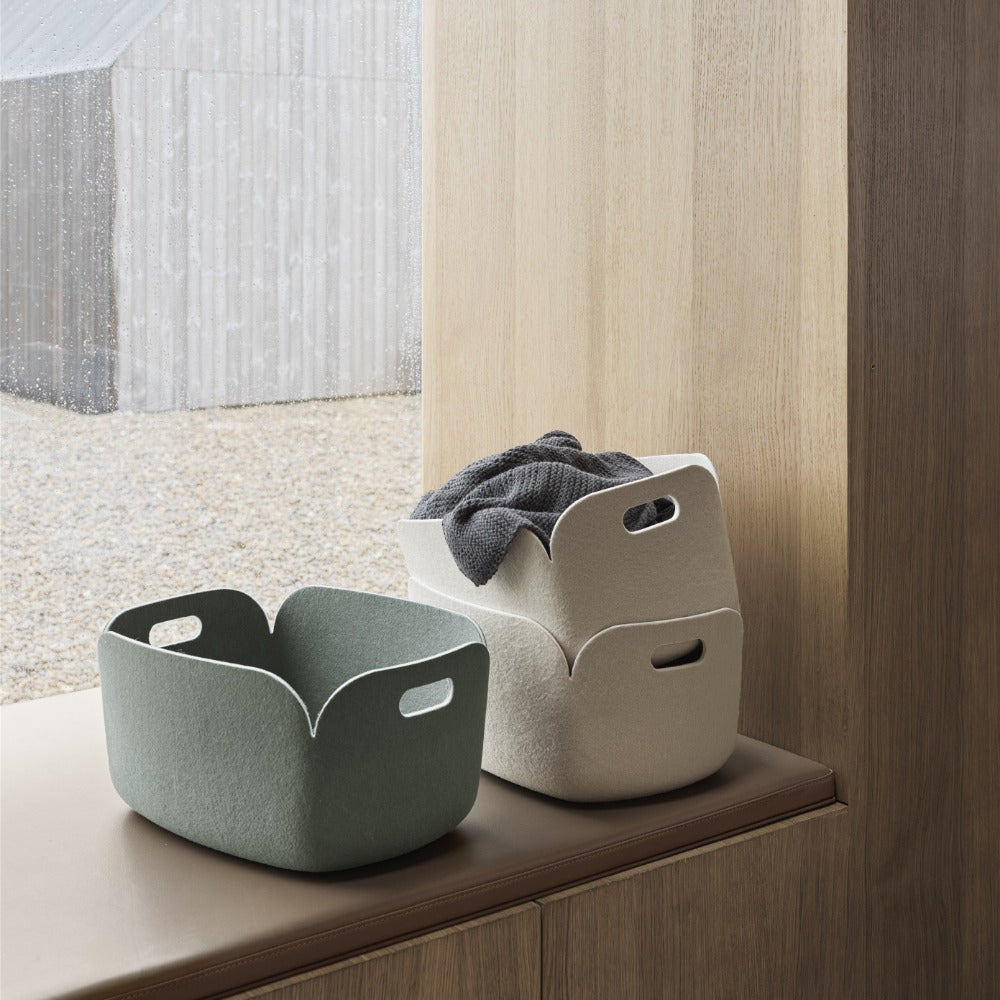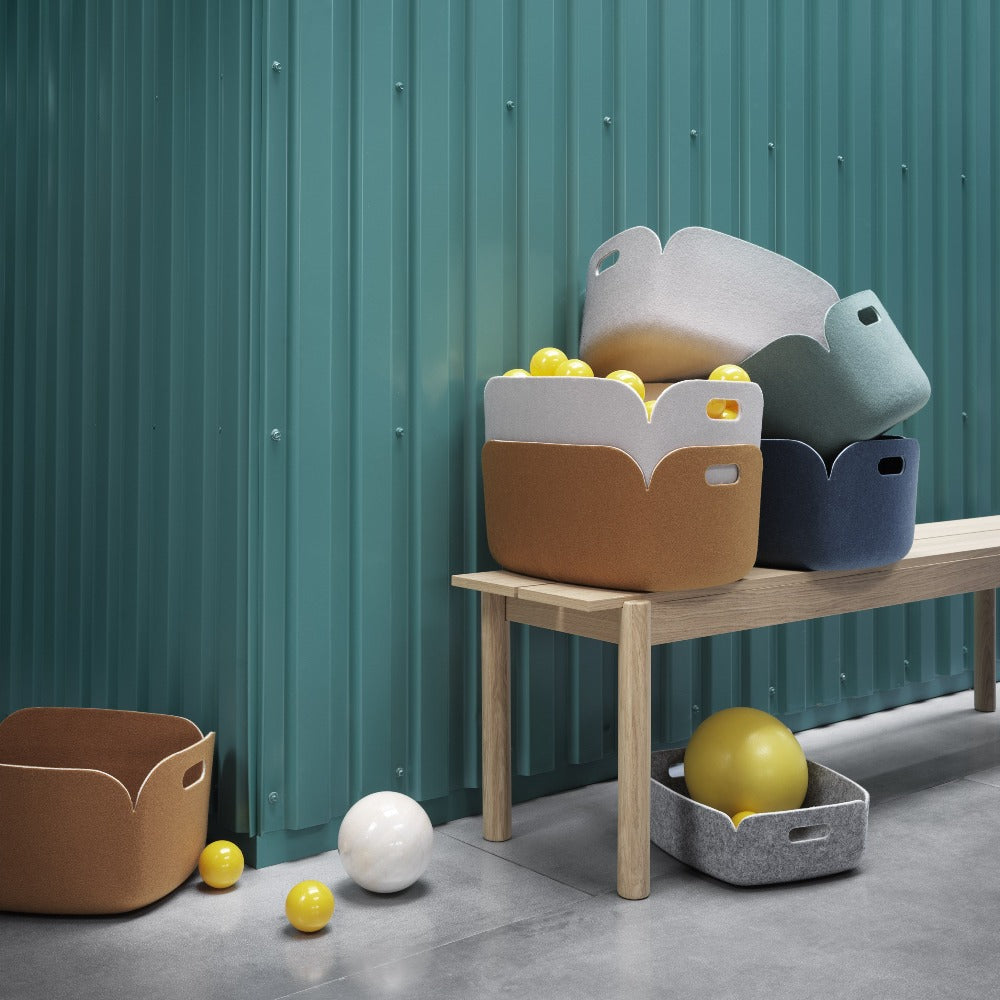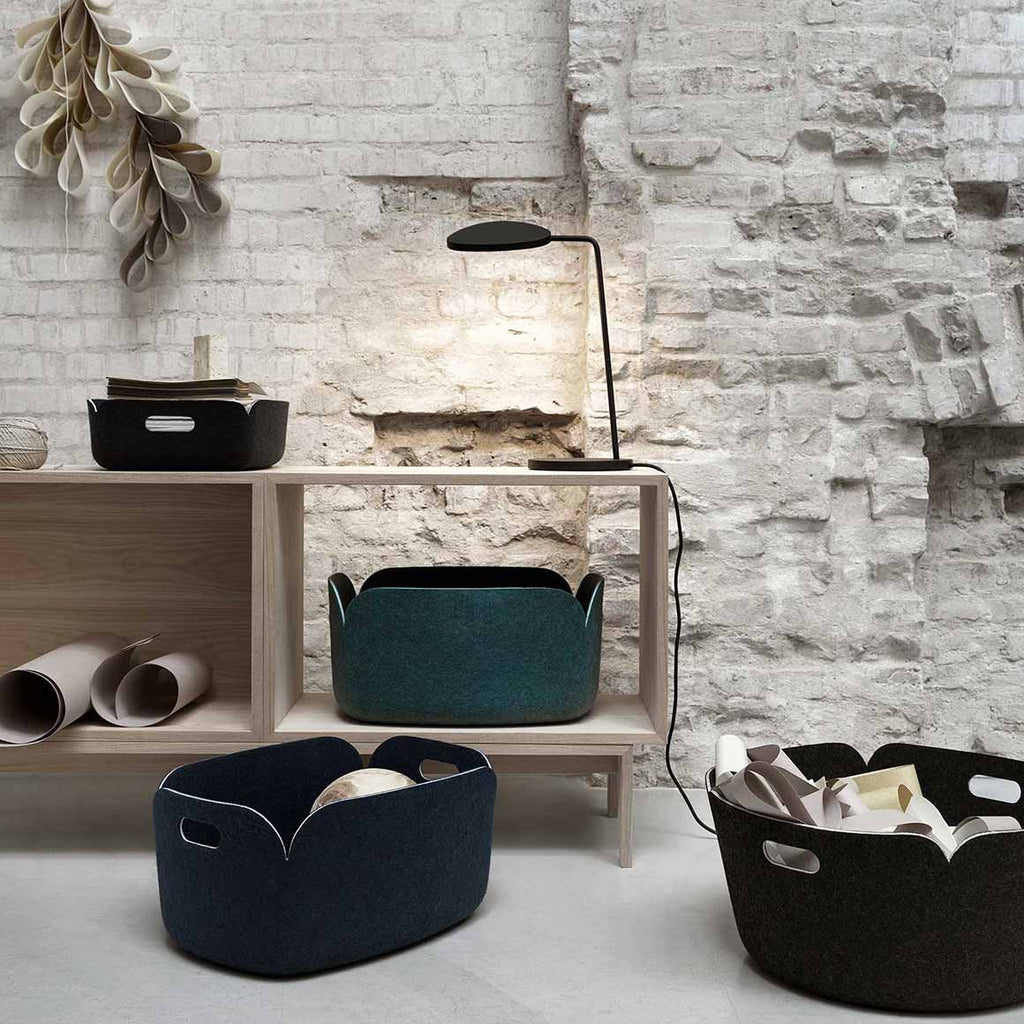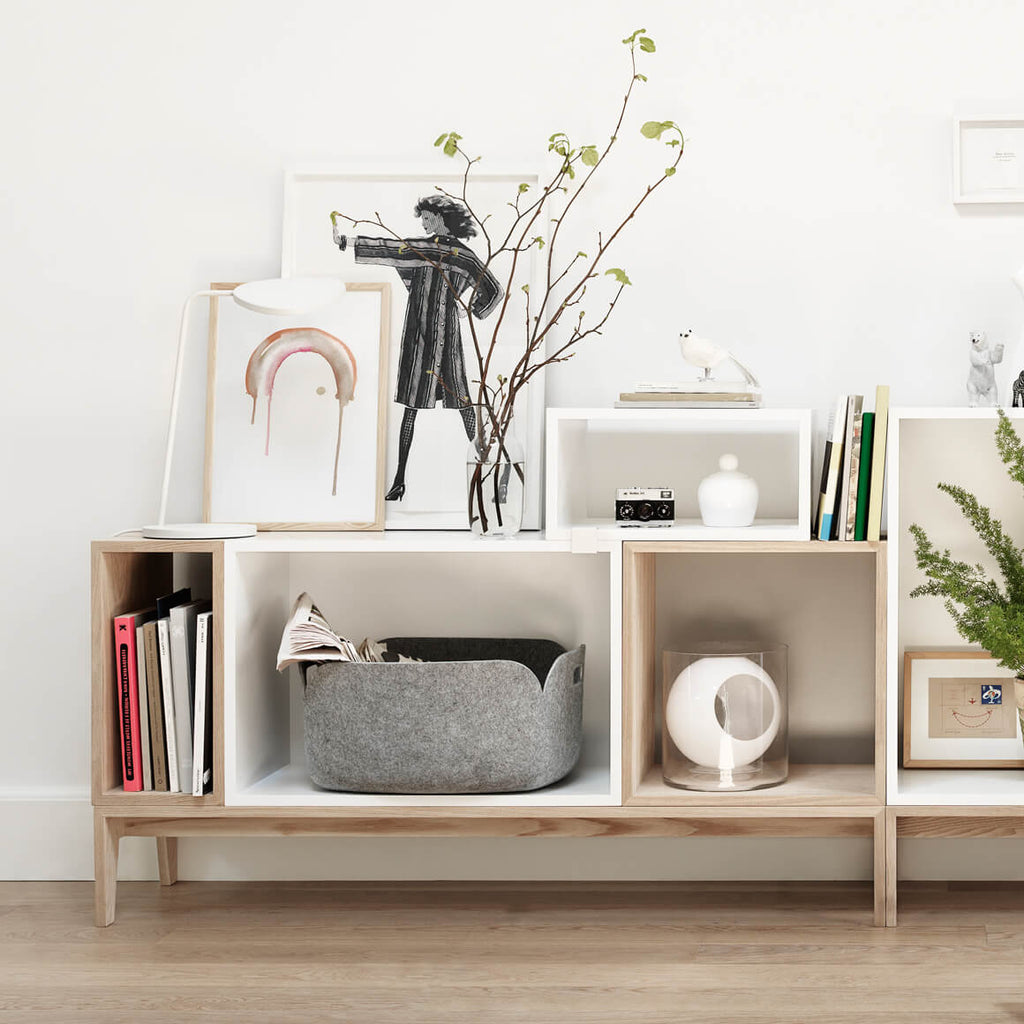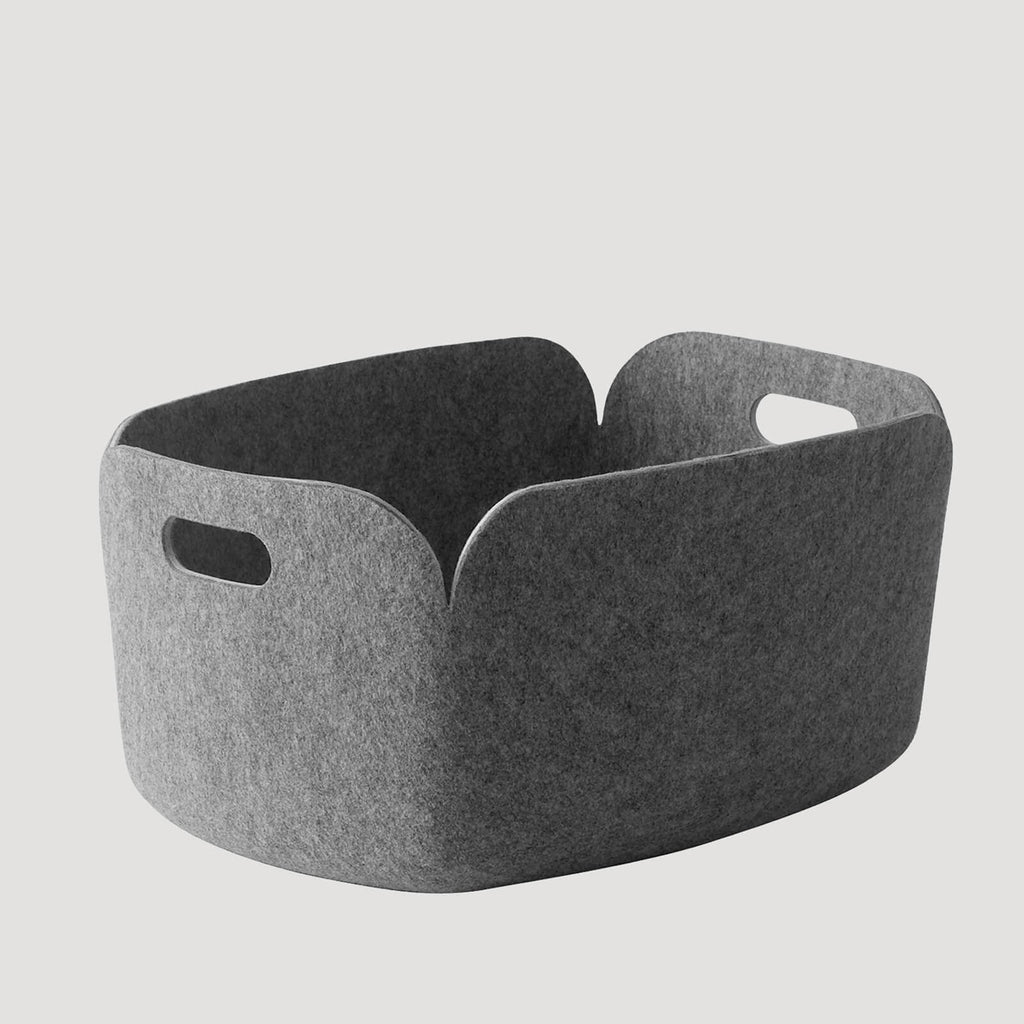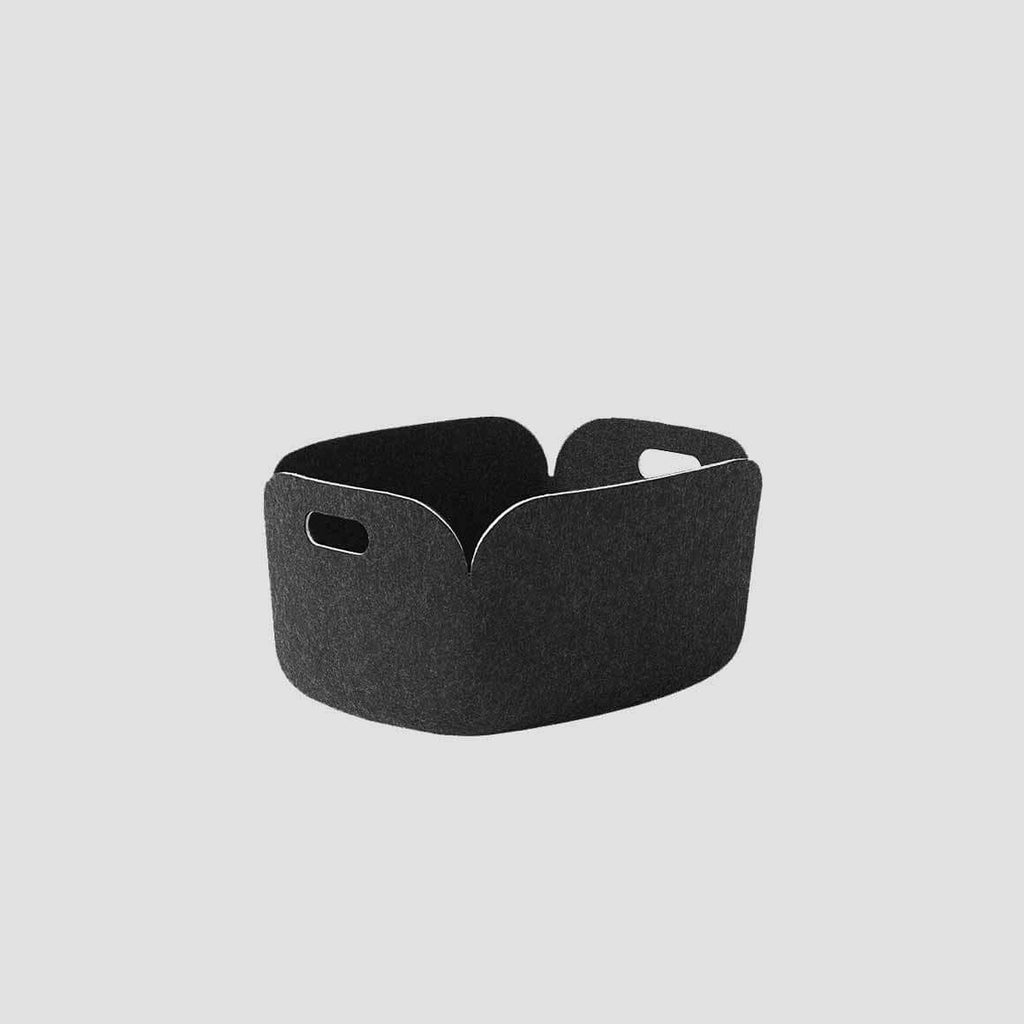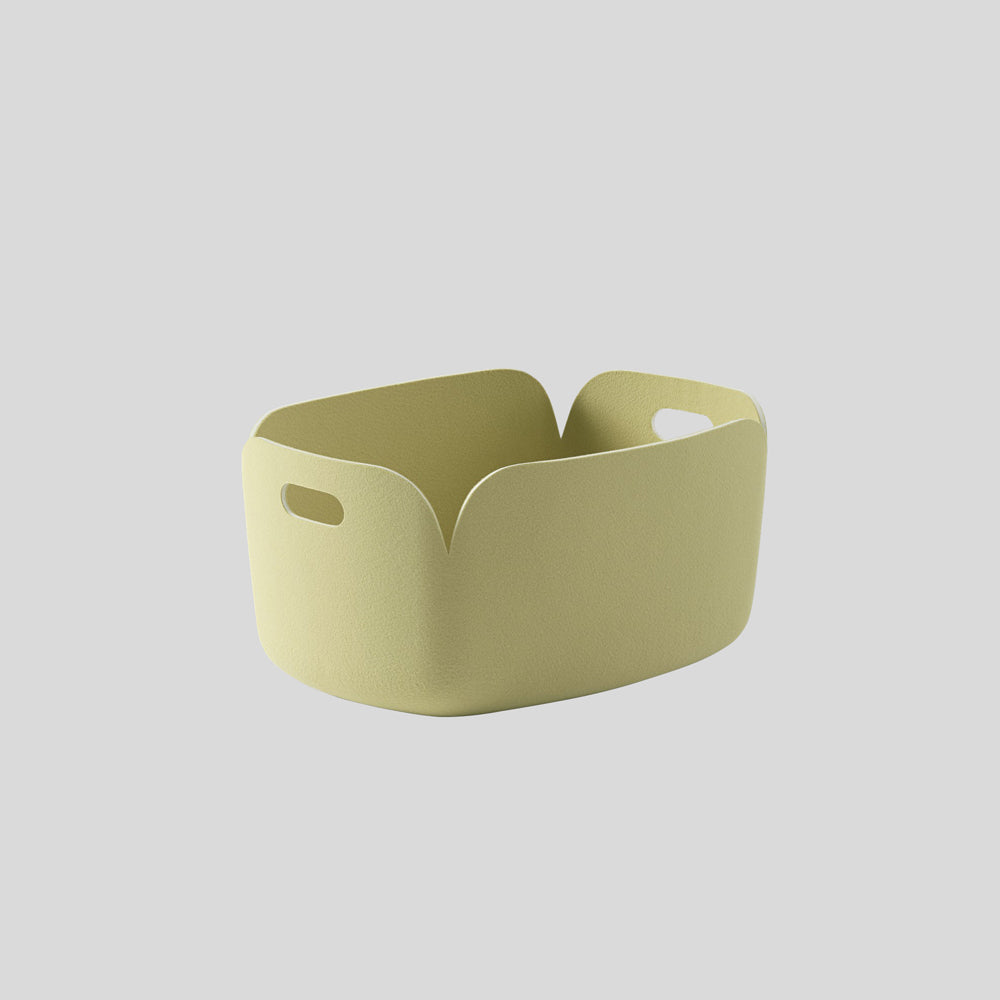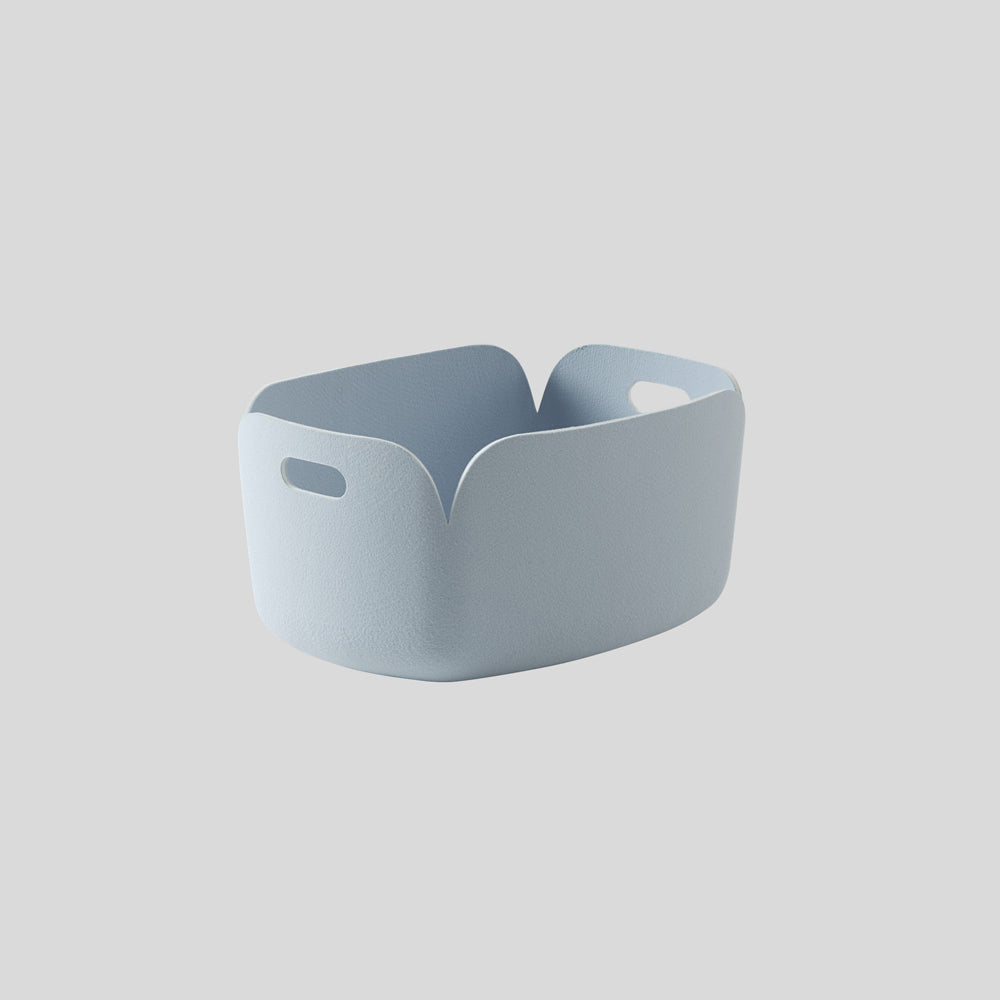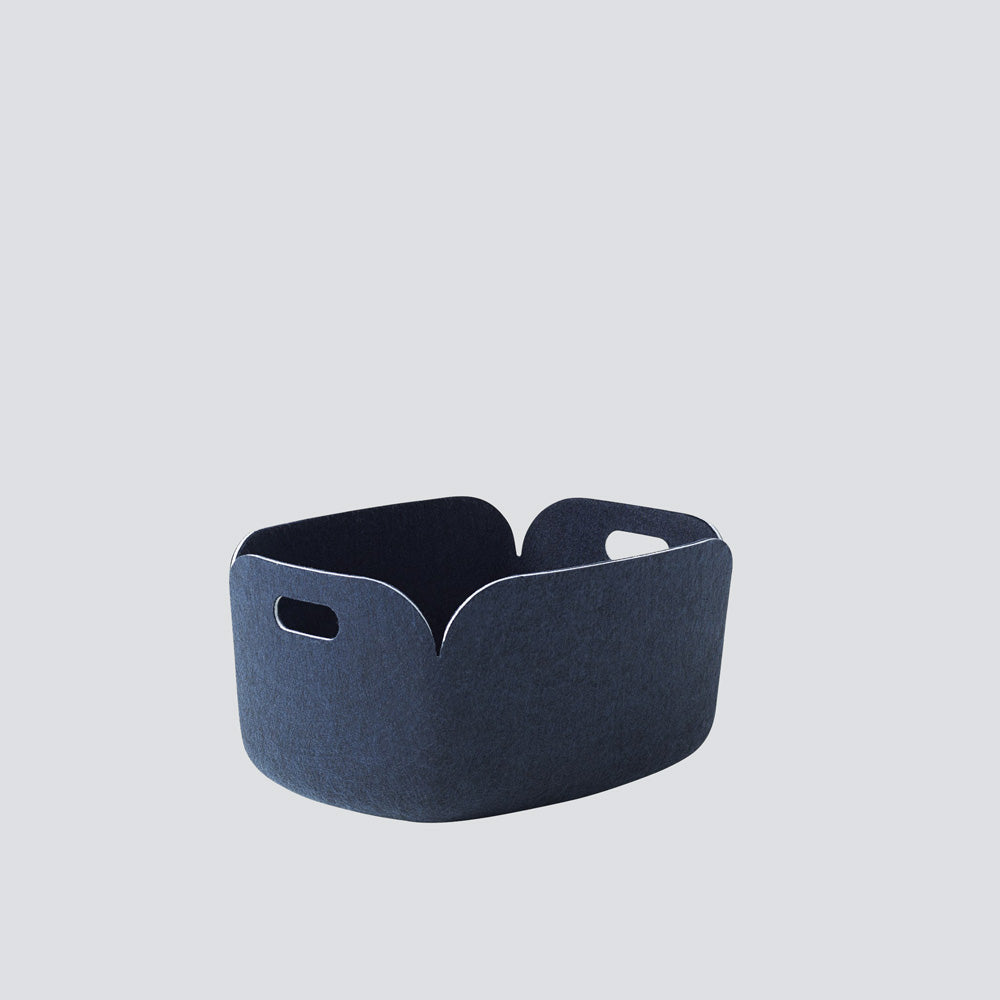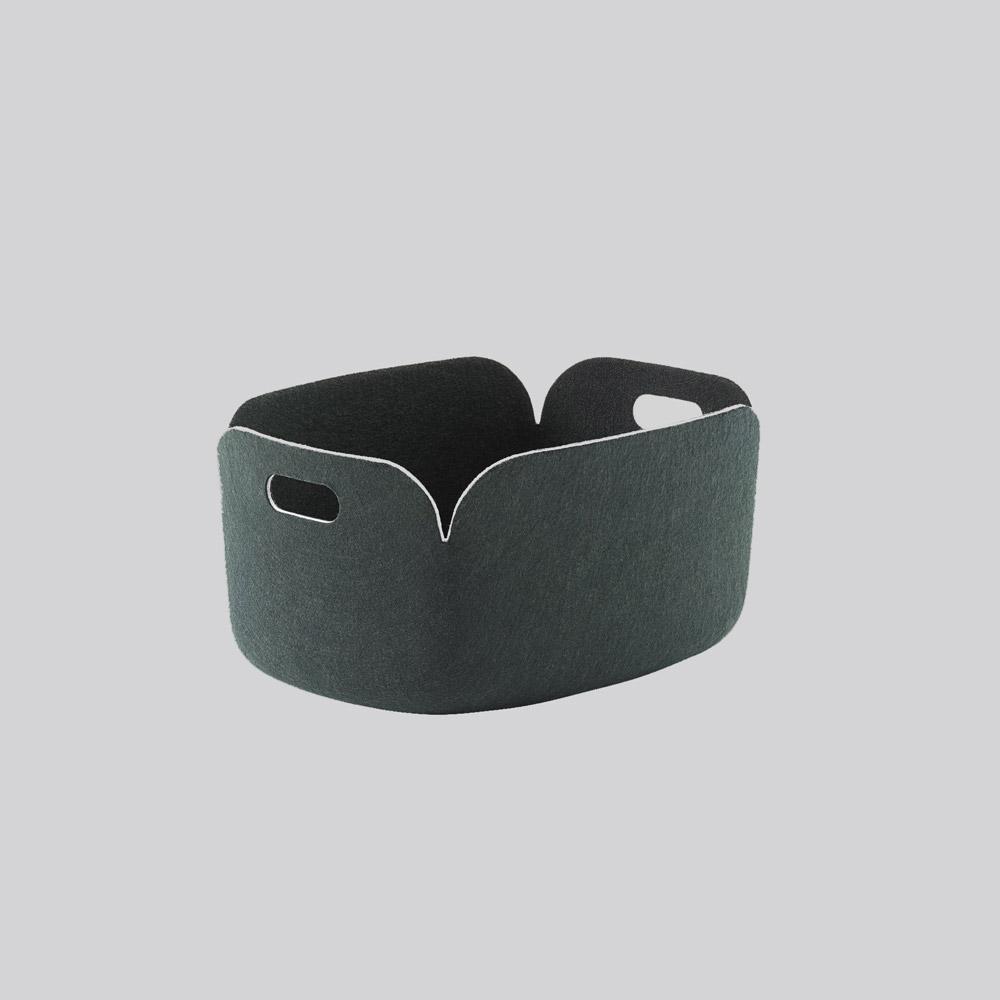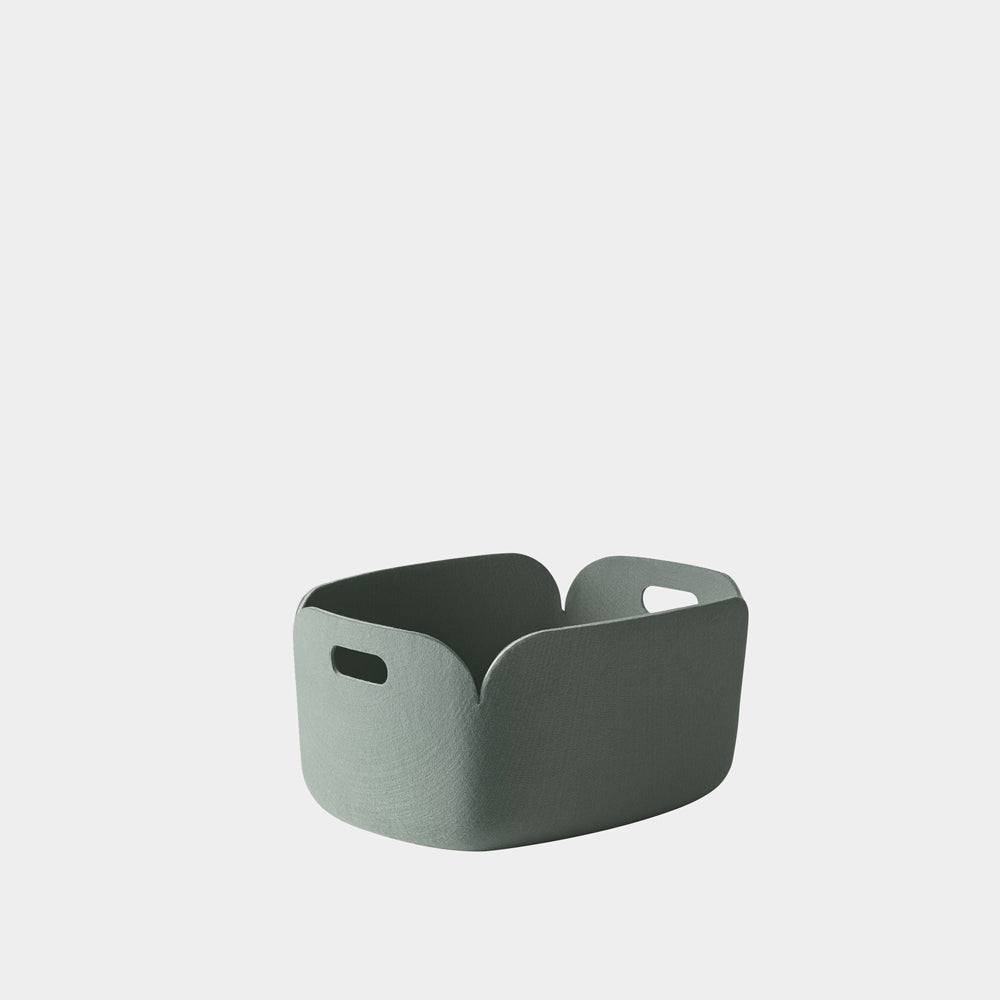 Restore Storage Basket
by Muuto
This super useful storage basket can be used for magazines, toys or is even strong enough to hold firewood.
It's understated design and colour means it fits into any room in the home.
Designed by Danish design brand Muuto.
Technical Information
48cm L x 35cm W x 23cm H Made from Polymer Felt using fibres extracted mainly from recycled bottles.