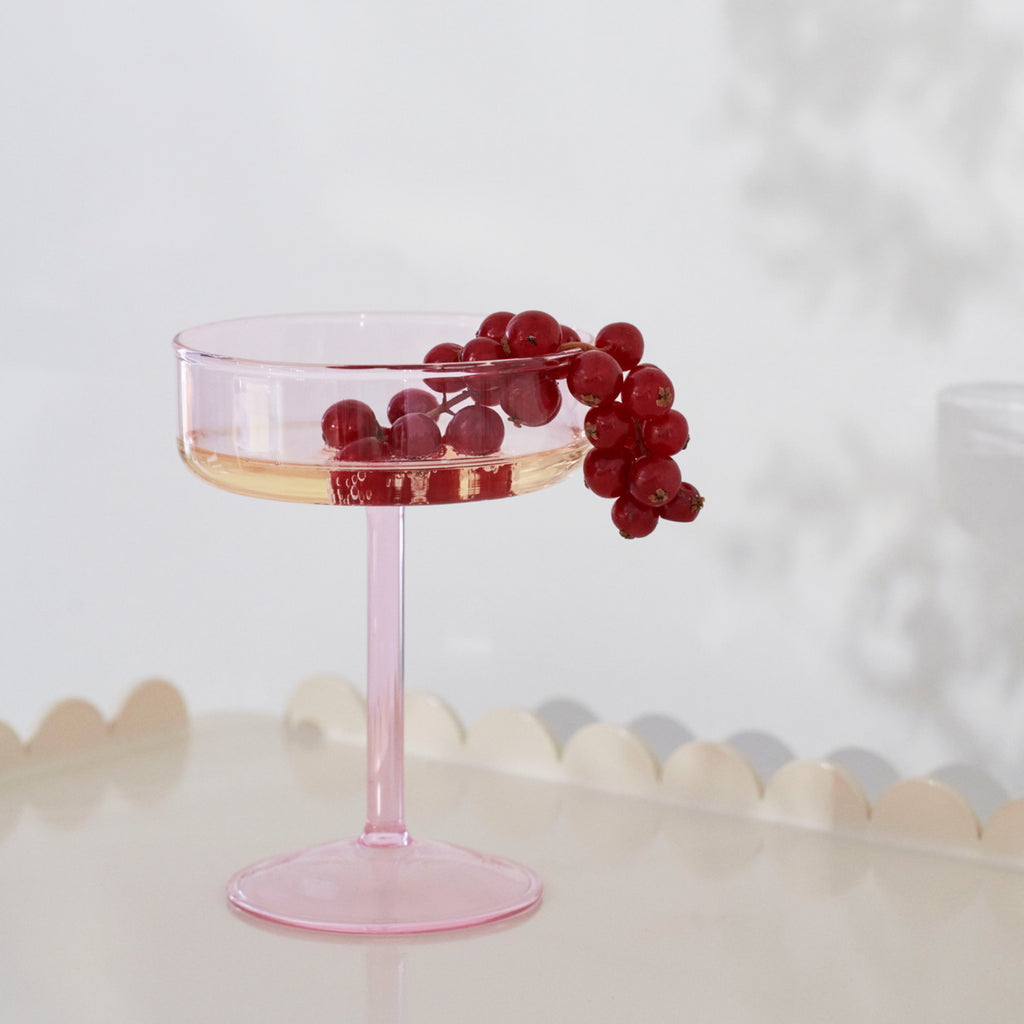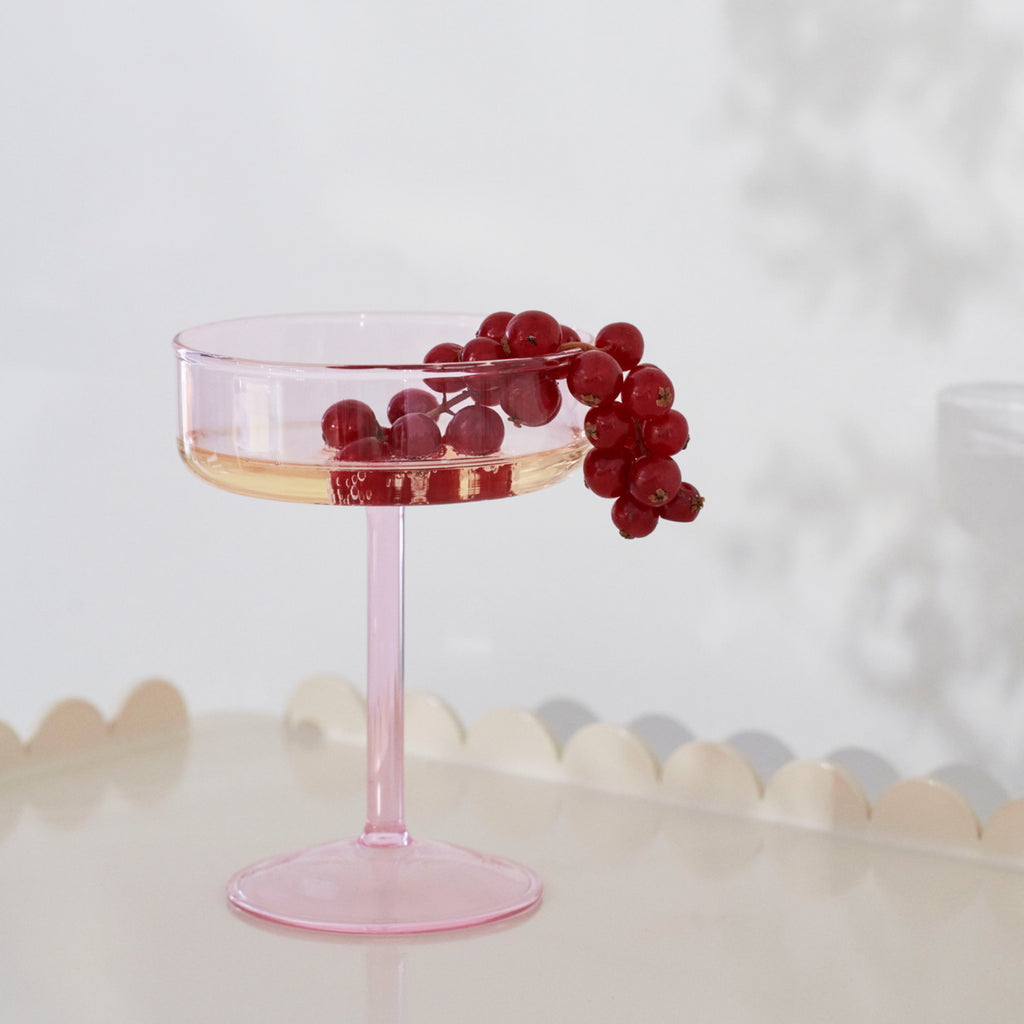 Tint Coupe Glasses Set of 2 Pink
by HAY
Tint Coupe Glass is a collection of elegant glasses made in tinted borosilicate glass.
The classic coupe design features a long stem and shallow, broad bowl, making it suitable for serving champagne and cocktails, as well as ice cream, fruit or other desserts.
The glasses come in sets of two.
12cm H x 9cm W x 9cm L