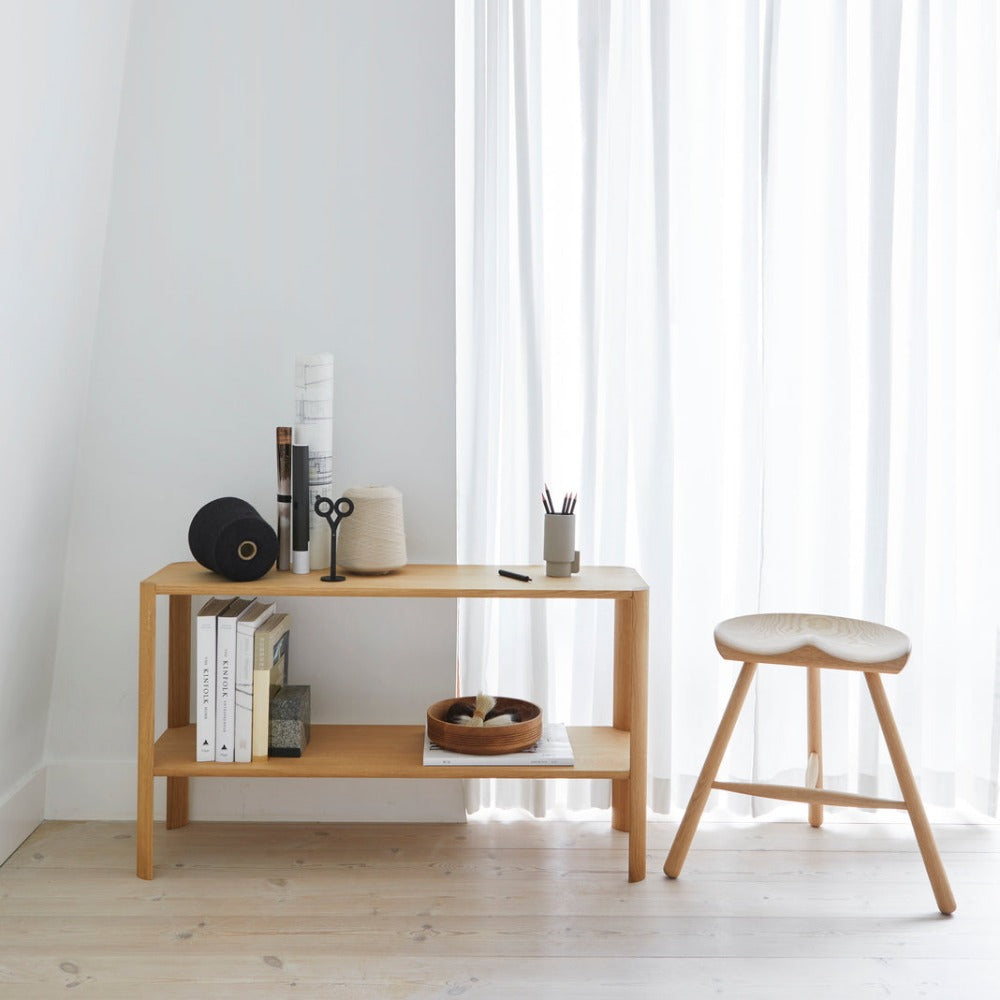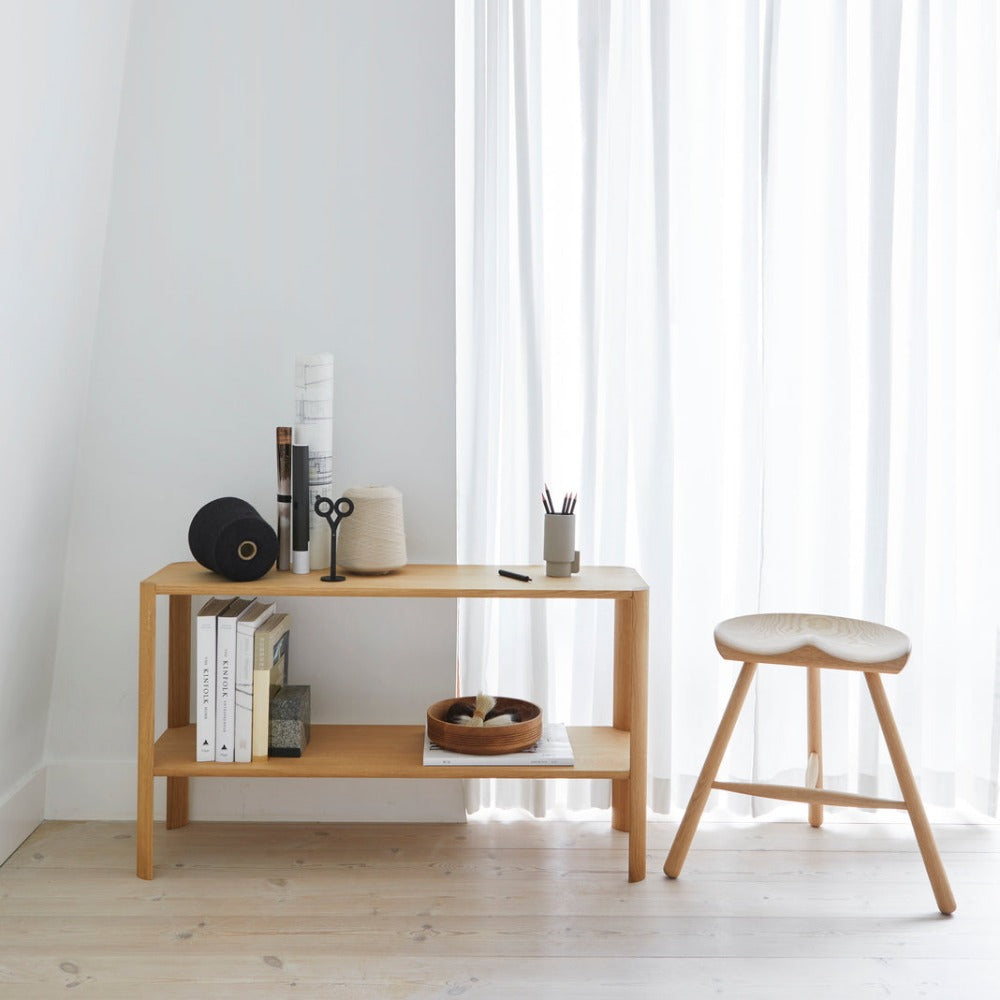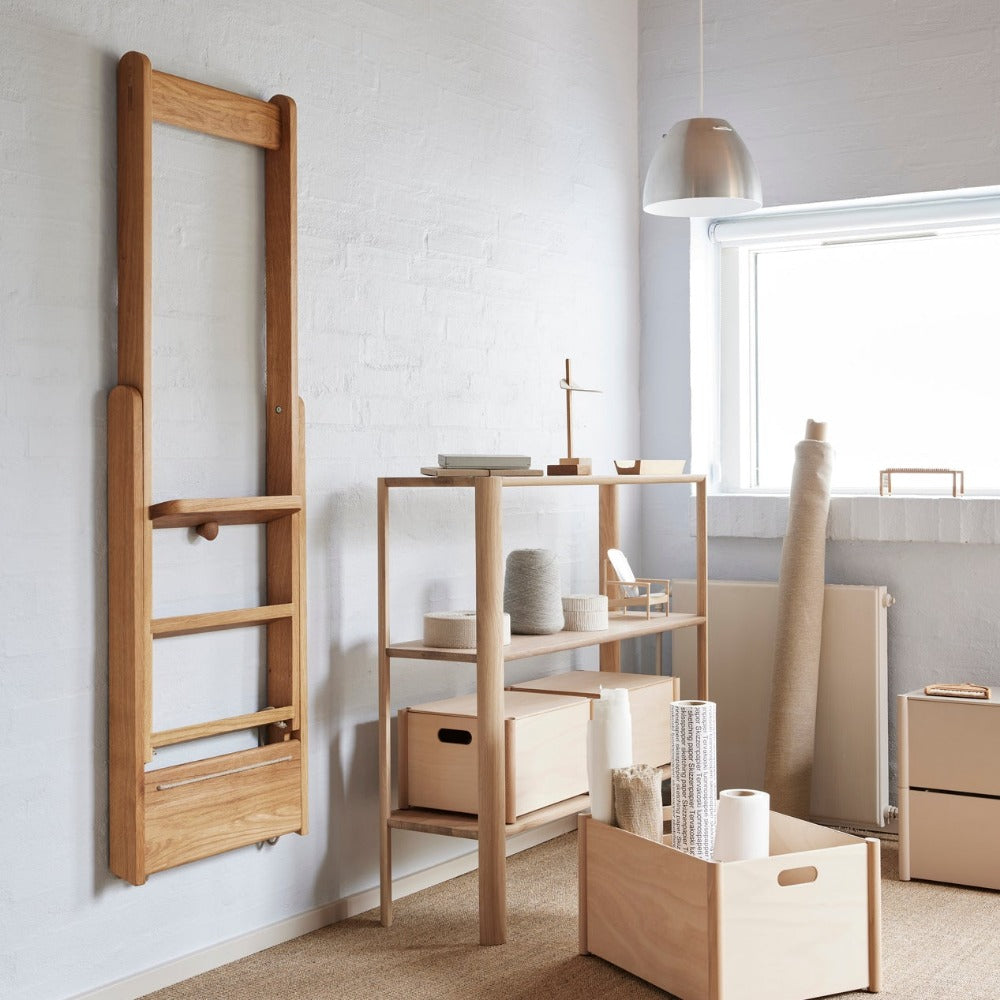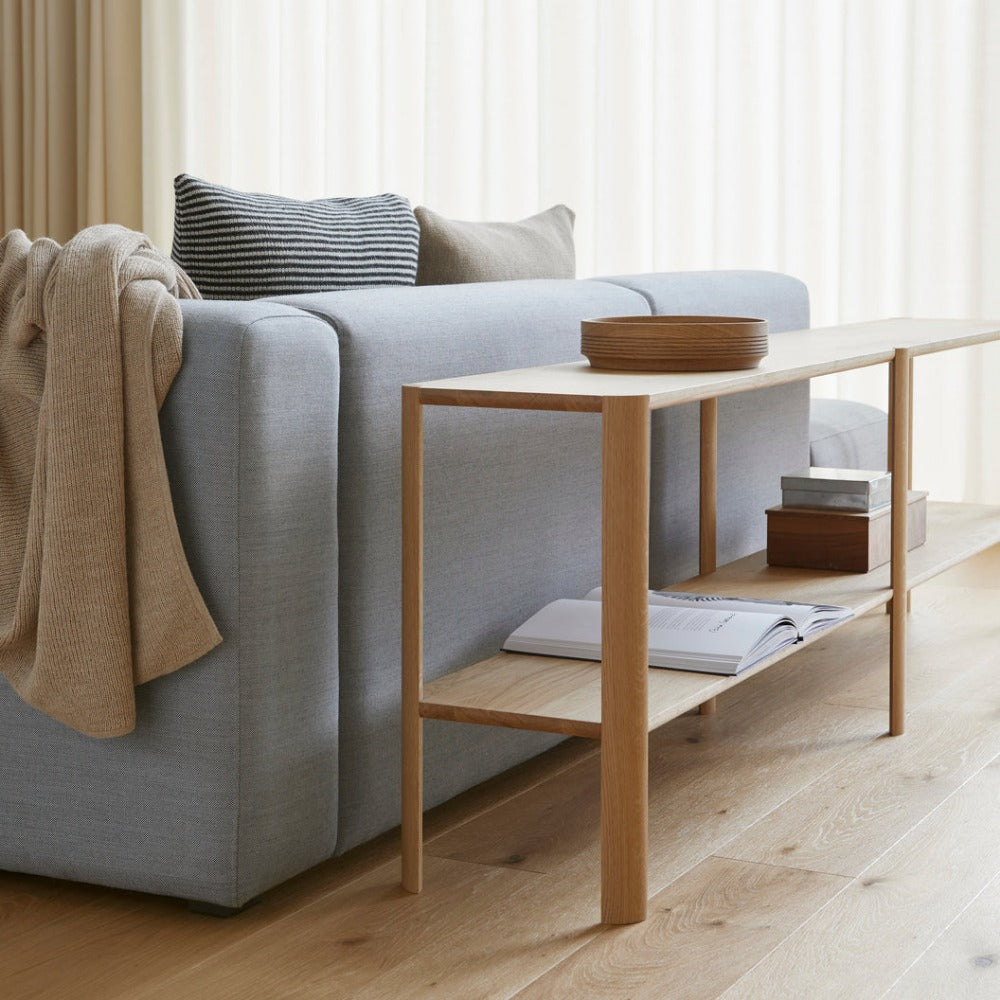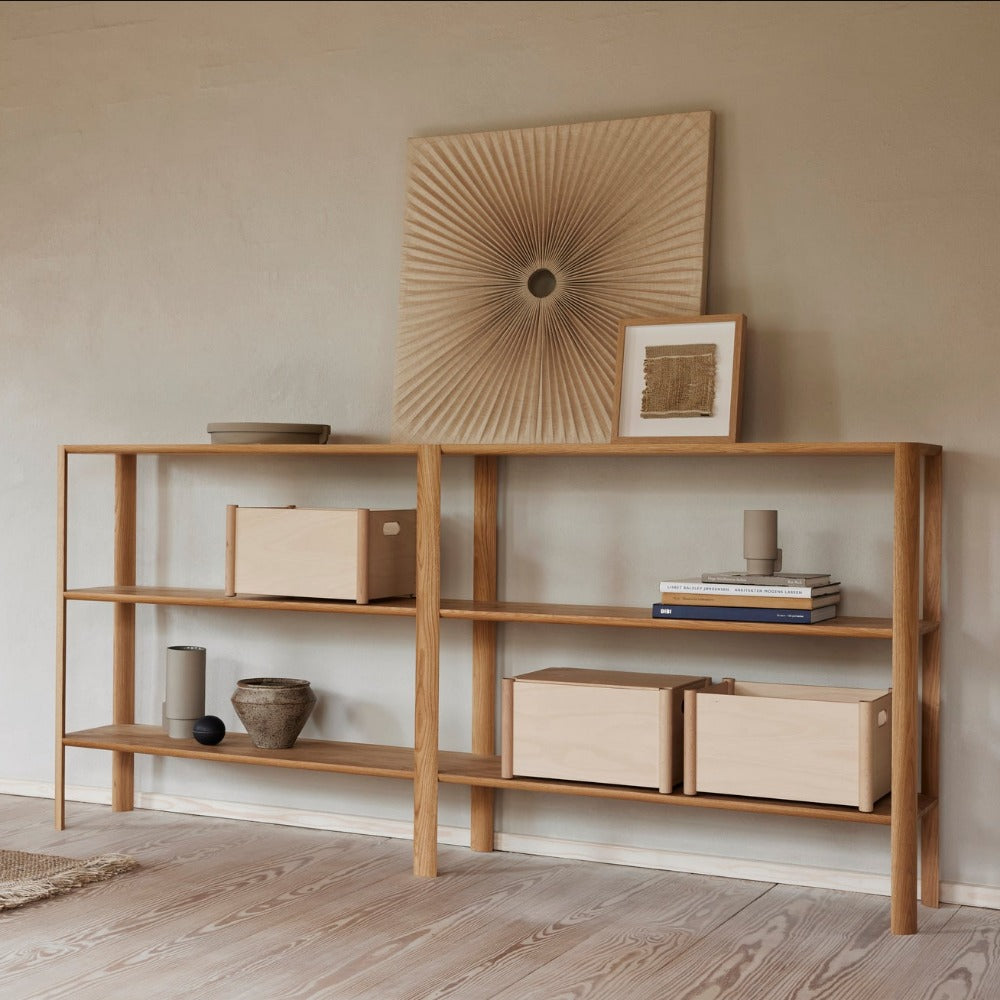 Leaf Shelf
by Form & Refine
The Leaf Shelf is a shelving system that strikes the ultimate balance between aesthetics, stability and packability. It can be used as a sideboard, free standing shelving or room divider.
The aim is the leg pillars are the centre of attention. With an organic and clean feel, sculpted in the shape of a leaf, they give the system its signature look.
The construction is entirely contained without any visible screws or extra stabilising parts underneath the shelf.

Technical Information
1x2: 100cm L x 30cm W x 57cm H 1x3: 100cm L x 30cm W x 92cm H 2x2: 200cm L x 30cm W x 57cm H 2x3: 200cm L x 30cm W x 92cm W
Delivery Lead Time:
Approx 2-4 weeks
Refund Policy
This product is ordered in from the manufacturer for you so is deemed a "custom order product". It is non returnable unless faulty on delivery. The lead time stated is an estimate and can be affected by production and transit variables