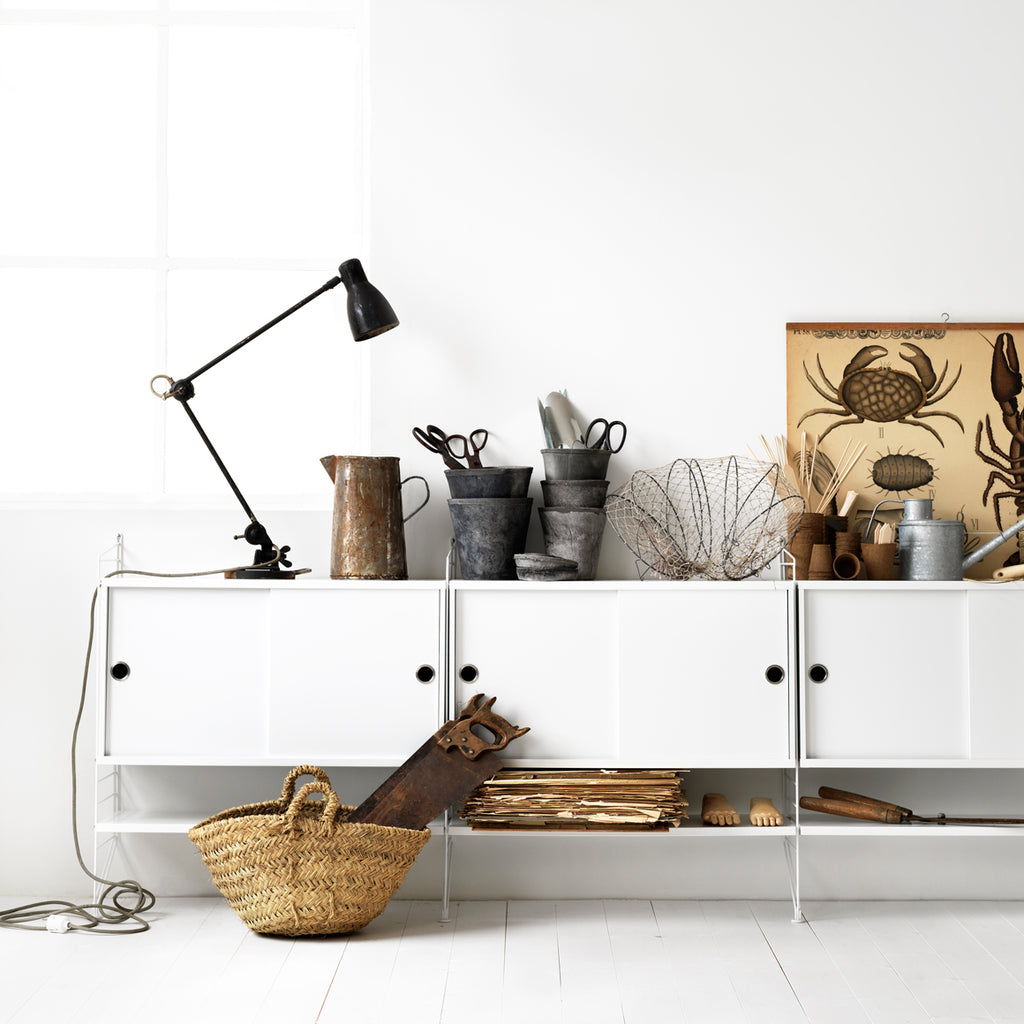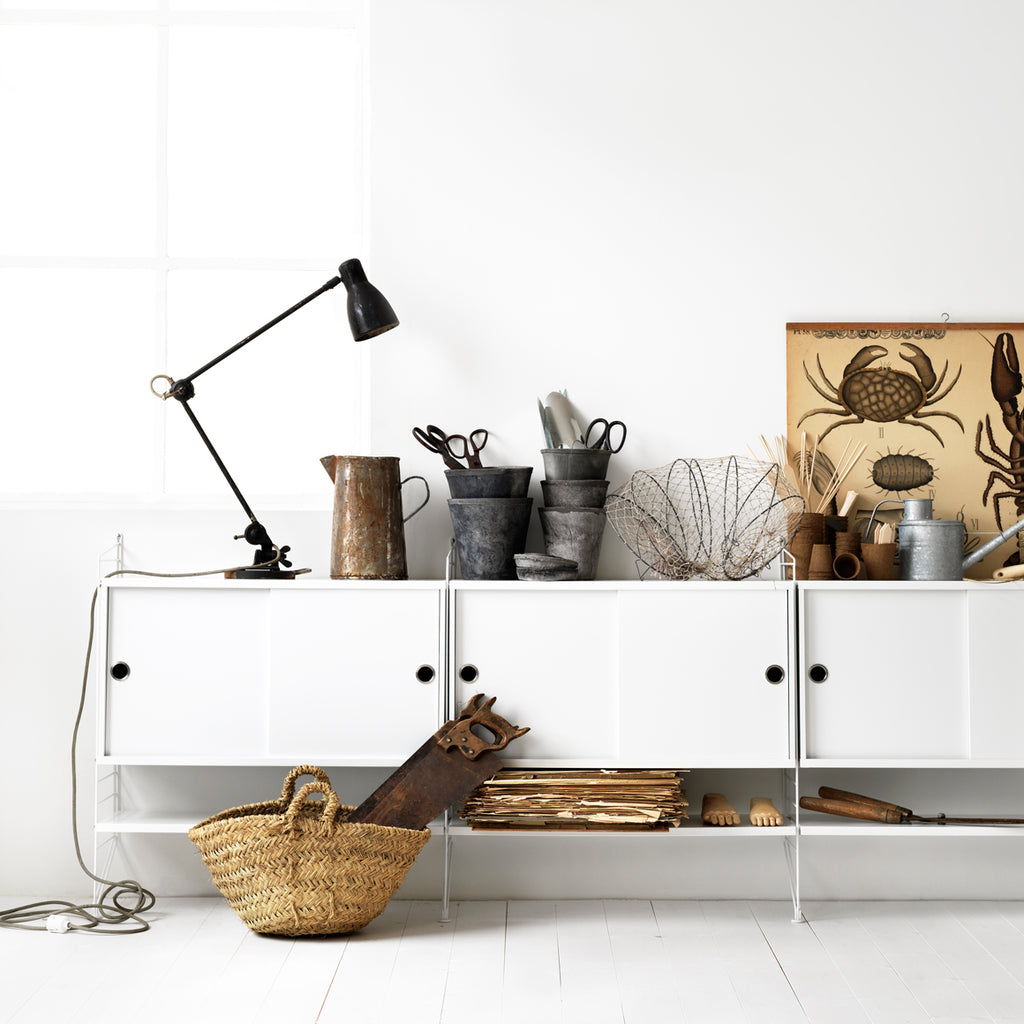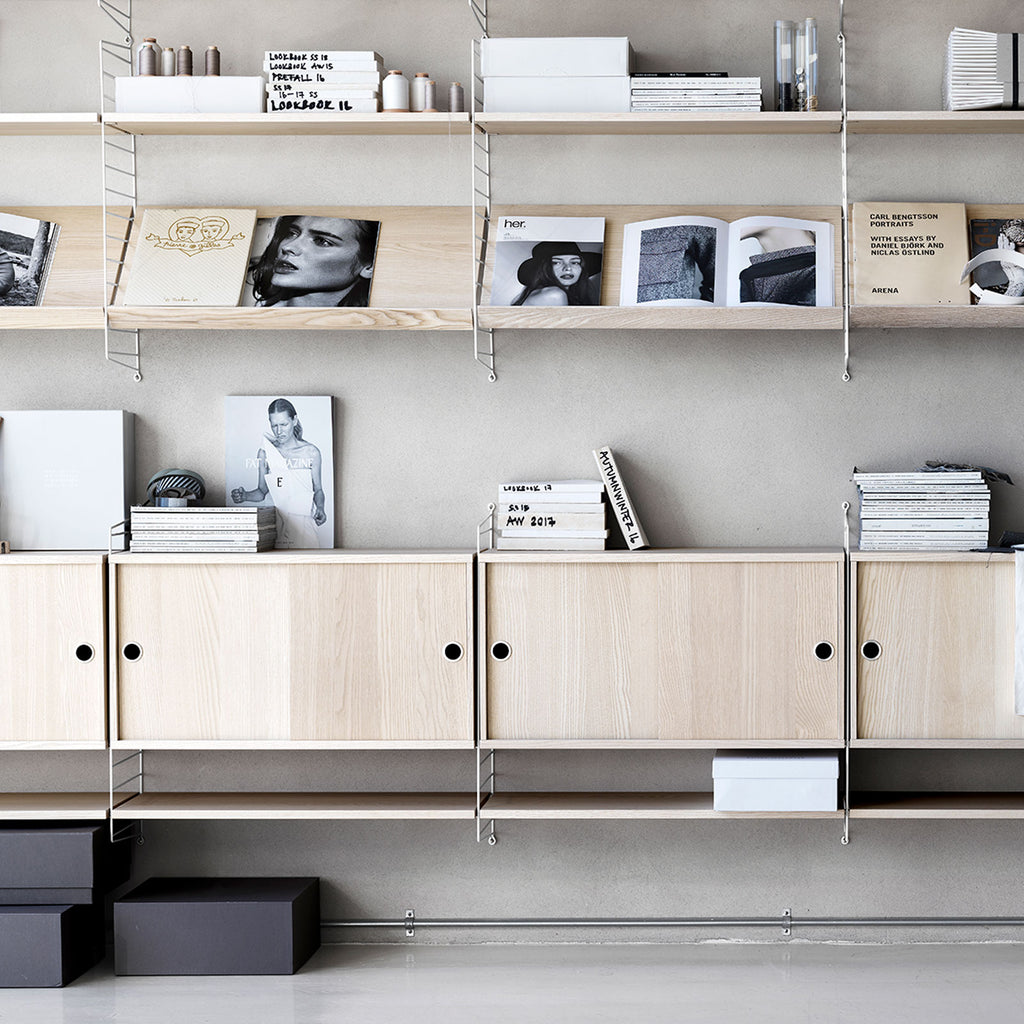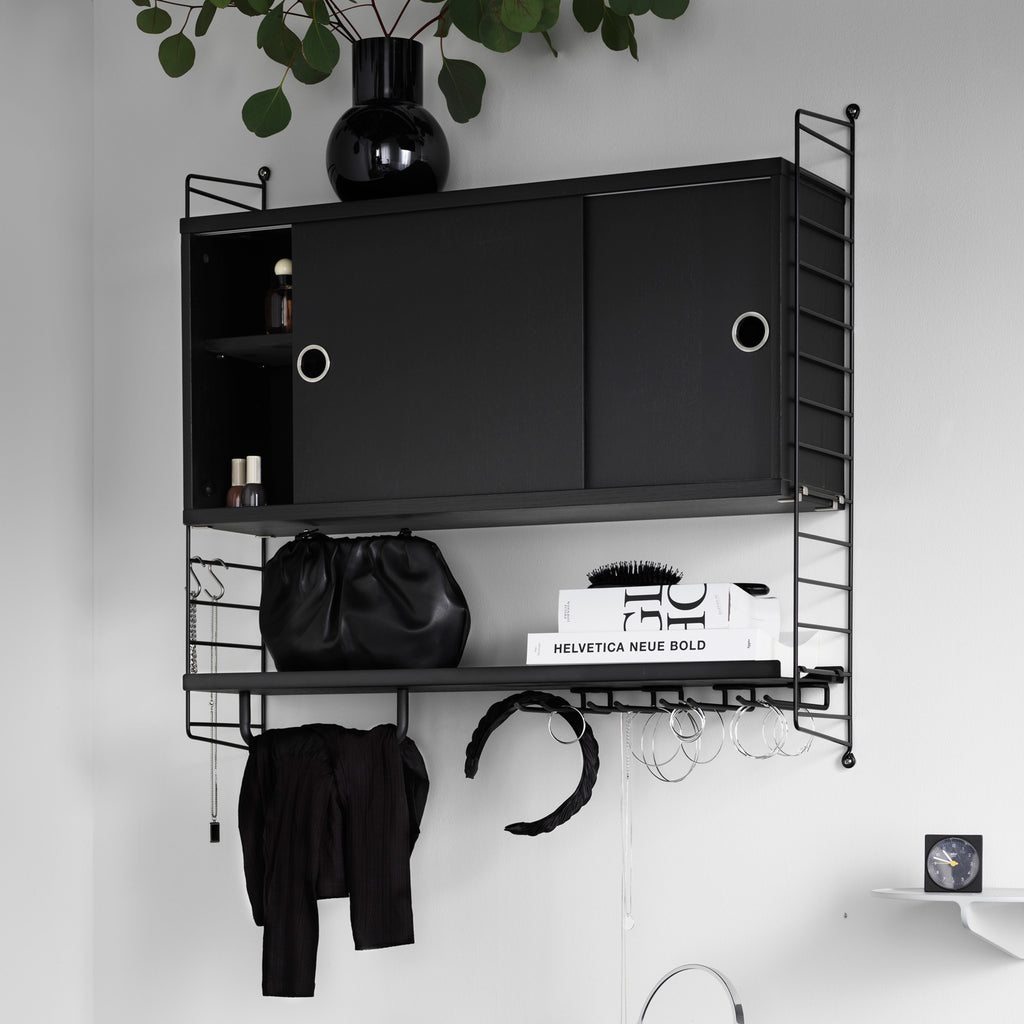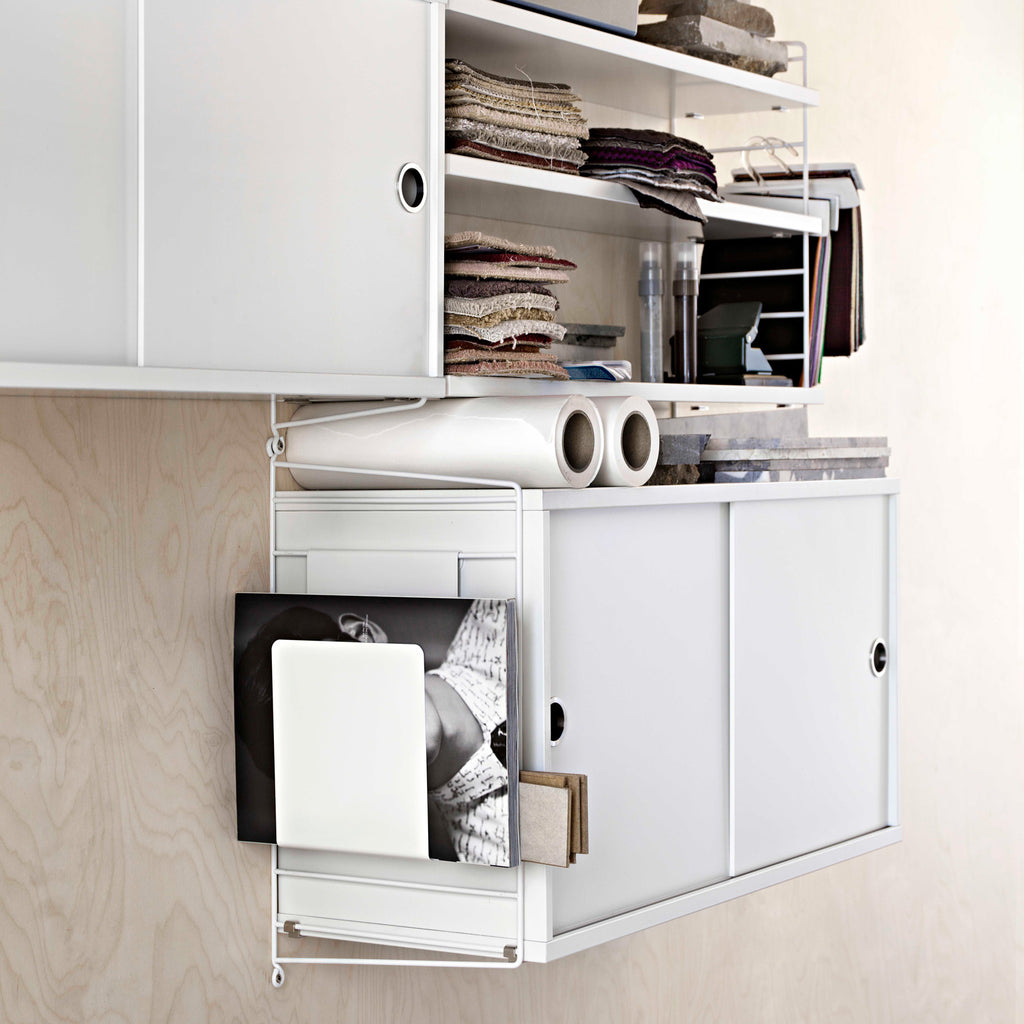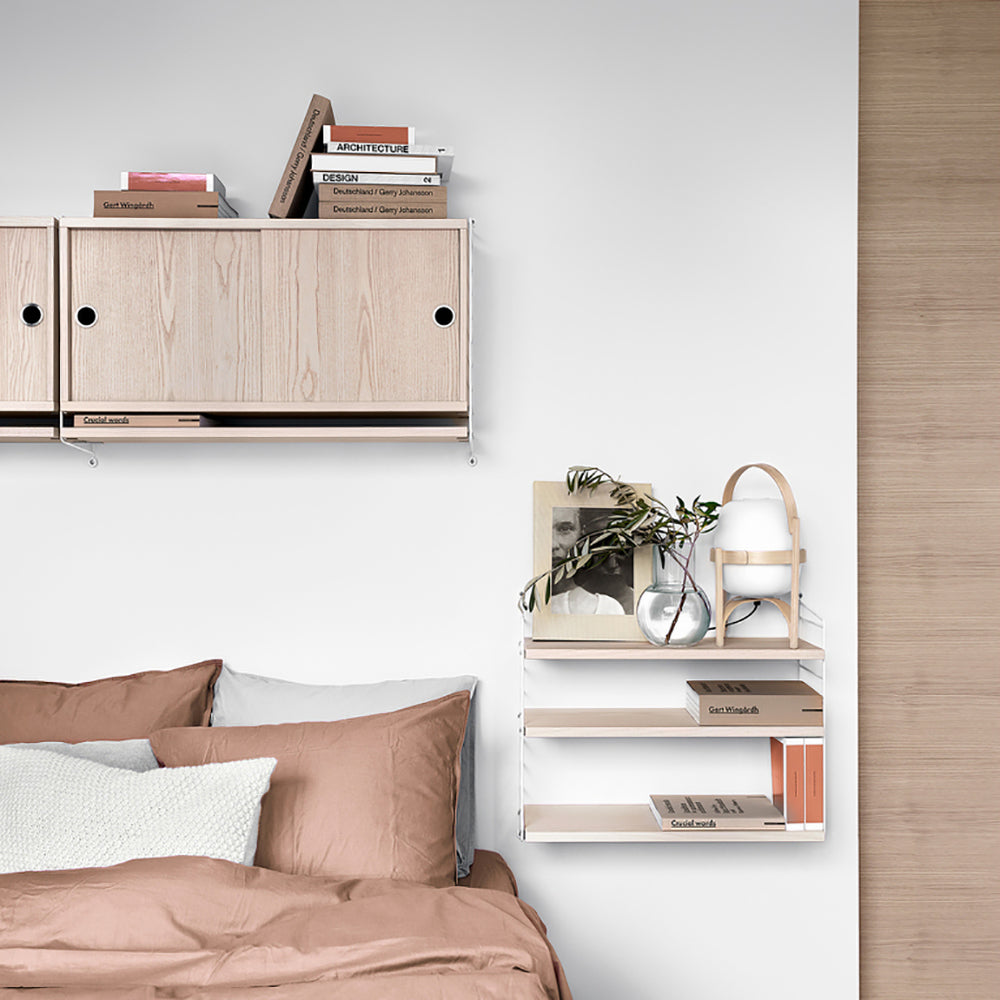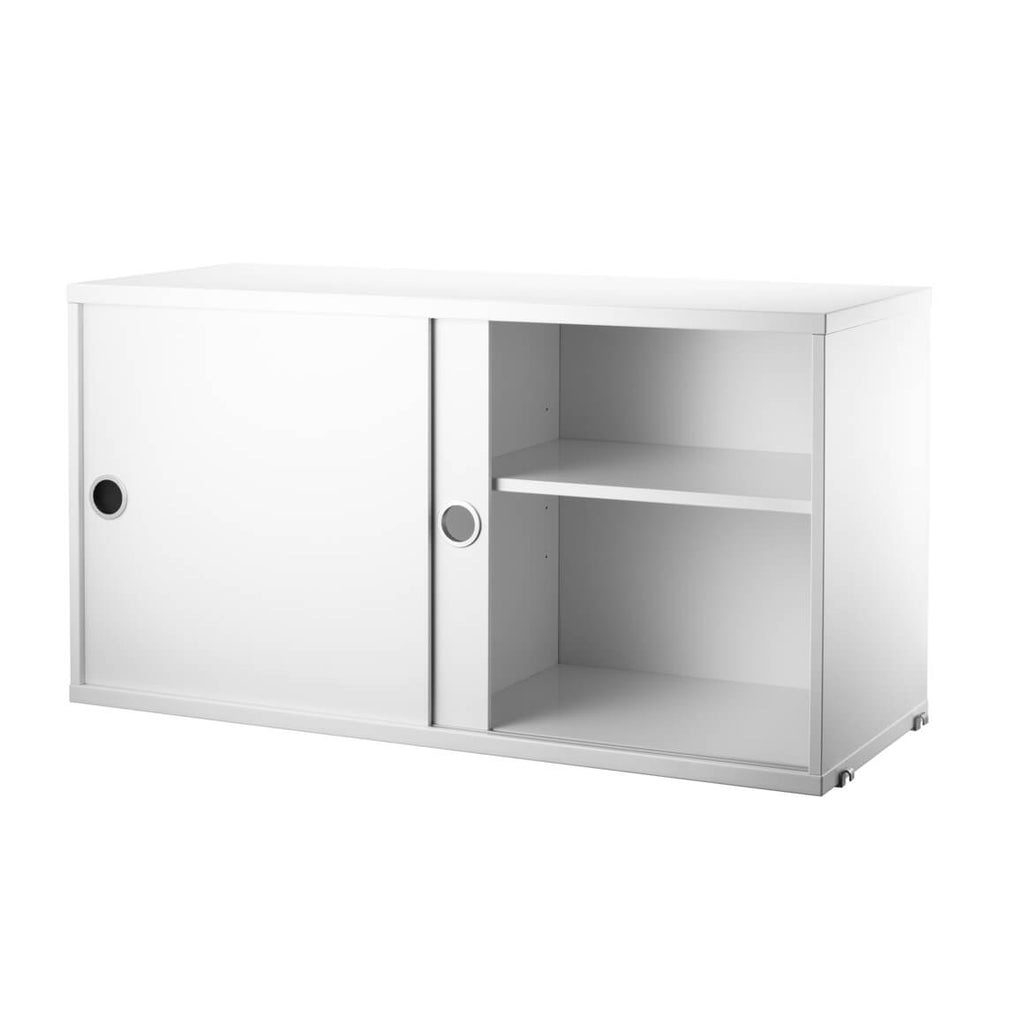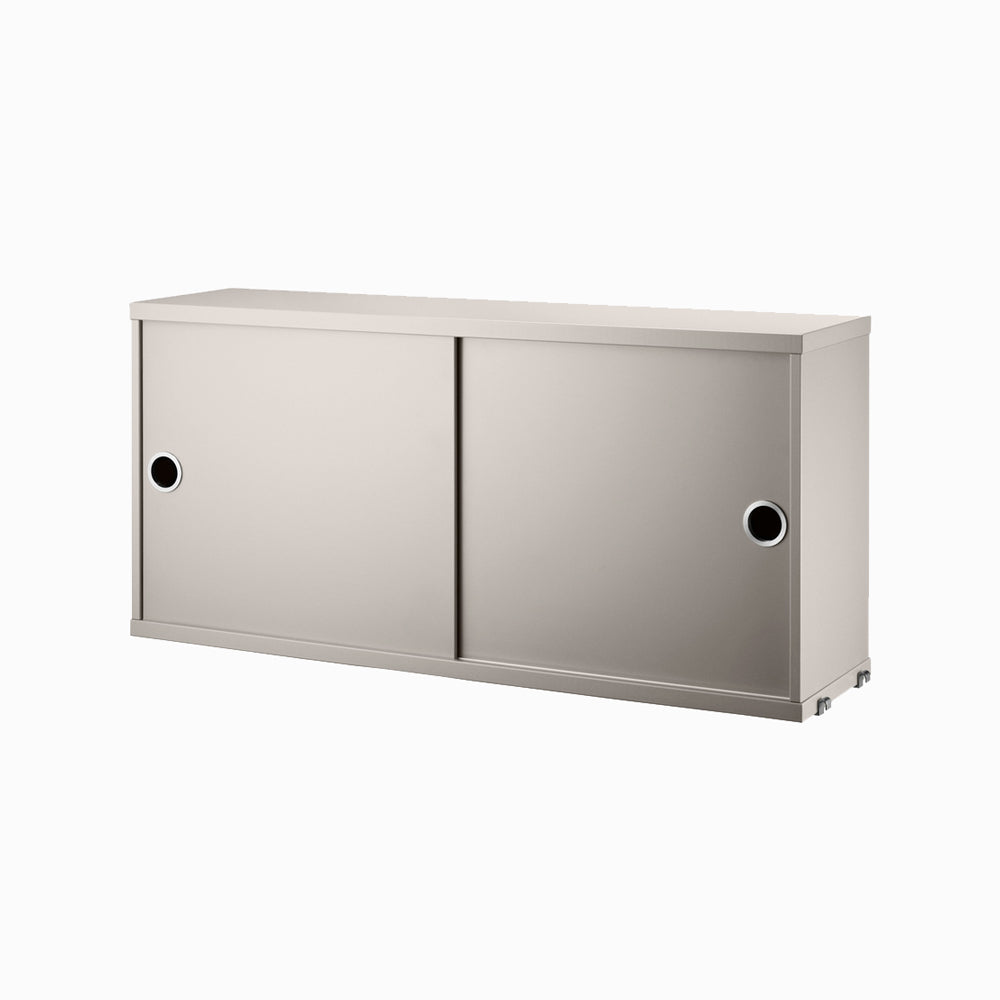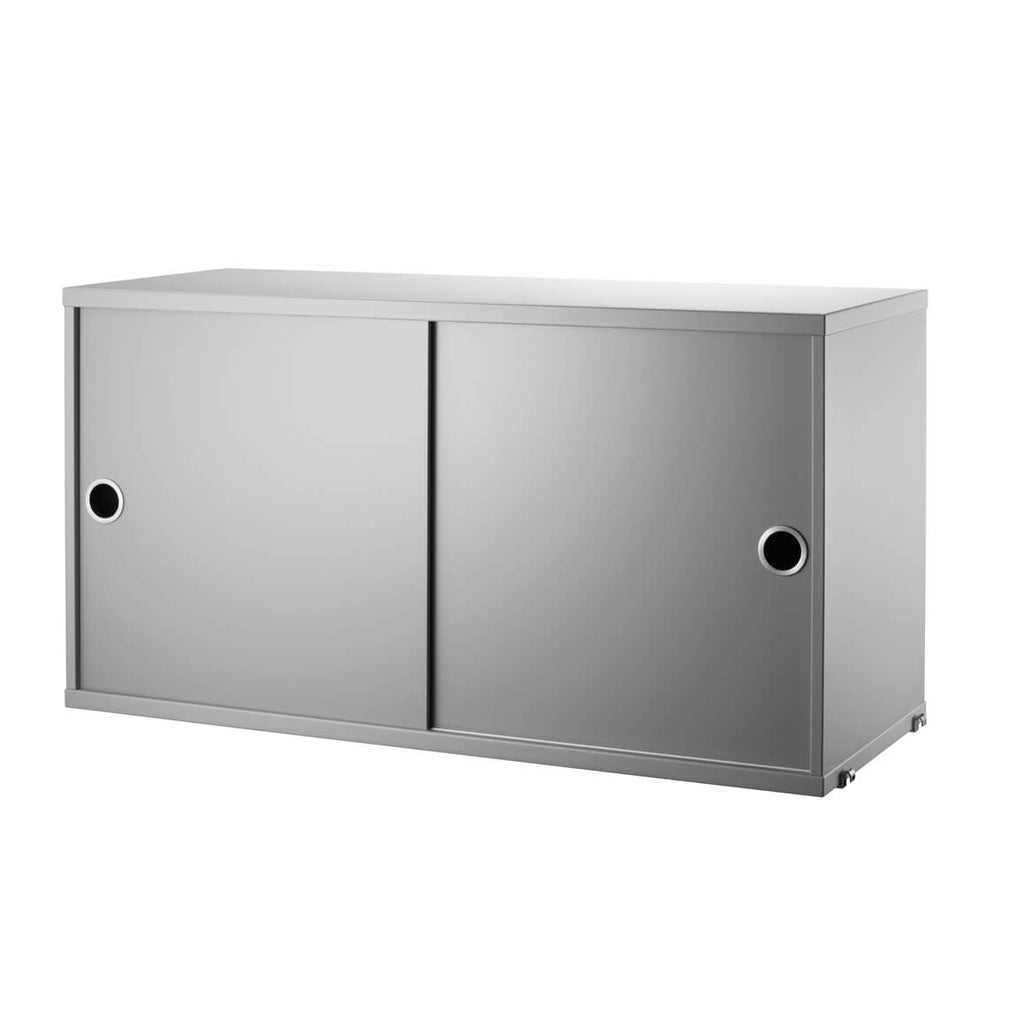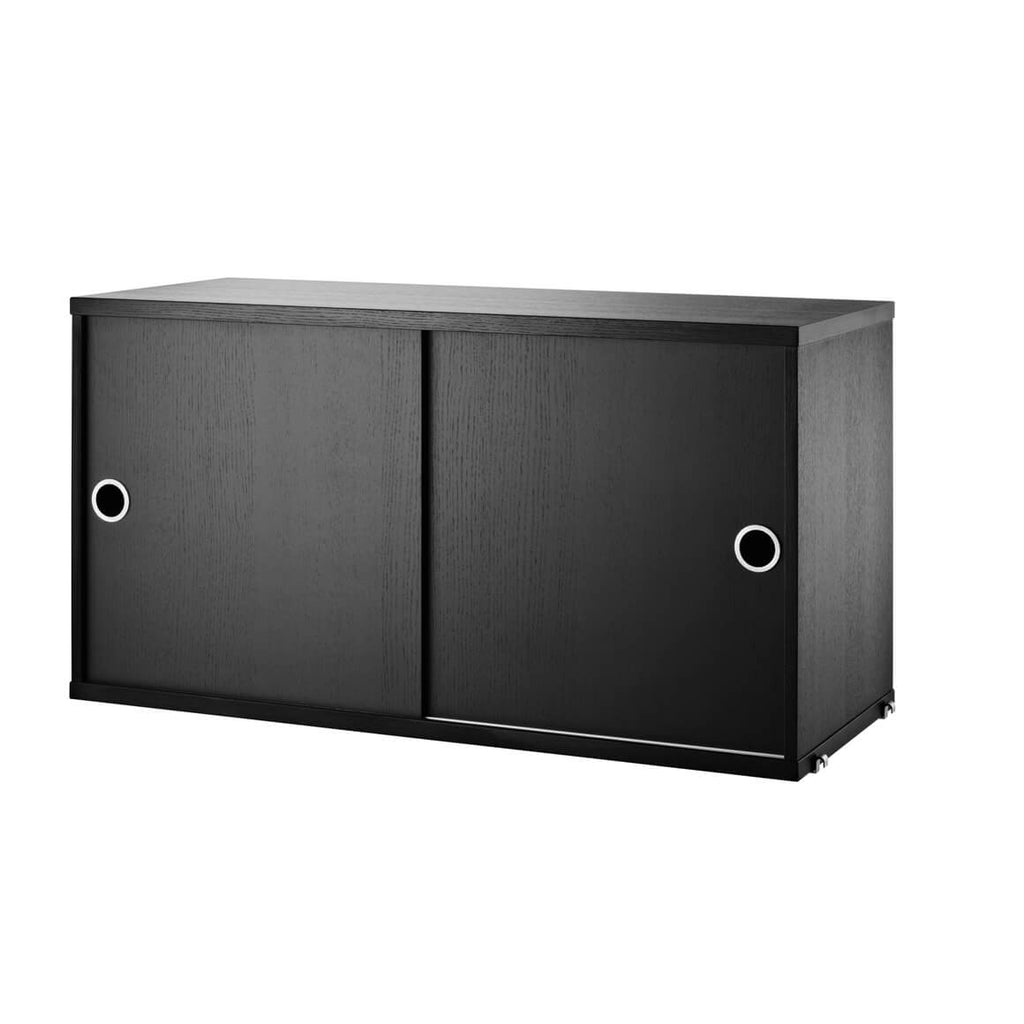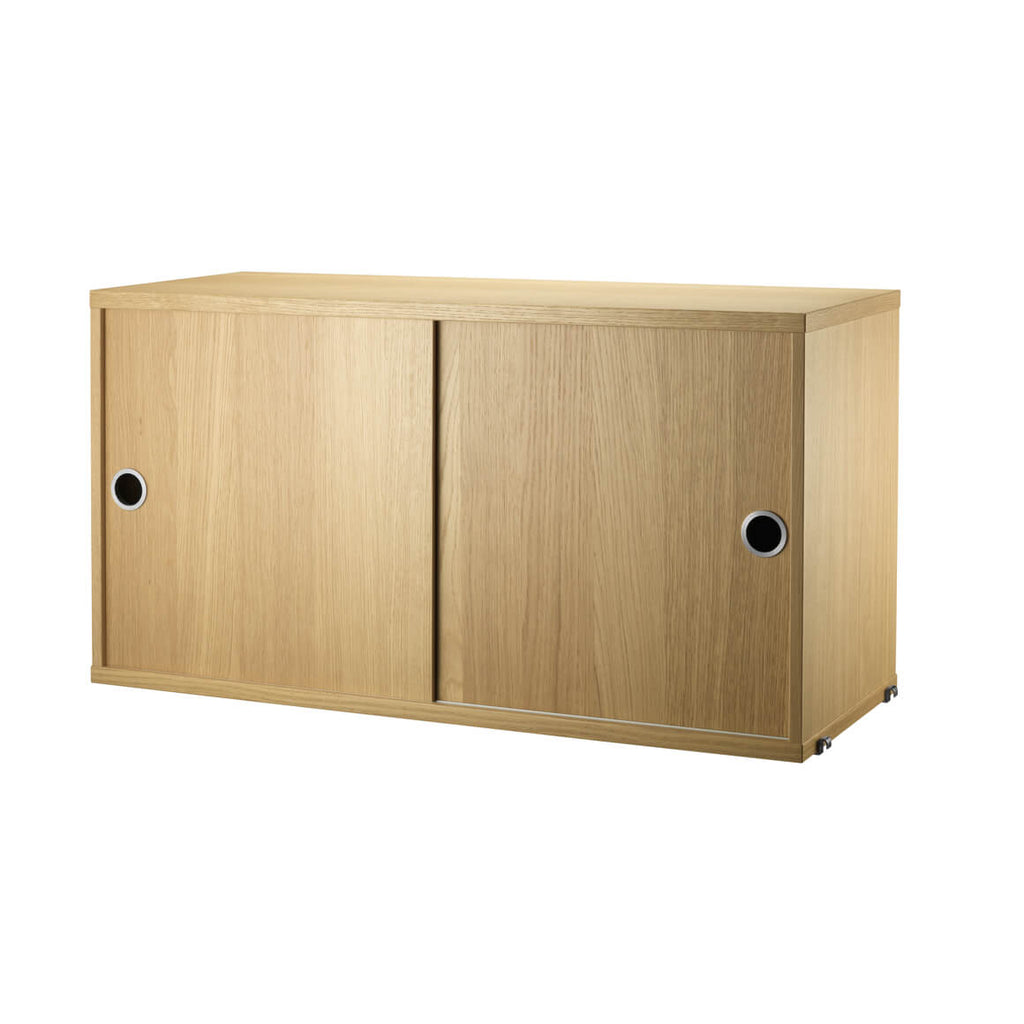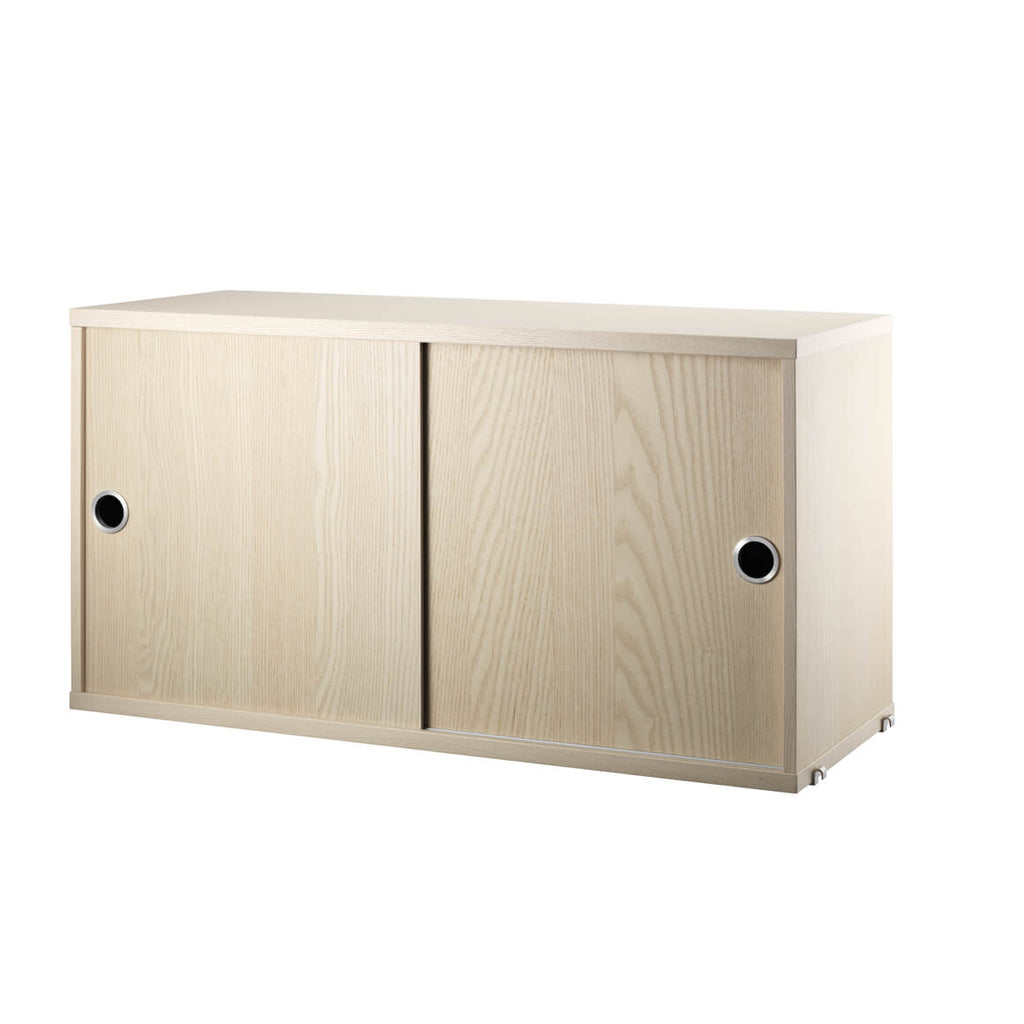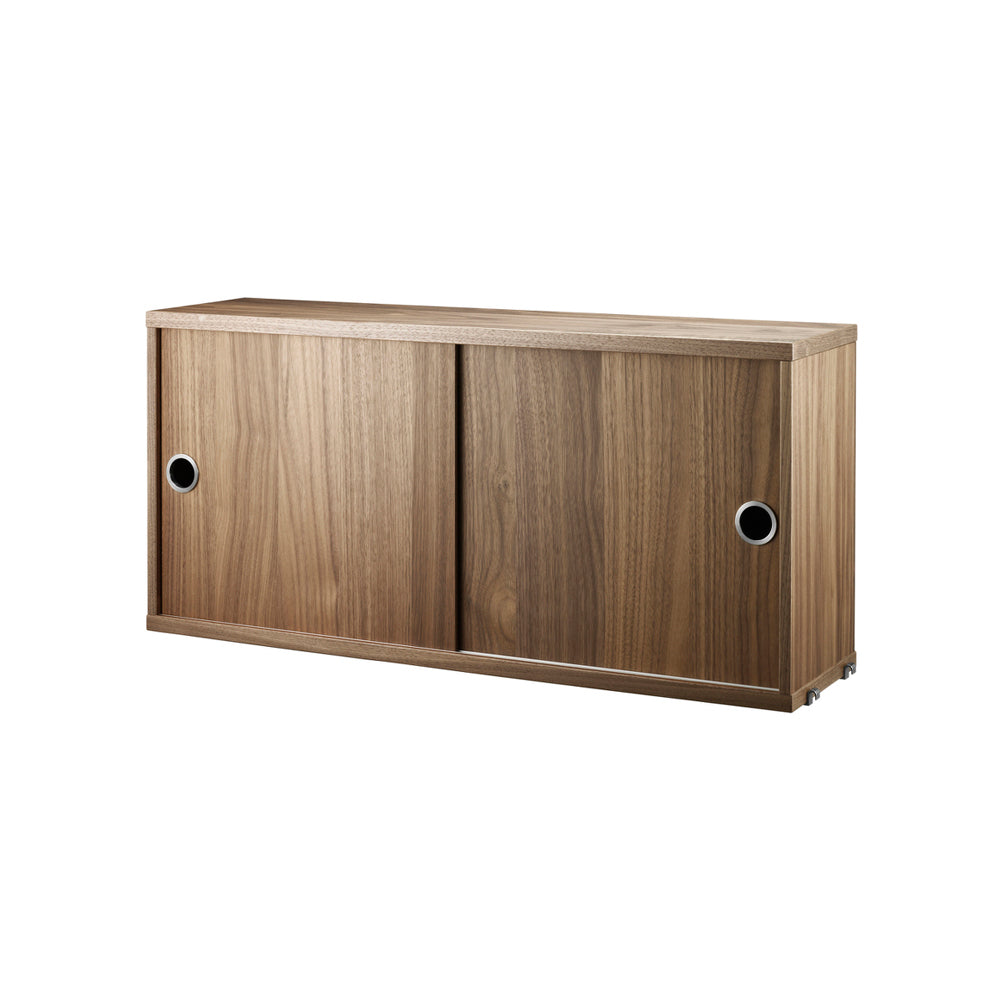 String System Cabinet with Sliding Doors
by String
The cabinets with sliding doors are available in one width, 78cm, along with two depths, 20cm and 30cm. The cabinets fit into all wire panels from String.

You can plan your String layout here and then email to us and we can help you with your order. Or we're very happy to give you some ideas so just get in touch and tell us about your space. 
The black is a black stained ash so you can see the wood grain through the colour.
Technical Information
78cm W x 30cm D x 42cm H 78cm W x 20cm D x 37cm H The cabinets neatly hang between side panels with a 30cm or 20cm depth. The side panels need to be ordered separately.
Delivery Lead Time:
Approx 5-6 weeks
Refund Policy
This product is ordered in from the manufacturer for you so is deemed a "custom order product". It is non returnable unless faulty on delivery. The lead time stated is an estimate and can be affected by production and transit variables
Build Your Own..
Why not use the String Configurator to build your very own layout..
You can then email the layout over to us at hello@insidestoreldn.com and we'll get an order sent over to you the same day to checkout on, or we can help you with suggestions. Just click here to get started :)
About String..
String is a modular and adaptable shelving system, designed by Swedish architect Nils Strinning in 1949.
It became an instant classic thanks to its affordable pricing, flexibility and minimal aesthetic. It works as a shelving, work and storage solution and provides an unlimited number of layouts.
What about adding the cabinet with two drawers?
The String Cabinet with Two Drawers is available in two widths, 78cm and 58cm, and one depth, 30cm..
The drawers fit into all 30cm deep wire panels from the String System. They are designed with two drawers to offer hidden storage in your shelving combination. The drawers are a great fit in either the hallway, living room or kids' room where the need for hidden storage often is big.