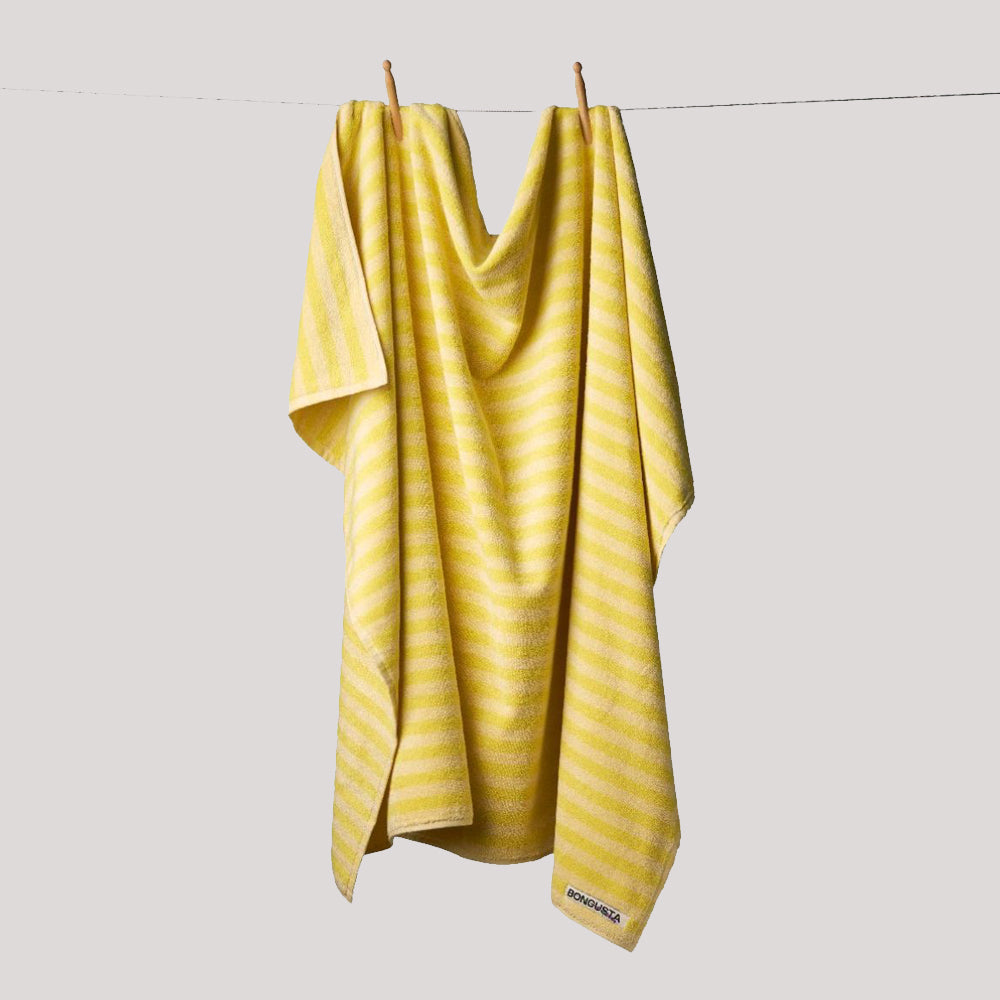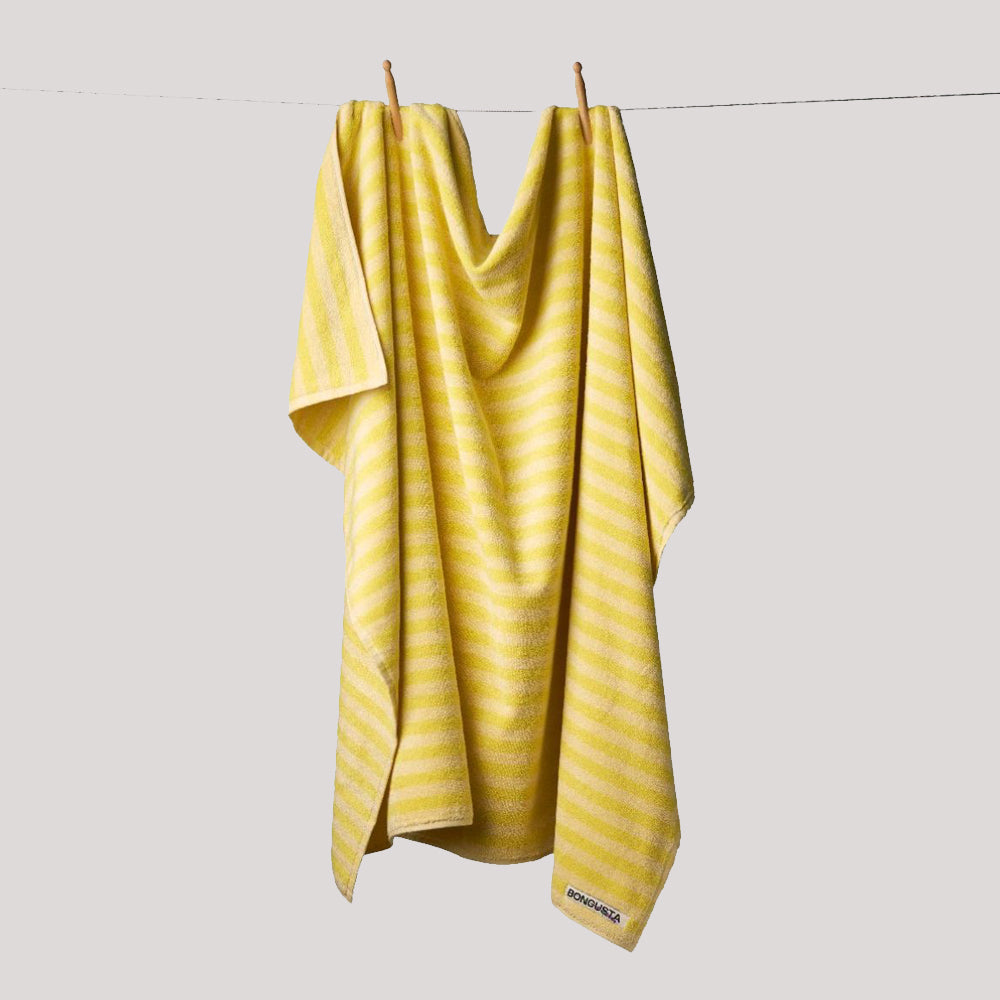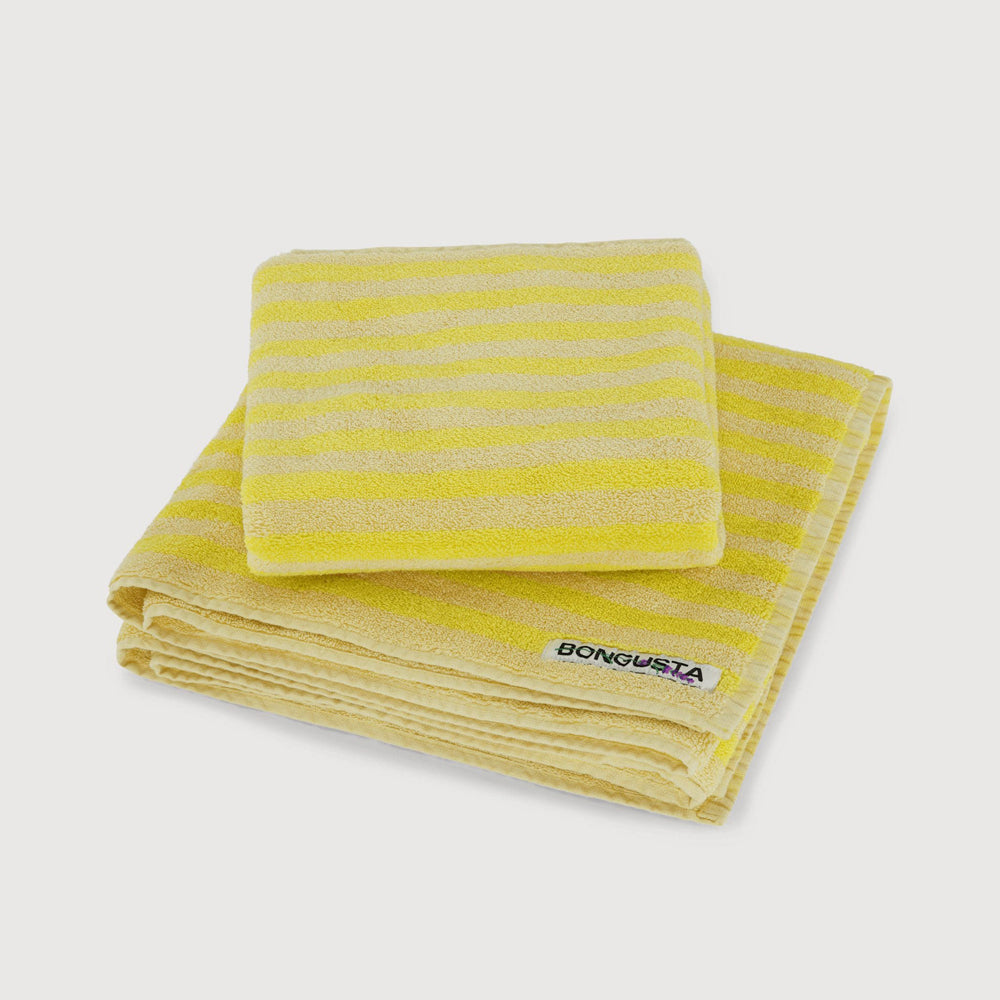 Naram Towels Pristine & Neon Yellow
by Bongusta
The most divine towels we've come across... Not only do they feel super luxurious and soft they come in amazing colour combinations.
The only problem is deciding which to choose... although thankfully they also look great mixed up! 
Guest Towel: 50cm x 80cm
Bath Towel: 70cm x 140cm
Bath Sheet: 100cm x 150cm
Bath Mat: 50cm x 80cm
Technical Information
A 600 gram Oeko-Tex combed cotton weave made with long fibres, two-ply and many loops – making the Naram (meaning soft in Hindi) terry towels ultra absorbent, thick, durable, and super soft on the skin.