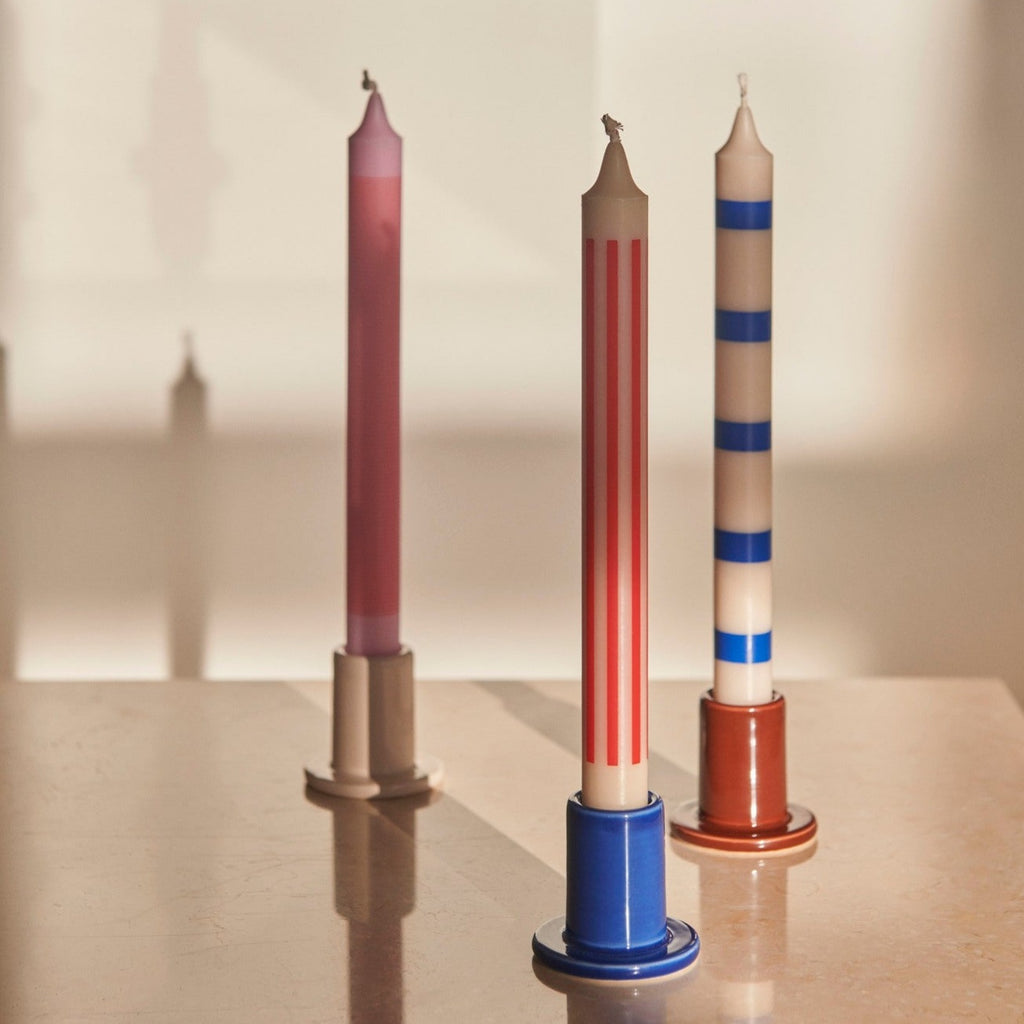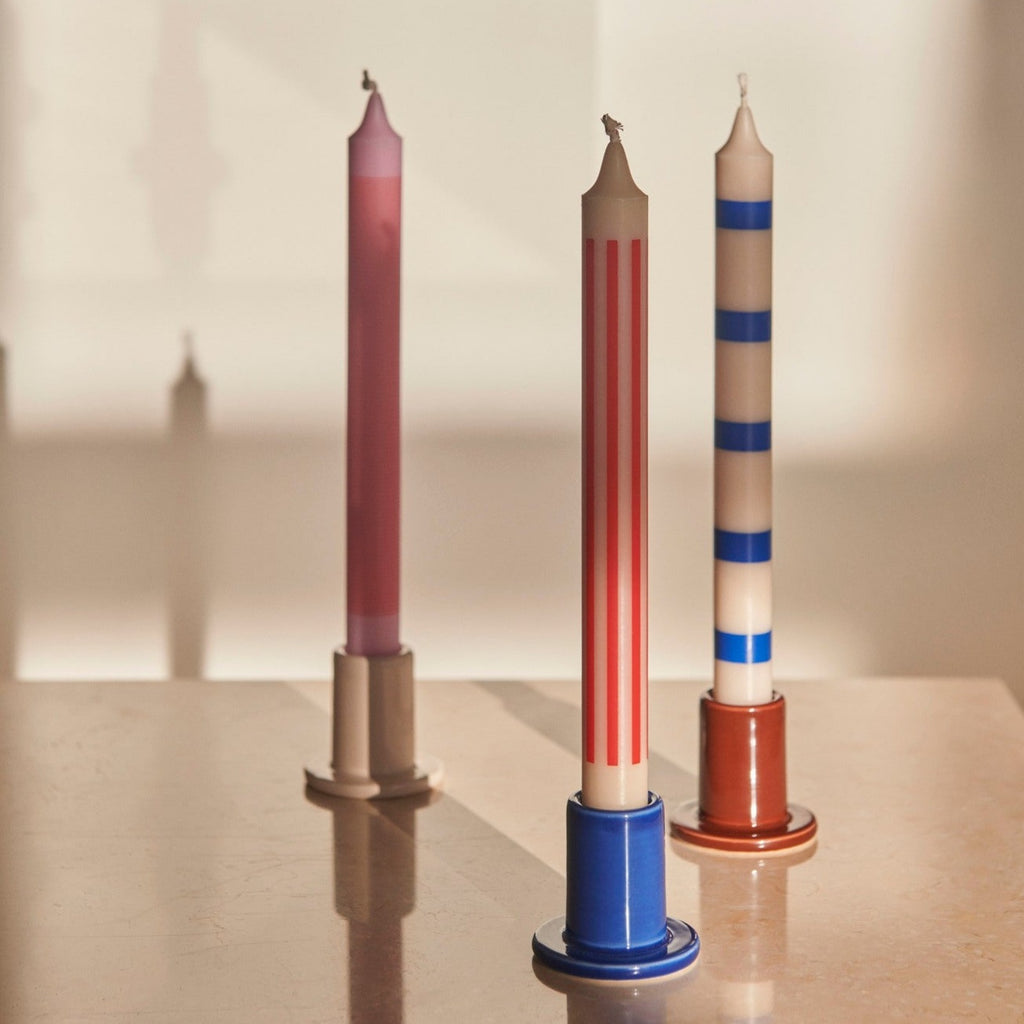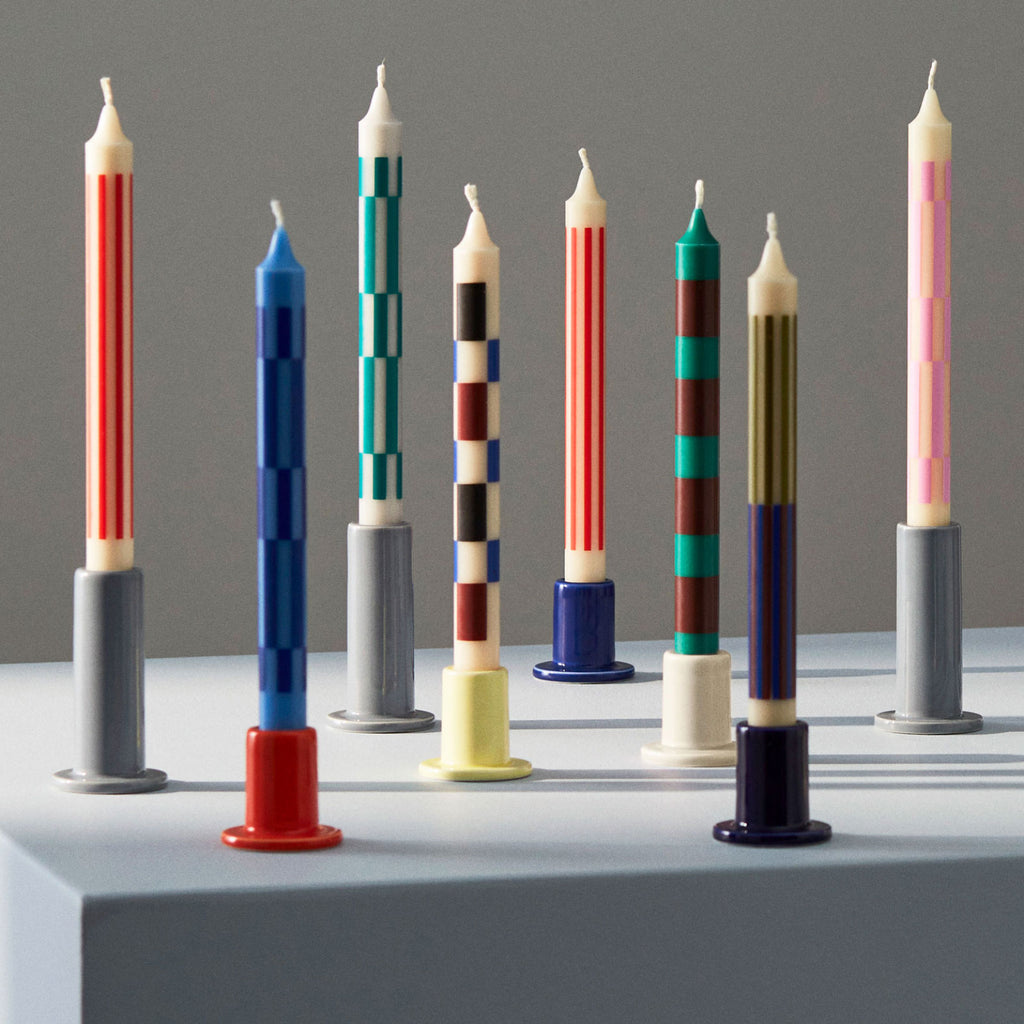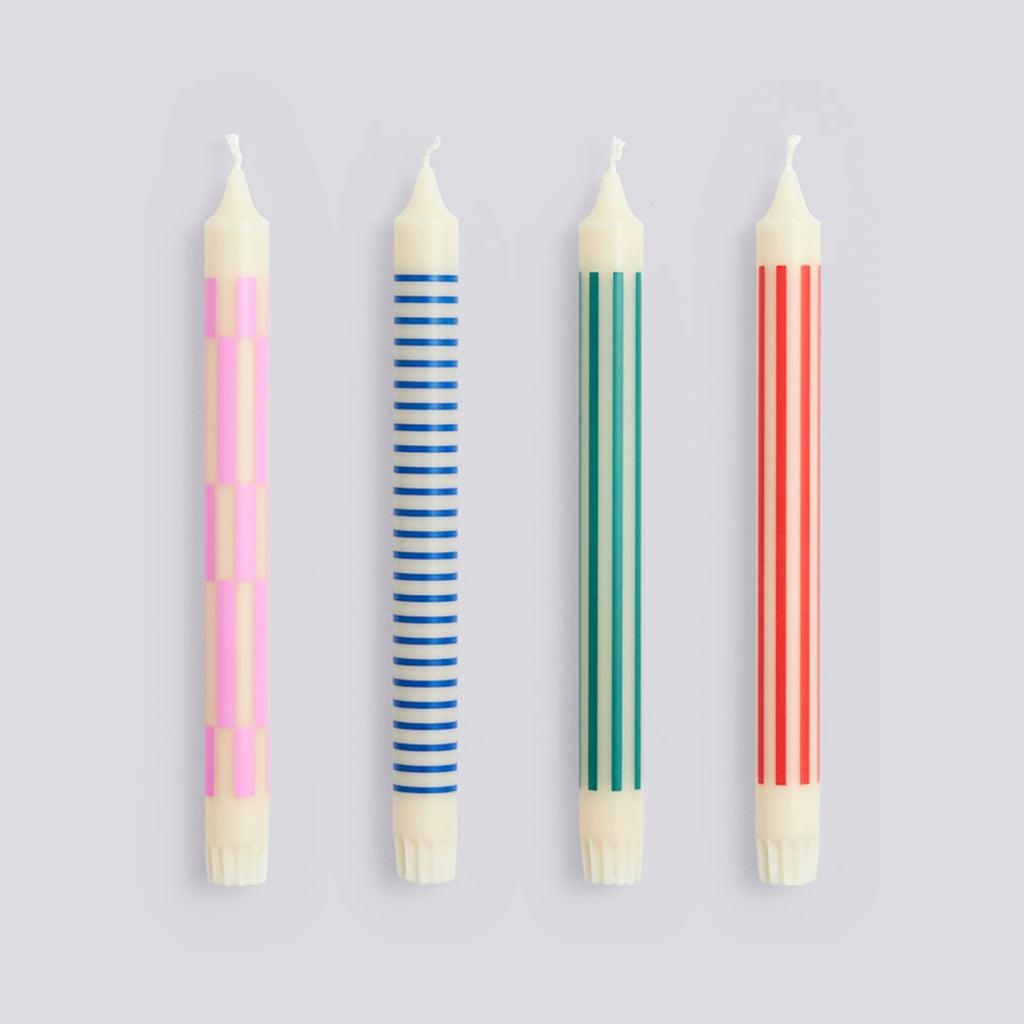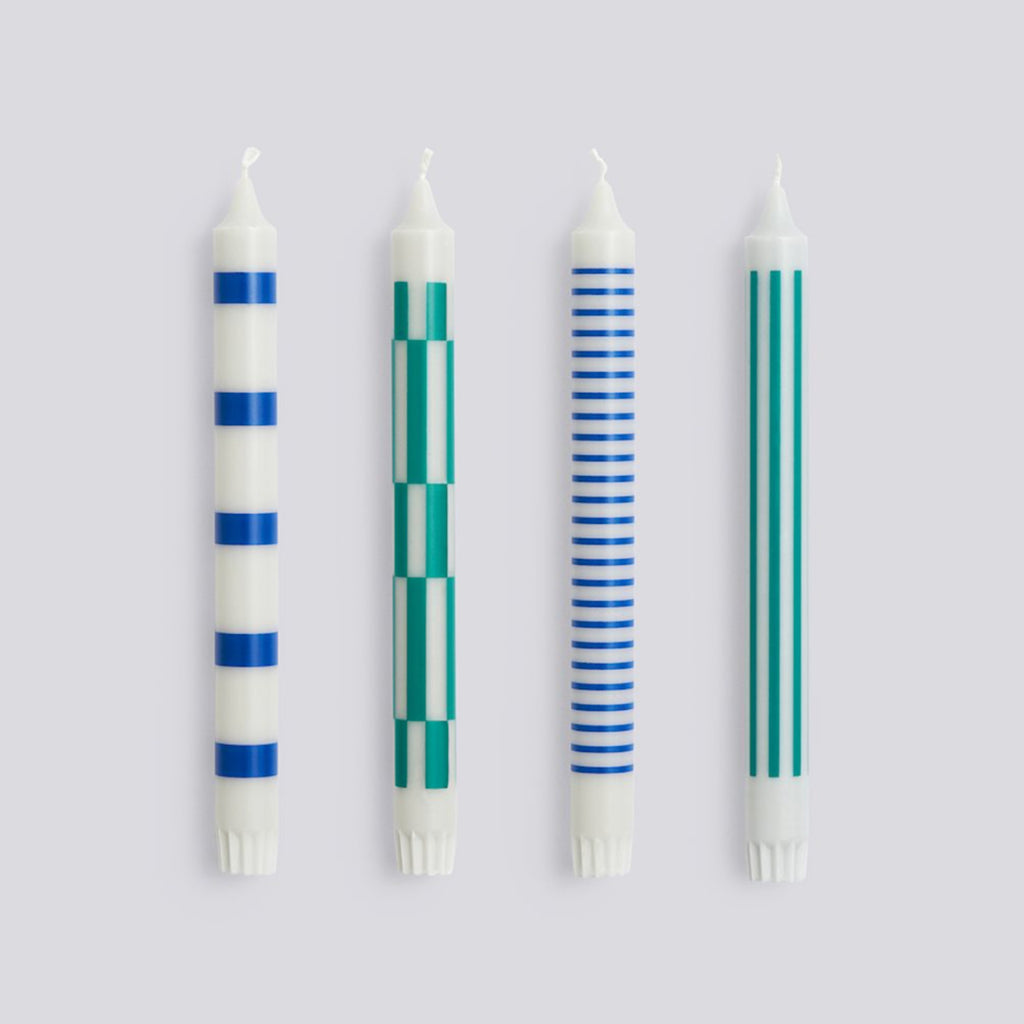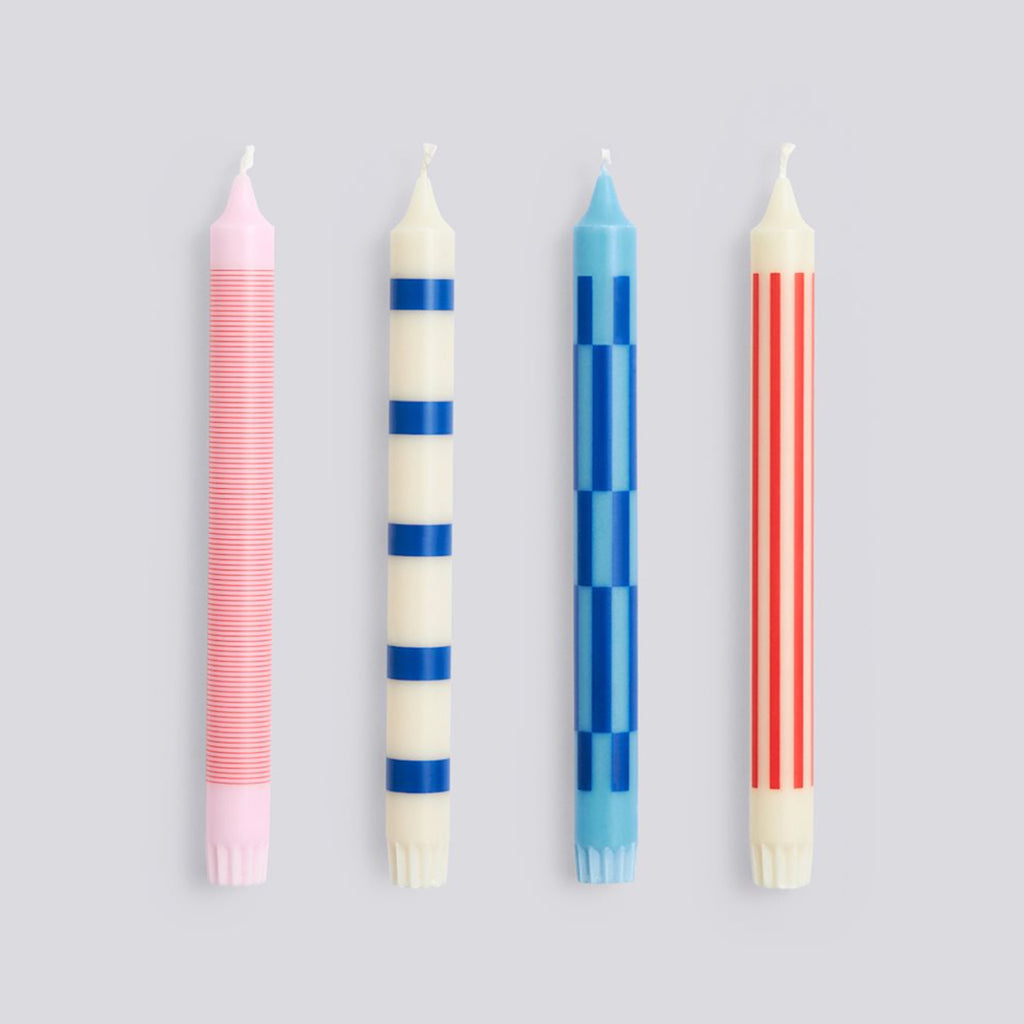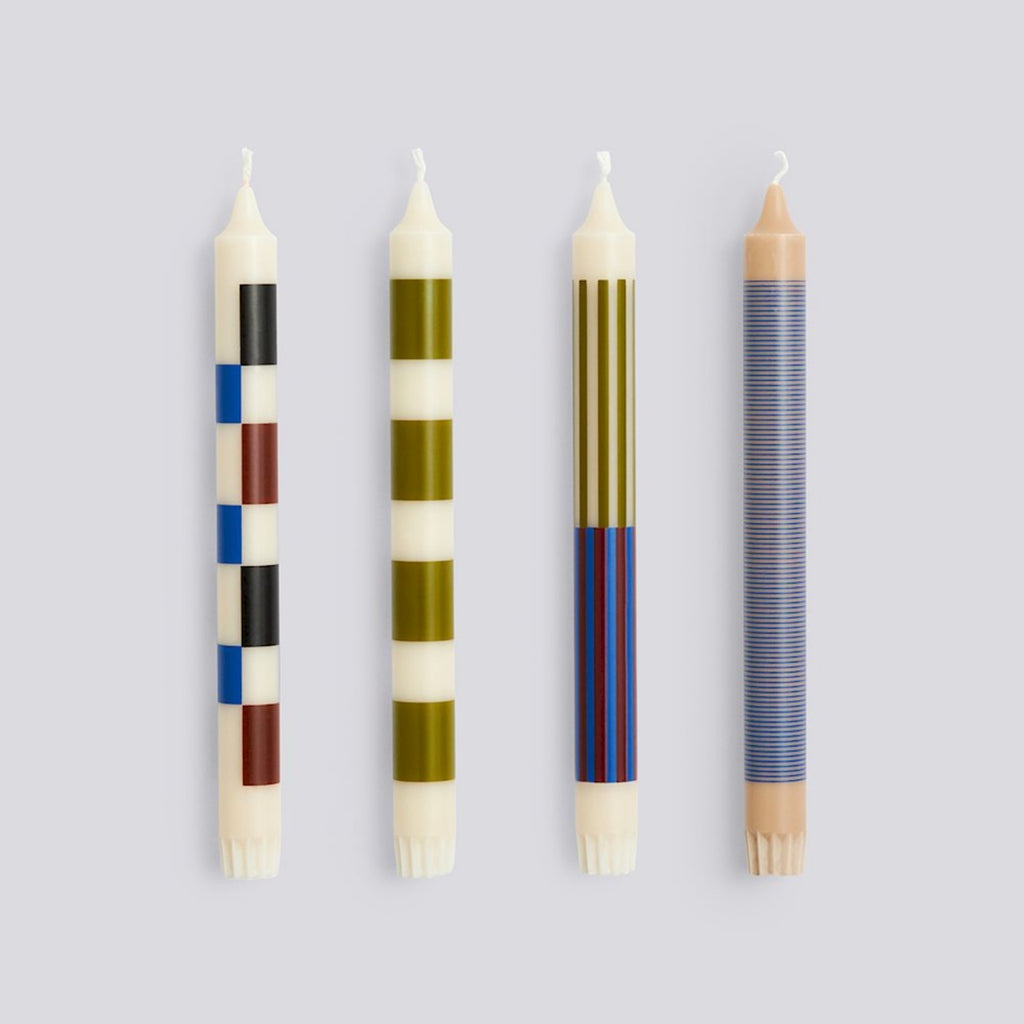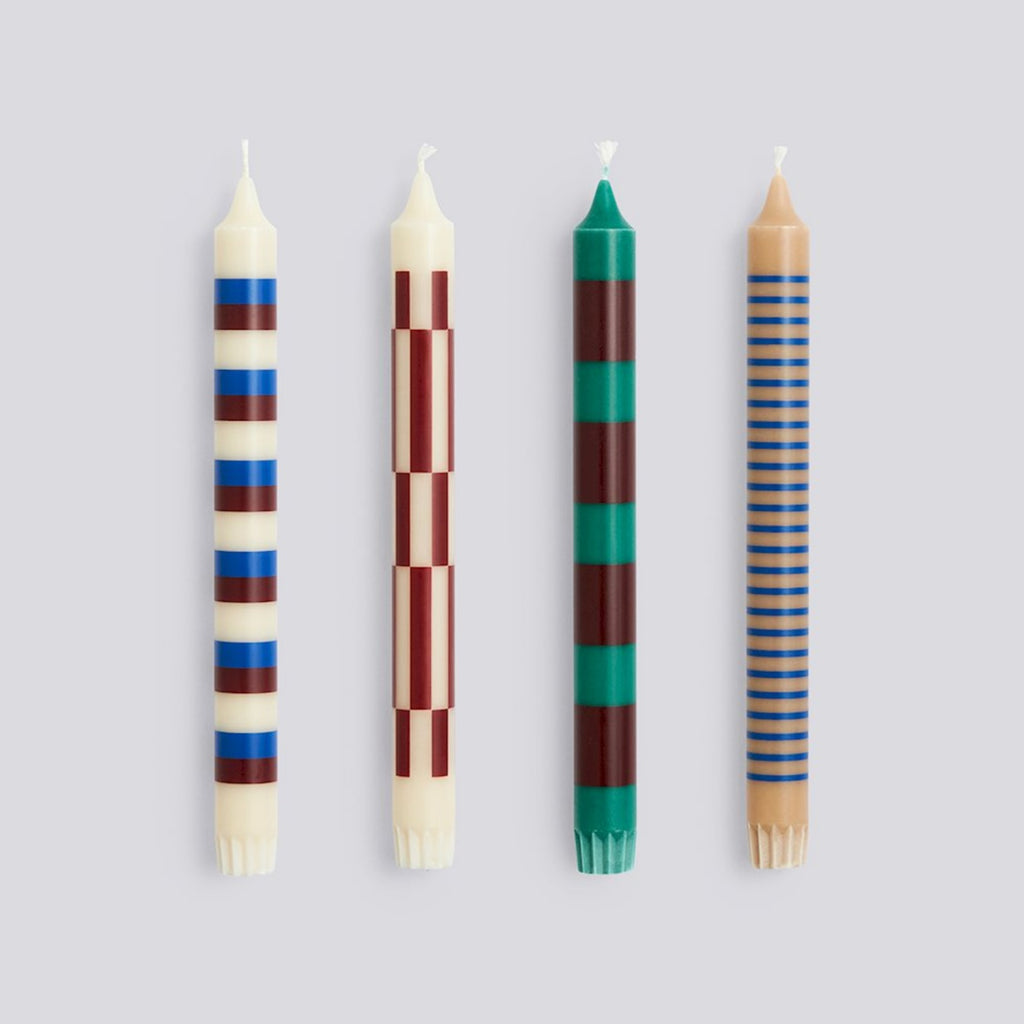 Pattern Candle Set of 4
by HAY
Comprising an assortment of patterned designs in different colours, widths, and directions, the Pattern Candle brings a distinct and contemporary slant to the classic candle.
The candles are Nordic Swan Ecolabel certified and have a burning time of approximately 9 hours.
Pattern Candles come in sets of four and are presented in an attractive box with different pattern mixes to choose from.
24cm H x 2cm W x 2cm L