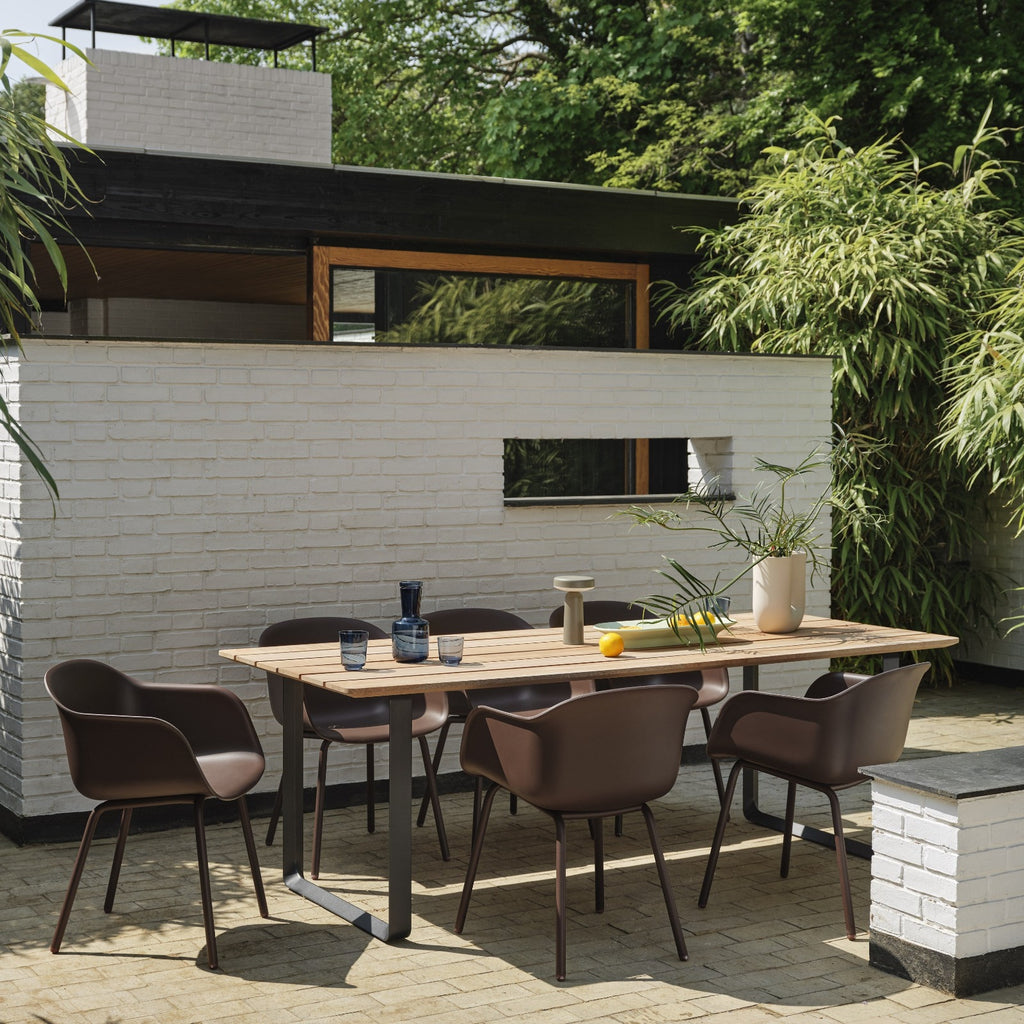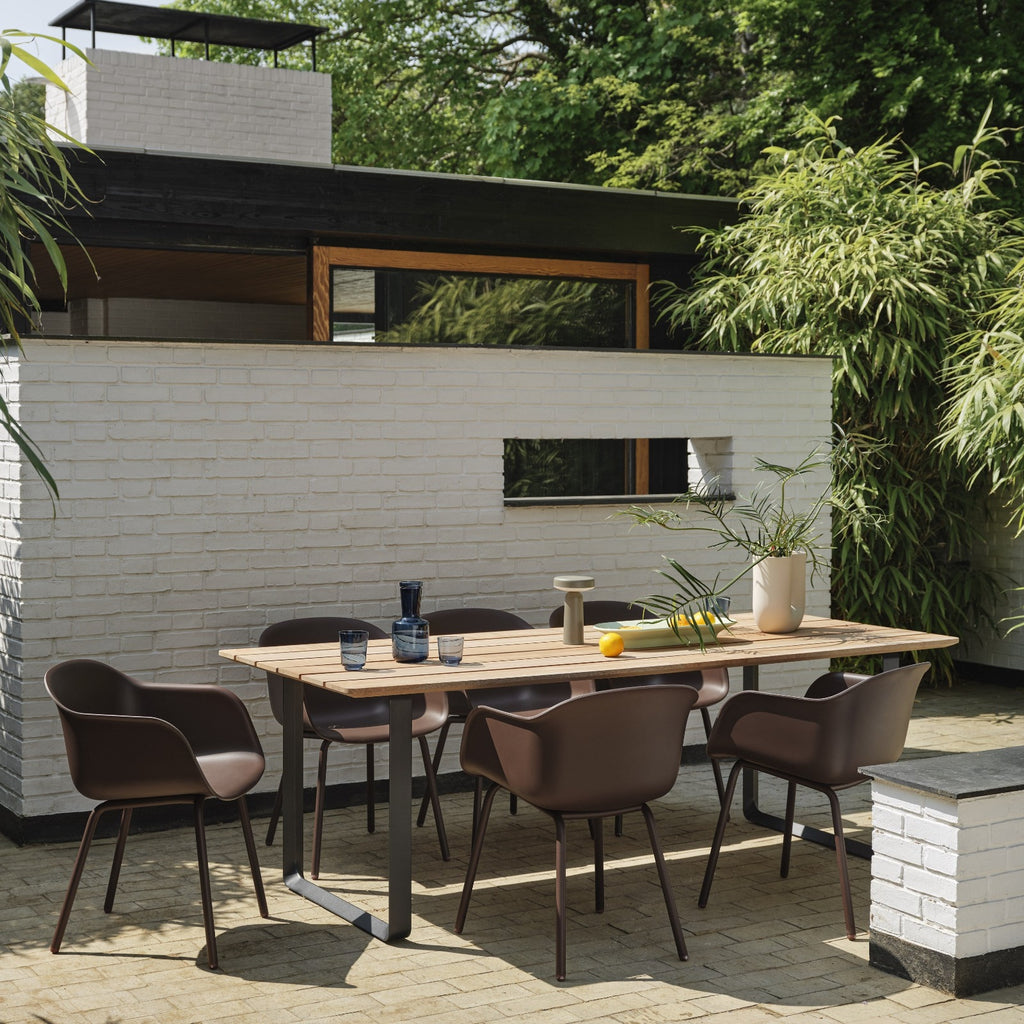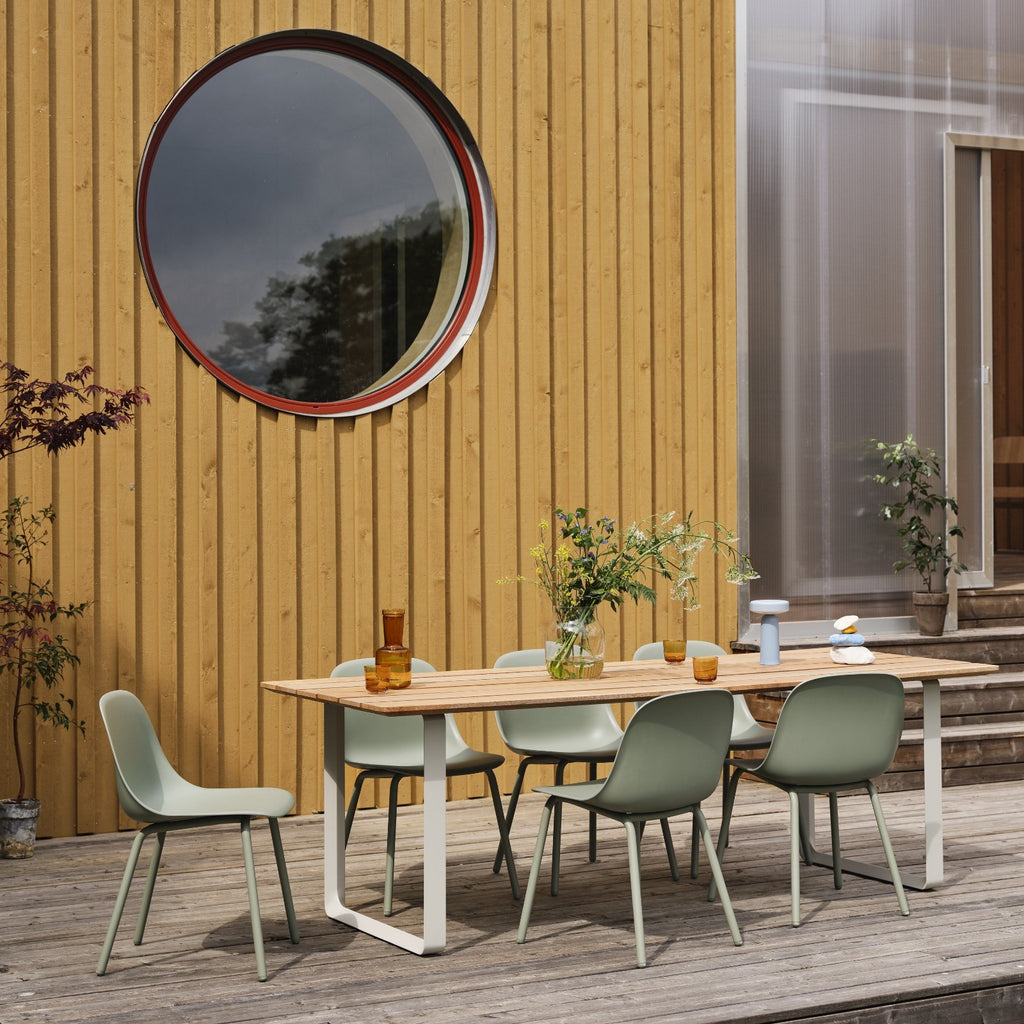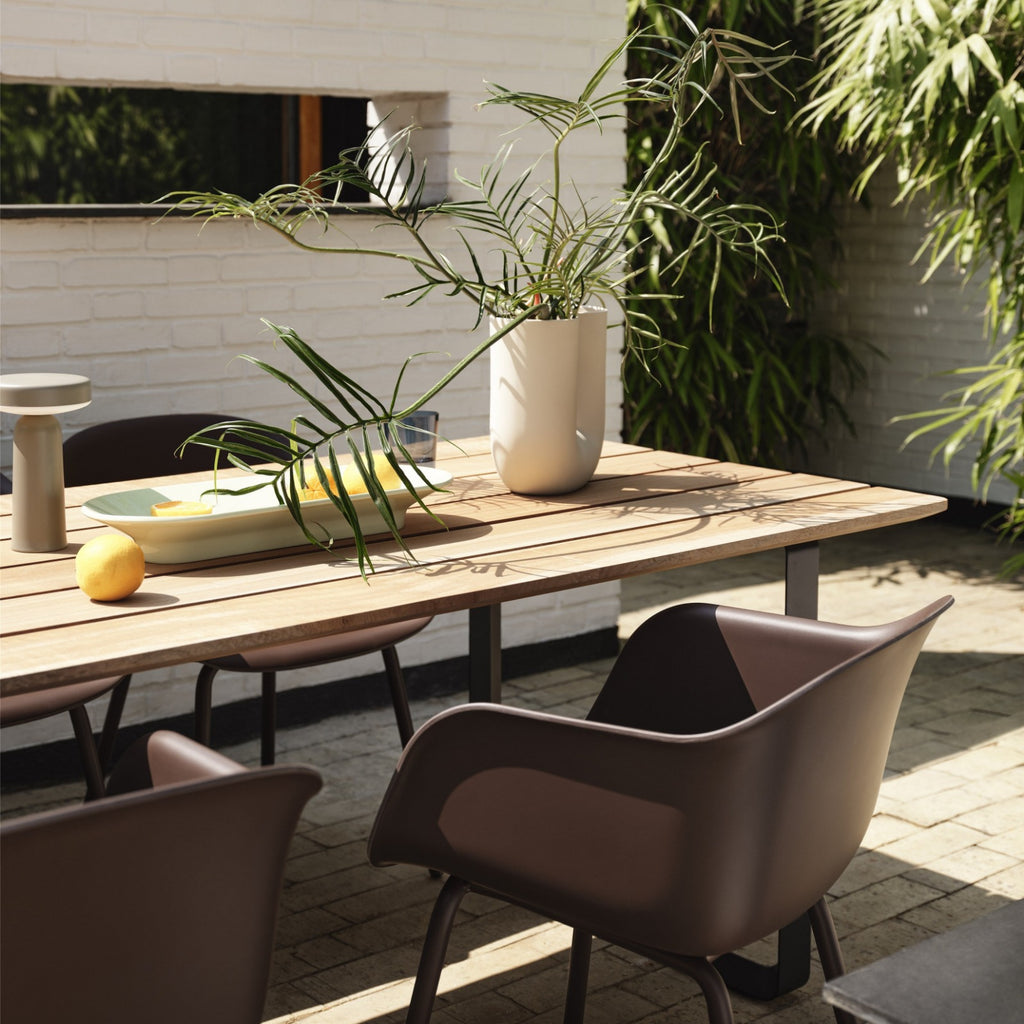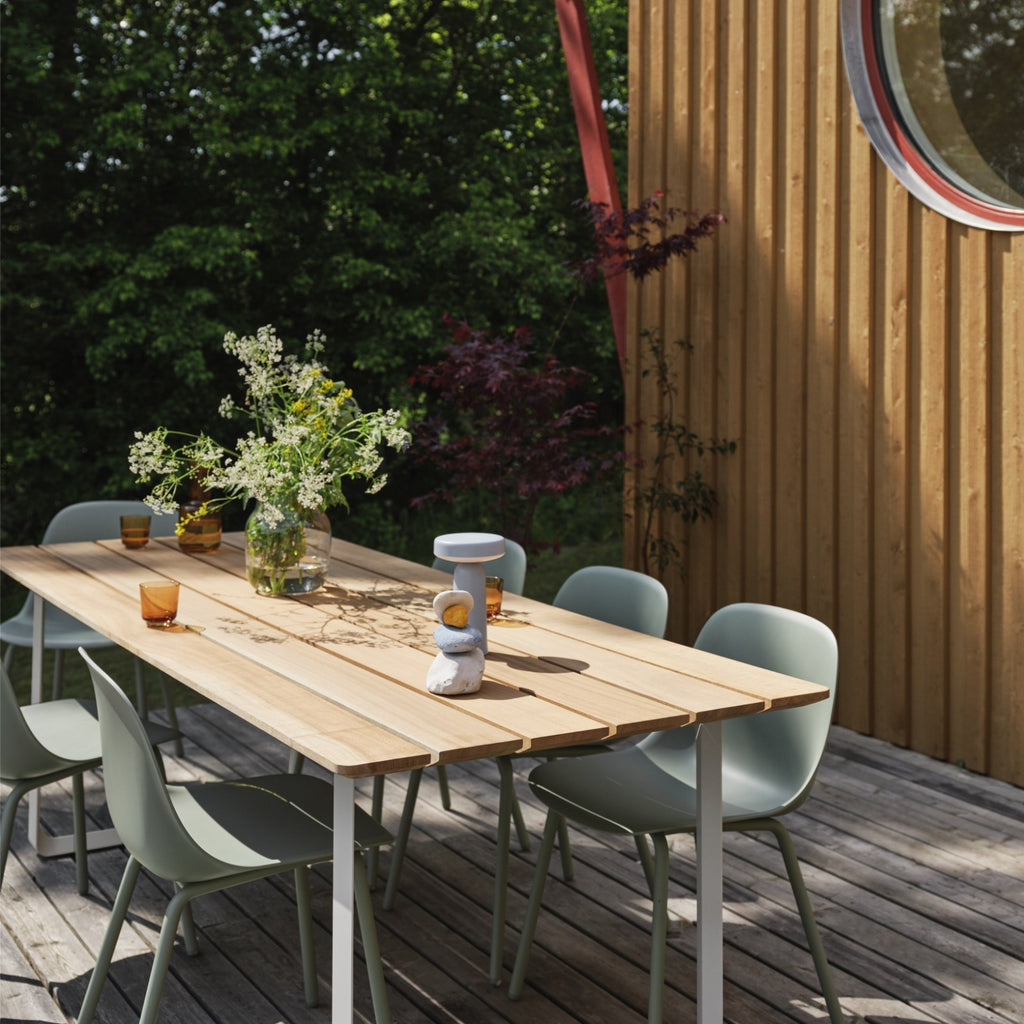 70/70 Outdoor Table
by Muuto
The 70/70 Outdoor Table is a beautiful understated slatted wooden table with. a powder coated metal frame. It is the newest member of the beautiful 70/70 Table family by Muuto.
Made from FSC certified Sapele Mahogany, a durable hardwood resistant to the wear and tear of being outdoors.
Technical Information
With time, the mahogany wood will lose some of its reddish glow, giving way to a grey-tone patina. Treat with wood oil to enhance some of natural red of the wood225cm L x 90cm D x 74cm H​
Delivery Lead Time:
Approx 2-3 weeks
Refund Policy
This product is ordered in from the manufacturer for you so is deemed a "custom order product". It is non returnable unless faulty on delivery. The lead time stated is an estimate and can be affected by production and transit variables.