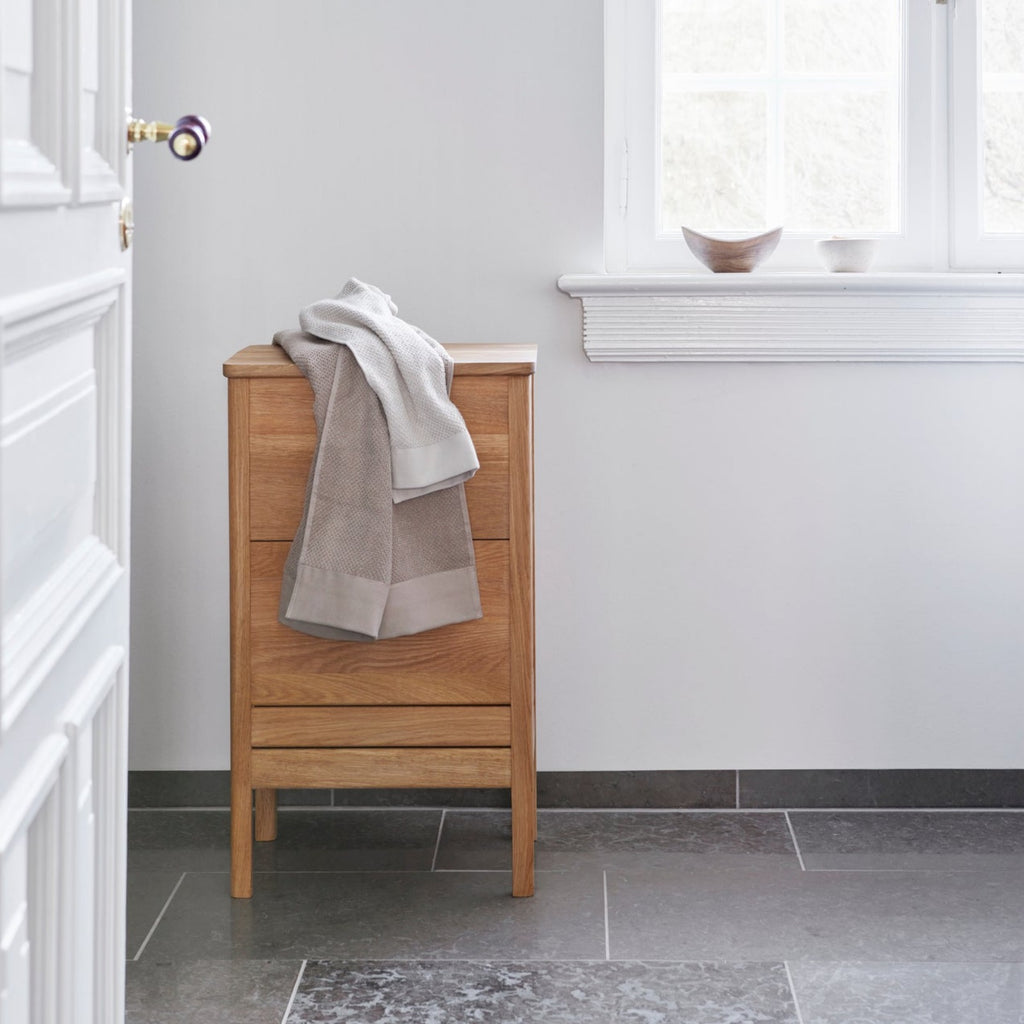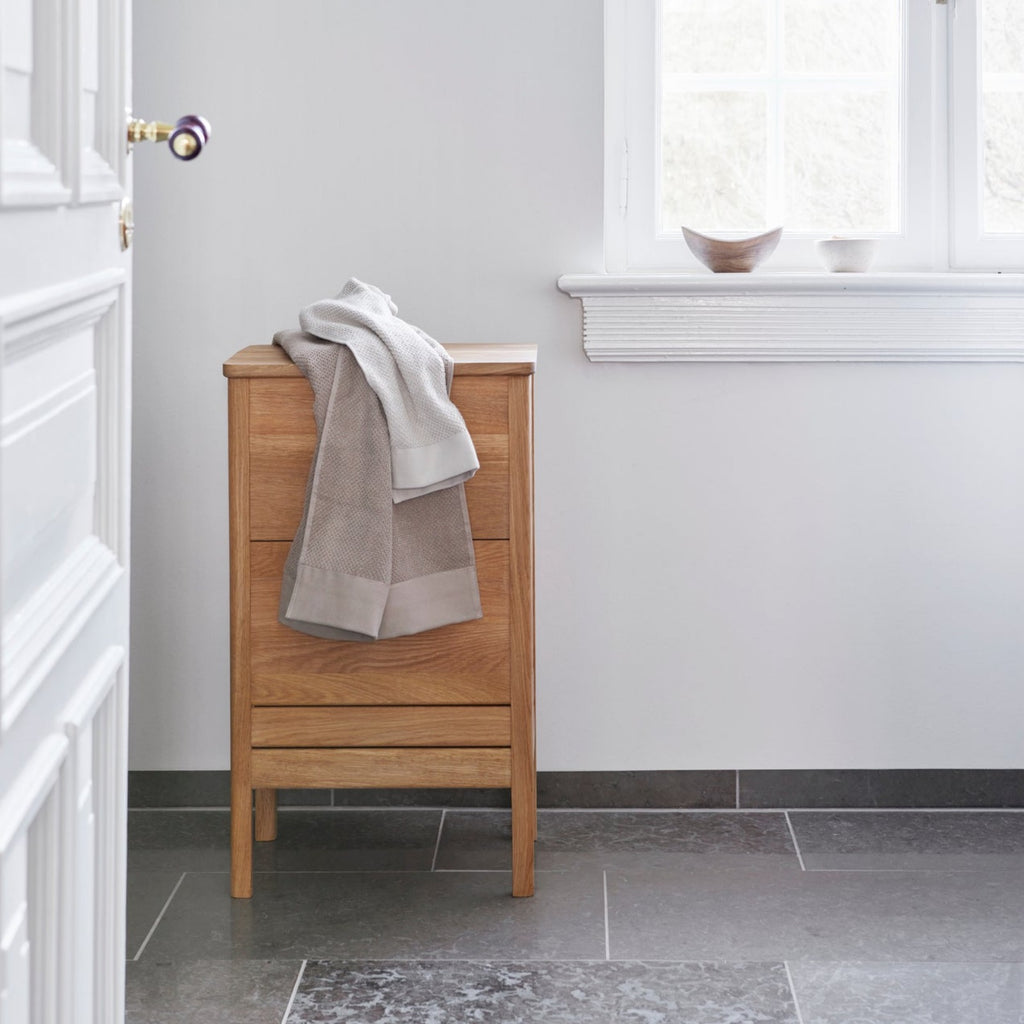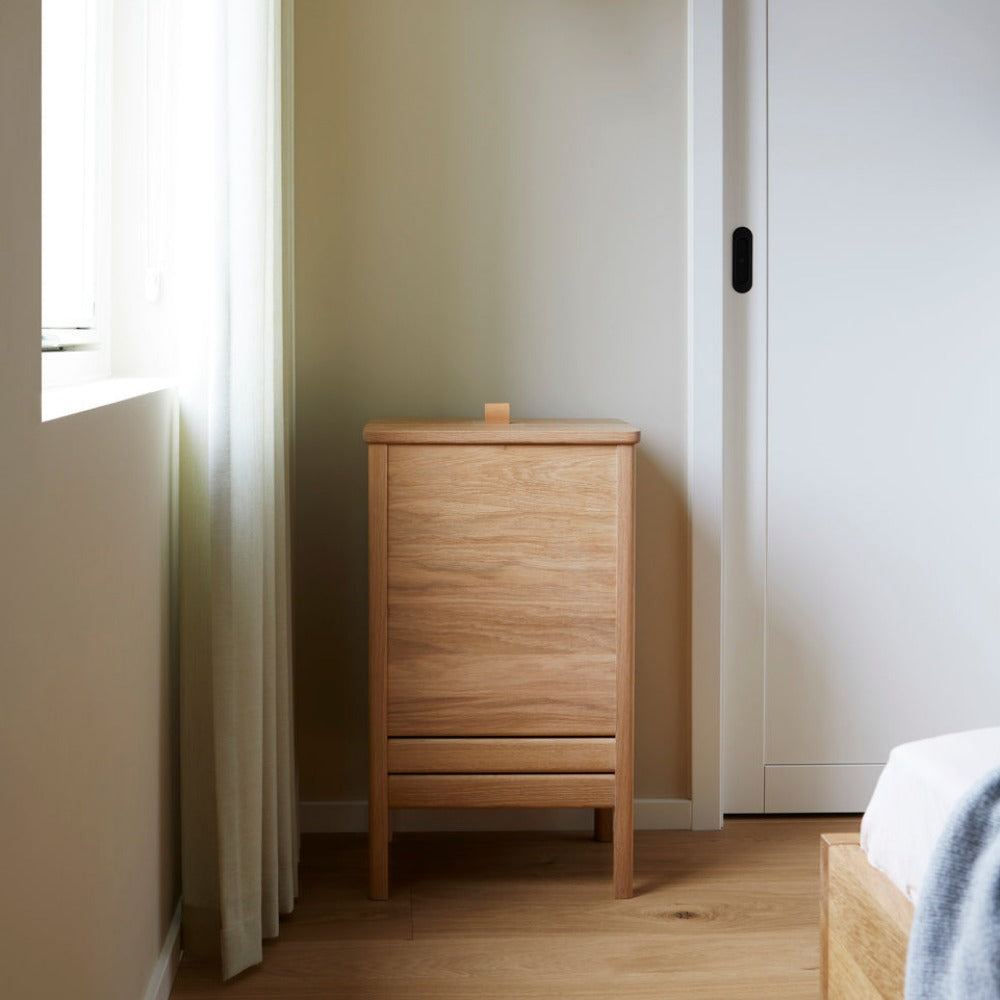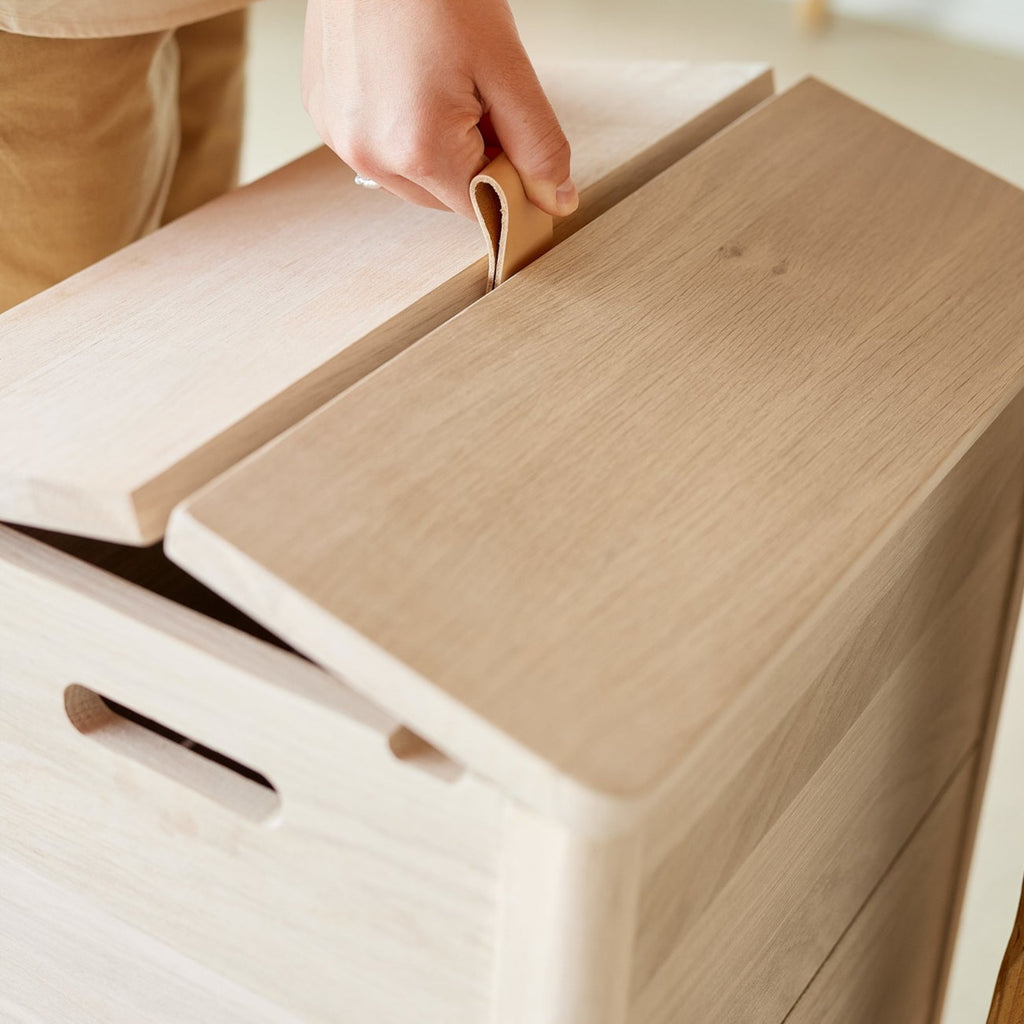 A Line Laundry Box
by Form & Refine
This laundry box is a rediscovered classic made of solid, highly durable, oak. It is a very practical container with a large amount of storage space.
The lid is lifted by a small leather handle on the top and the handles on each side make it possible to move the box around easily while in use.
Designed by Herman Studio for Form & Refine
Technical Information
Dimensions: L: 43 cm, H: 73 cm, D: 32,5 cm Net weight: 12,4 kg
Delivery Lead Time:
Approx 2-3 weeks
Refund Policy
This product is ordered in from the manufacturer for you so is deemed a "custom order product". It is non returnable unless faulty on delivery. The lead time stated is an estimate and can be affected by production and transit variables.