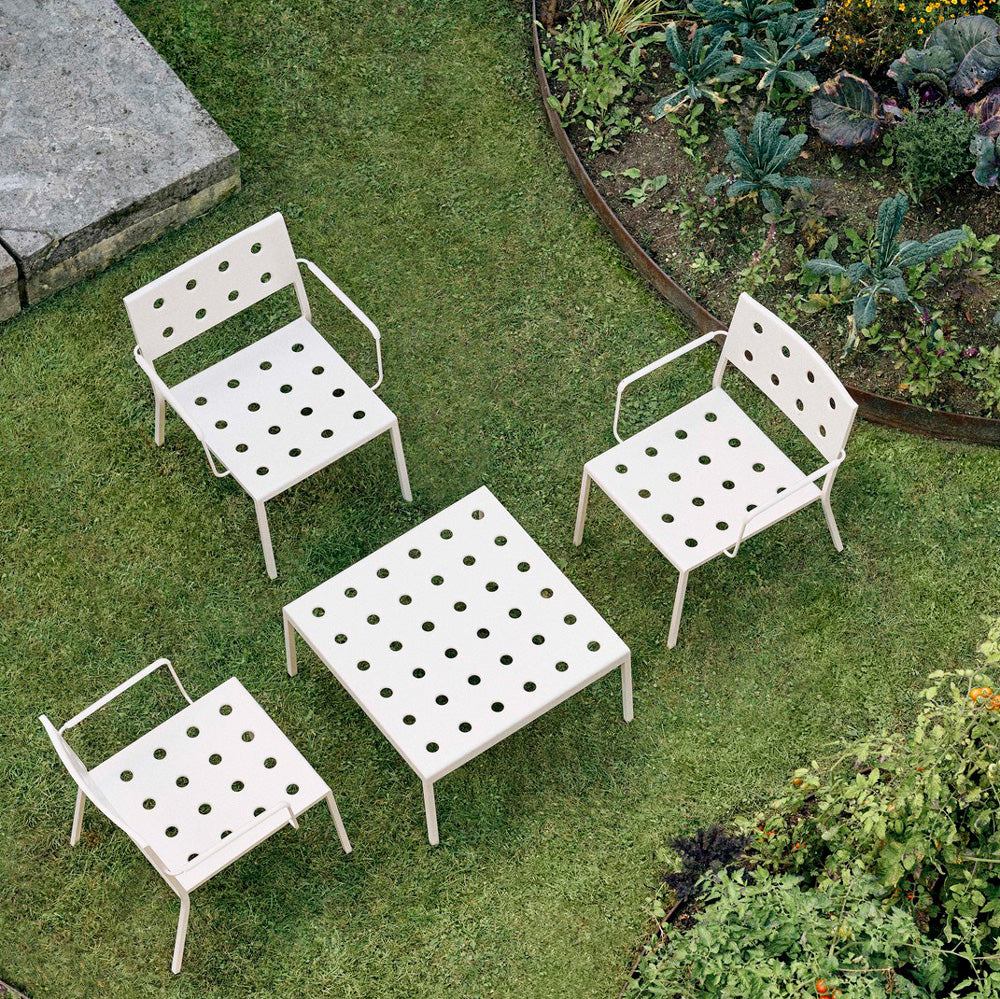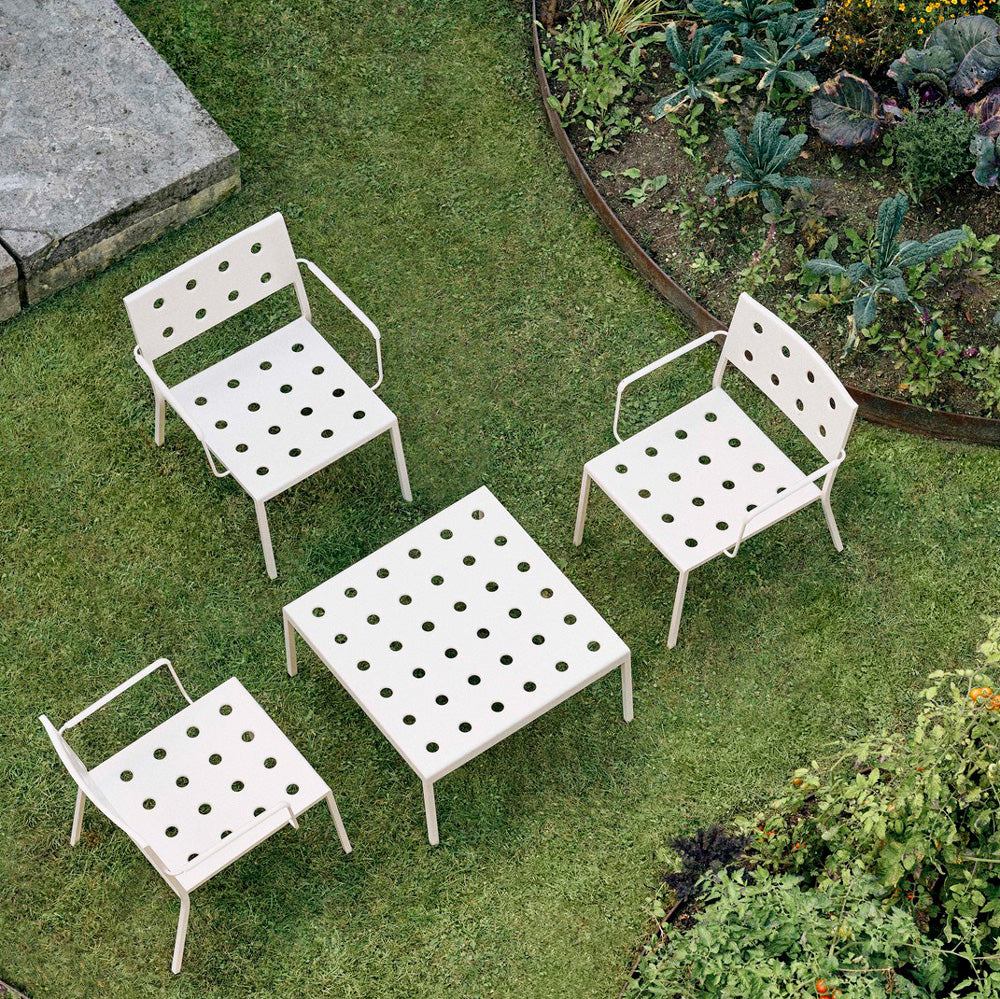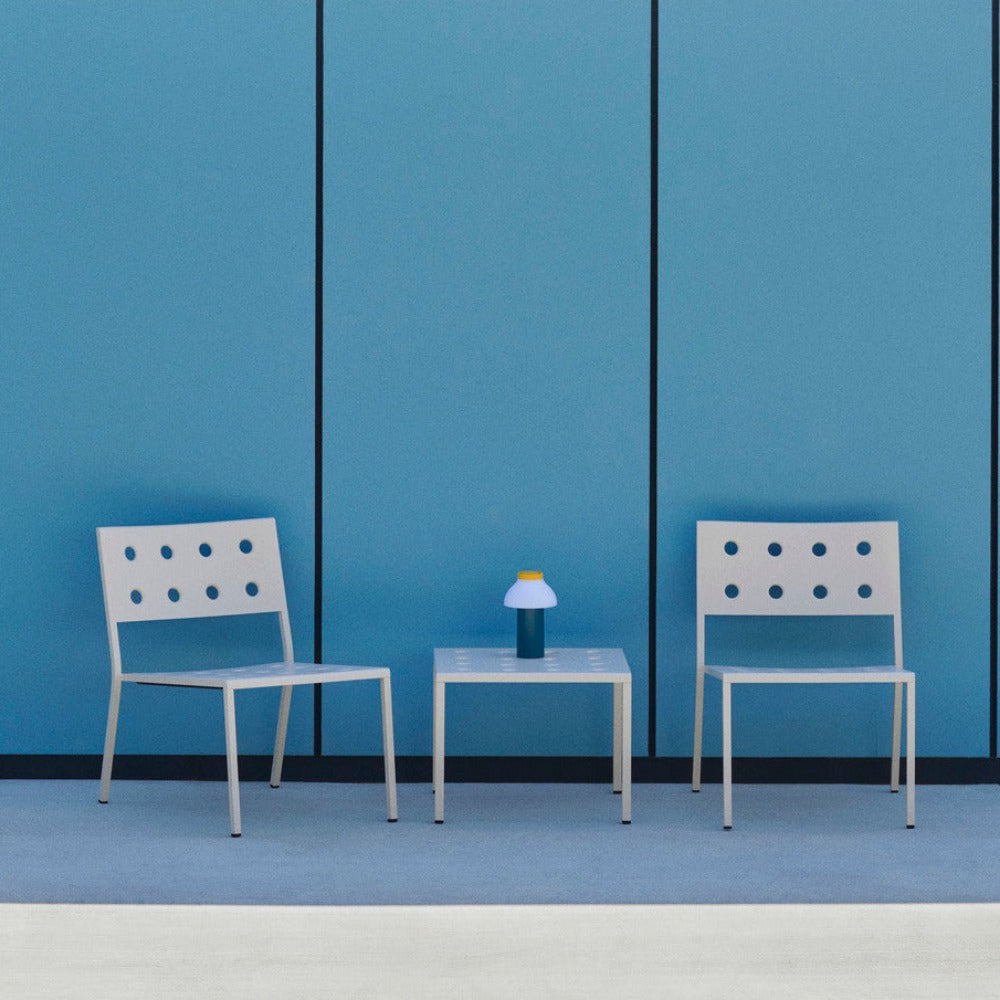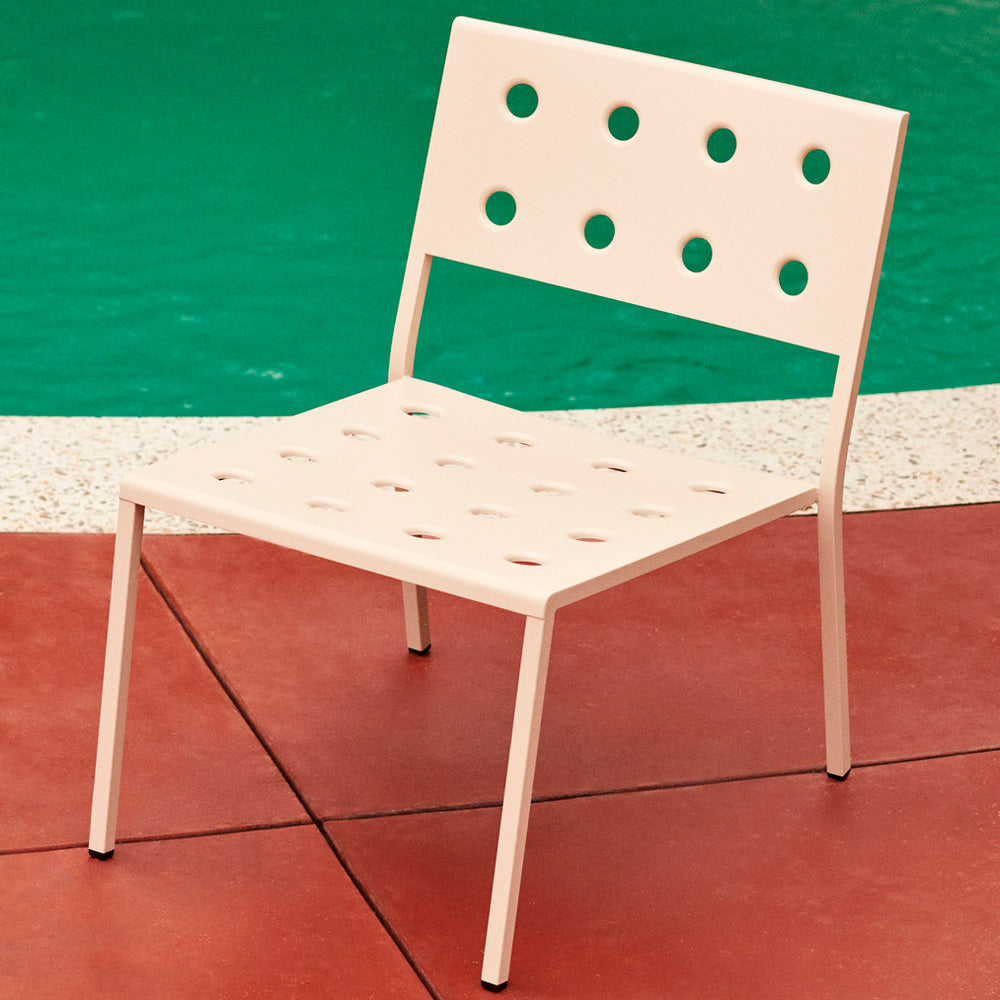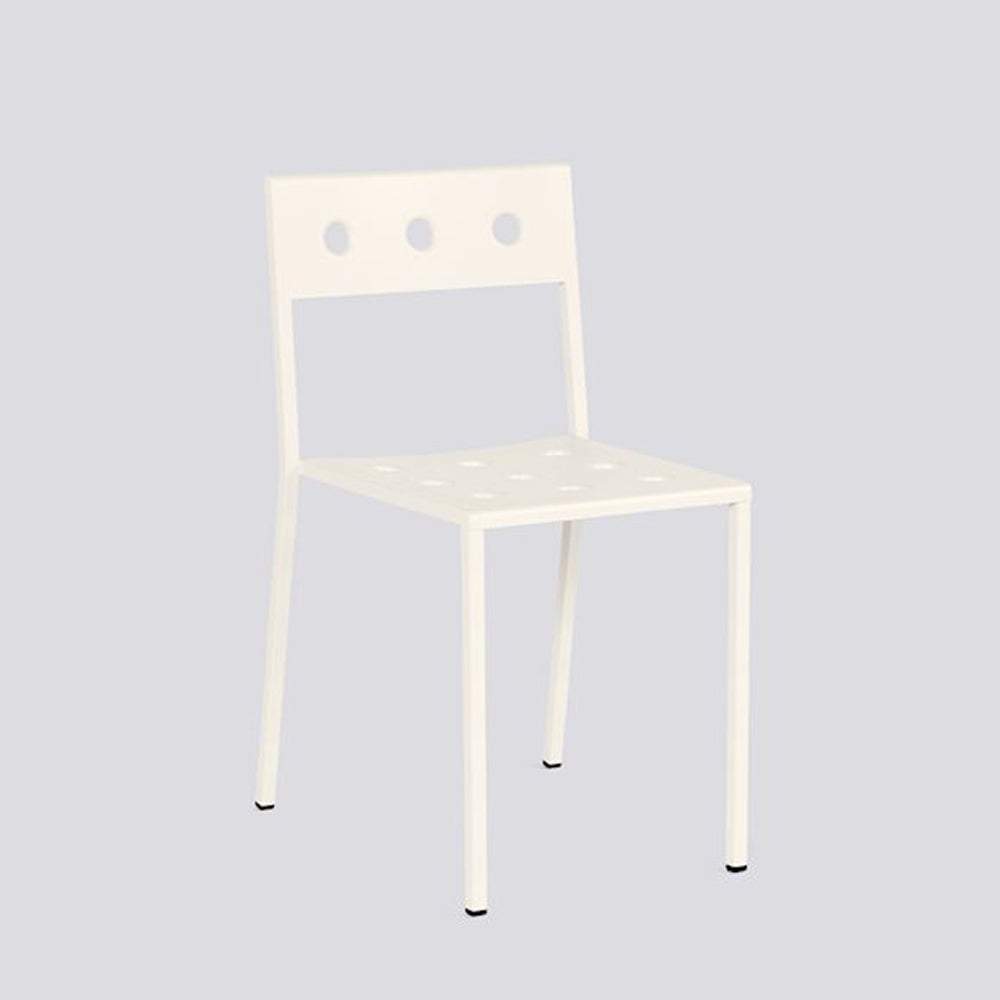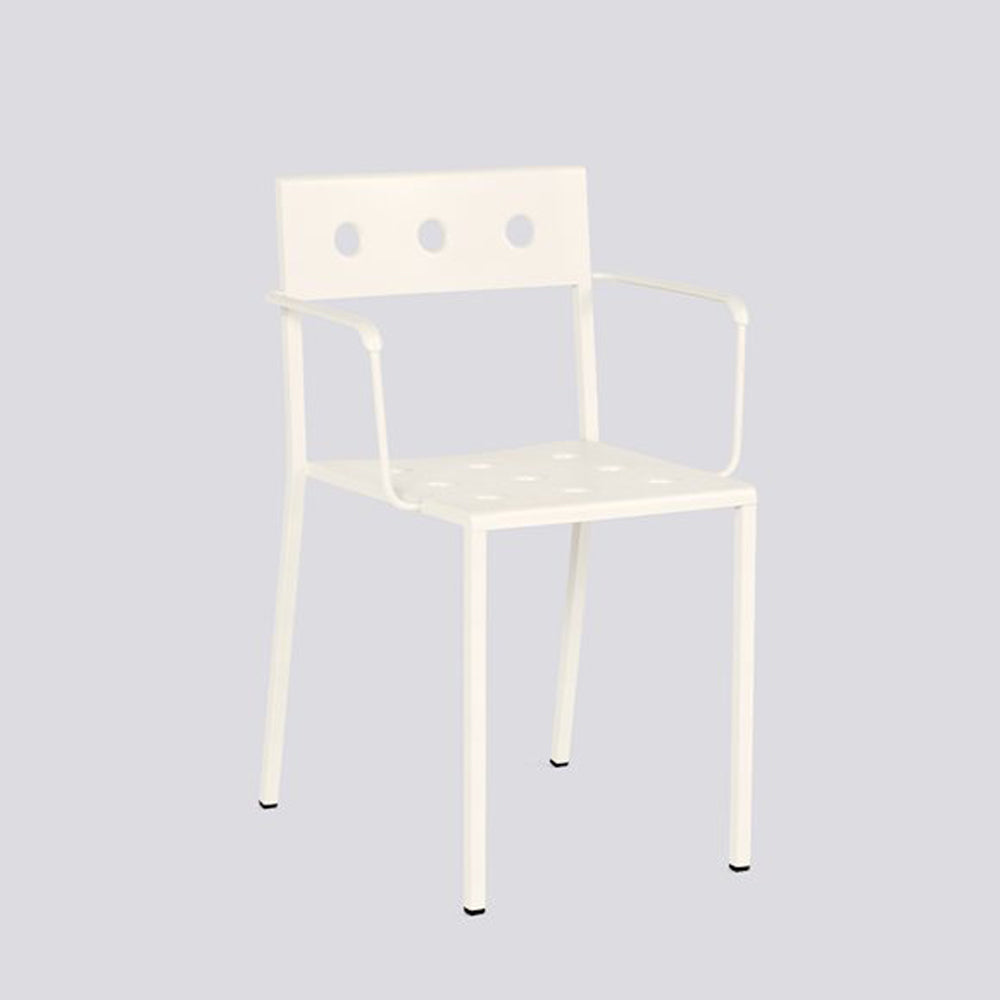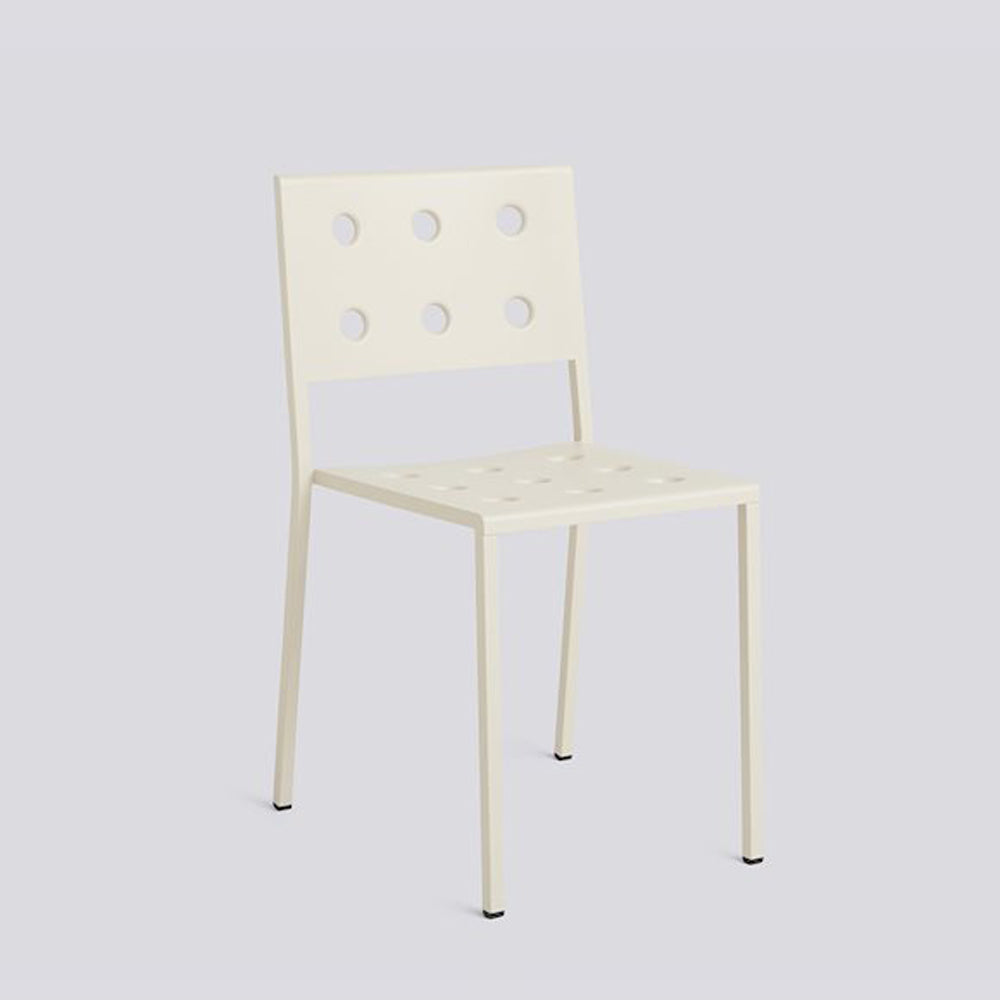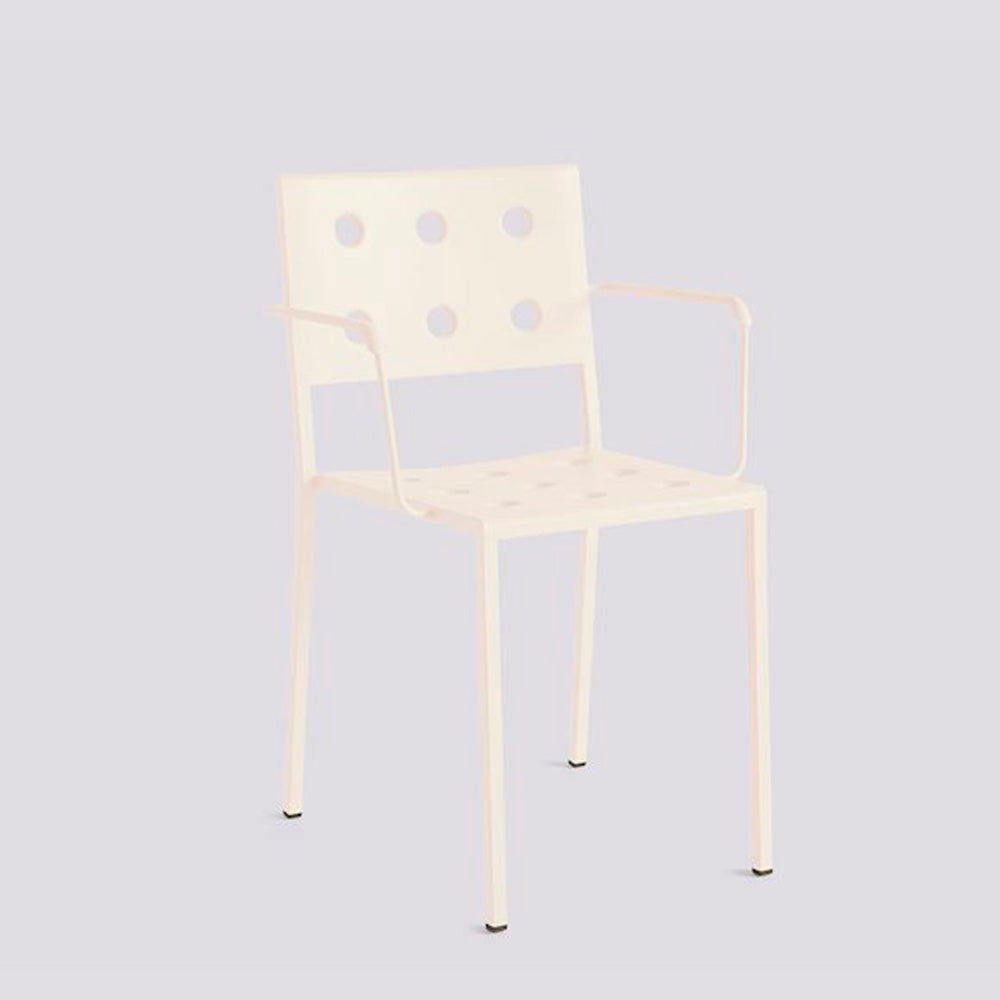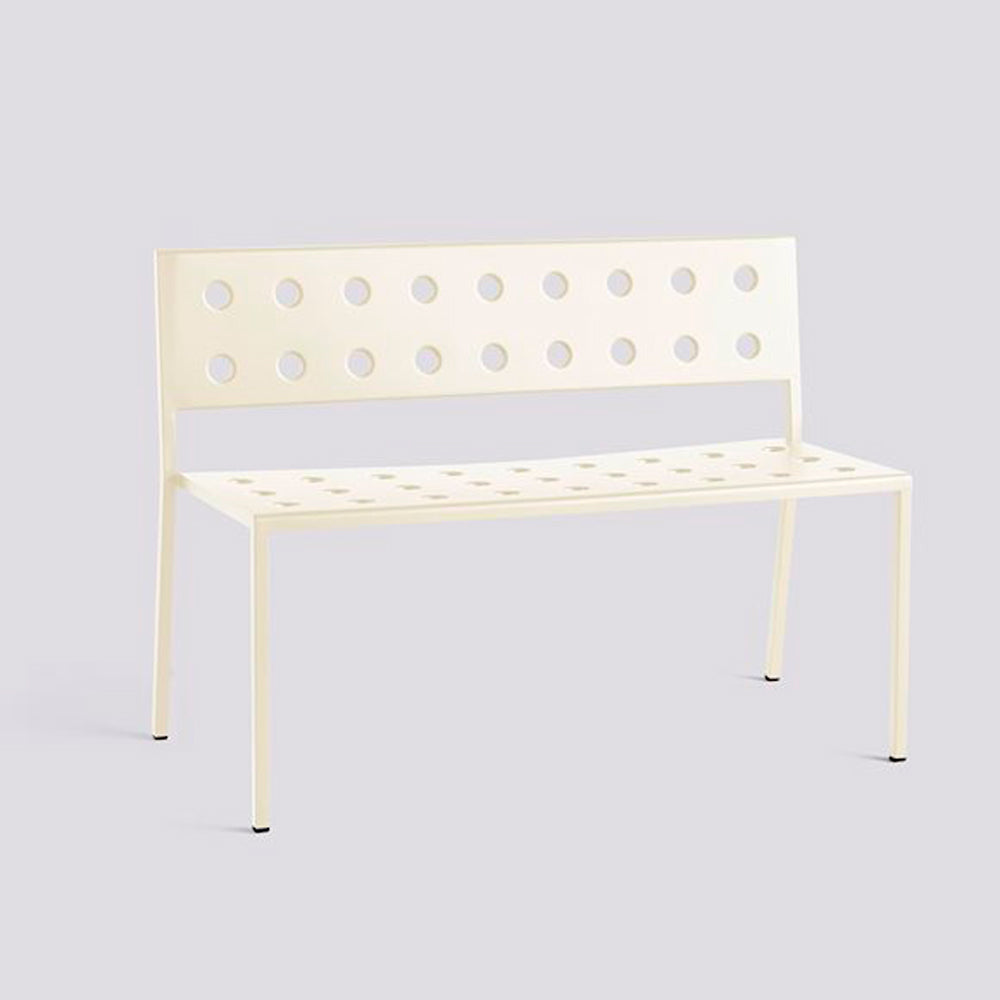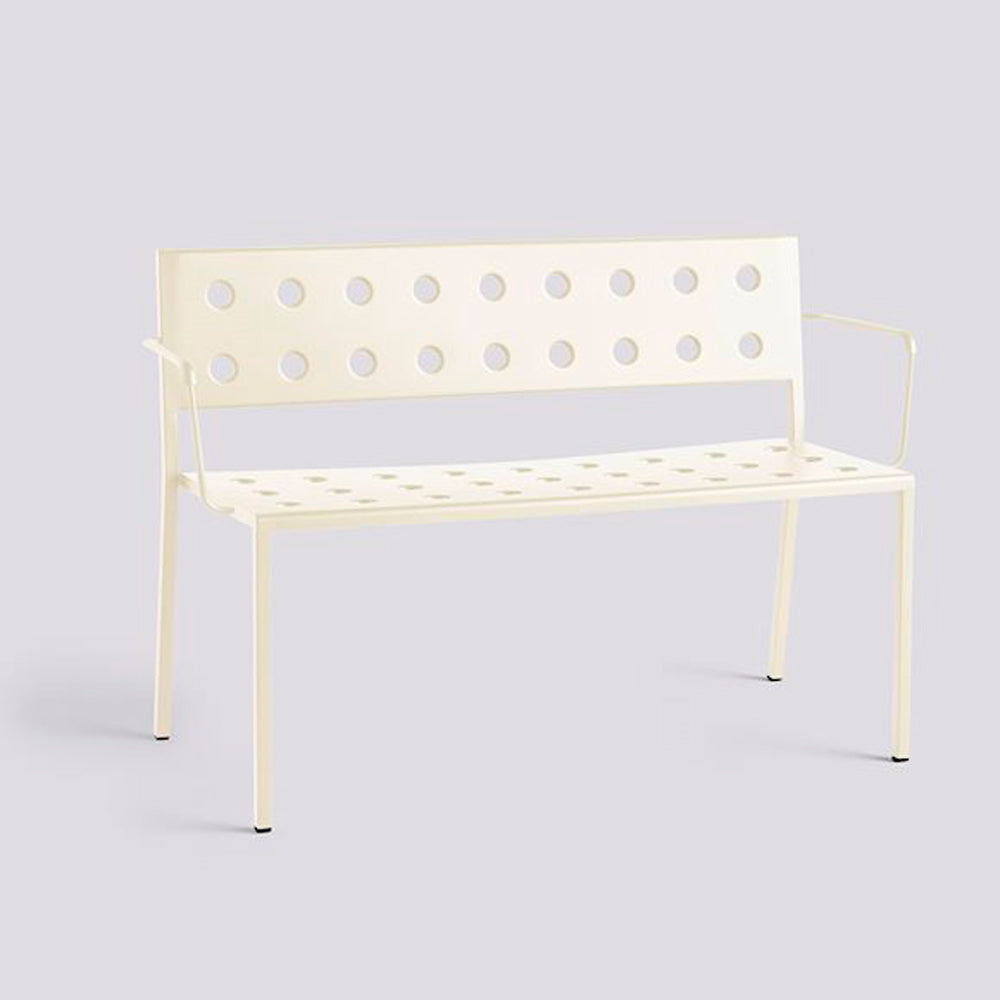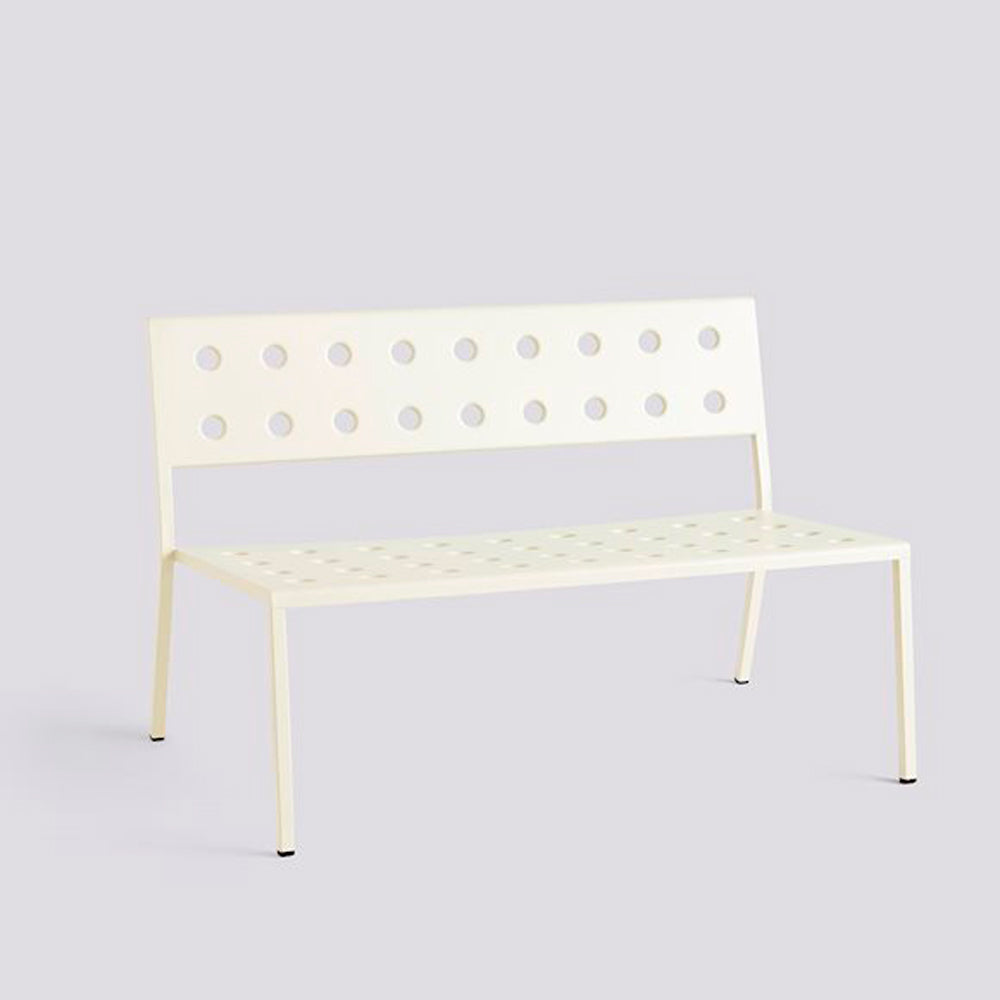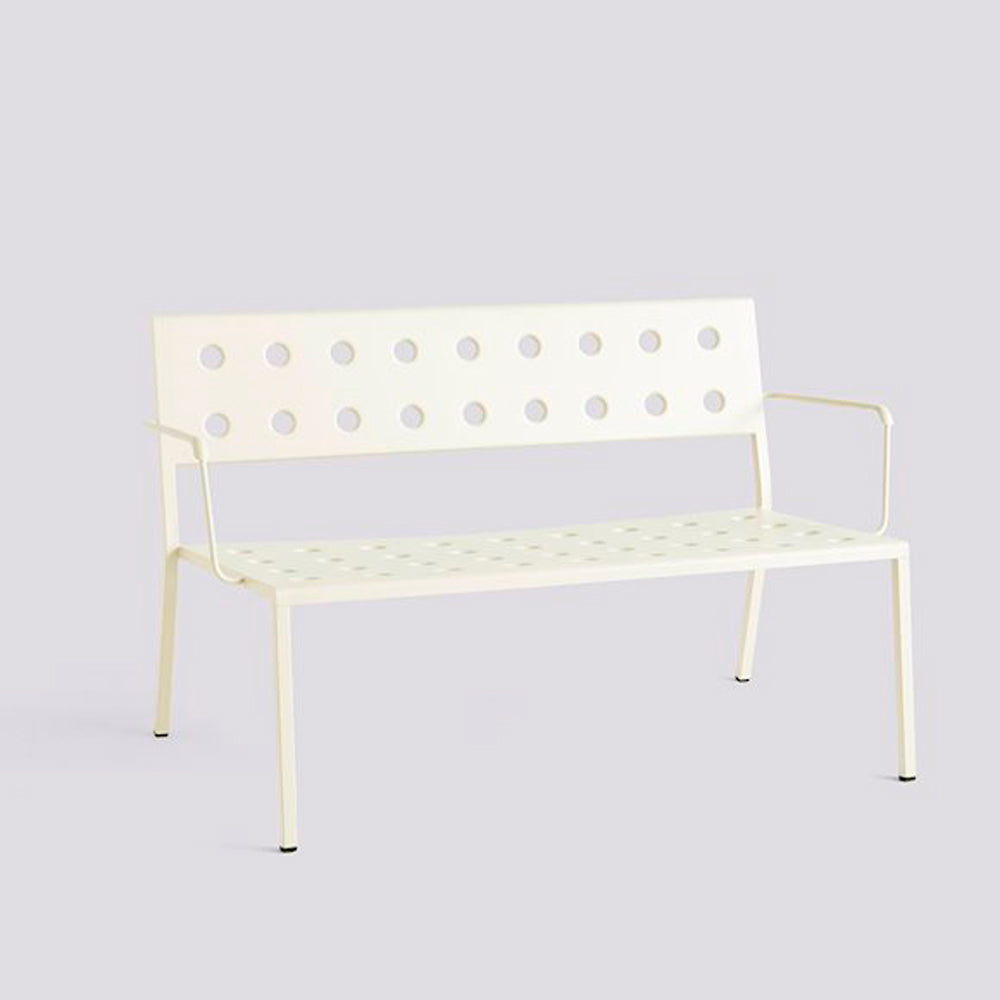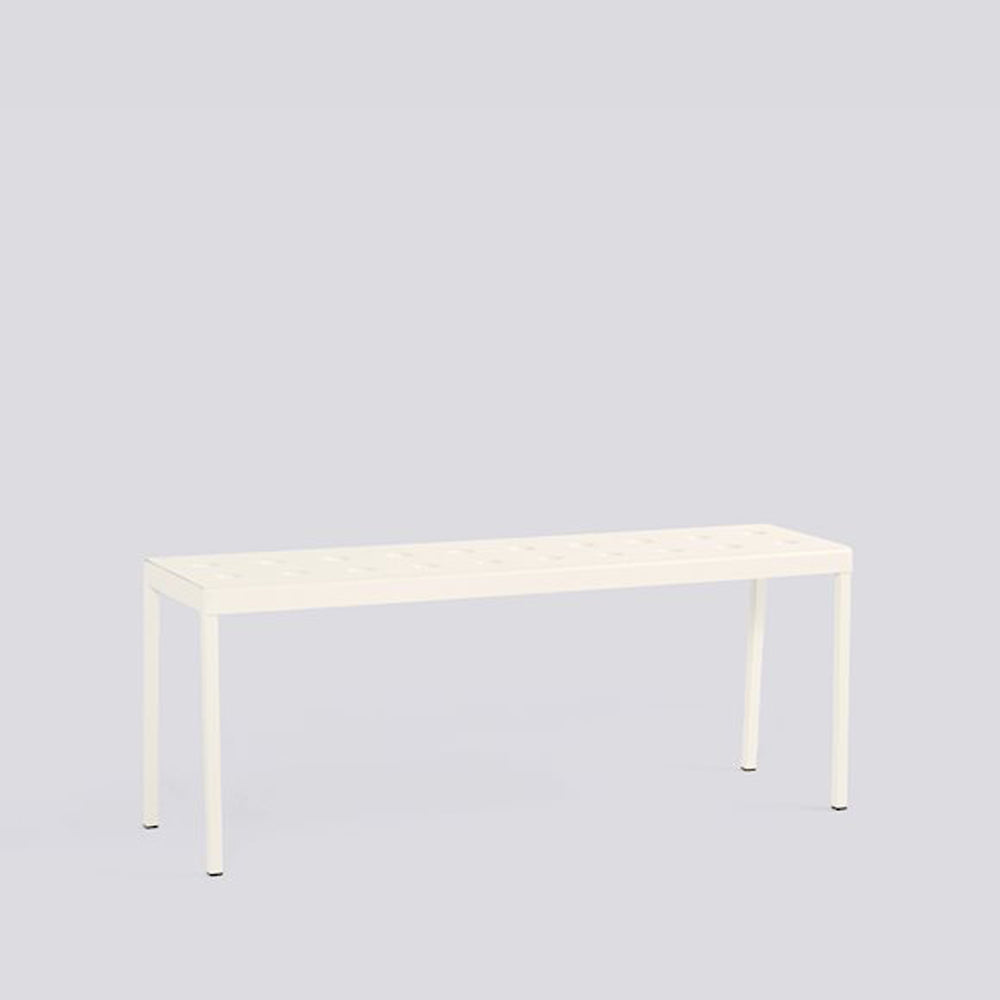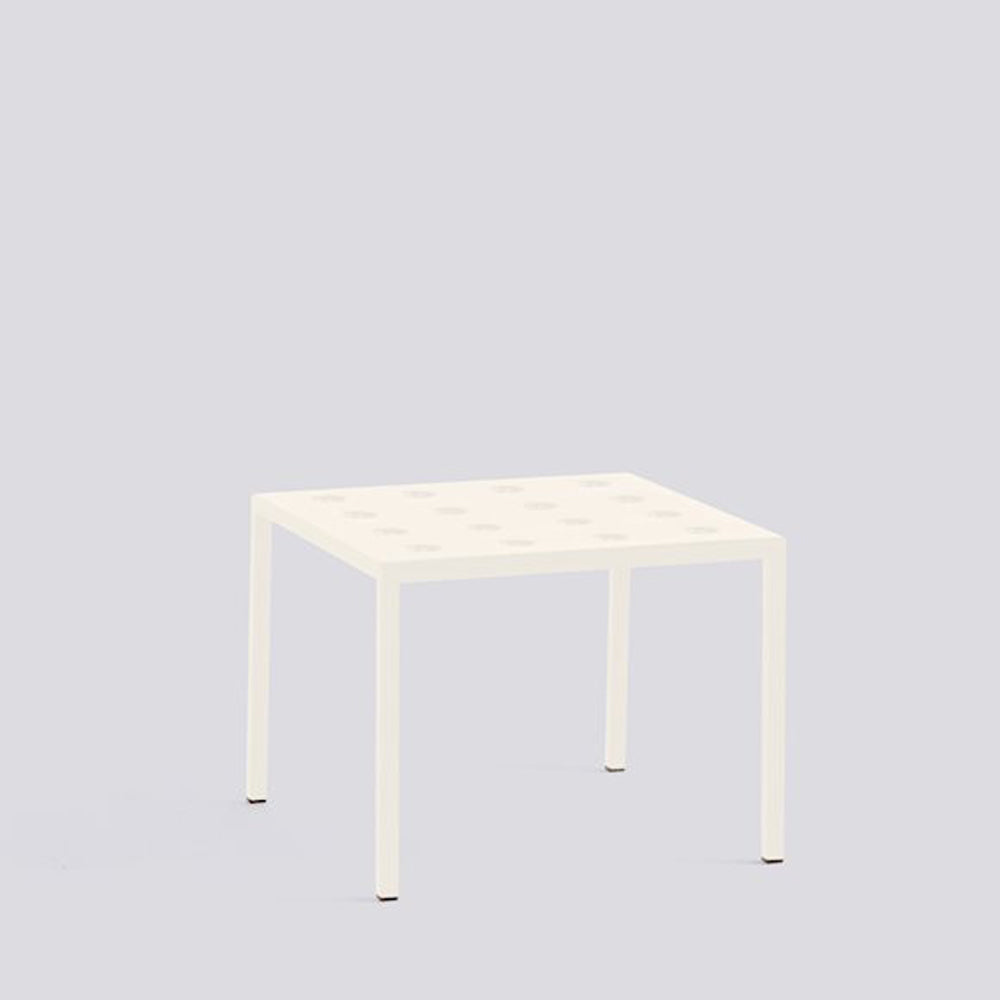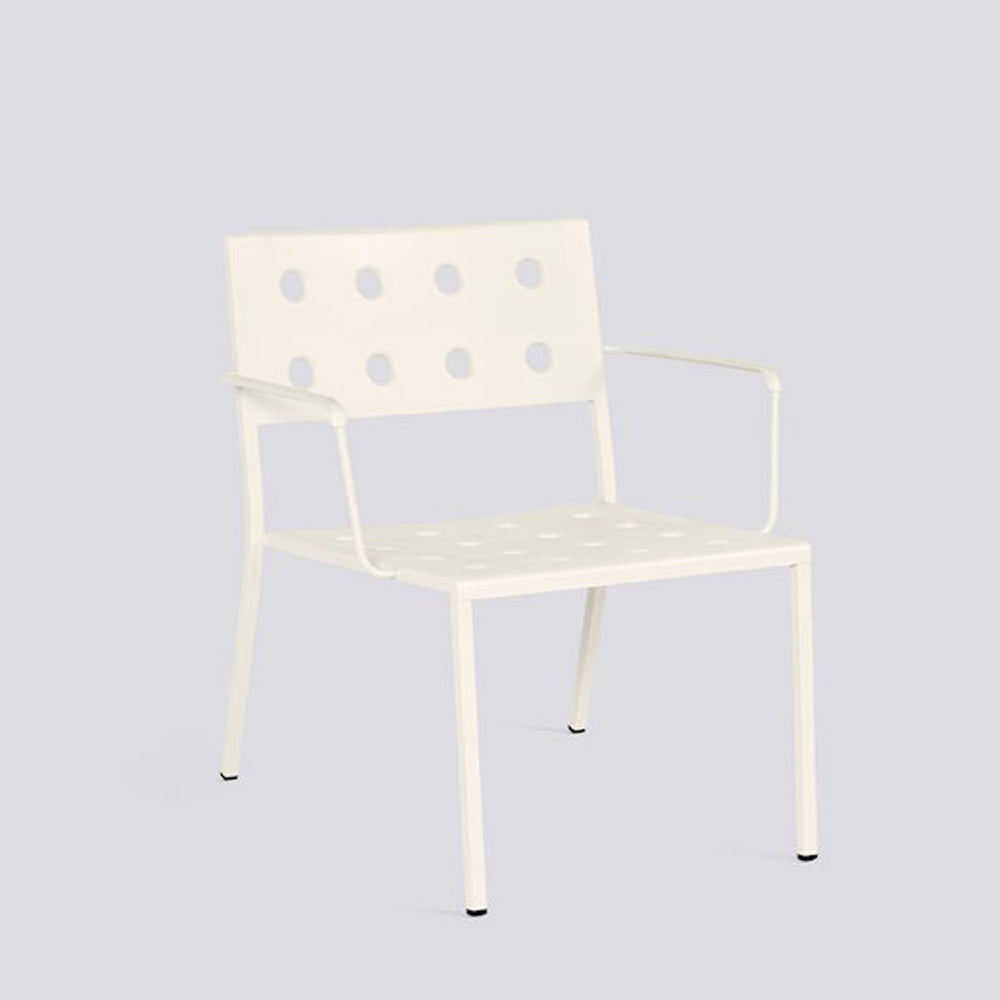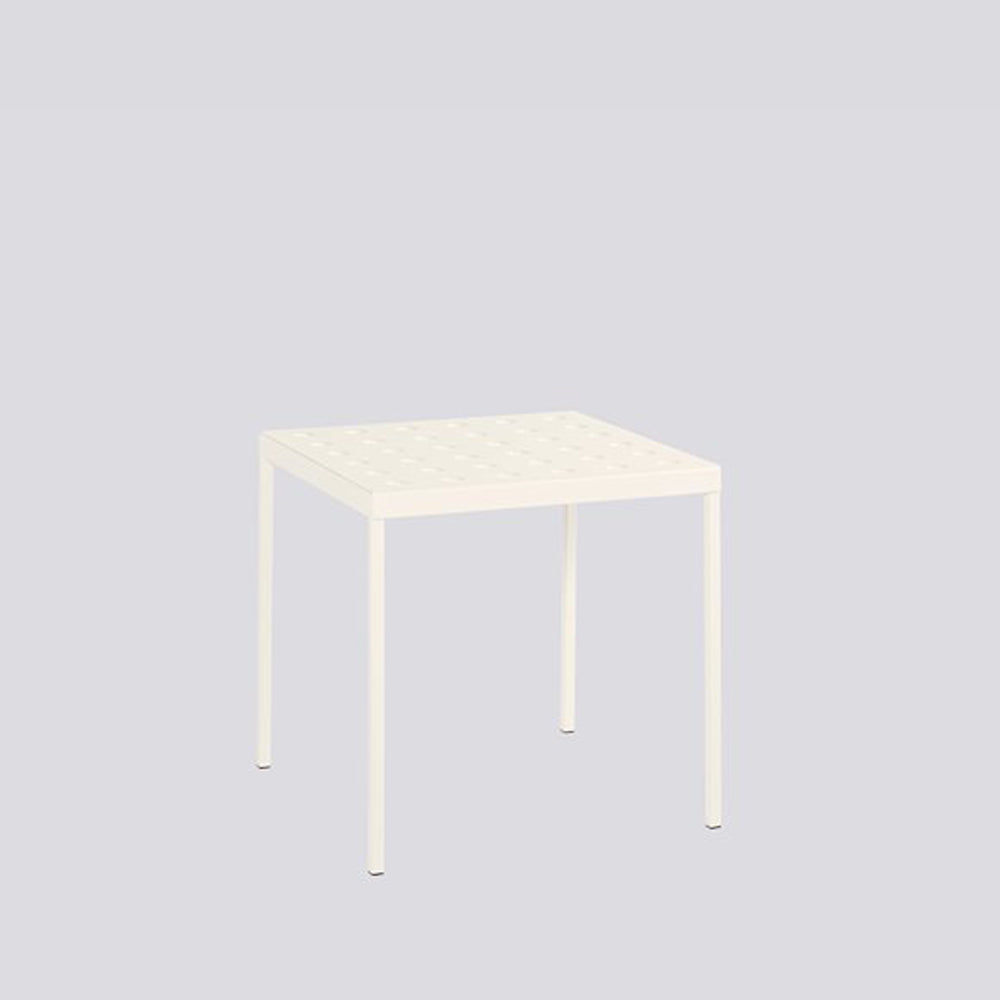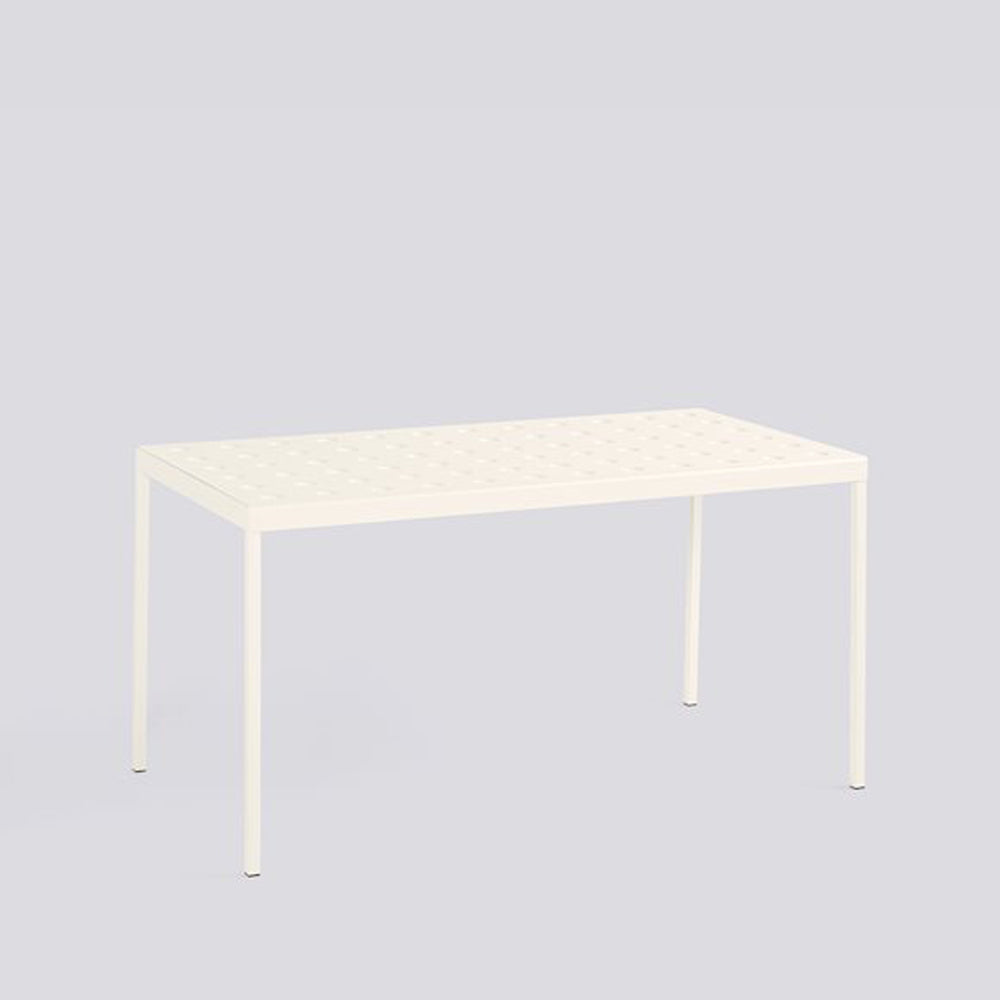 Balcony Outdoor Furniture Chalk Beige
by HAY
Designed for HAY by Ronan and Erwan Bouroullec, the Balcony Outdoor Furniture collection is elegant and functional.
The square design is softened by the rounded backs on the chairs, with the multiple holes in the seat and back strengthening the construction, as well as creating a distinct graphic design.. not to mention handy drainage holes for rain water.
The chairs are stackable so great for smaller outdoor spaces. 
Technical Information
Chair: 44.5cm W x 51.5cm D x 79cm H Armchair: 51.5cm W x 51.5cm D x 79cm H Dining Chair: 44.5cm W x 52cm D x 81cm H Dining Armchair: 51.5cm W x 52cm W x 81cm H Dining Bench: 114cm W x 52cm D x 79cm H Dining Bench (with arms): 121cm W x 52cm D x 79cm H Lounge Bench: 113.5cm W x 69cm D x 72cm H Lounge Bench (with arms): 121.5cm W x 69cm D x 72cm H Lounge Chair: 55cm W x 69.5cm D x 72cm H Lounge Armchair: 63cm W x 69.5cm x 72cm H Bench: 119.5cm W x 35cm D x 46cm H Bench: 165.5cm W x 35cm D x 46cm H Low Table: 50cm W x 51.5cm D x 39cm H Table: 75cm W x 76cm D x 74cm H Table: 144cm W x 76cm D x 74cm H Table: 190cm W x 87cm D x 74cm H
Delivery Lead Time:
Approx 2-3 weeks
Refund Policy
This product is ordered in from the manufacturer for you so is deemed a "custom order product". It is non returnable unless faulty on delivery. The lead time stated is an estimate and can be affected by production and transit variables