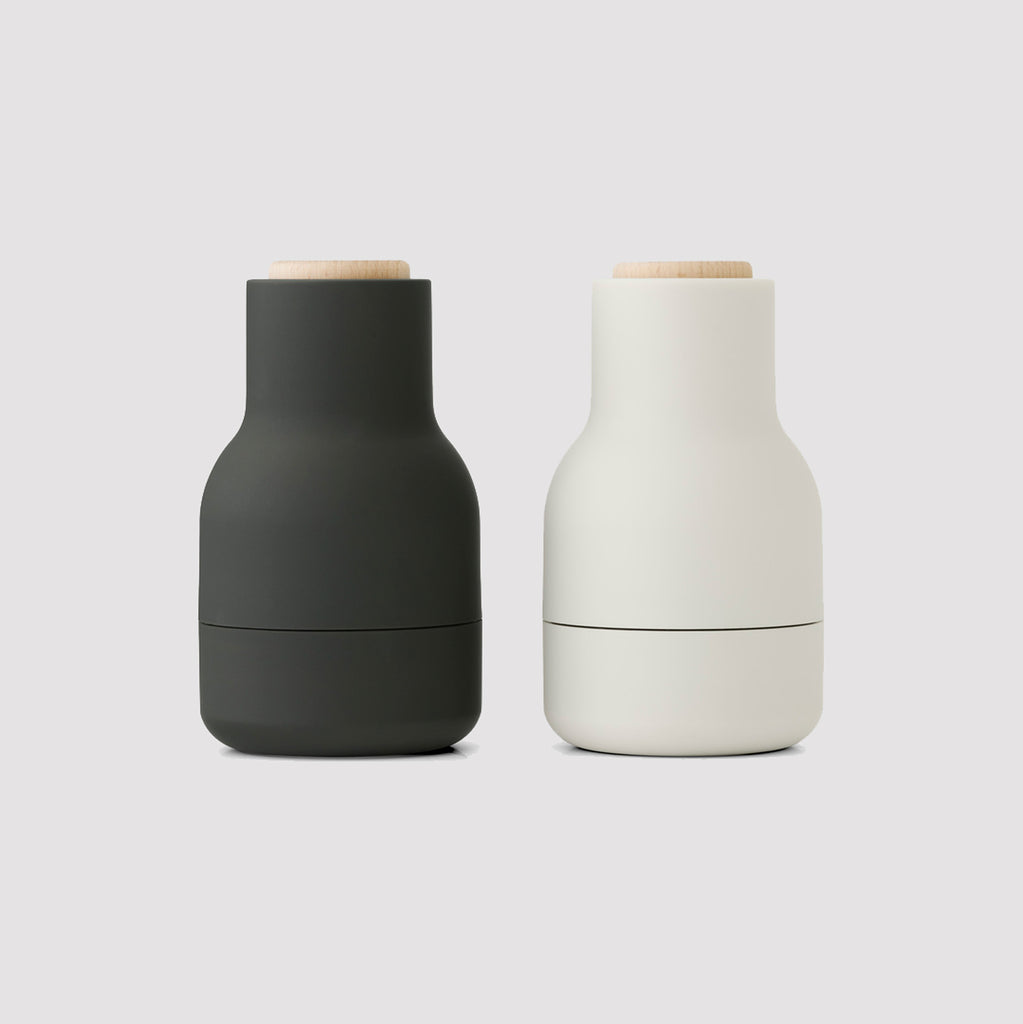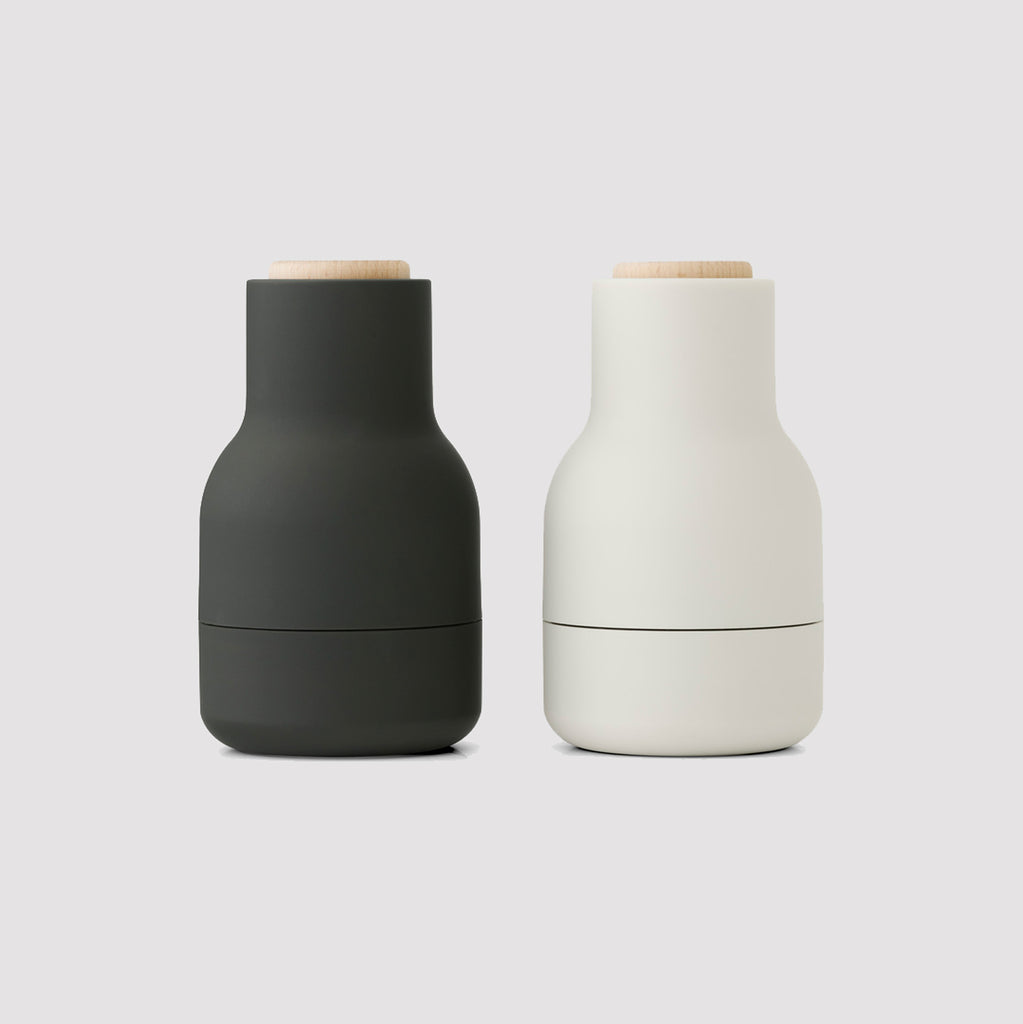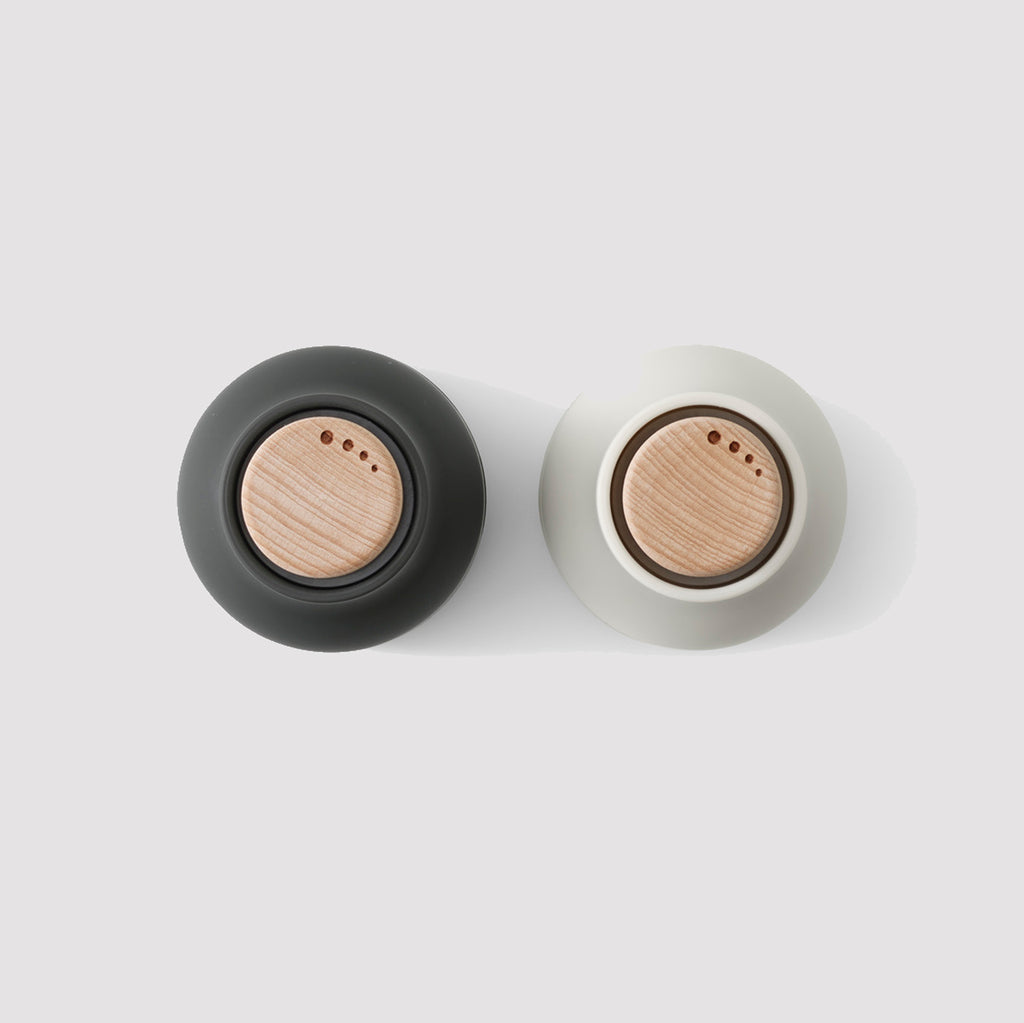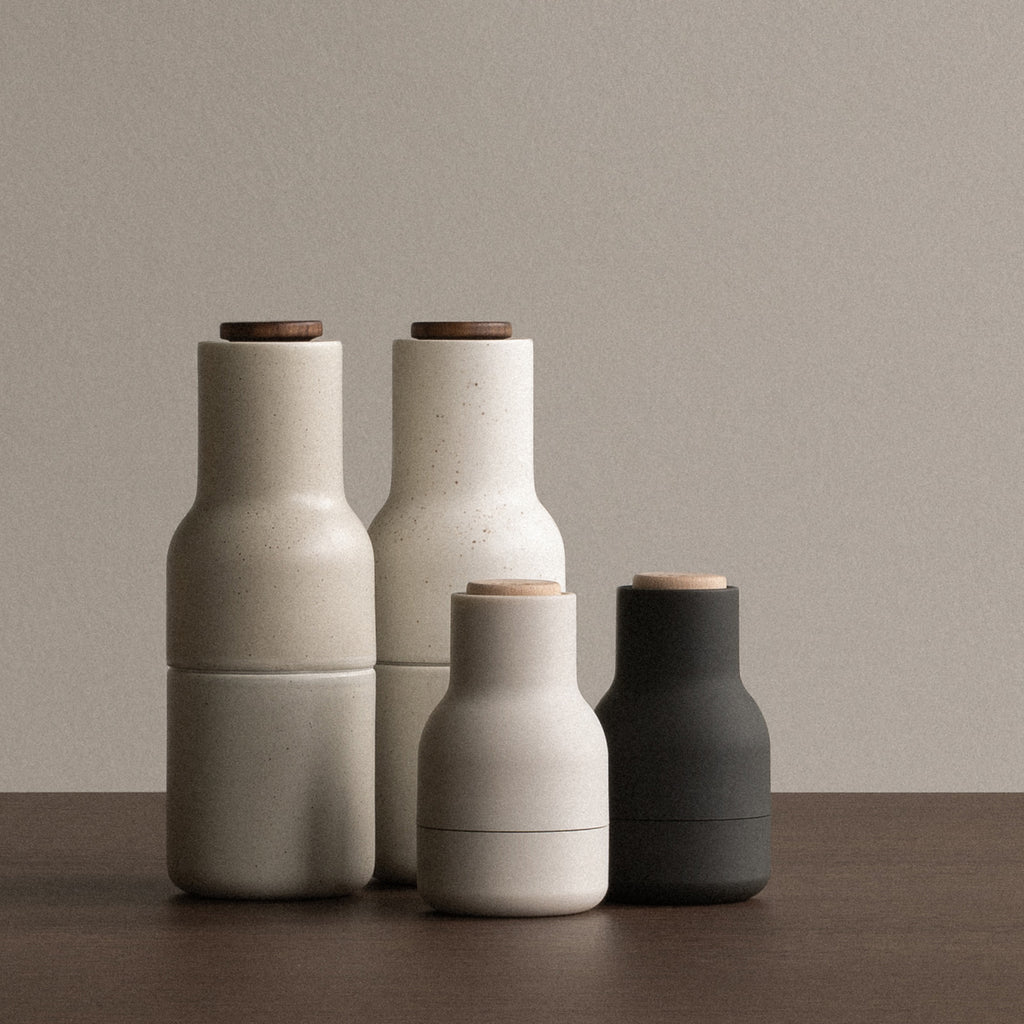 Bottle Grinders Small Carbon & Ash
by Audo Copenhagen
This pair of small Bottle Grinders is a two-piece set of salt and pepper mills, each fitted with a powerful ceramic mill that makes light work of grinding a wide range of spices.
Shaped as bottles that sit comfortably in the hand, the set is smaller than the original Bottle Grinder design by Audo Copenhagen, making them ideal for taking to the table or smaller homes.

Easy to operate, fill and clean, the upright design ensures surfaces remain free from unwanted residue while meals are seasoned to perfection. 
Carbon & ash colours with beech top.