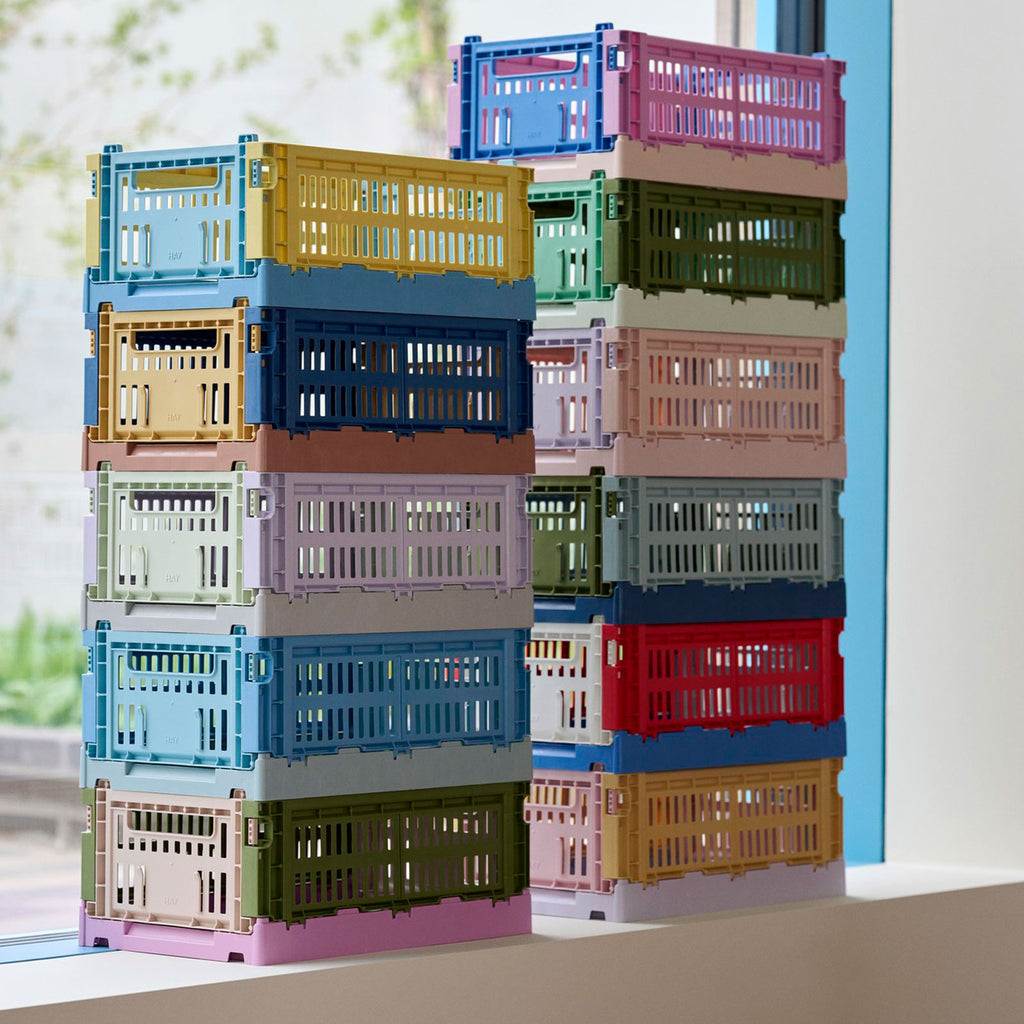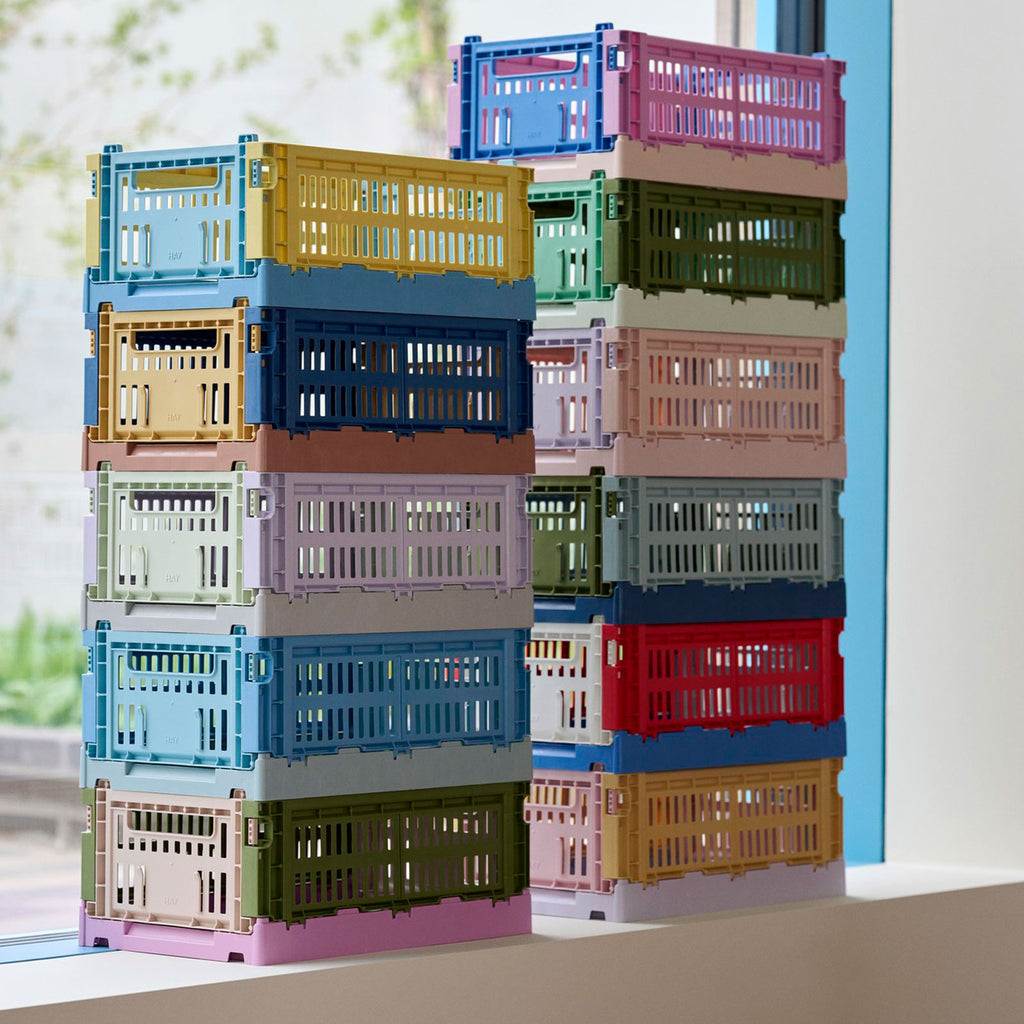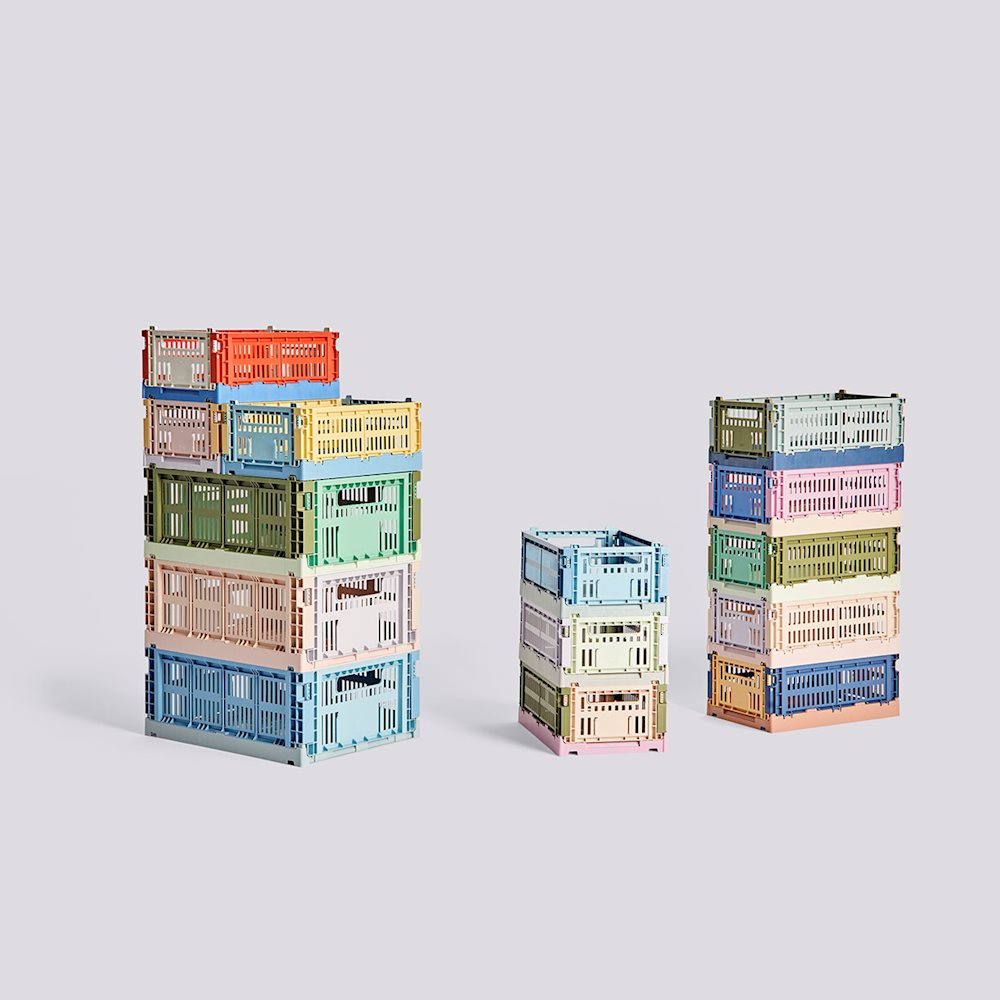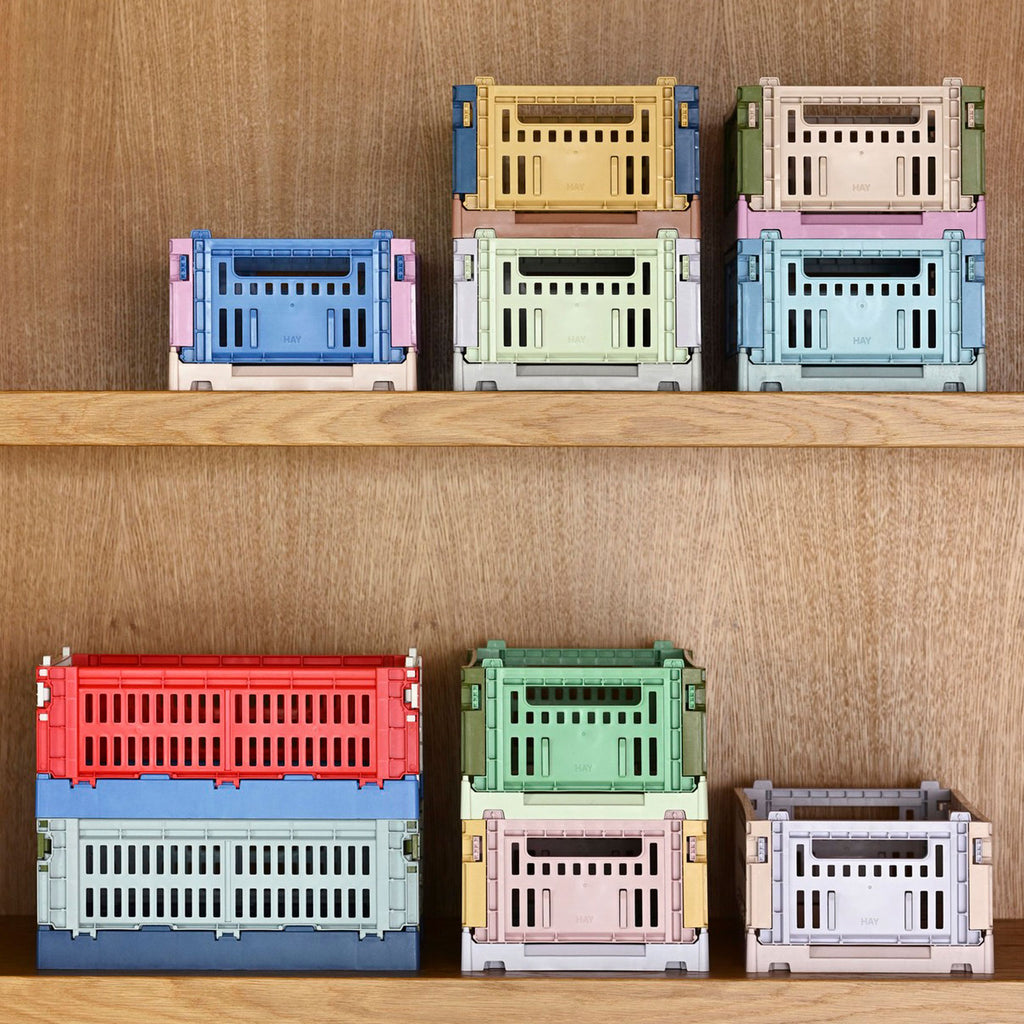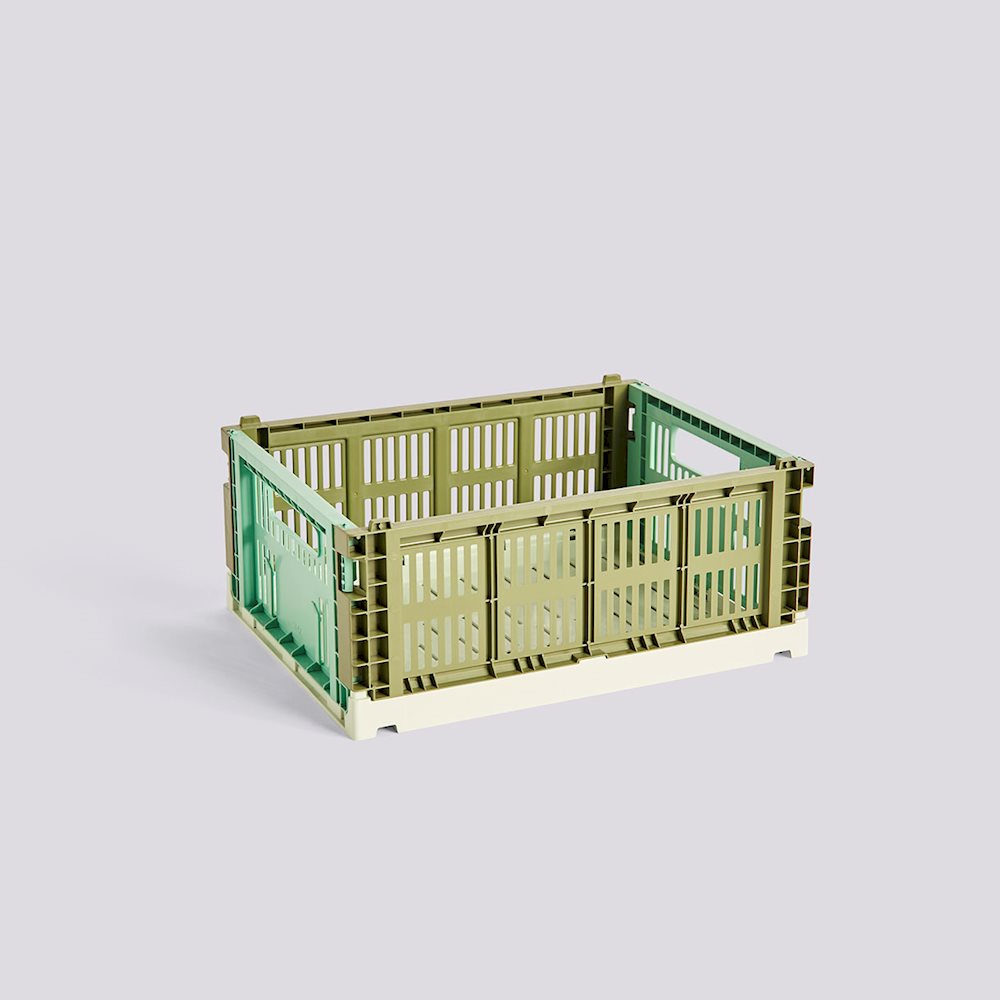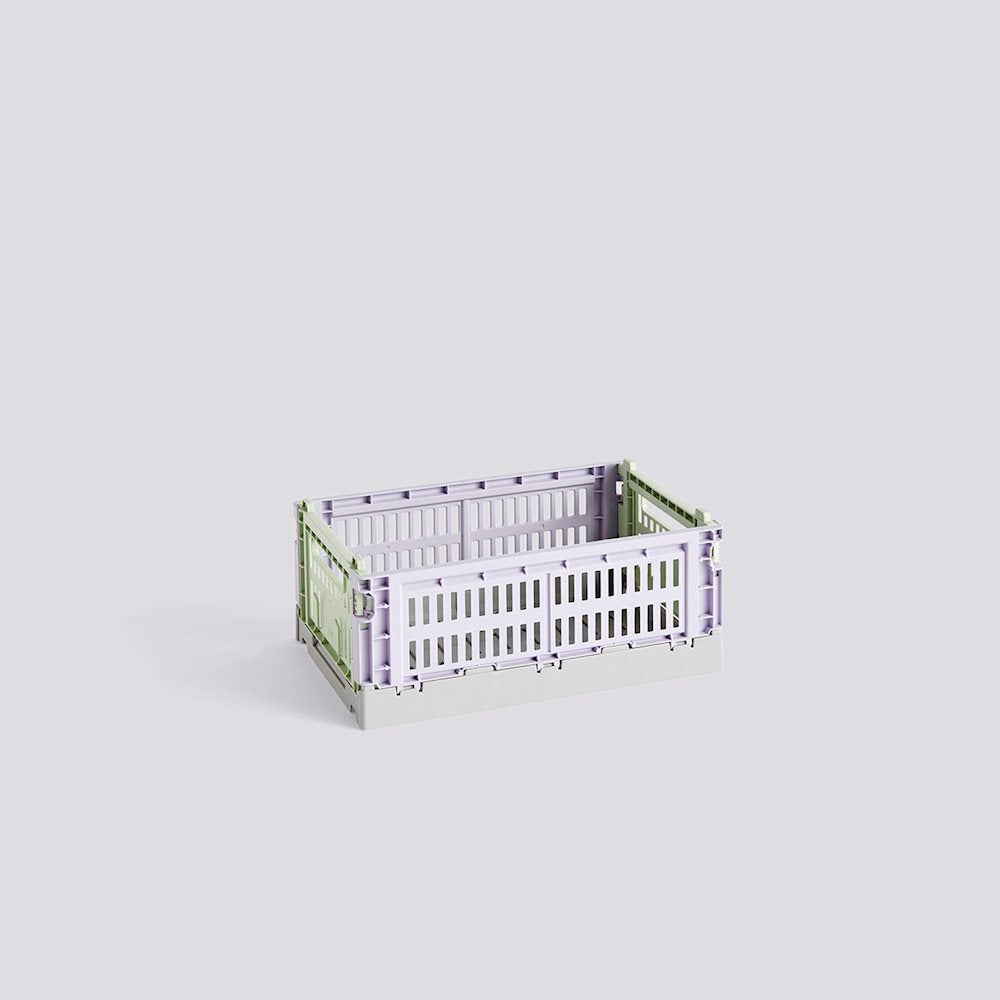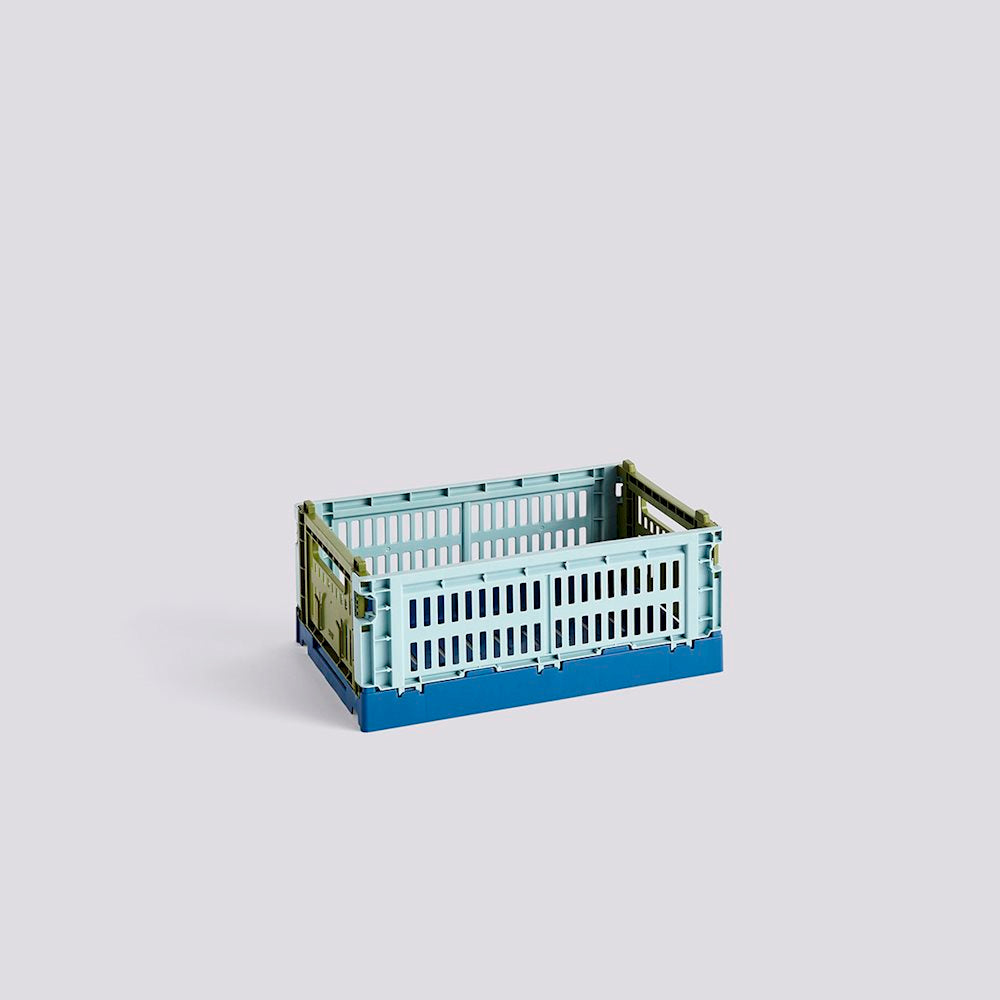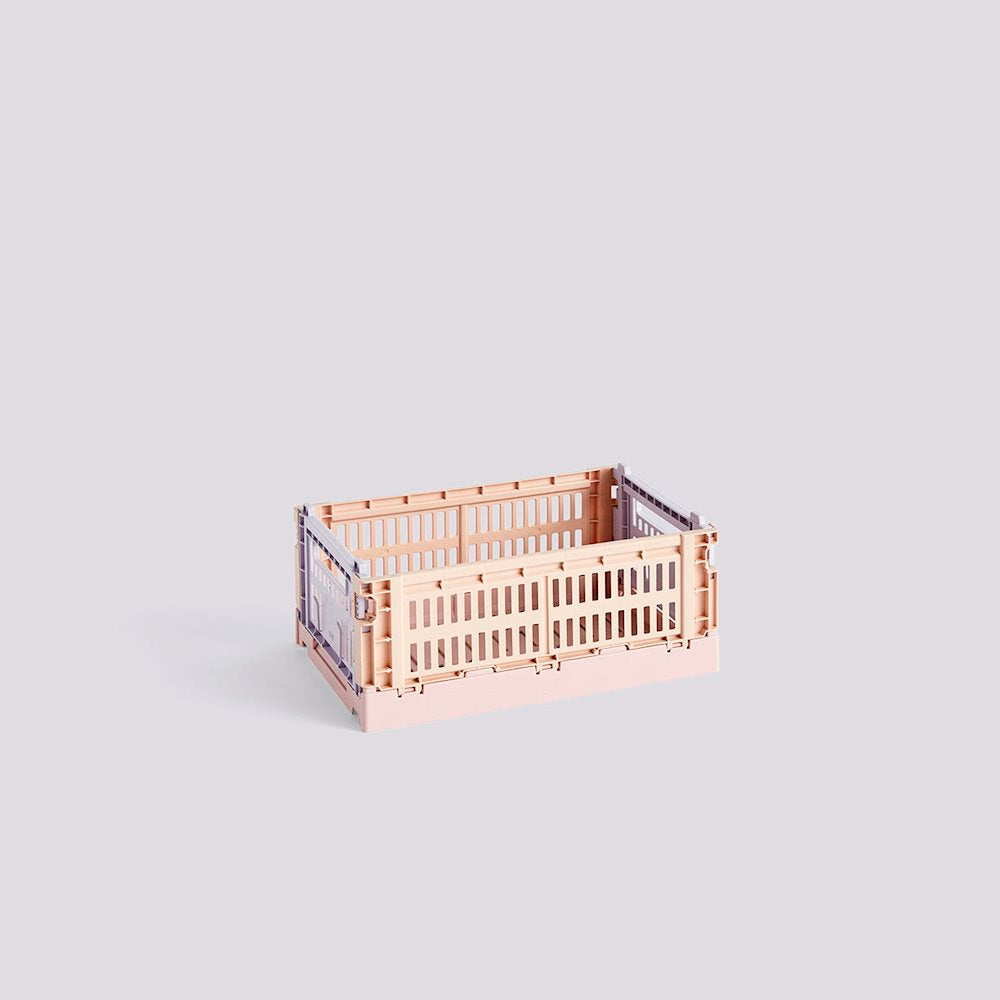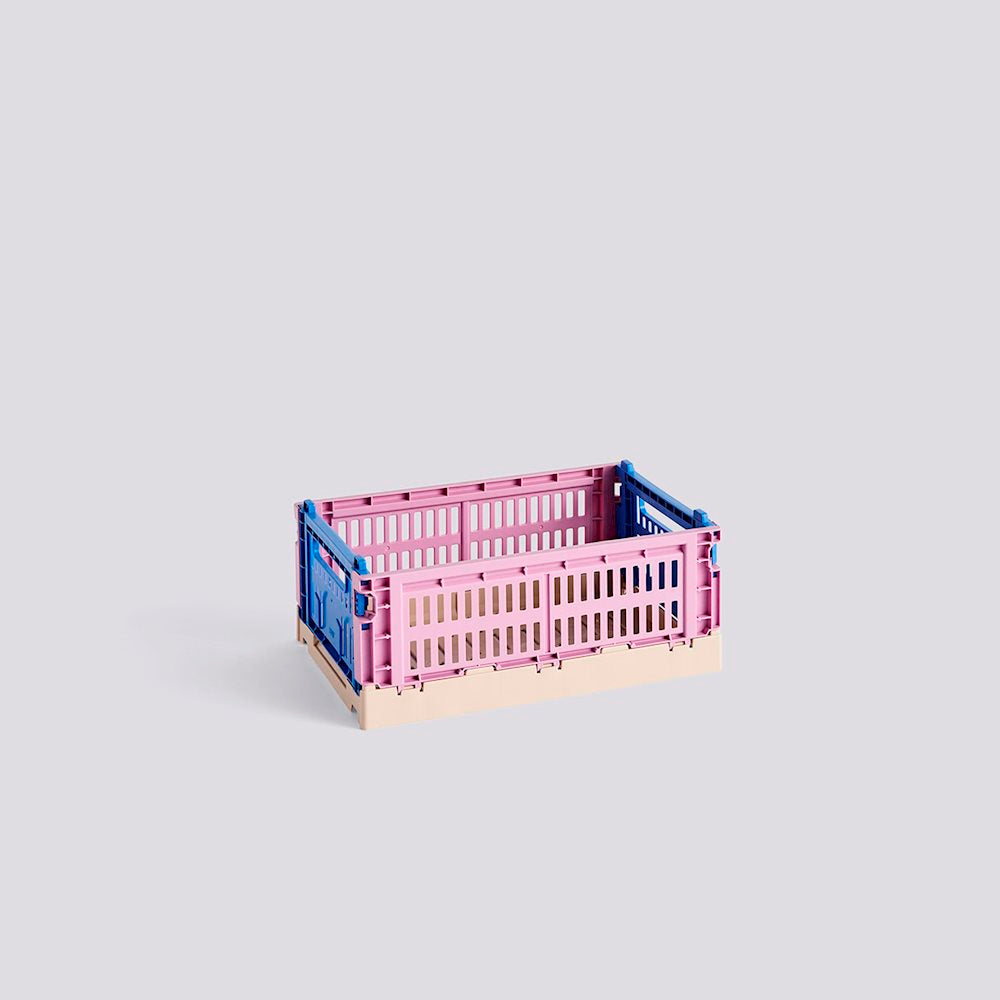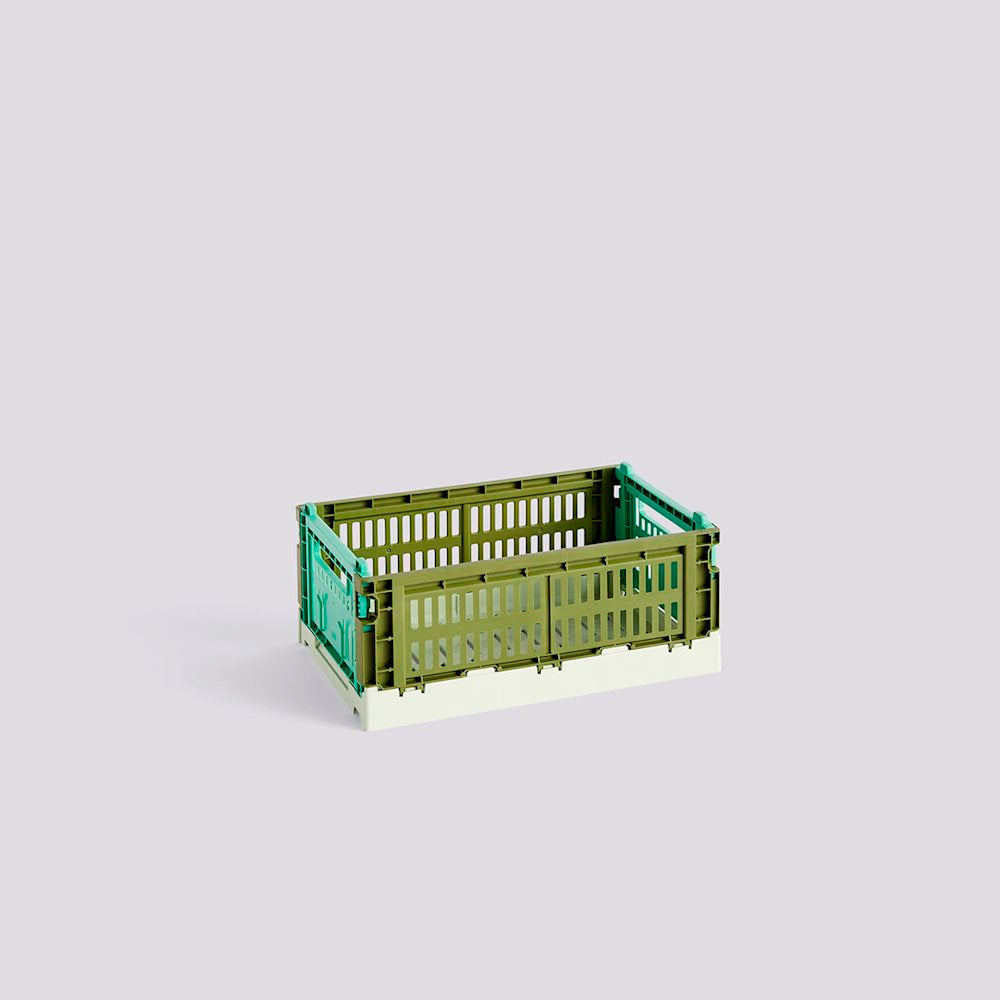 Colour Crate Mix
by HAY
The Colour Crate Mix by HAY is a series of colourful storage boxes with a distinctive, perforated design.. a multi coloured version of the best selling storage family. 
Made from 100% recycled post-consumer plastic waste in a variety of different colour-blocked designs and sizes, the crates can be stacked on top of one another in different size combinations.
The multifunctional crates are suitable for storing and organising a wide range of items on shelves, tables or inside cupboards.
Technical Information
Small: 17cm W x 26.5cm L x 10.5cm H Medium: 26.5cm W x 34.5cm L x 14cm H Large: 34.5cm W x 53cm L x 18.5cm H