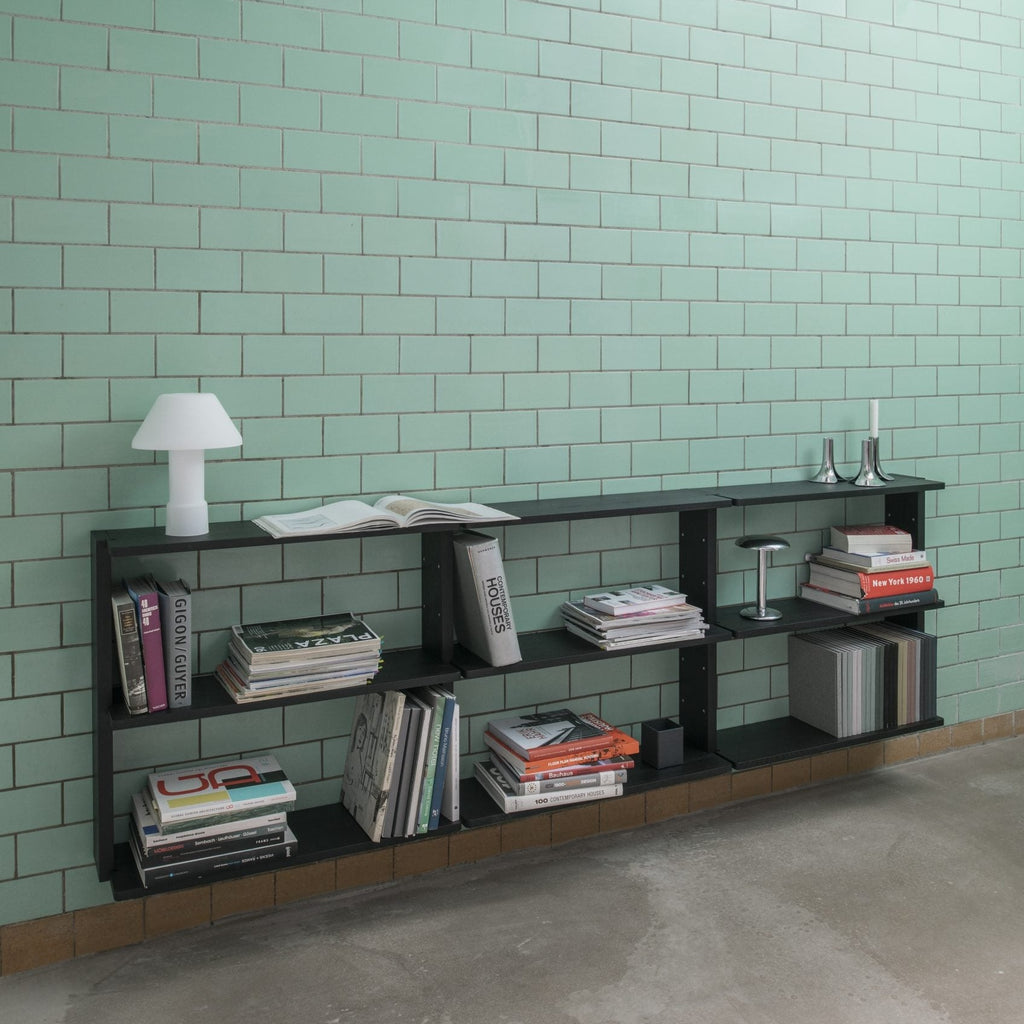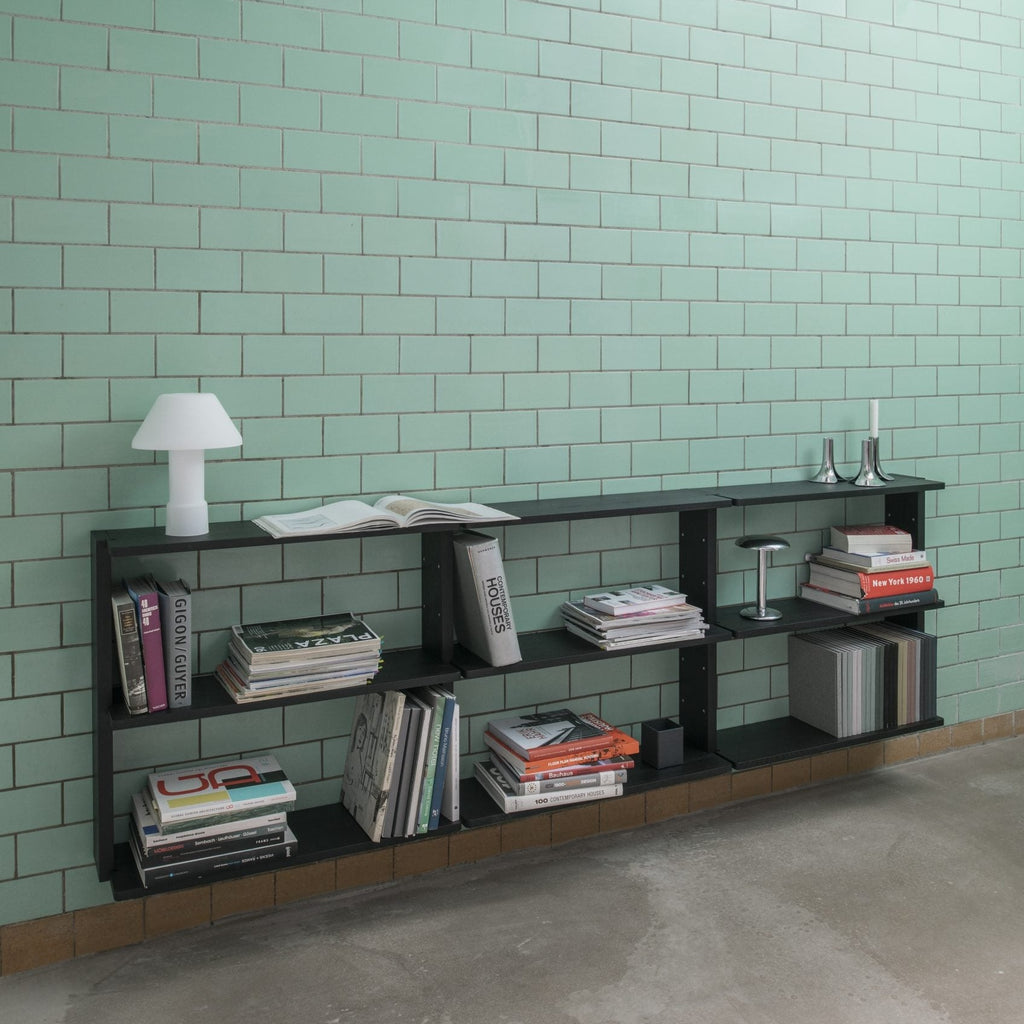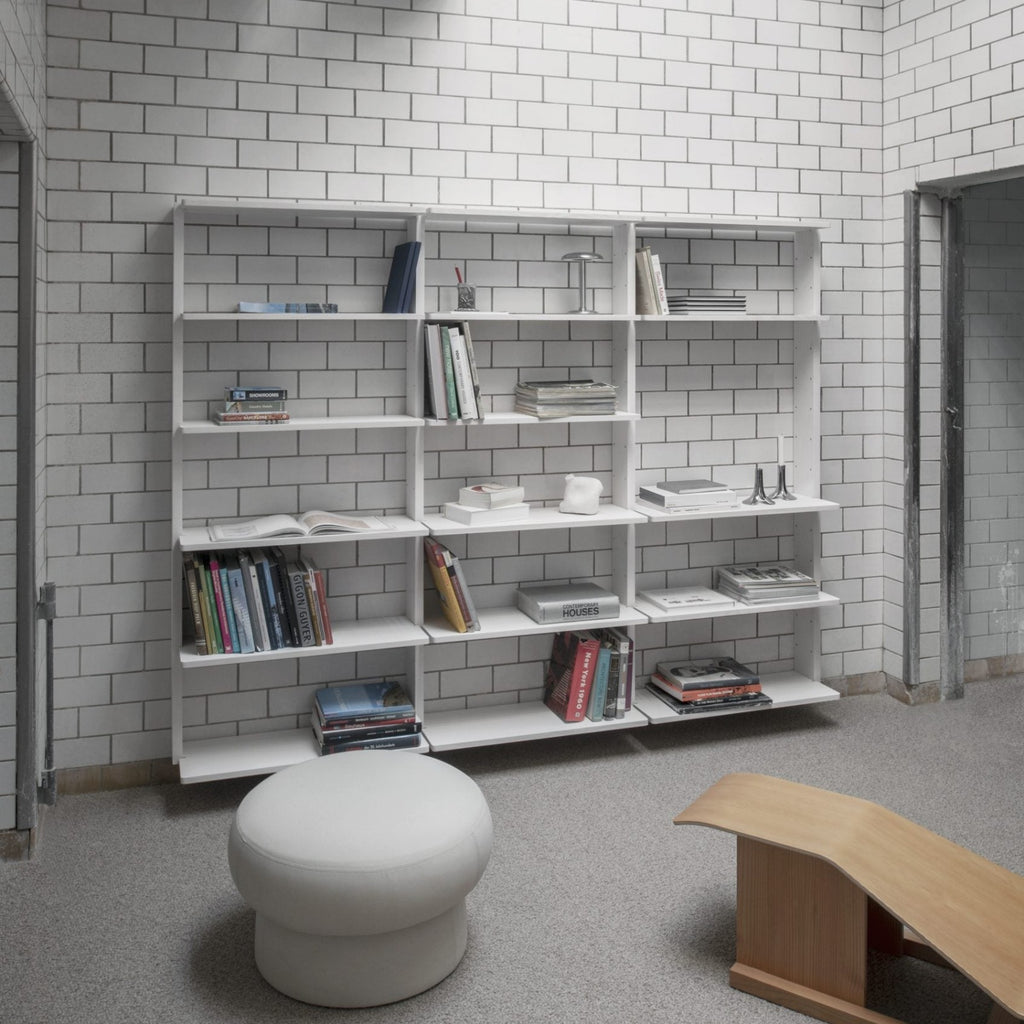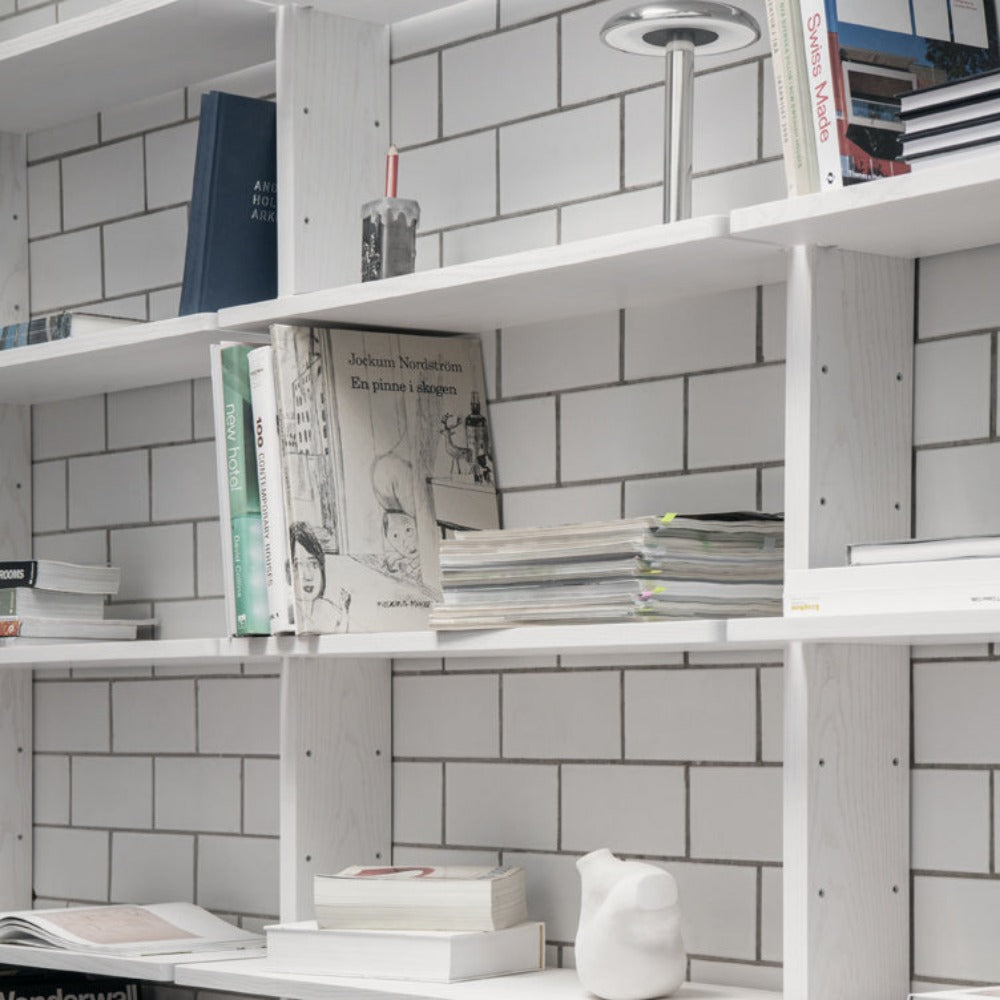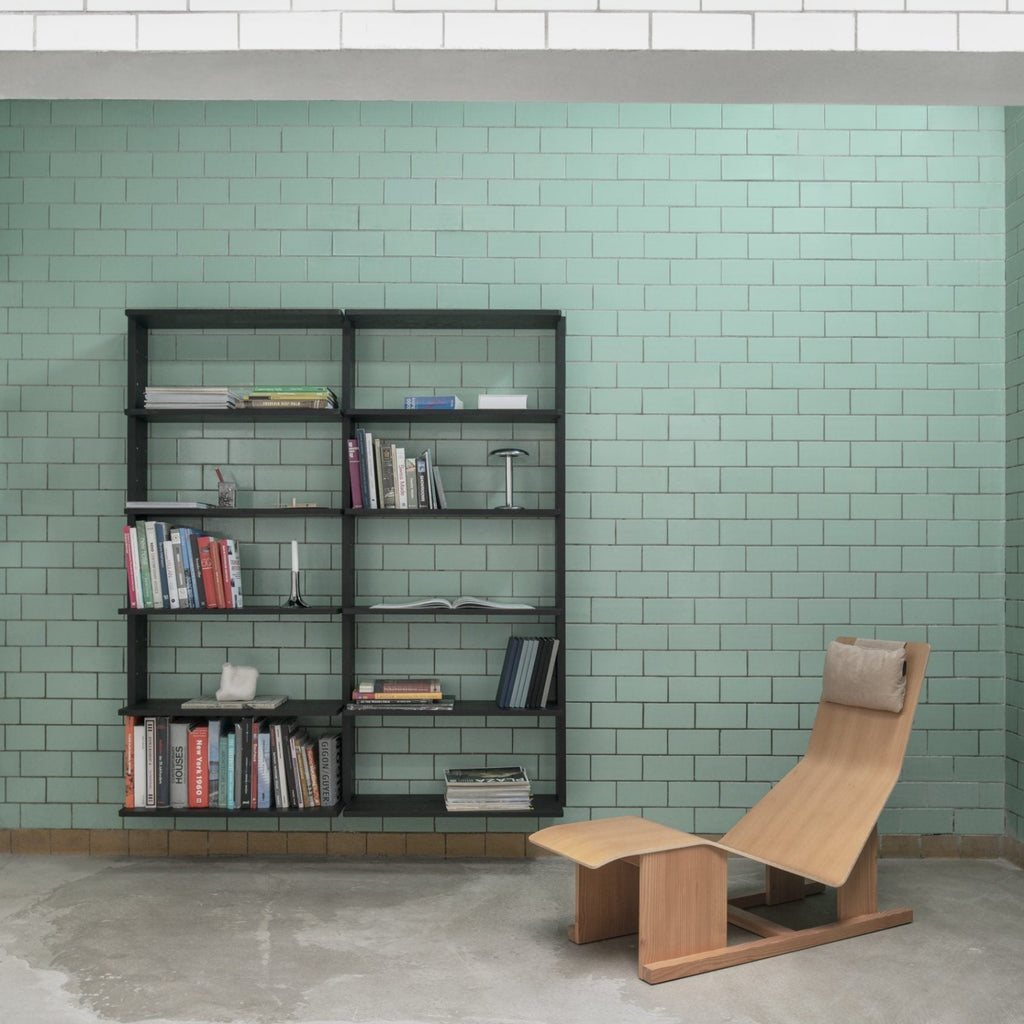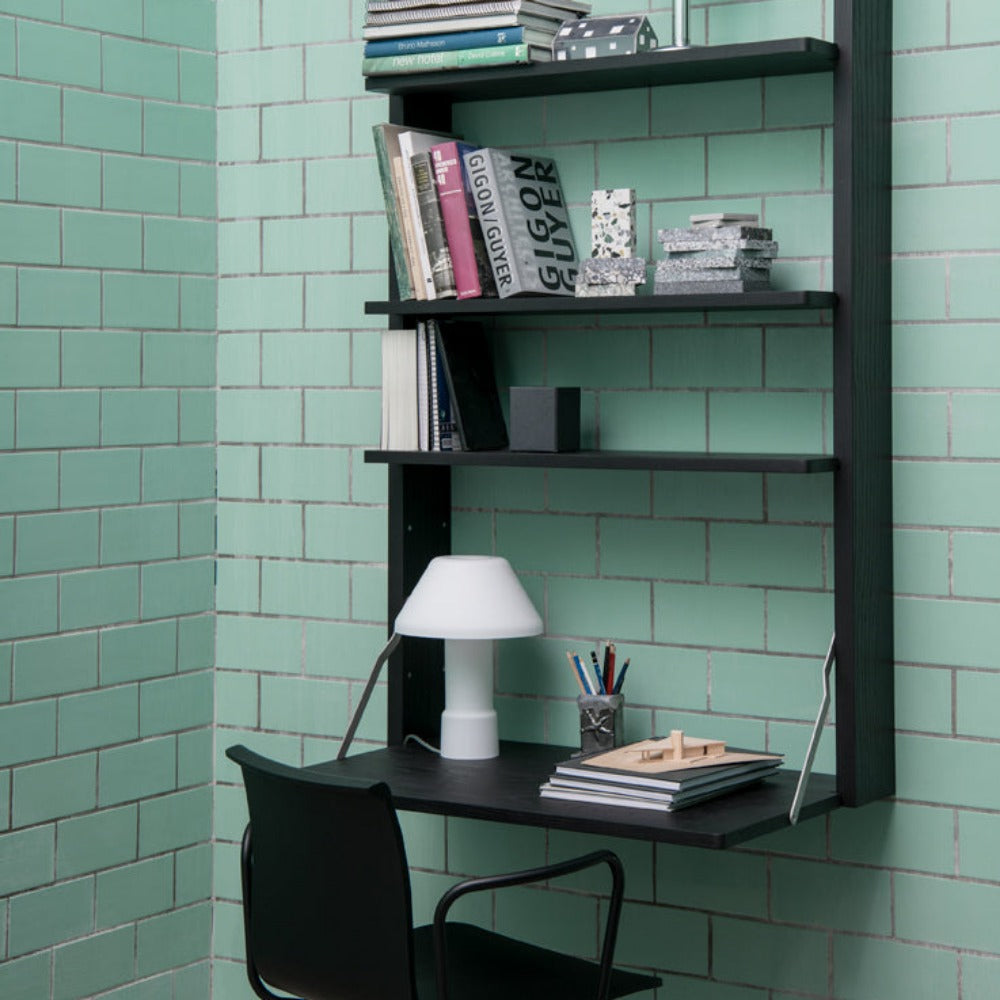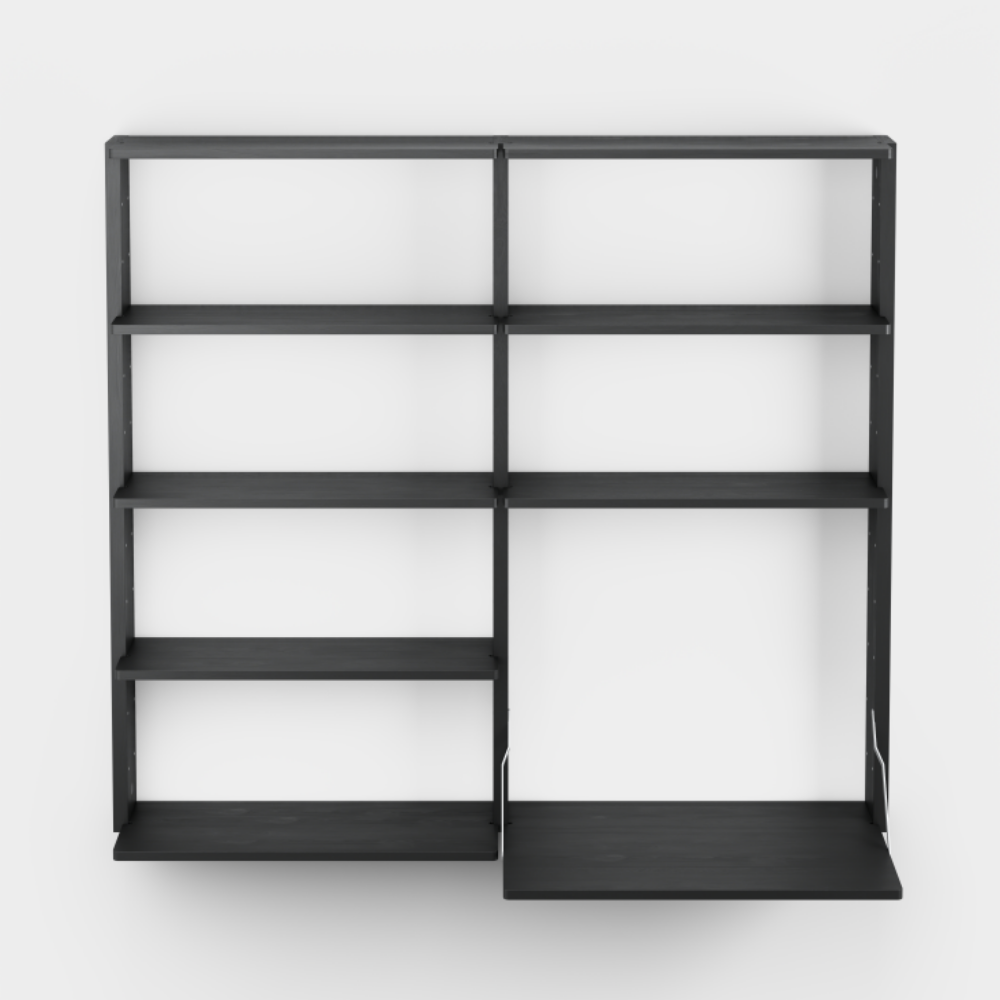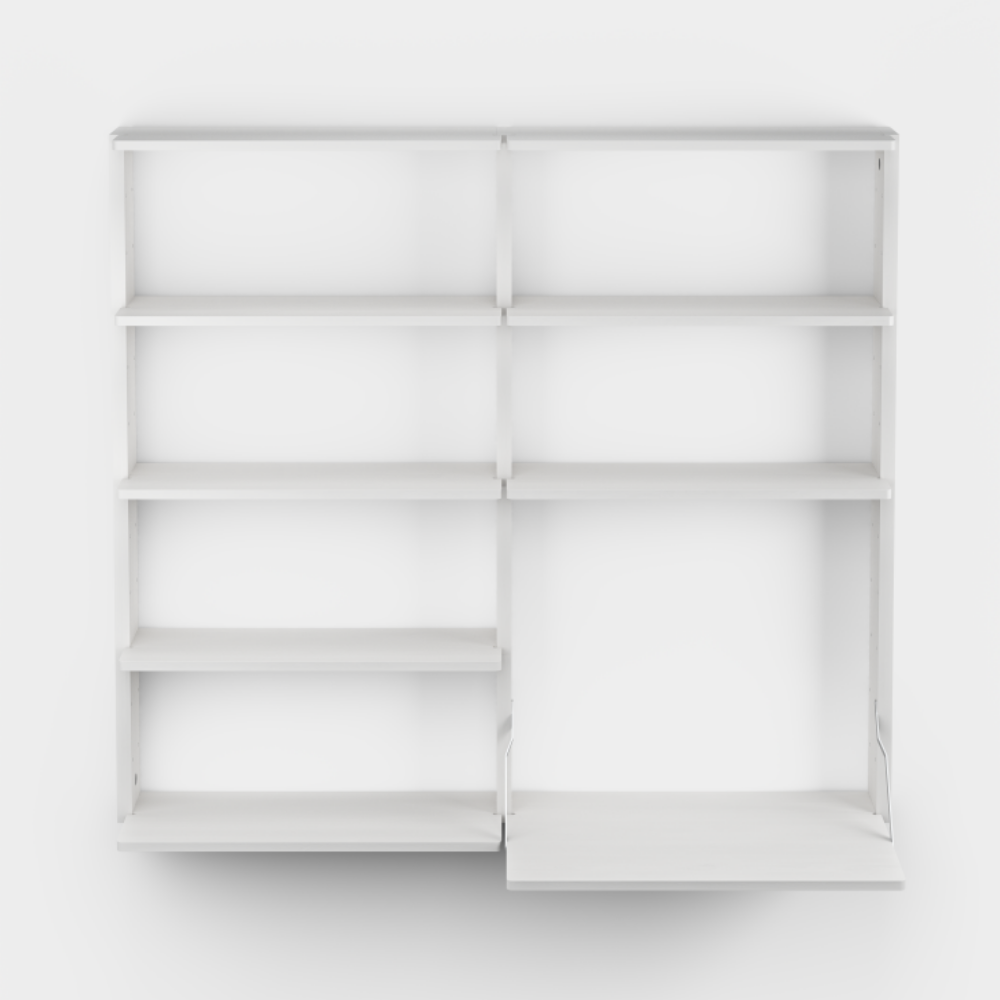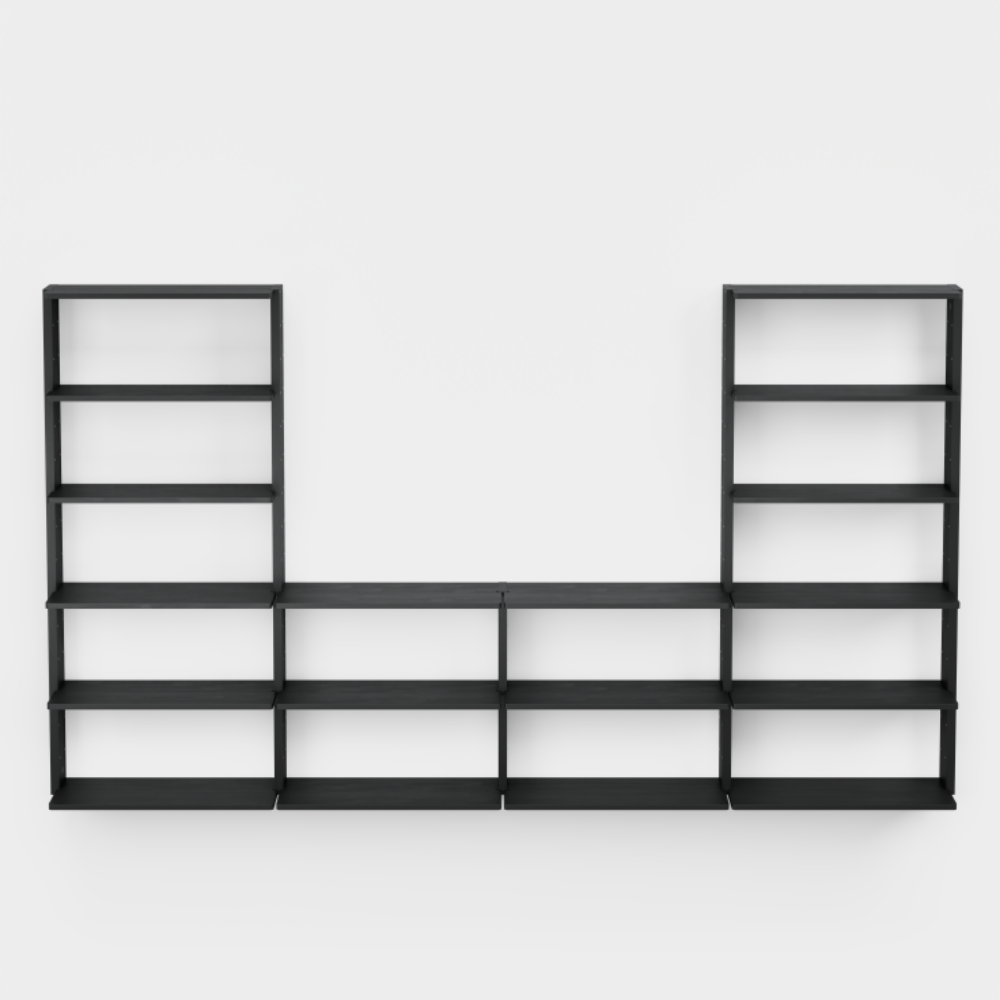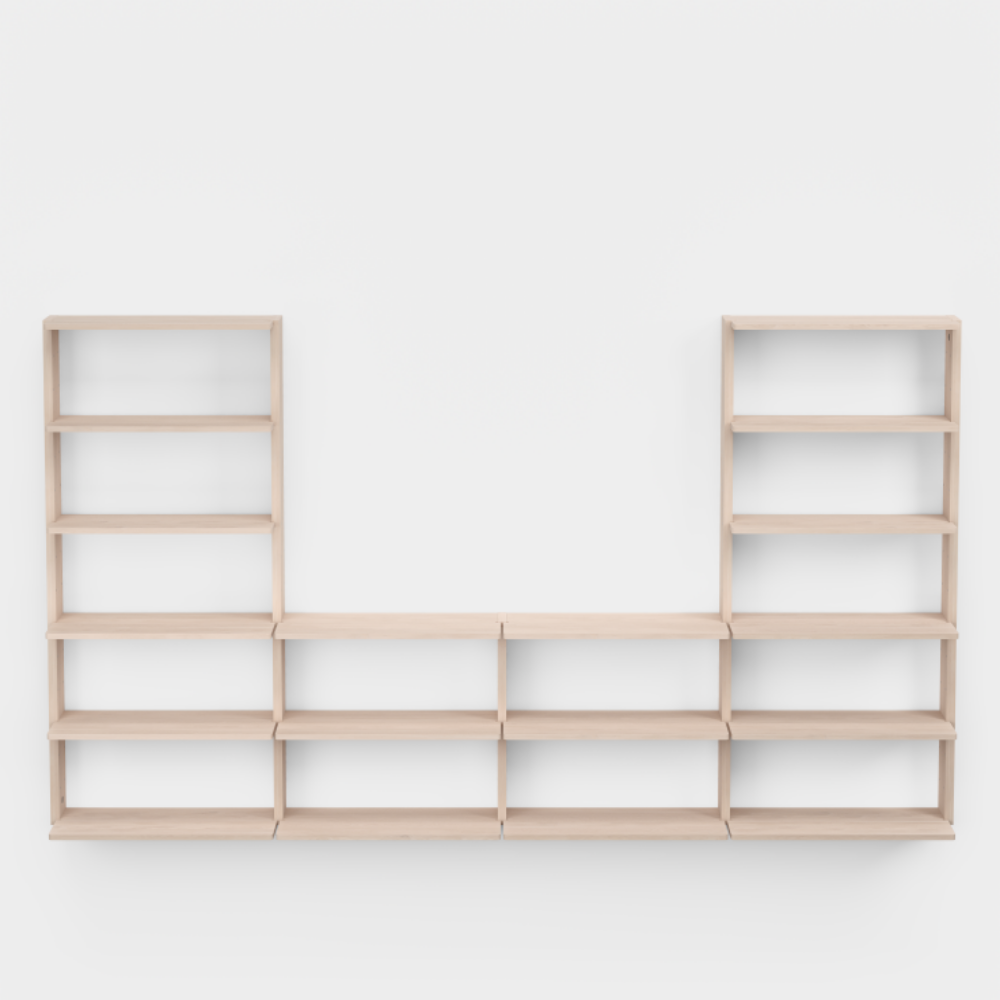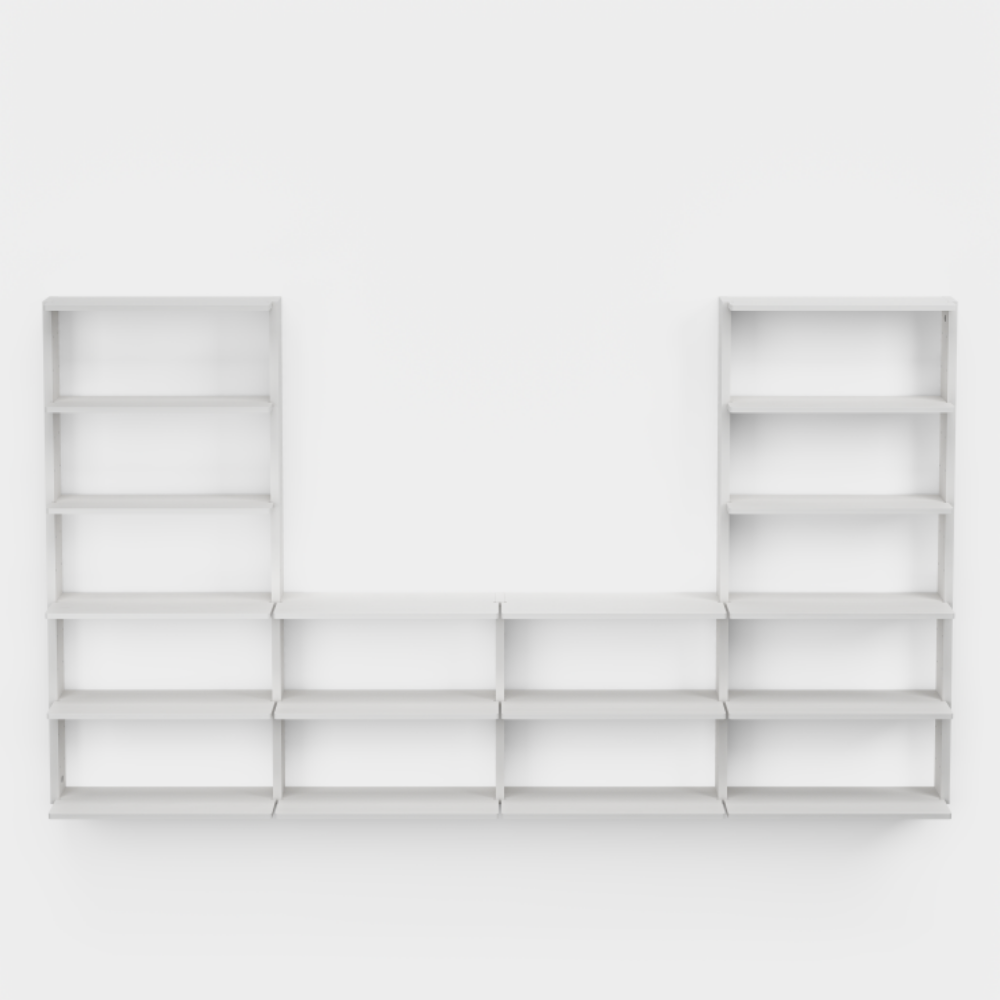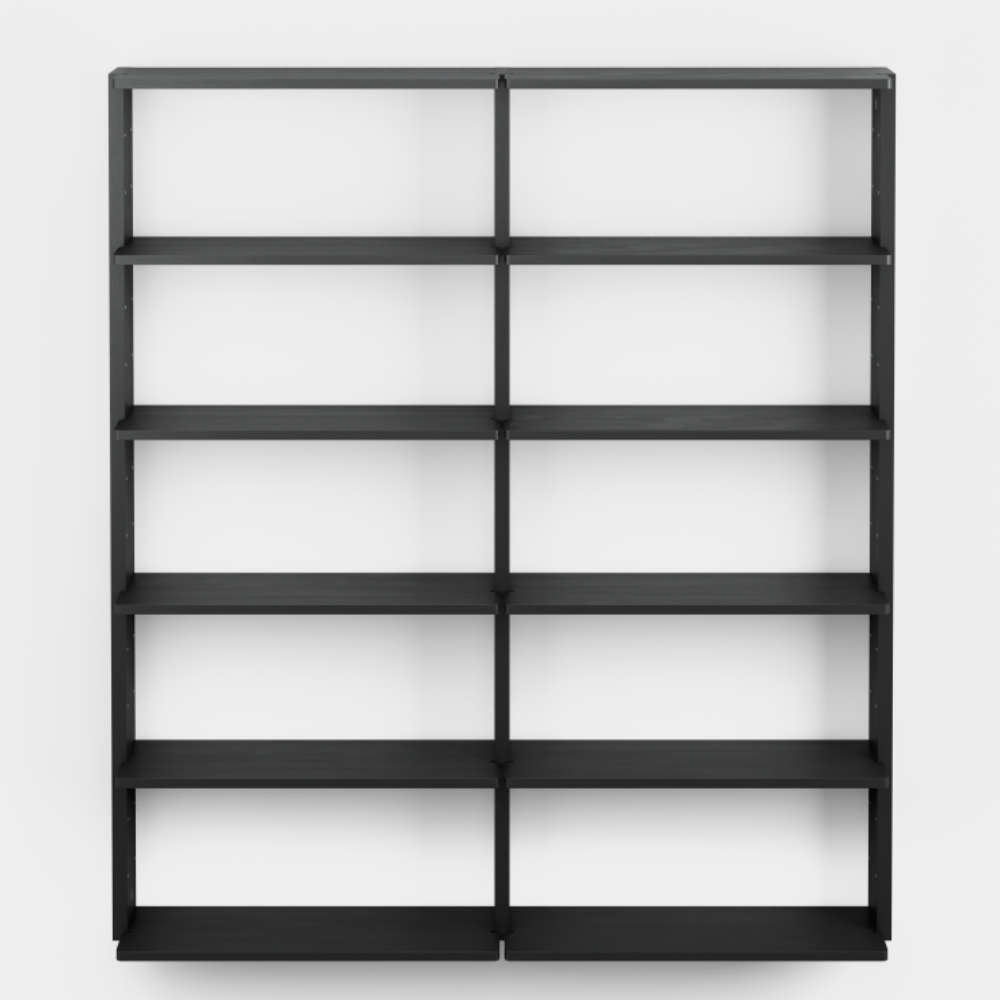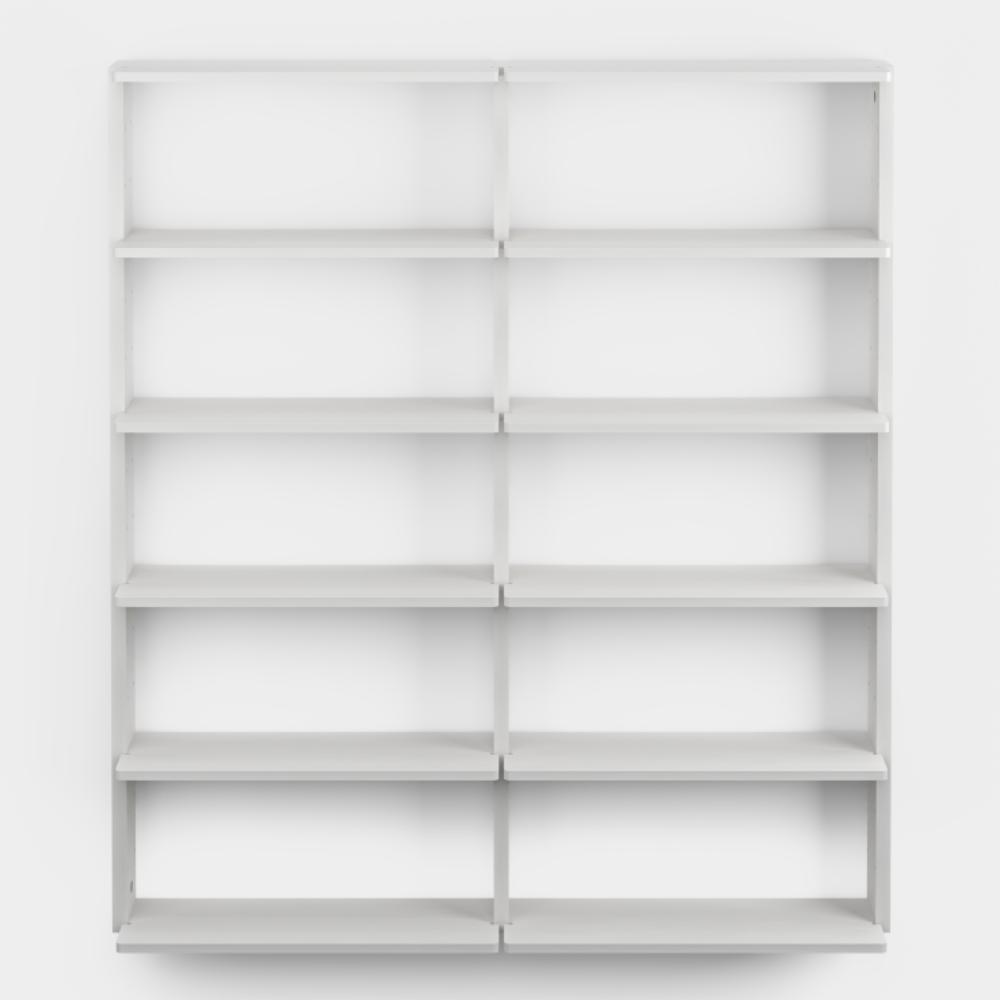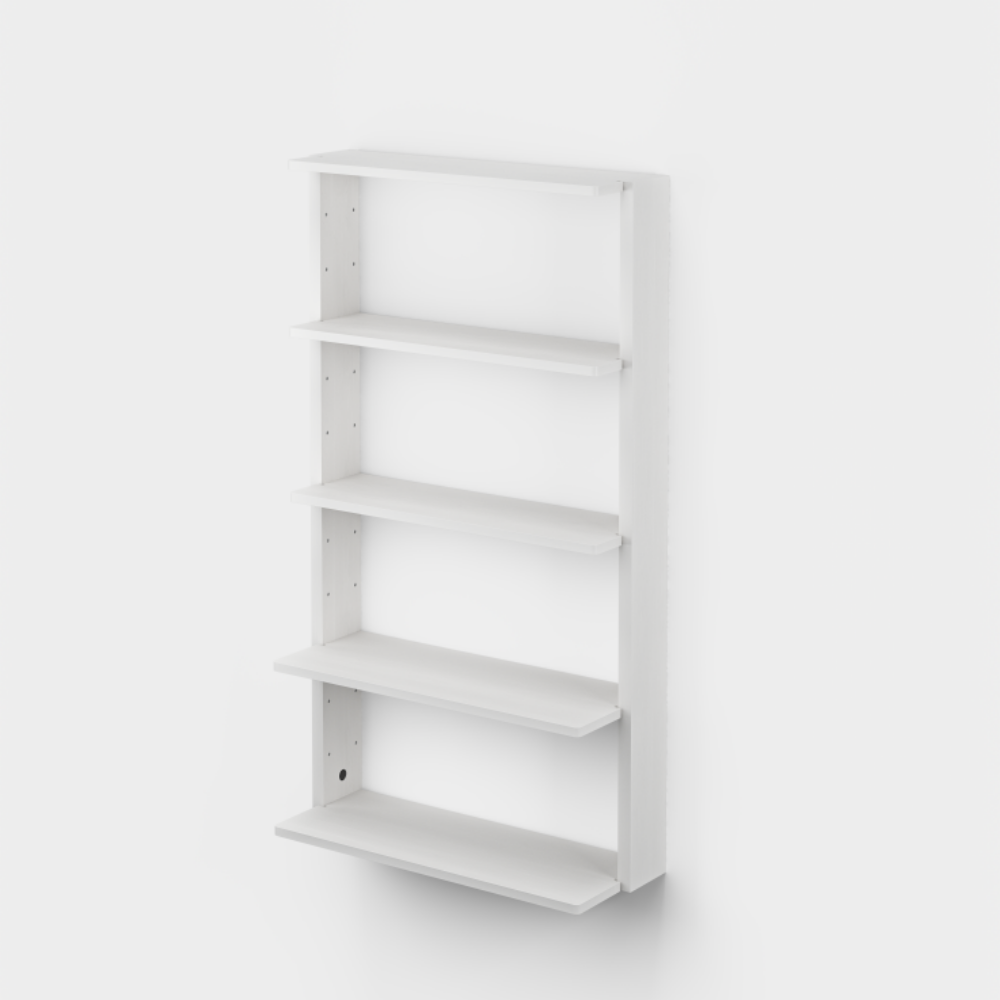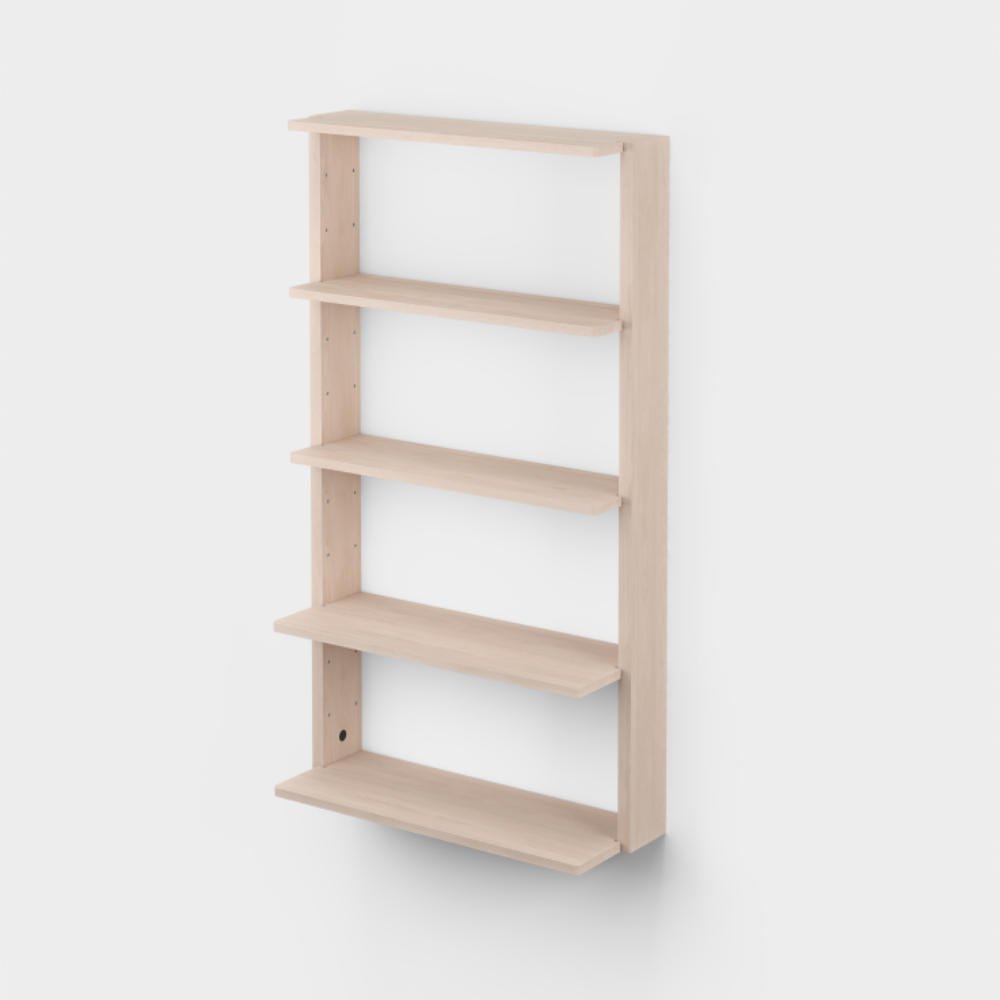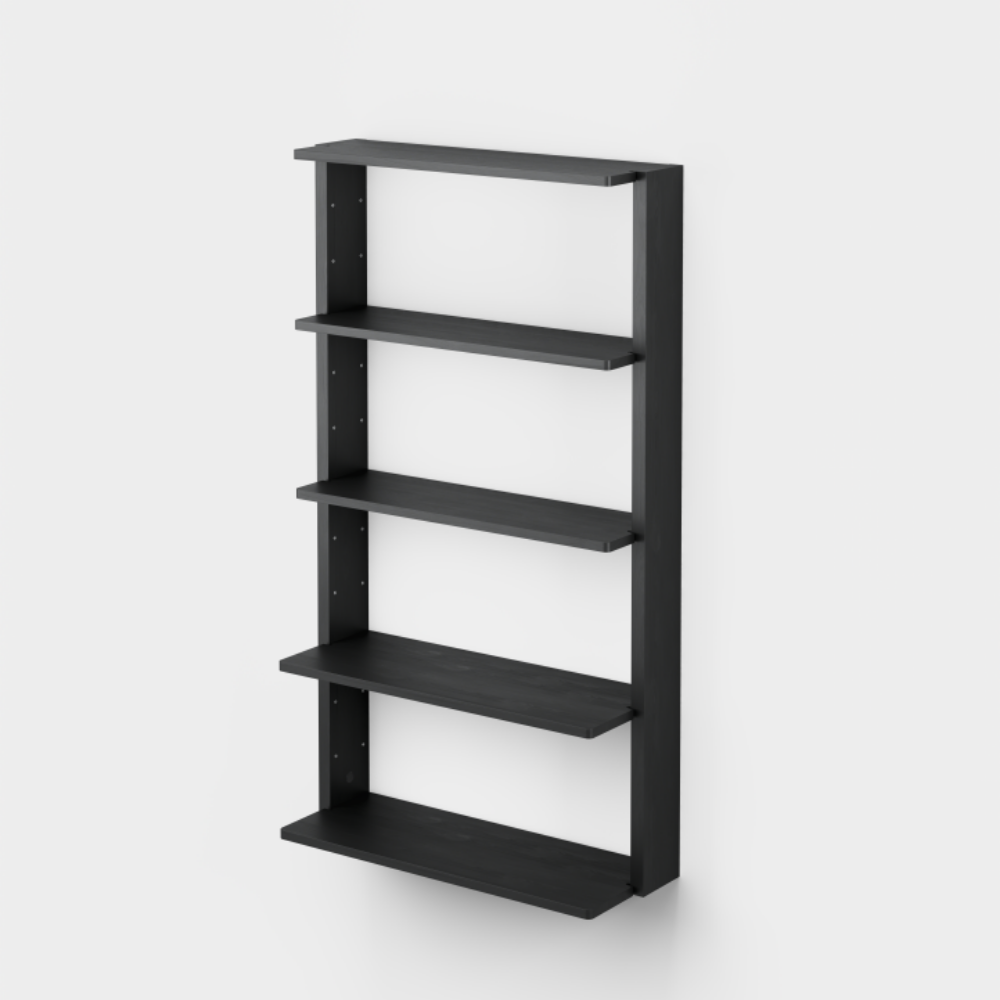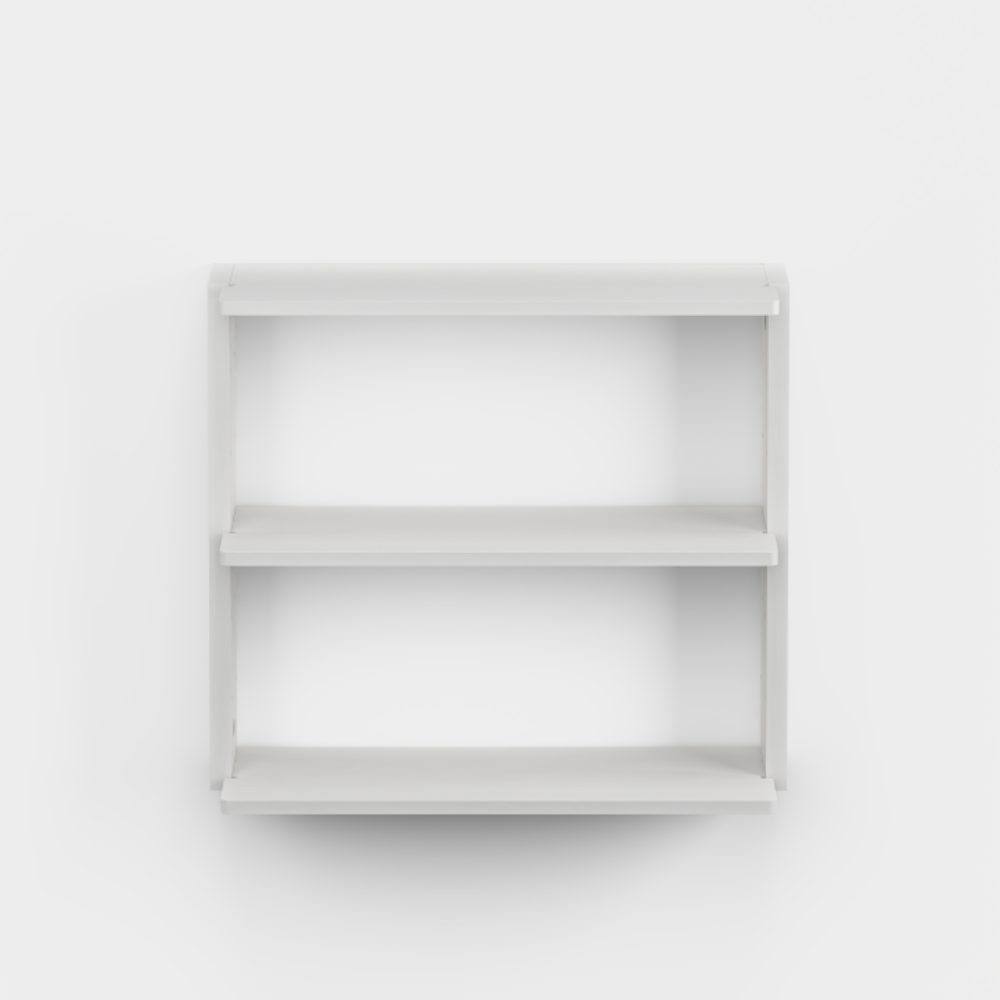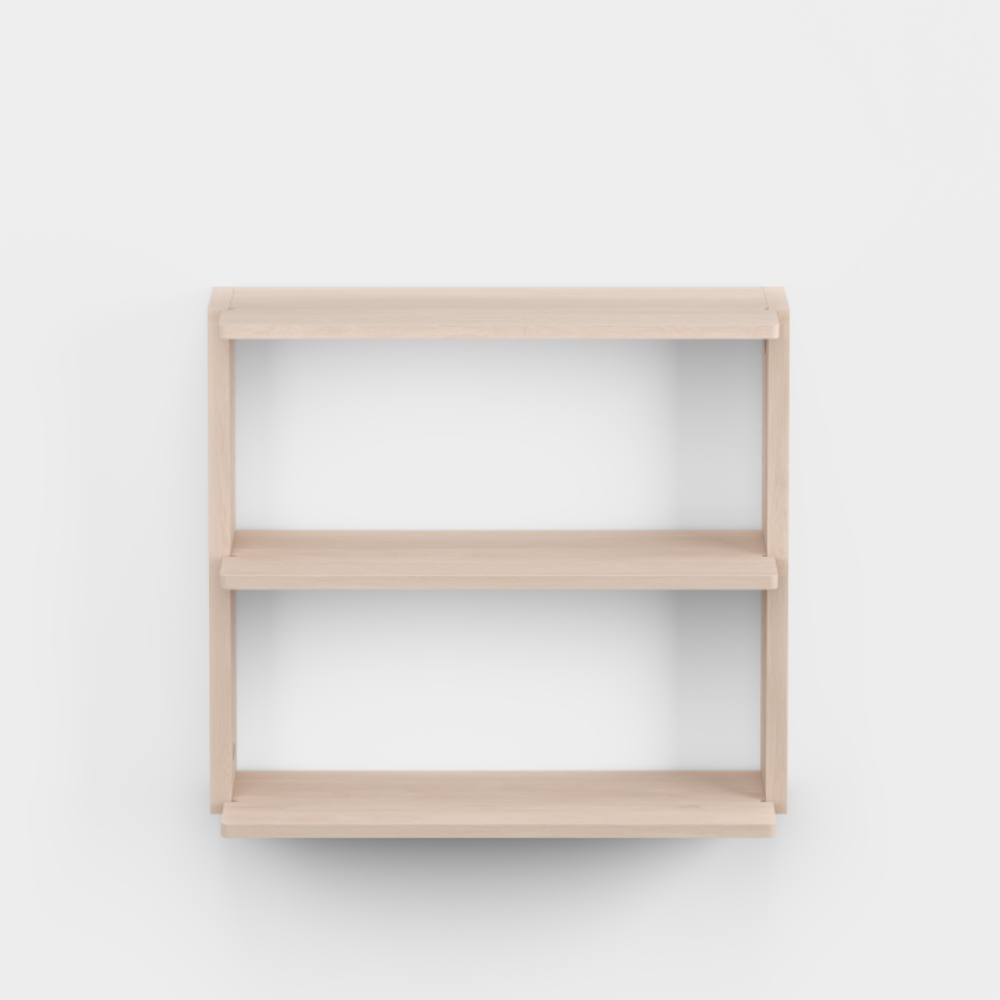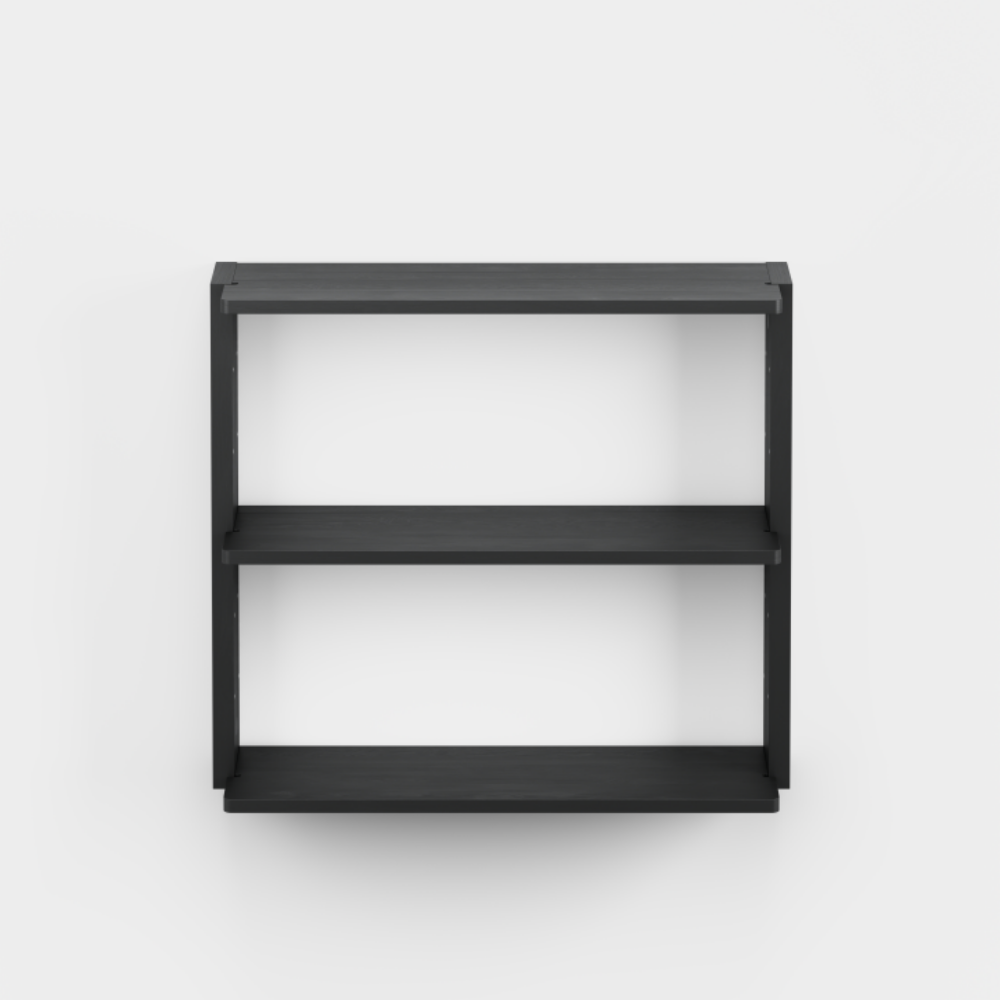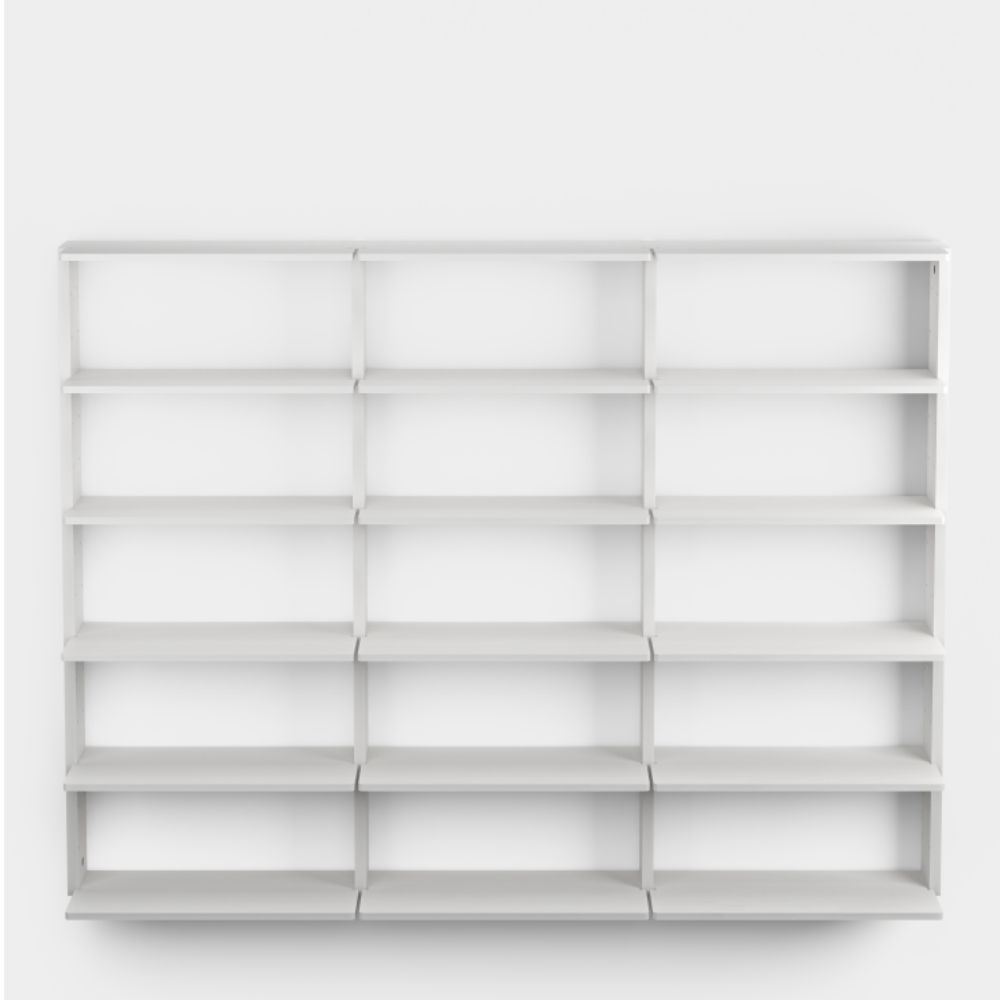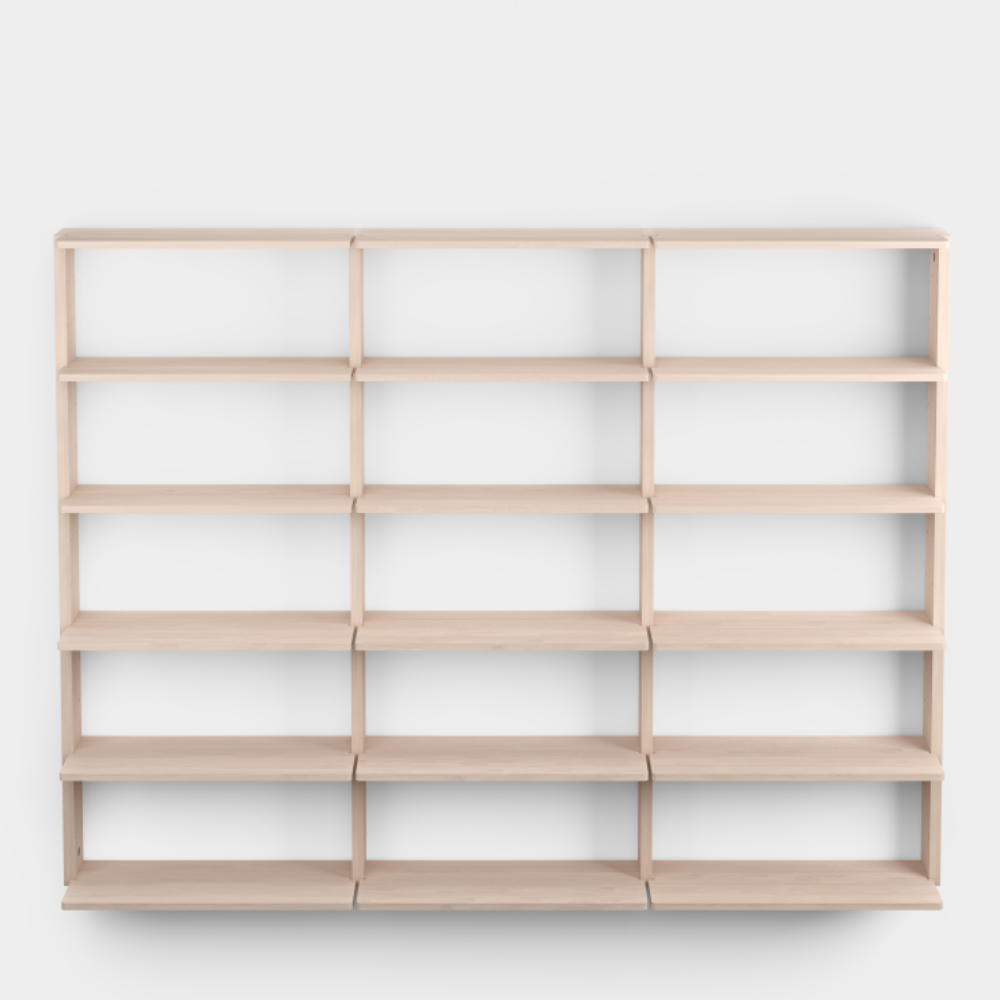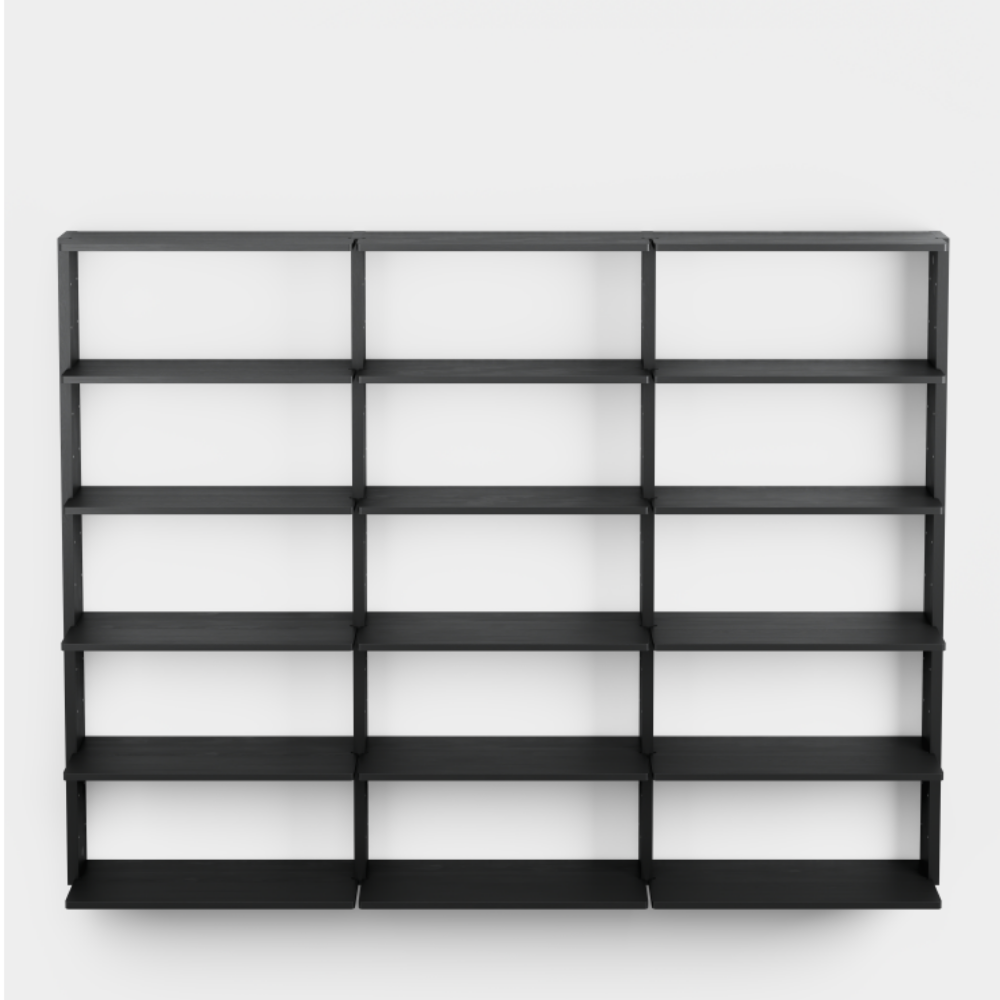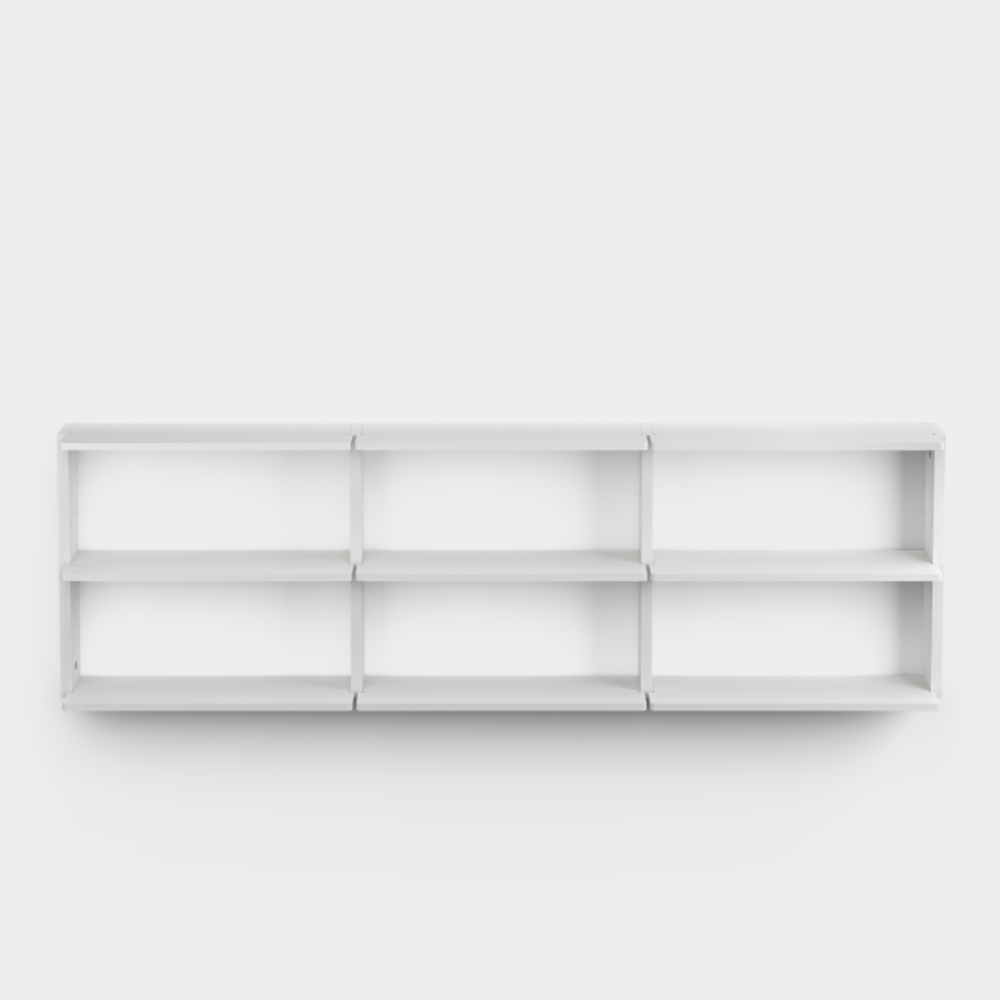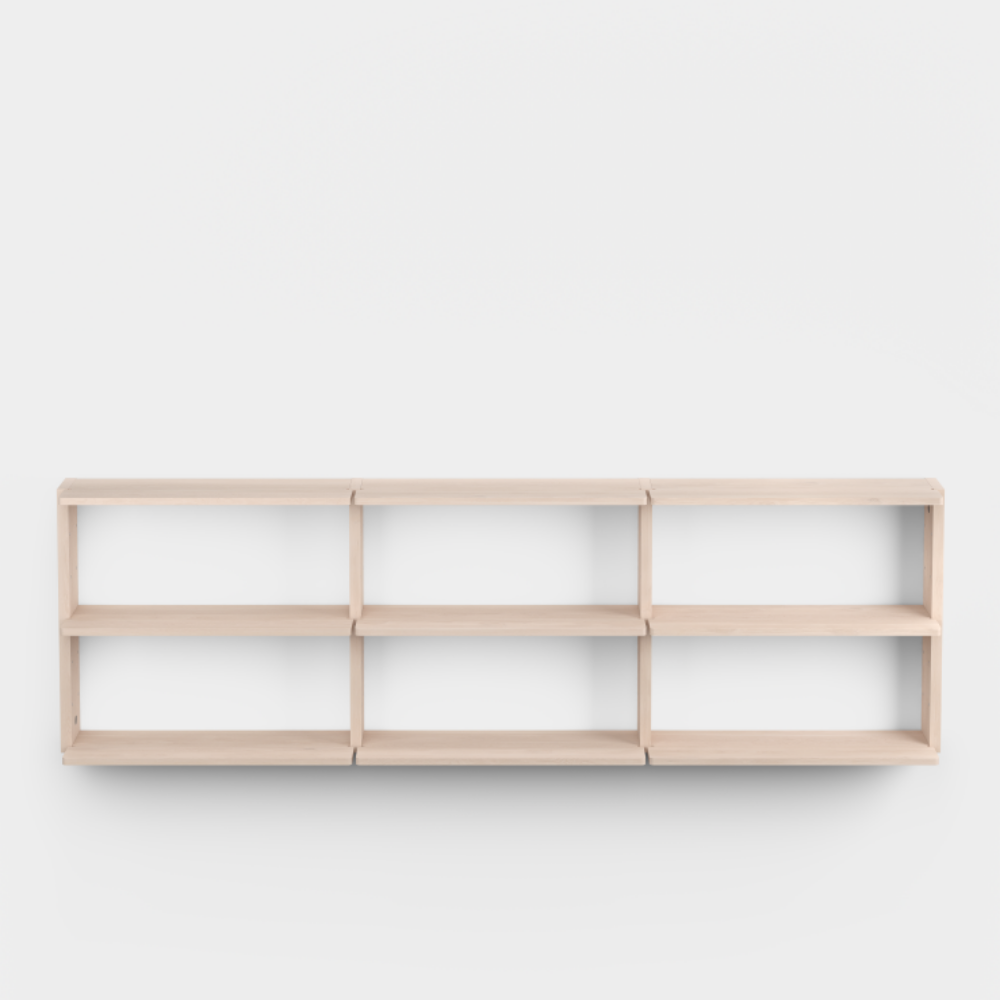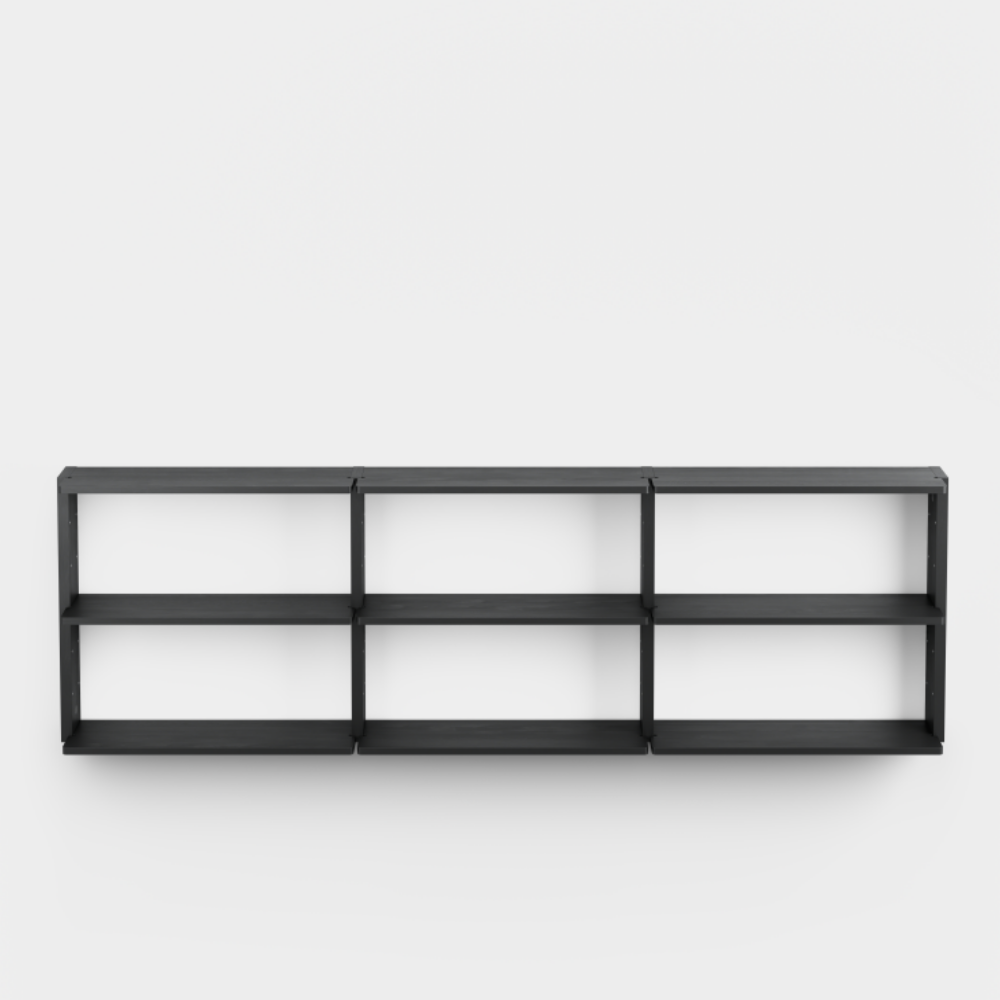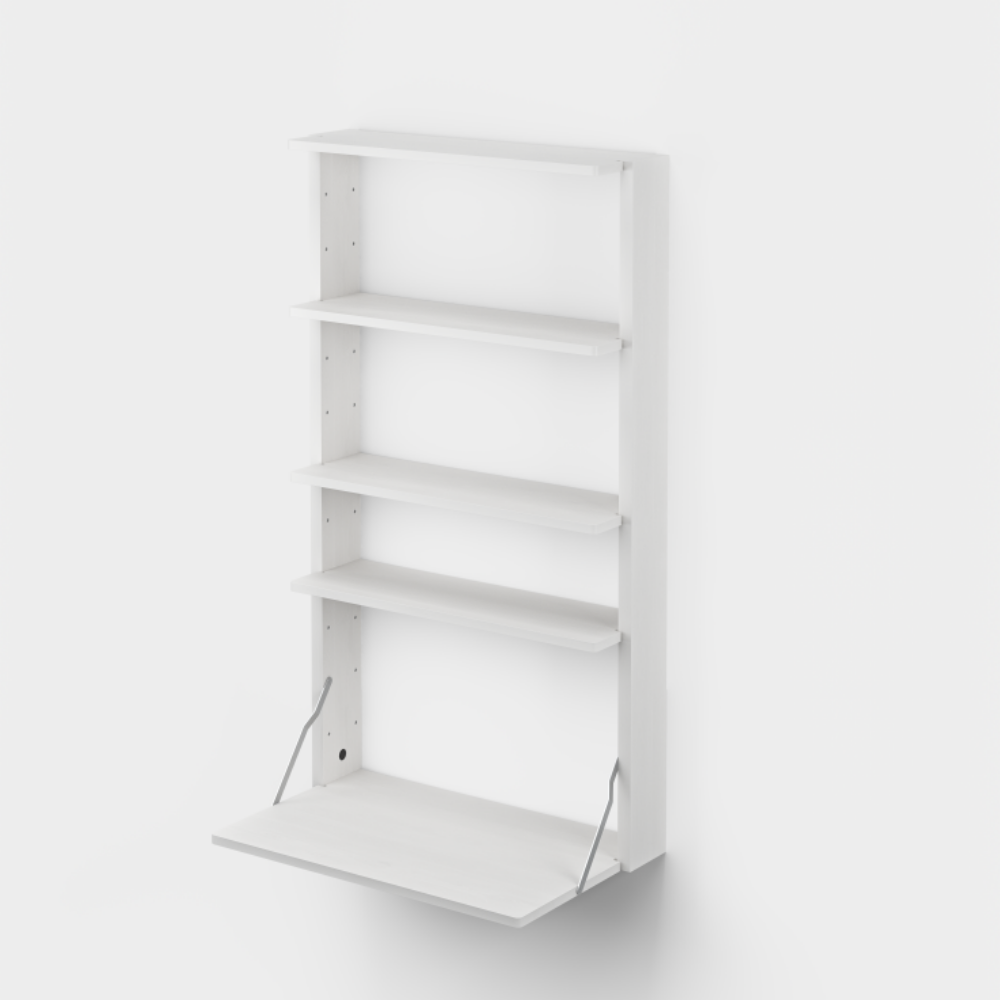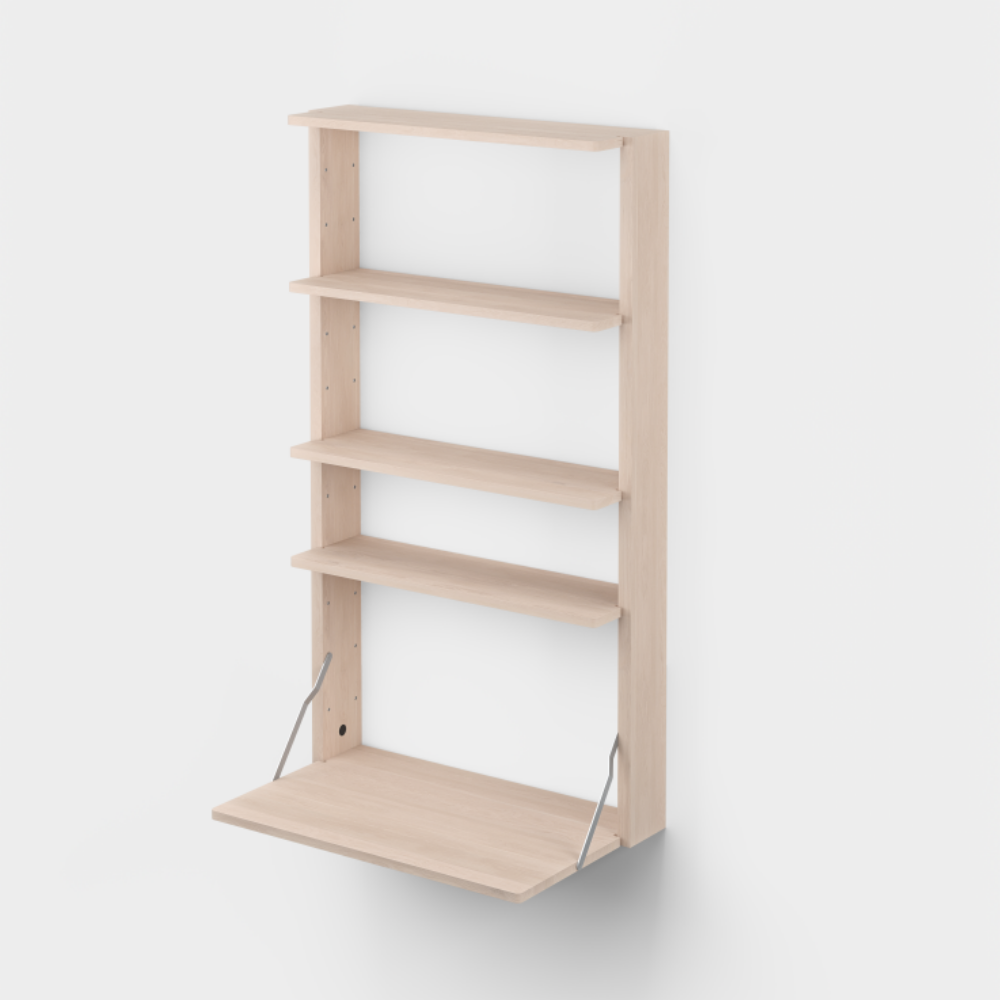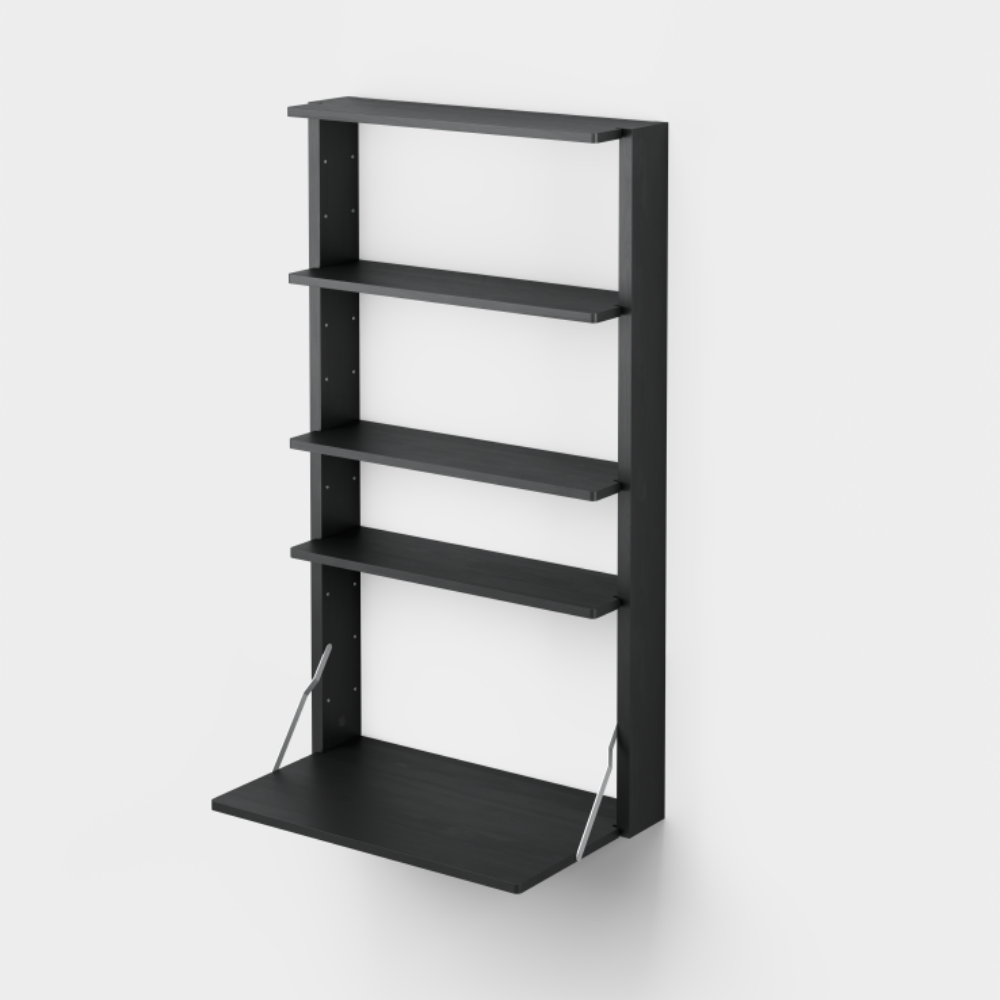 Gridlock Shelving System
by Massproductions
A high-quality shelving system by Swedeish design brand Mass Productions.
A key feature of the design is that the shelves can be placed in strict grids, which helps to create a sense of order in your home, or office. The shelves and side panels lock in place with a simple movement, giving the shelf its name "Gridlock".
The system is available in several pre-configured options, however, for those looking for a custom solution, an online configurator will offer the possibility to get a set of shelves tailored to your wall.
Made from FSC-certified ash wood, with shelves that can be customised according to your needs using a simple but clever fixture.

Technical Information
FSC Certified Ash Wood S3-A9-0: W:2400 D:240 H:740 / 24.3kgT3-A9-A9: W:2400 D:240 H:1820 / 77.2kg S1-A3-0: W:800 D:240 H:740 / 12.9kgM1-A3-A2: W:800 D:300 H:1460 / 24.1kgT2-A12-0: W:1600 D:300 H:1820 / 49.8kg T1S2T1-A6-A12: W:3600 D:300 H:1820 / 81.4kgM2-A7-A1-D: W:1600 D:500 H:1460 / 42.2kg S2-A6-0: W:1600 D:240 H:740 / 25.8kg M1-A4-0-D: W:800 D:500 H:1460 / 26.1kg
Delivery Lead Time:
Approx 4-8 weeks
Refund Policy
This product is ordered in from the manufacturer for you so is deemed a "custom order product". It is non returnable unless faulty on delivery. The lead time stated is an estimate and can be affected by production and transit variables.