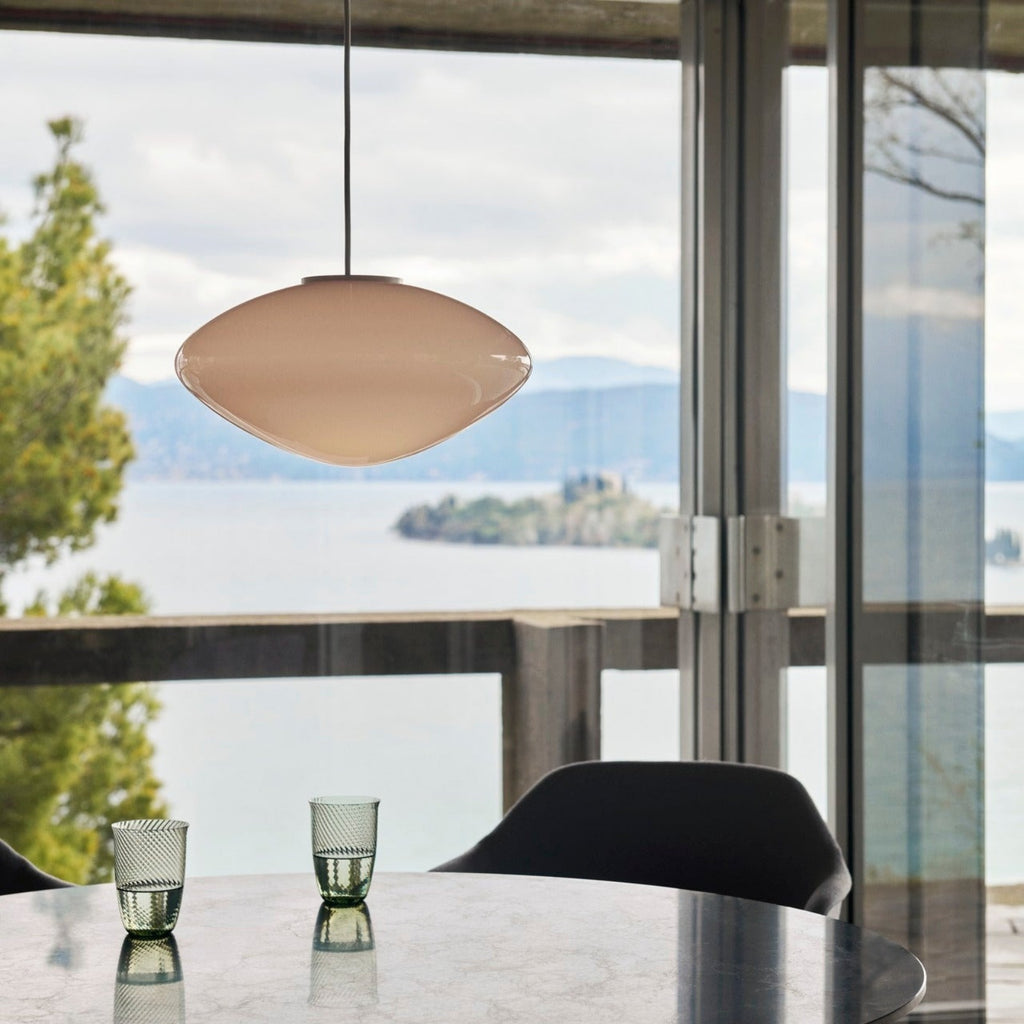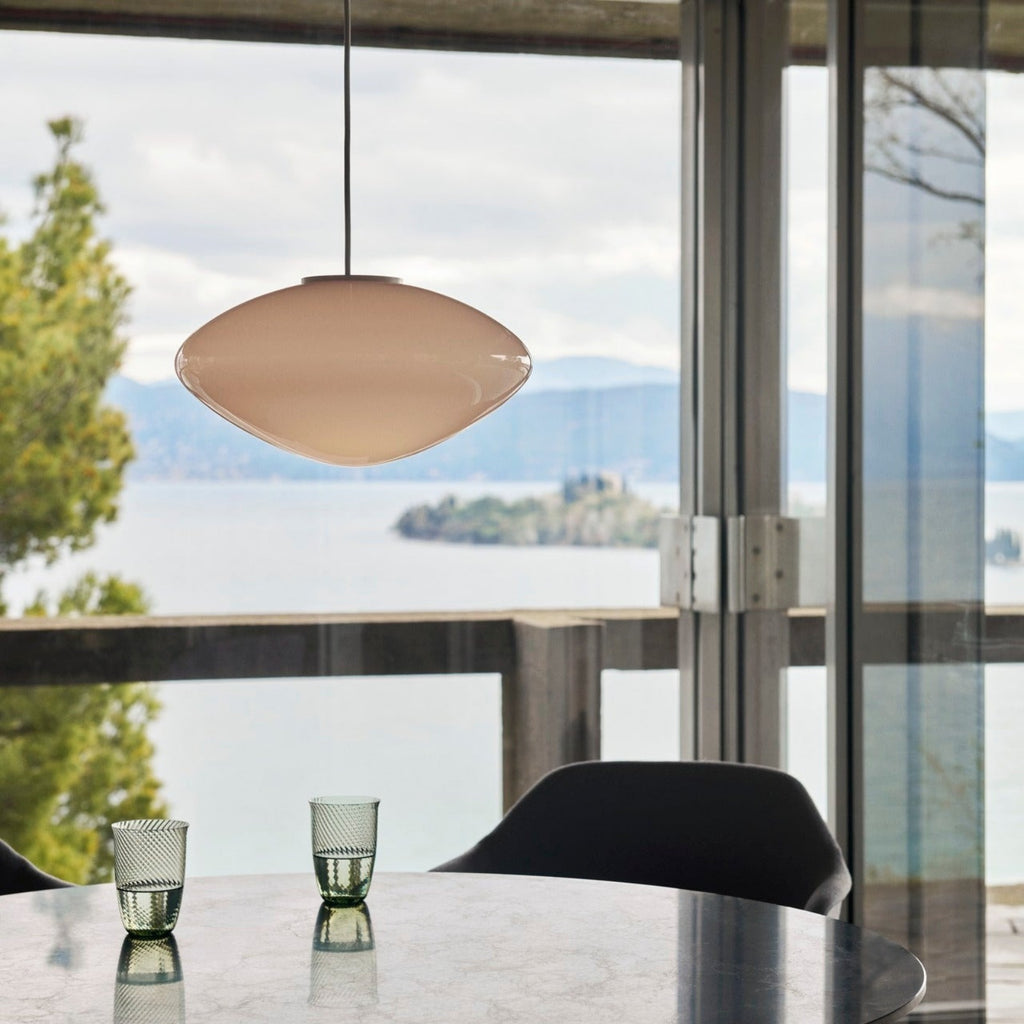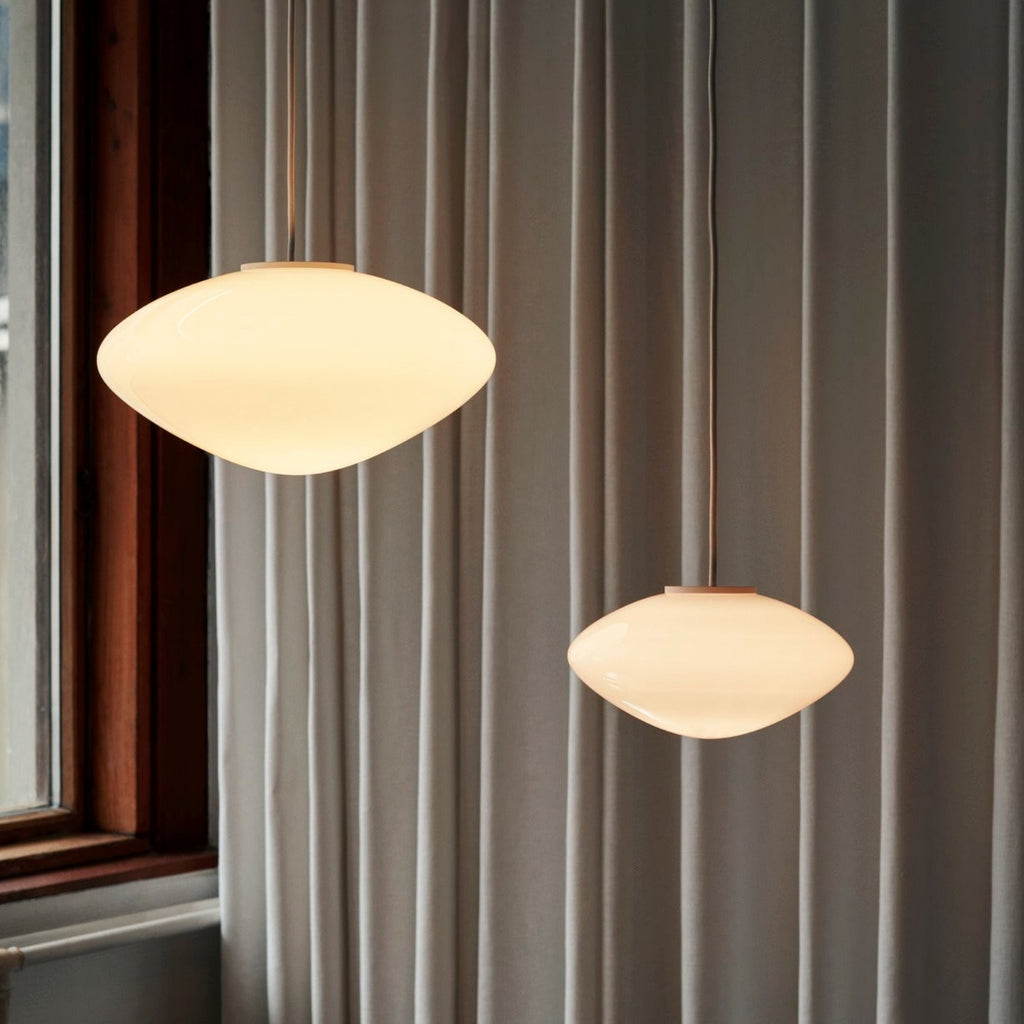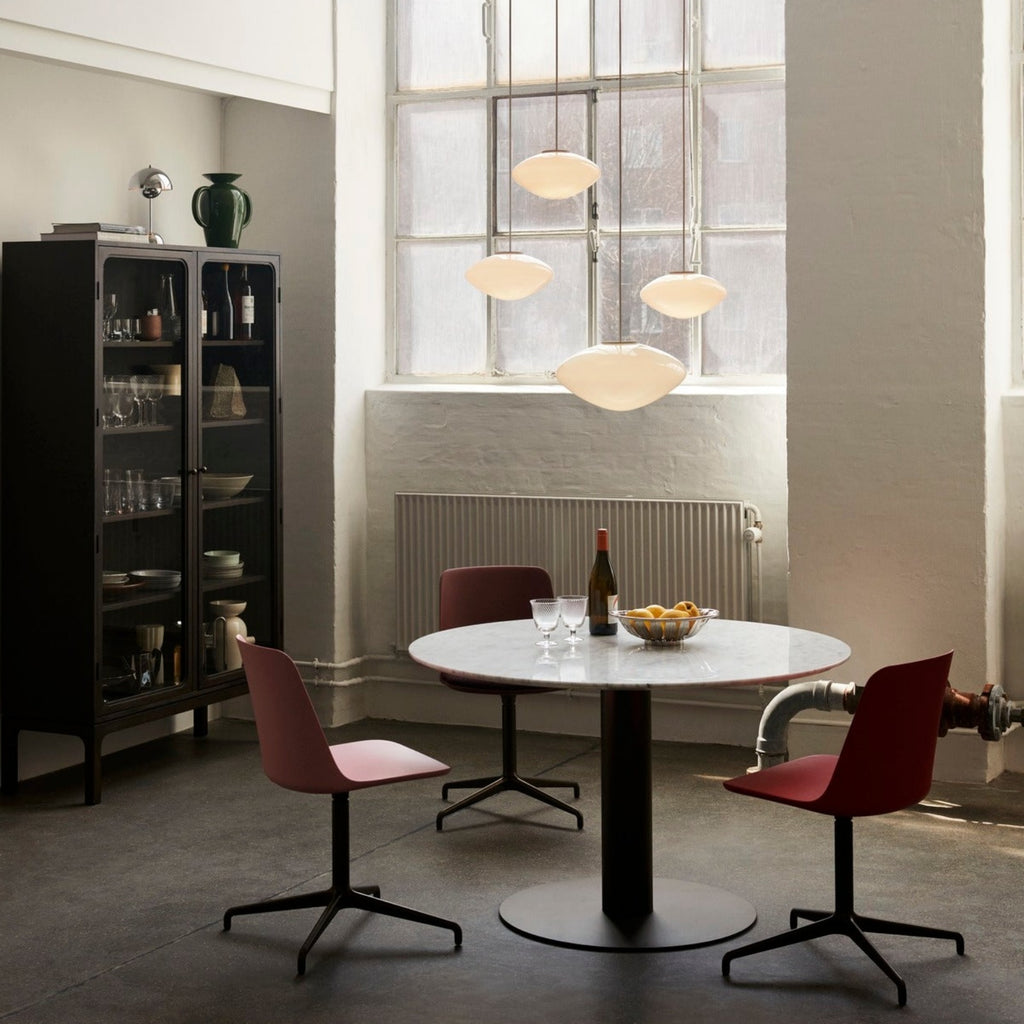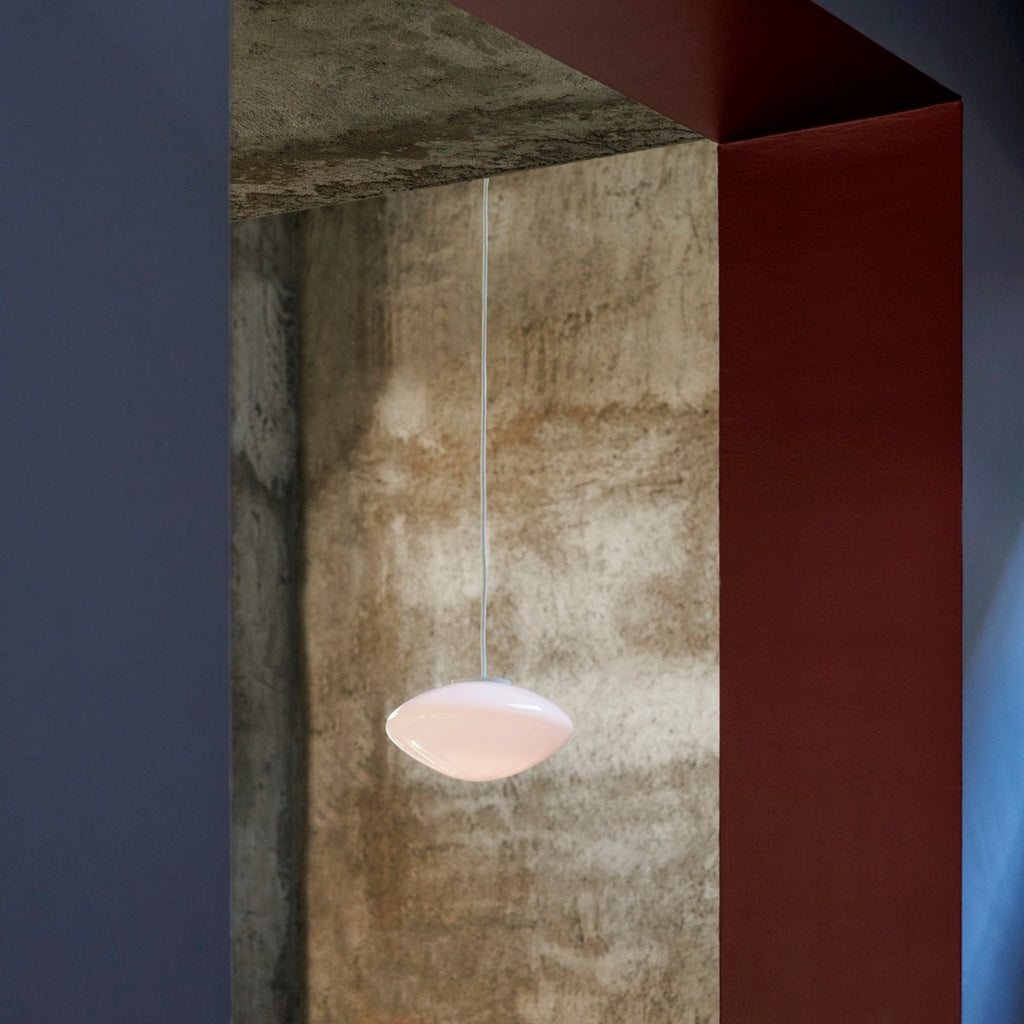 Mist Pendant
by &Tradition
The Mist Pendant is inspired by the warm, diffused light of morning rays shining through the haze, offering a modern take on the classic globe light.
Crafted from mouth-blown opal glass with white coated aluminium details and a textile cord, the Mist pendant lamp can be hung in solitude or in multiples to create a larger lighting arrangement.
The lack of additional elements on the pendant's exterior allows the light itself to be the focus of the piece, creating a sense of ambiance and visual harmony.
Delivery Lead Time:
Approx 2-3 weeks