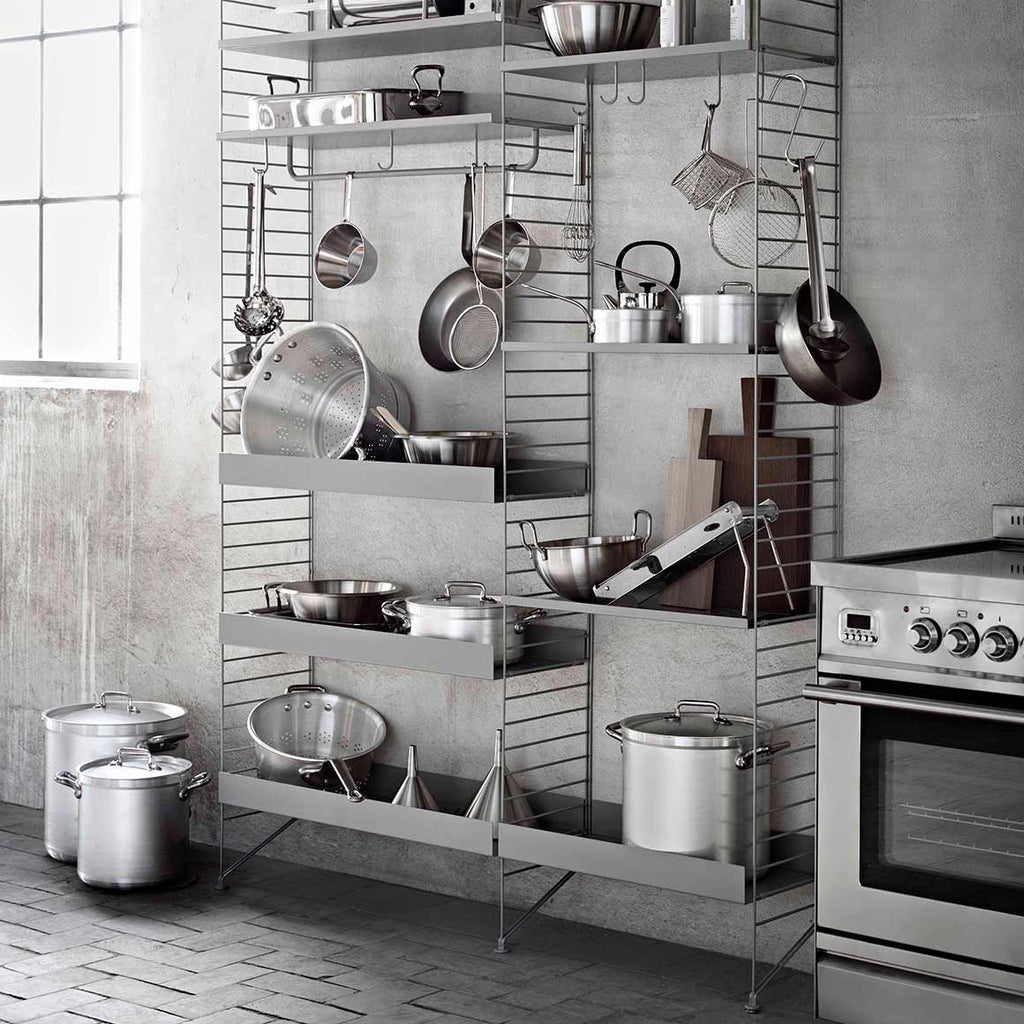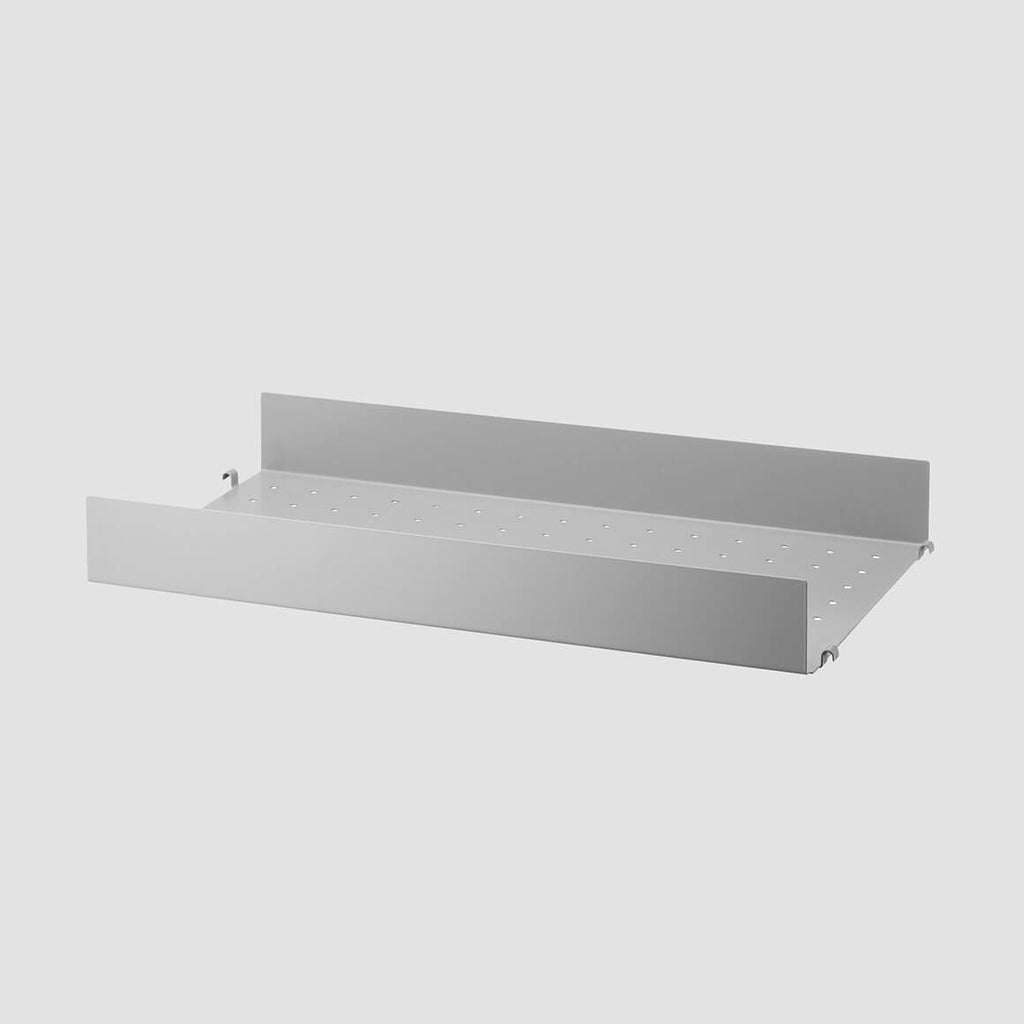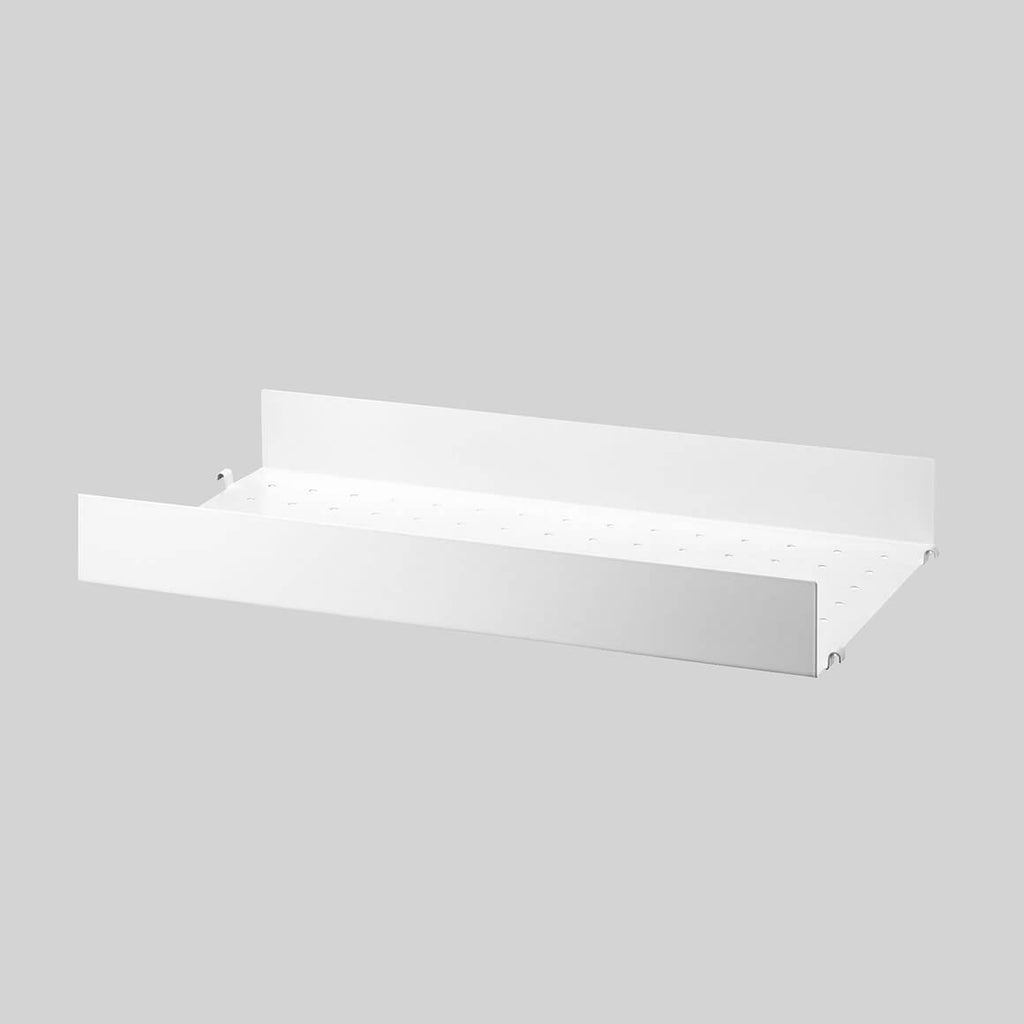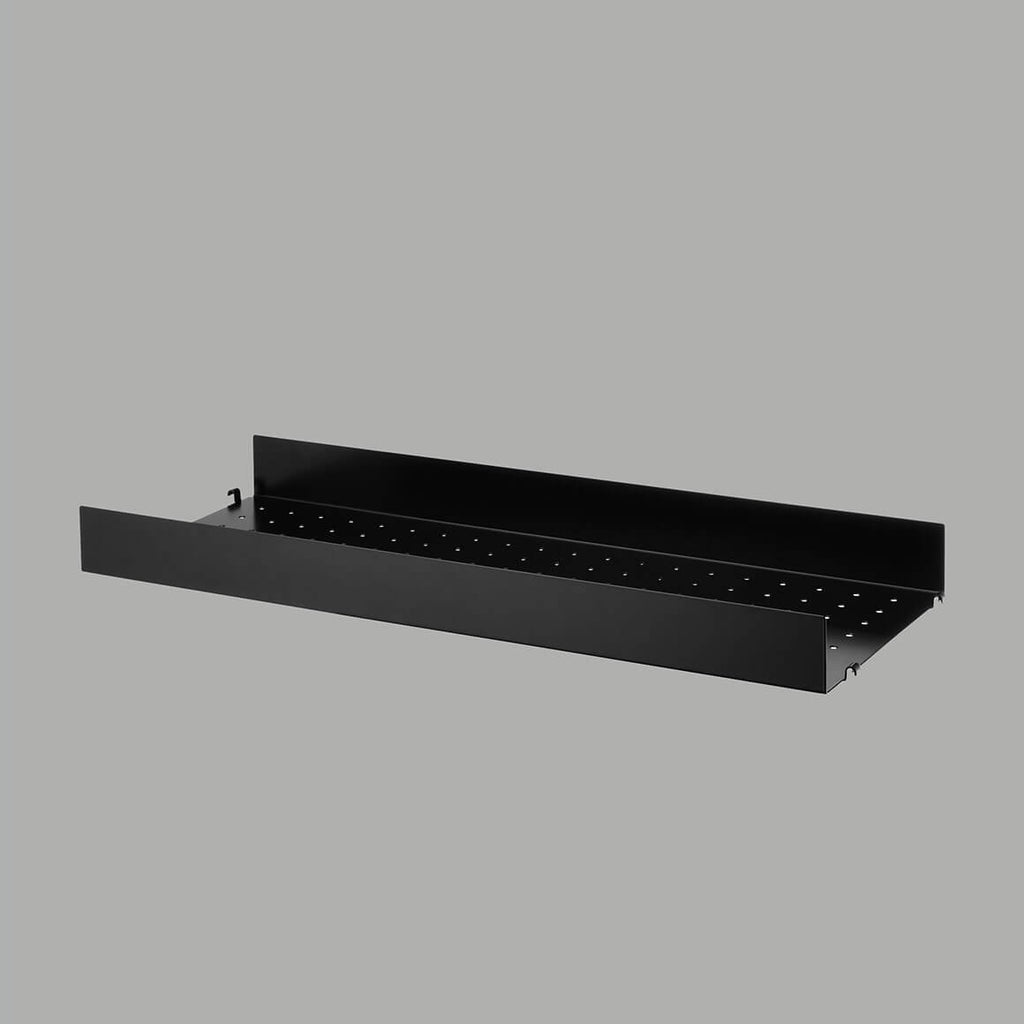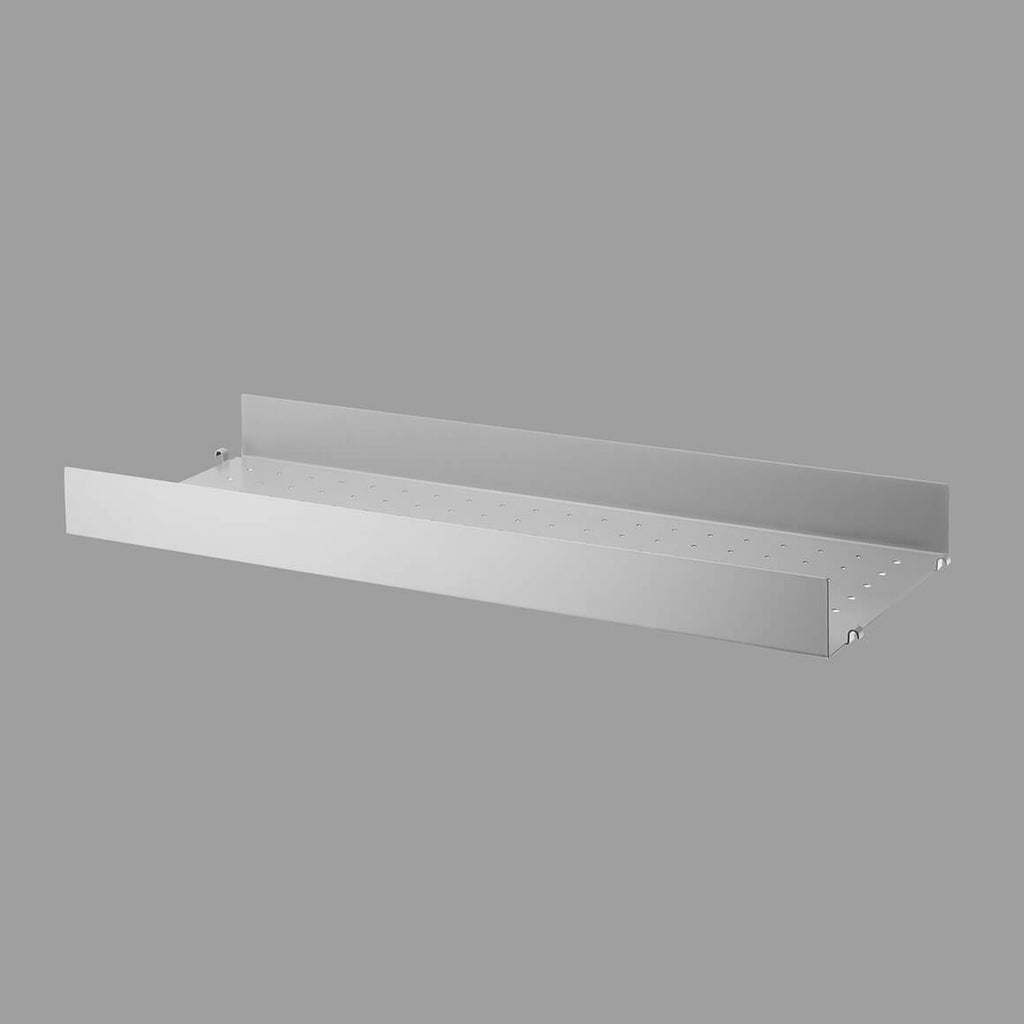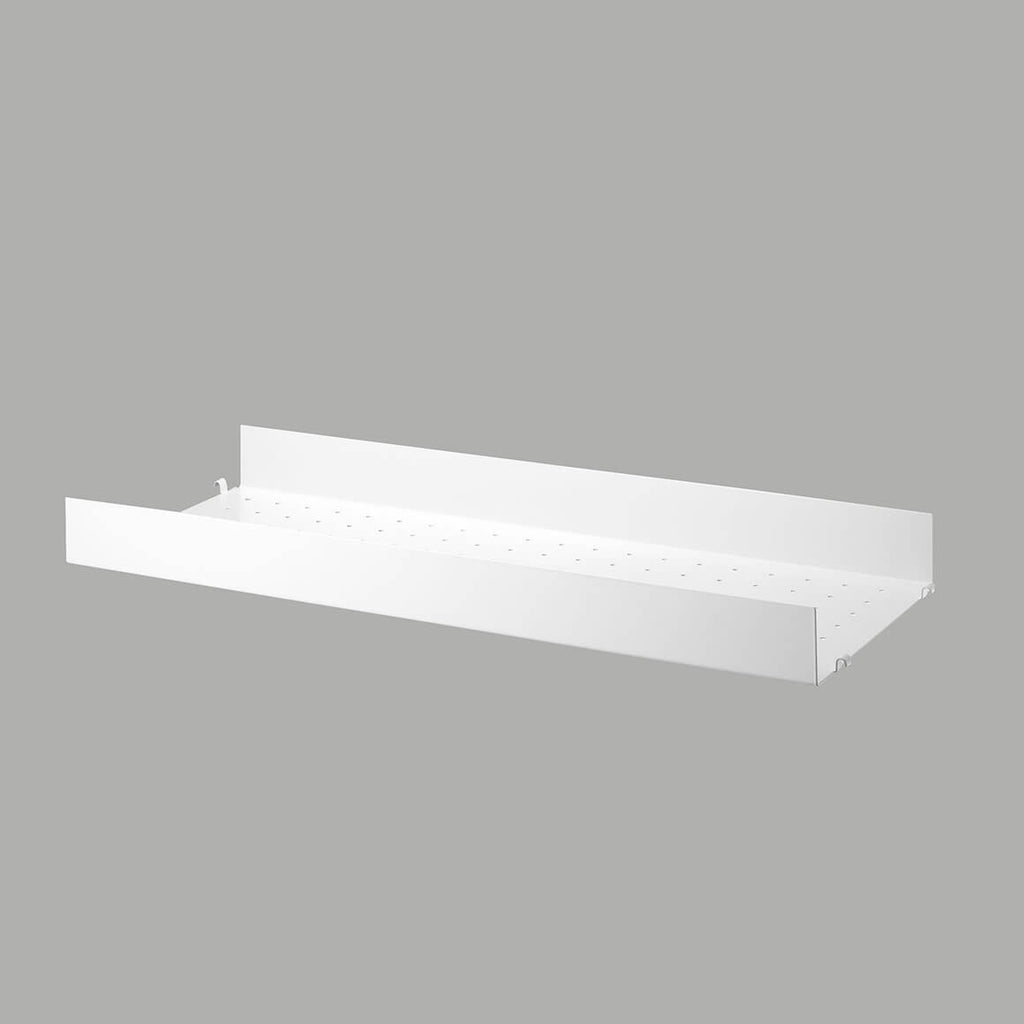 String System Metal Shelf
by String
The String Metal Shelves have vertical edges to secure and minimise the contents. Available in black, beige, grey or white finish and two edge heights.
Perforated steel with a satin powder coated finish. The metal shelves are supplied individually.
You can plan your String layout here and then email to us and we can help you with your order. 
Technical Information
58cm W x 20cm D x 7cm H 58cm W x 30cm D x 7cm H 78cm W x 20cm D x 7cm H 78cm W x 30cm D x 7cm H
Delivery Lead Time:
Approx 5-6 weeks
Refund Policy
This product is ordered in from the manufacturer for you so is deemed a "custom order product". It is non returnable unless faulty on delivery. The lead time stated is an estimate and can be affected by production and transit variables
Build Your Own..
Why not use the String Configurator to build your very own layout..
You can then email the layout over to us at hello@insidestoreldn.com and we'll get an order sent over to you the same day to checkout on, or we can help you with suggestions. Just click here to get started :)
About String..
String is a modular and adaptable shelving system, designed by Swedish architect Nils Strinning in 1949.
It became an instant classic thanks to its affordable pricing, flexibility and minimal aesthetic. It works as a shelving, work and storage solution and provides an unlimited number of layouts.