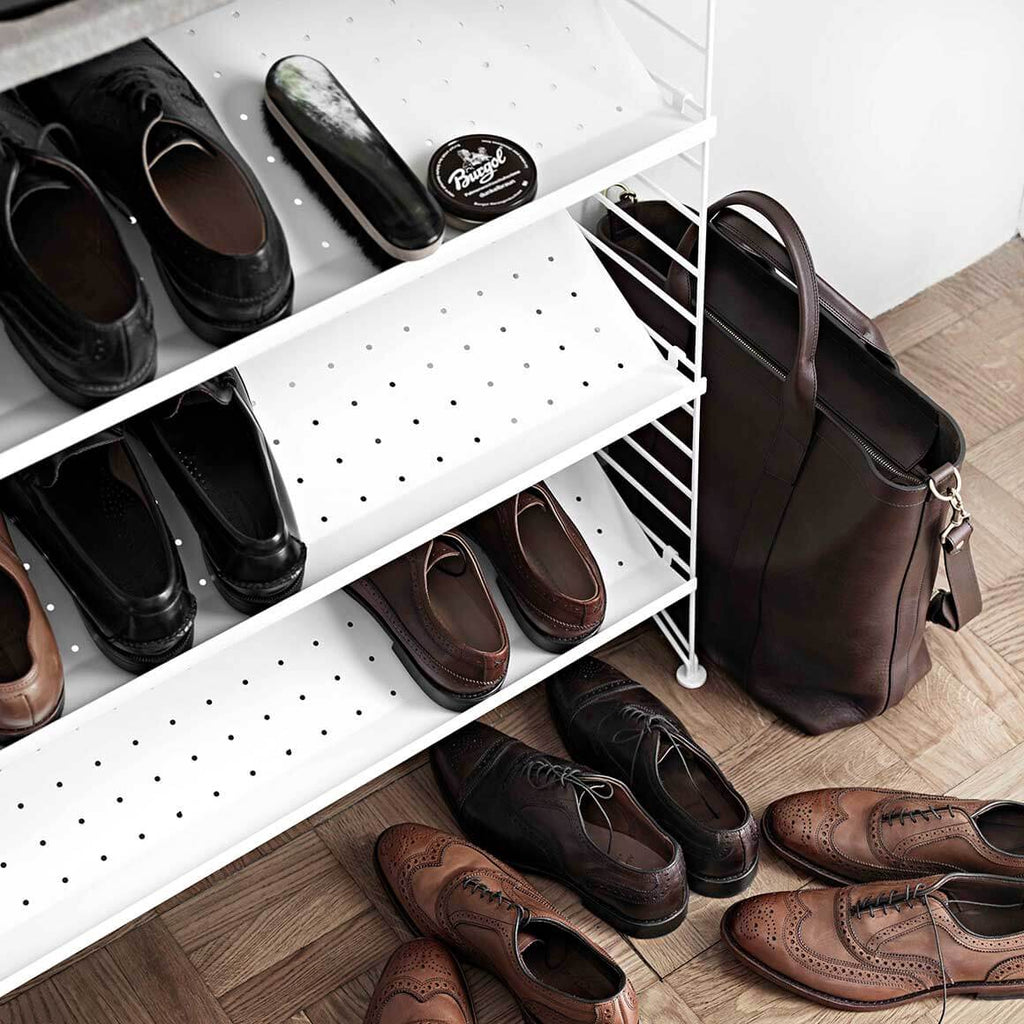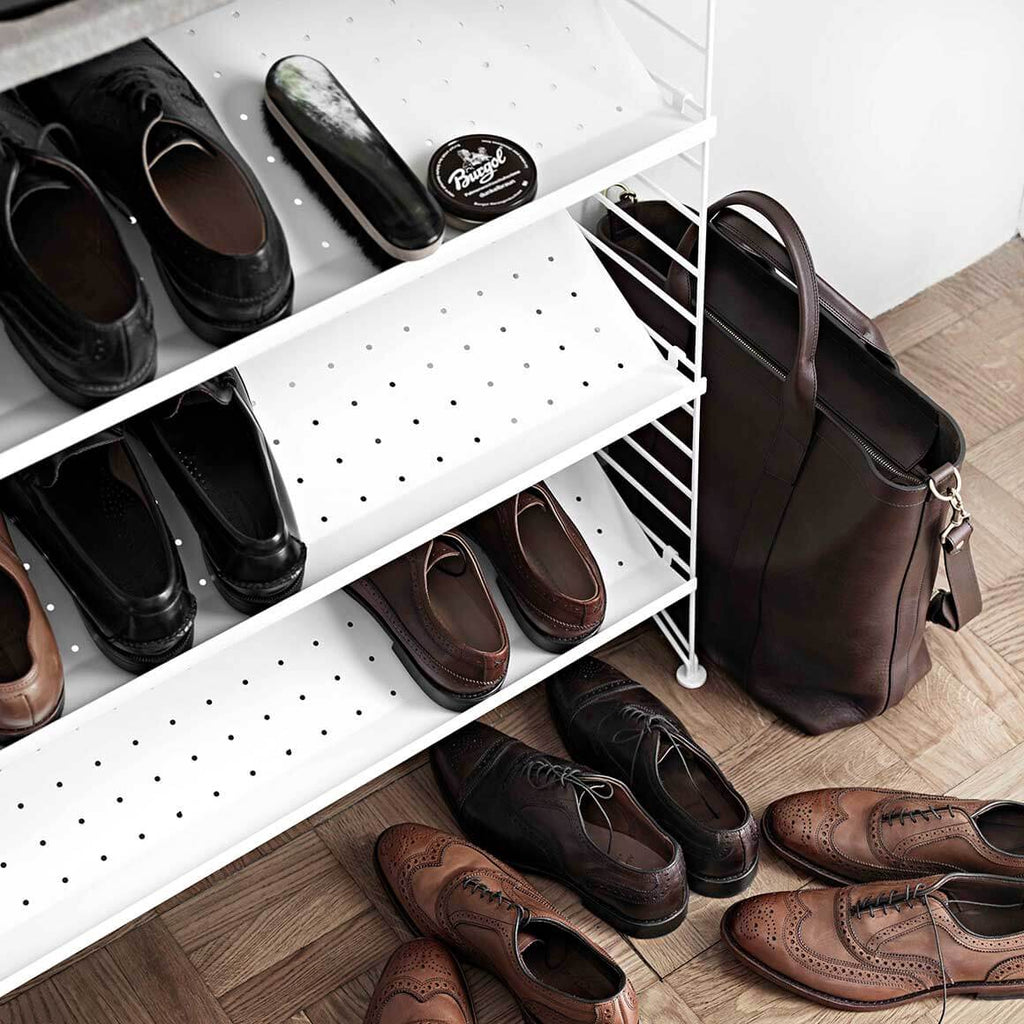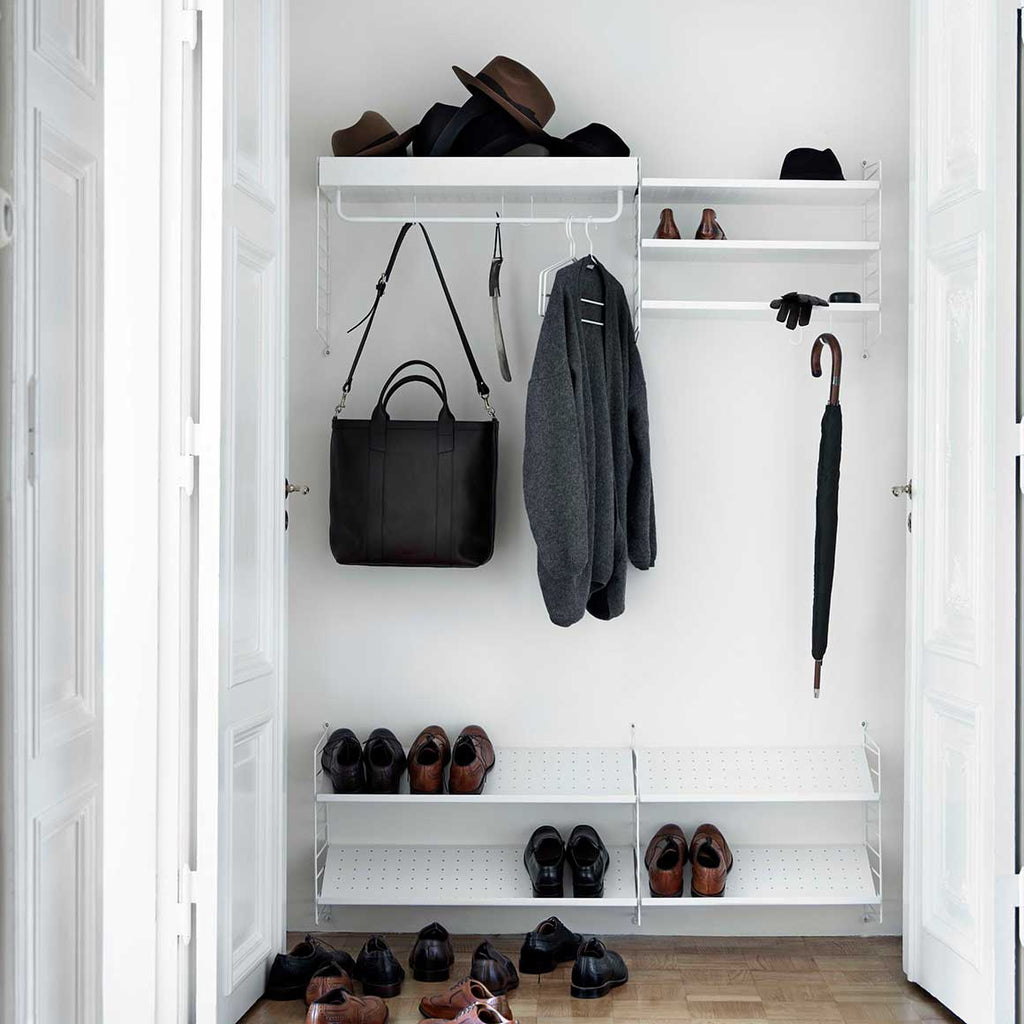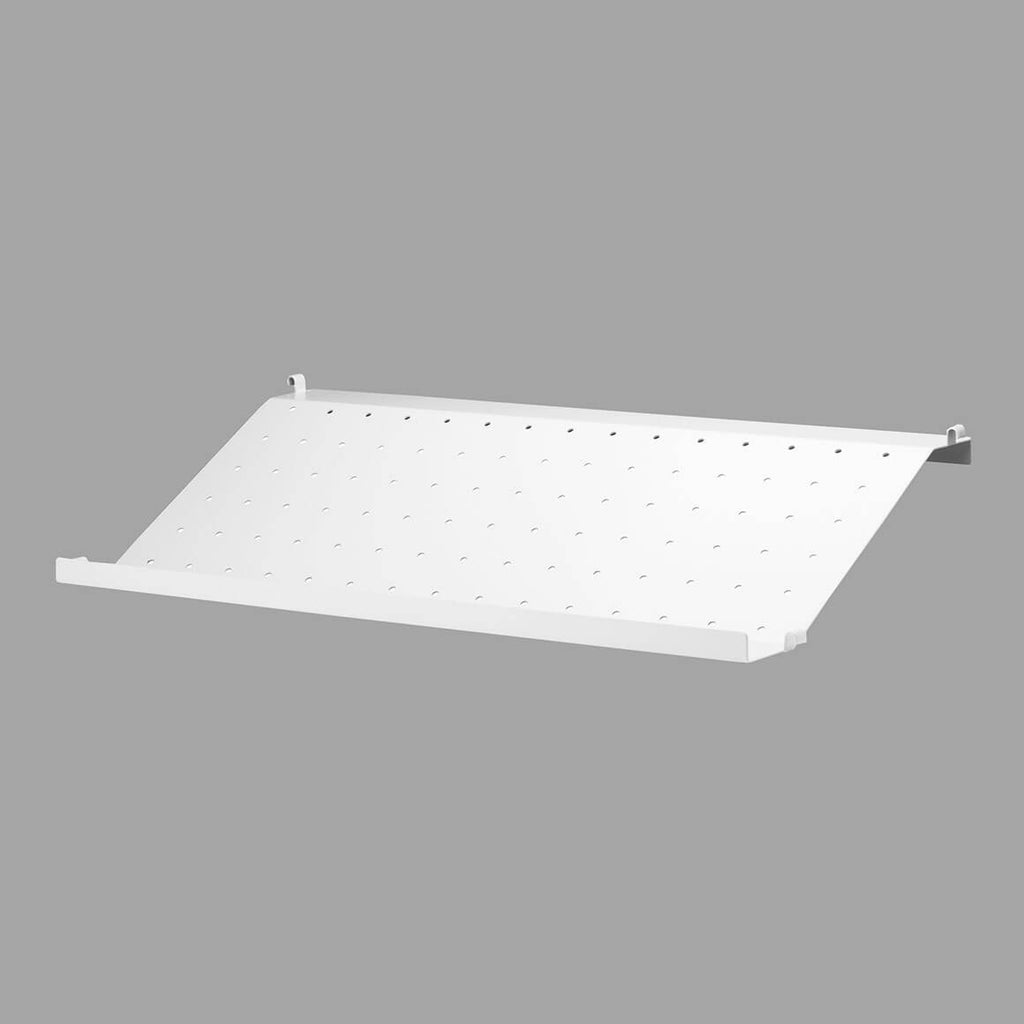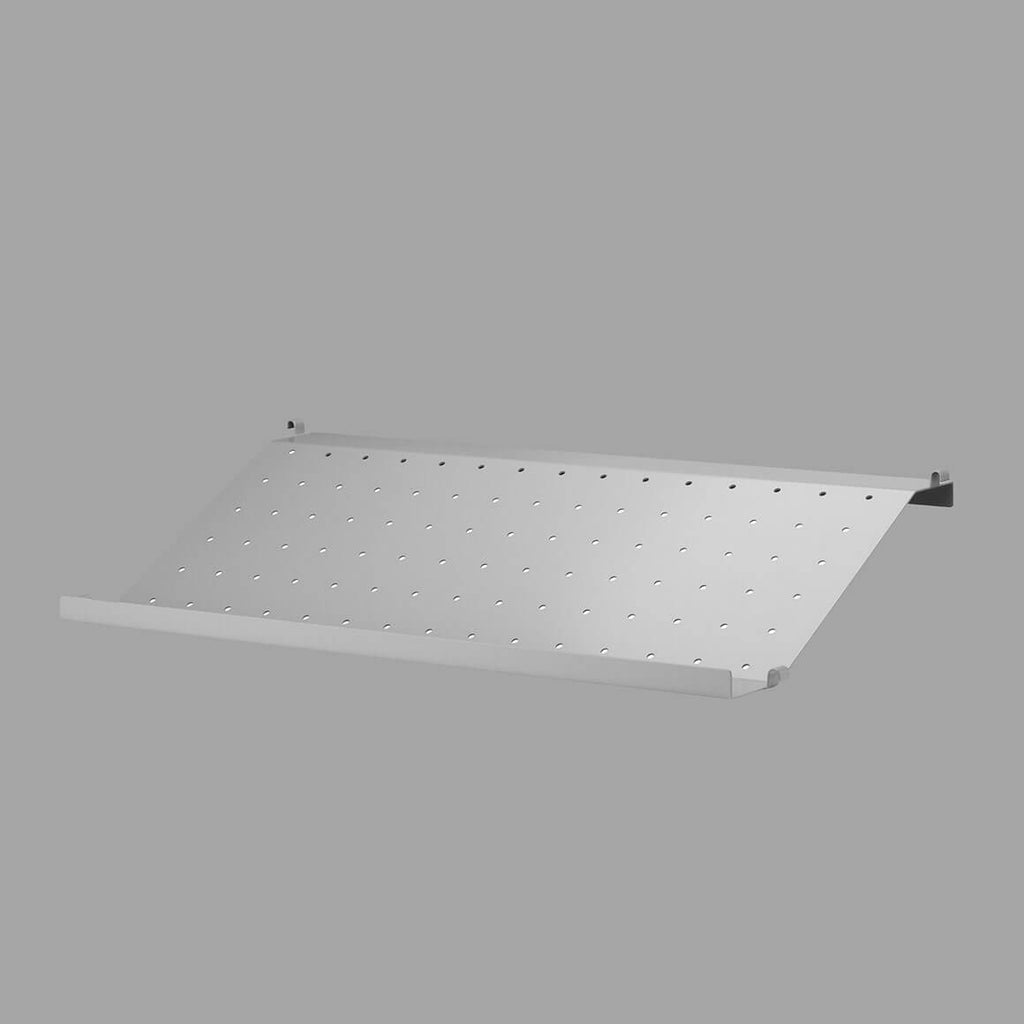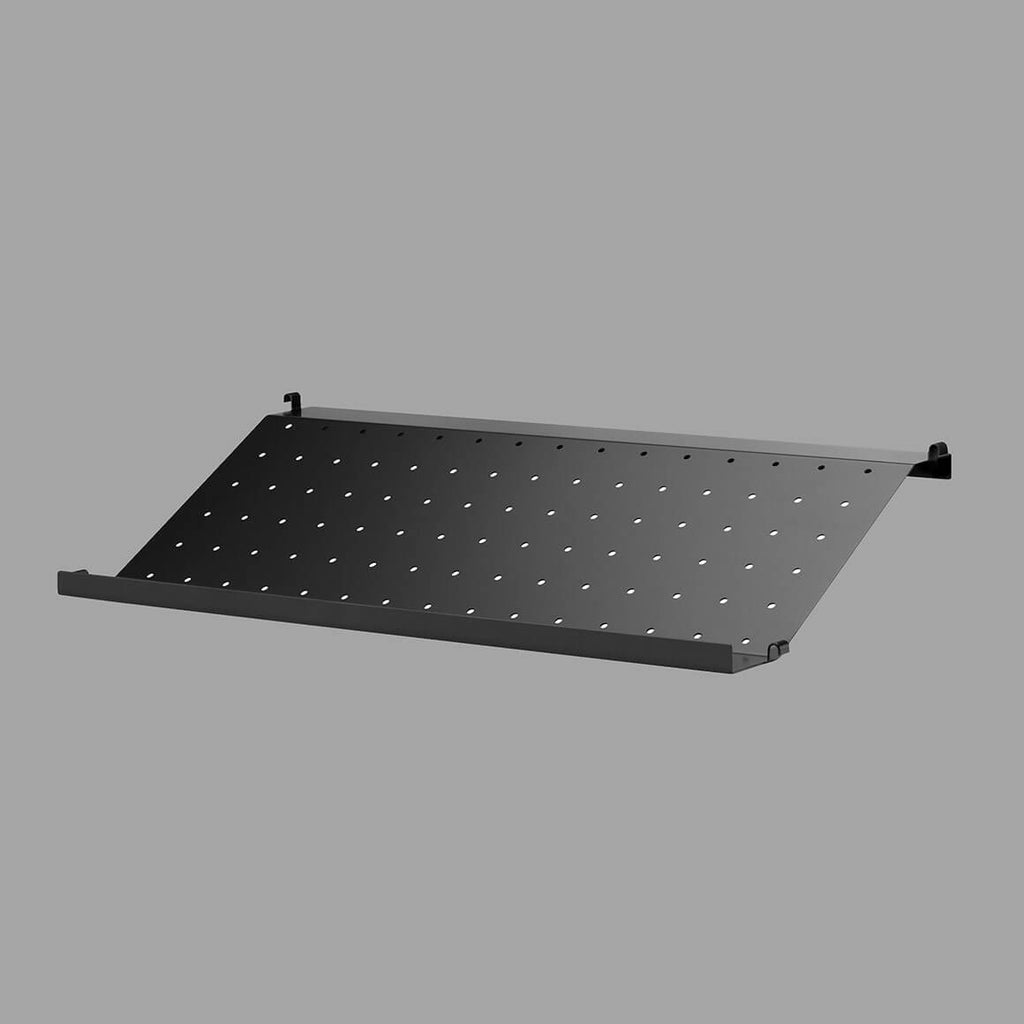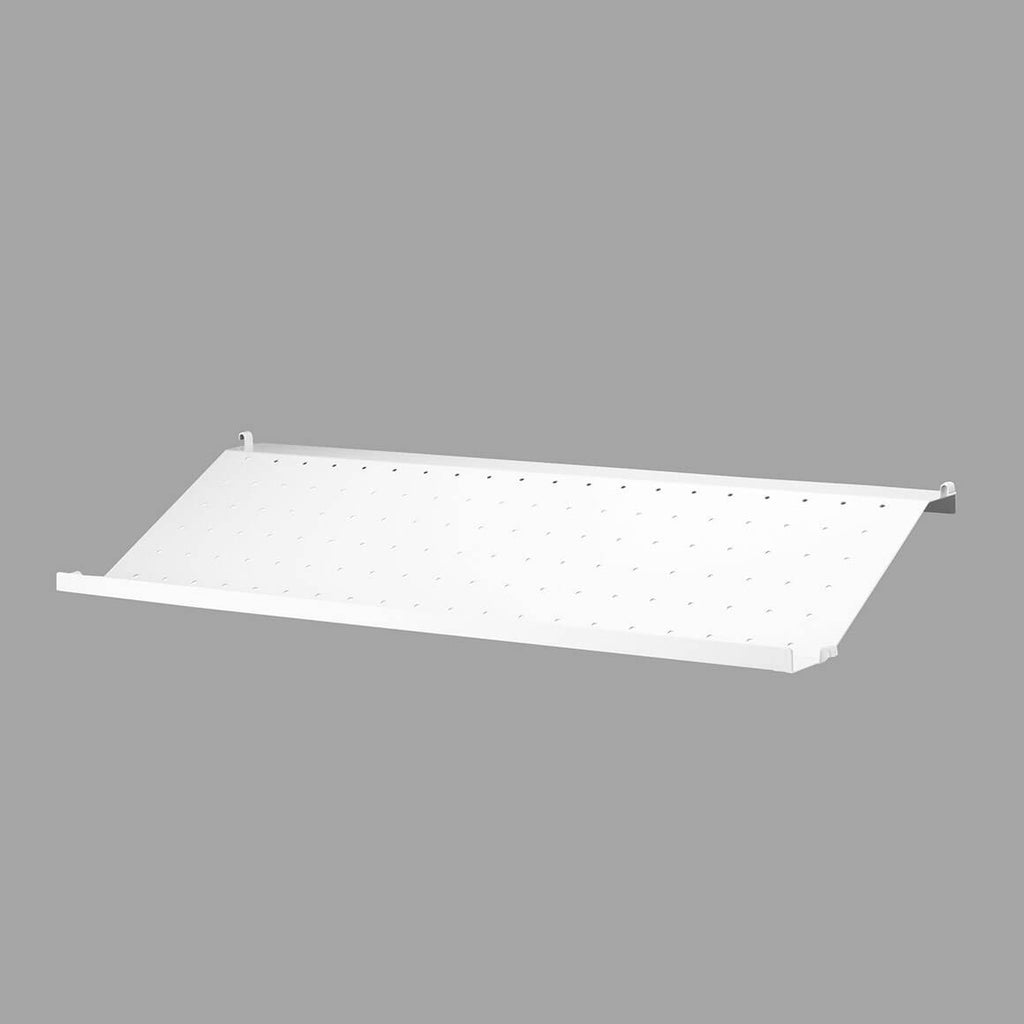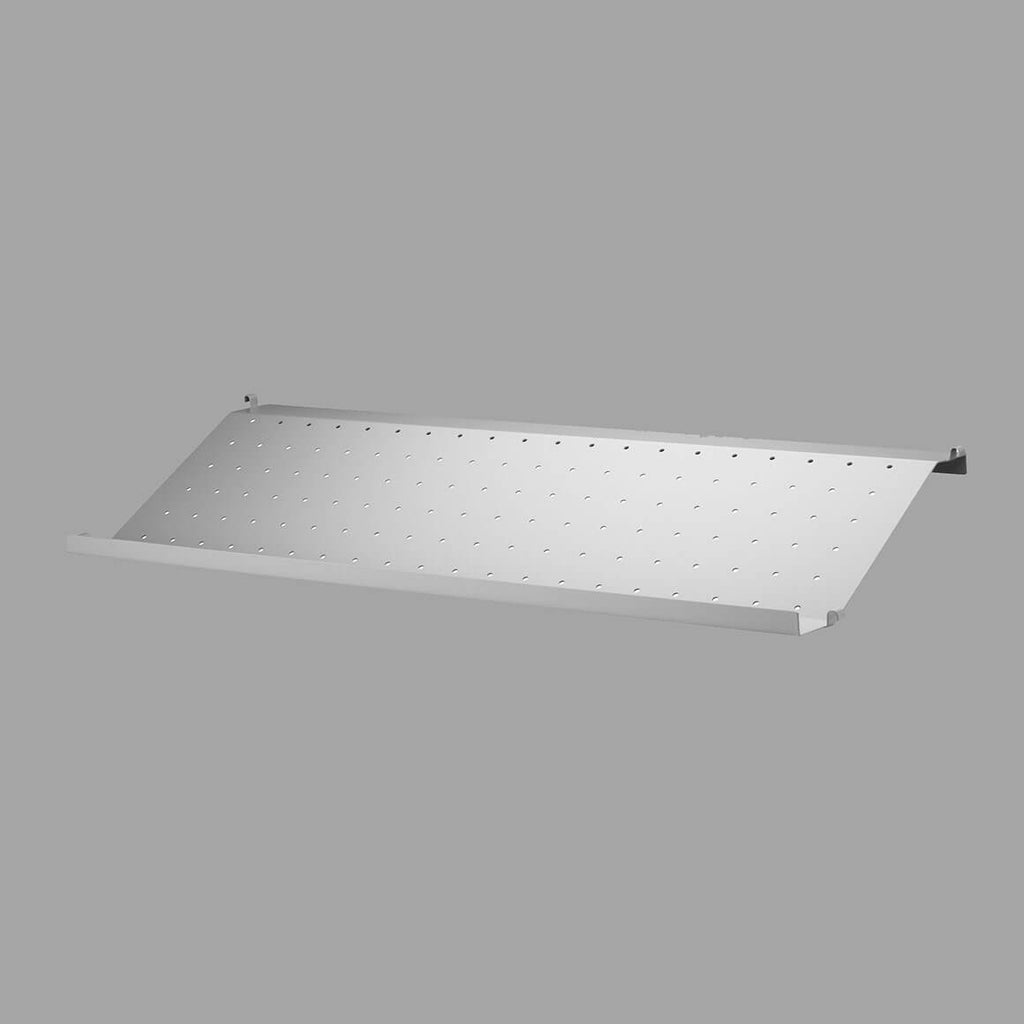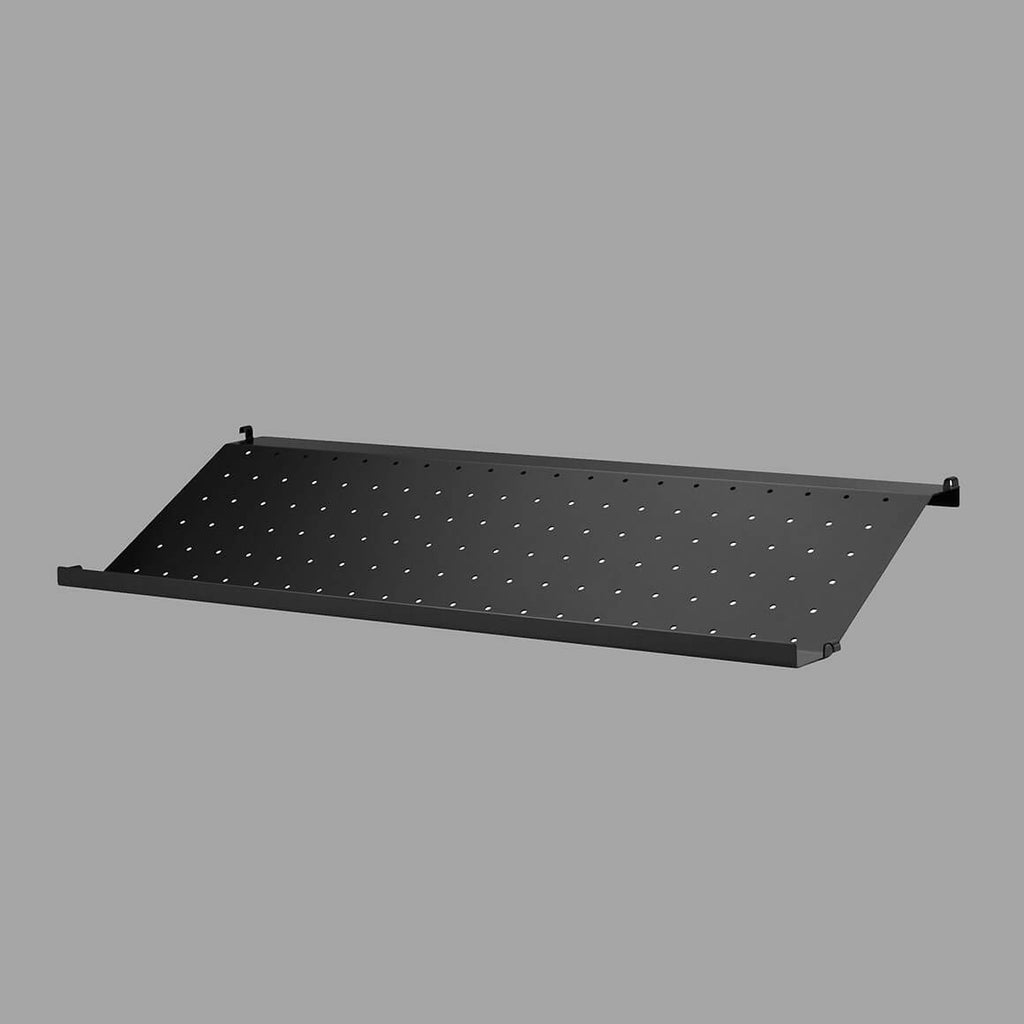 String System Shoe Shelf
by String
String is a modular and adaptable shelving system, designed by Swedish architect Nils Strinning in 1949..
String shoe shelves hold shoes at an angle with a lip to hold them at the heel, each shelf will hold either 4 or 3 pairs depending which width you opt for. The shelves need to be accompanied by side panels on each side. 
You can plan your String layout here and then email to us and we can help you with your order. Or we're very happy to give you some ideas so just get in touch and tell us about your space. 
Technical Information
58cm W x 30cm D 78cm W x 30cm D Constructed from solid steel and finished in a satin powder-coated paint. Available in black, grey, white or beige.
Delivery Lead Time:
Approx 5-6 weeks
Refund Policy
This product is ordered in from the manufacturer for you so is deemed a "custom order product". It is non returnable unless faulty on delivery. The lead time stated is an estimate and can be affected by production and transit variables