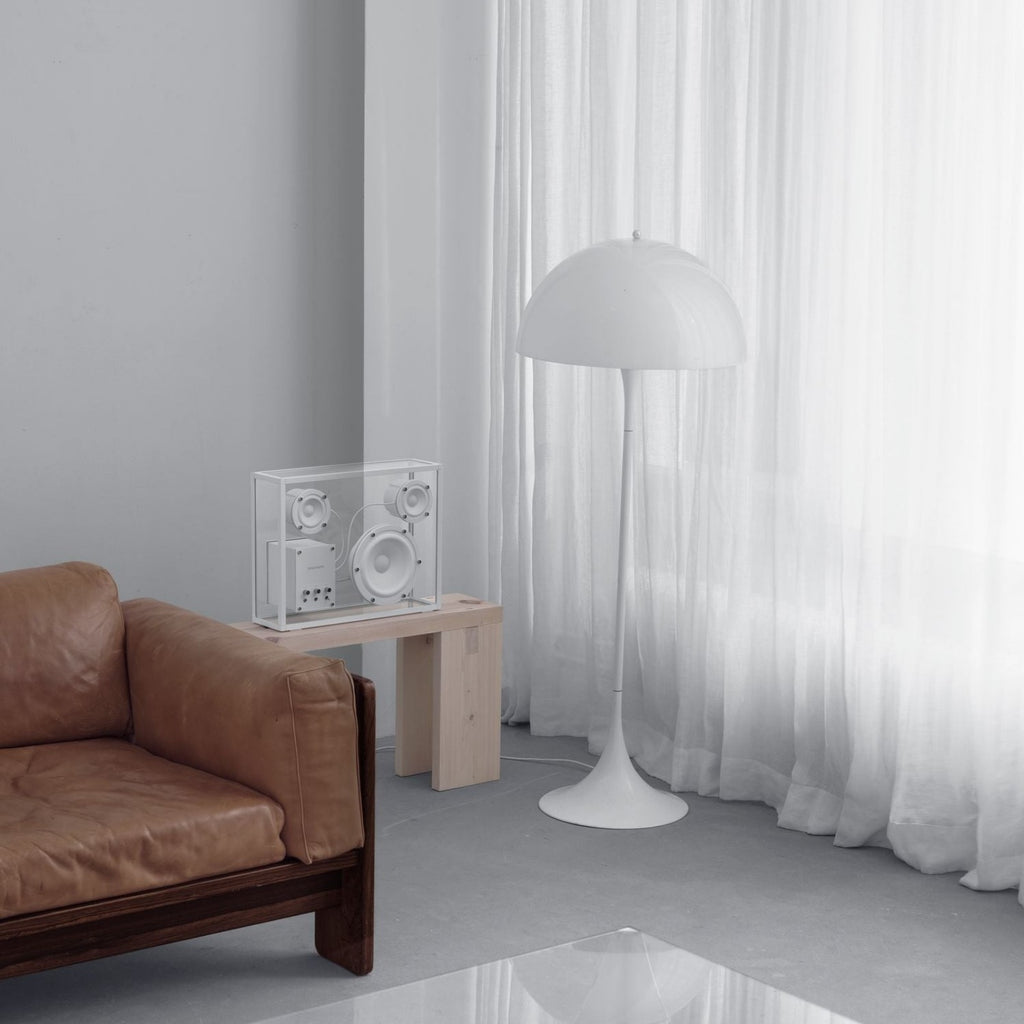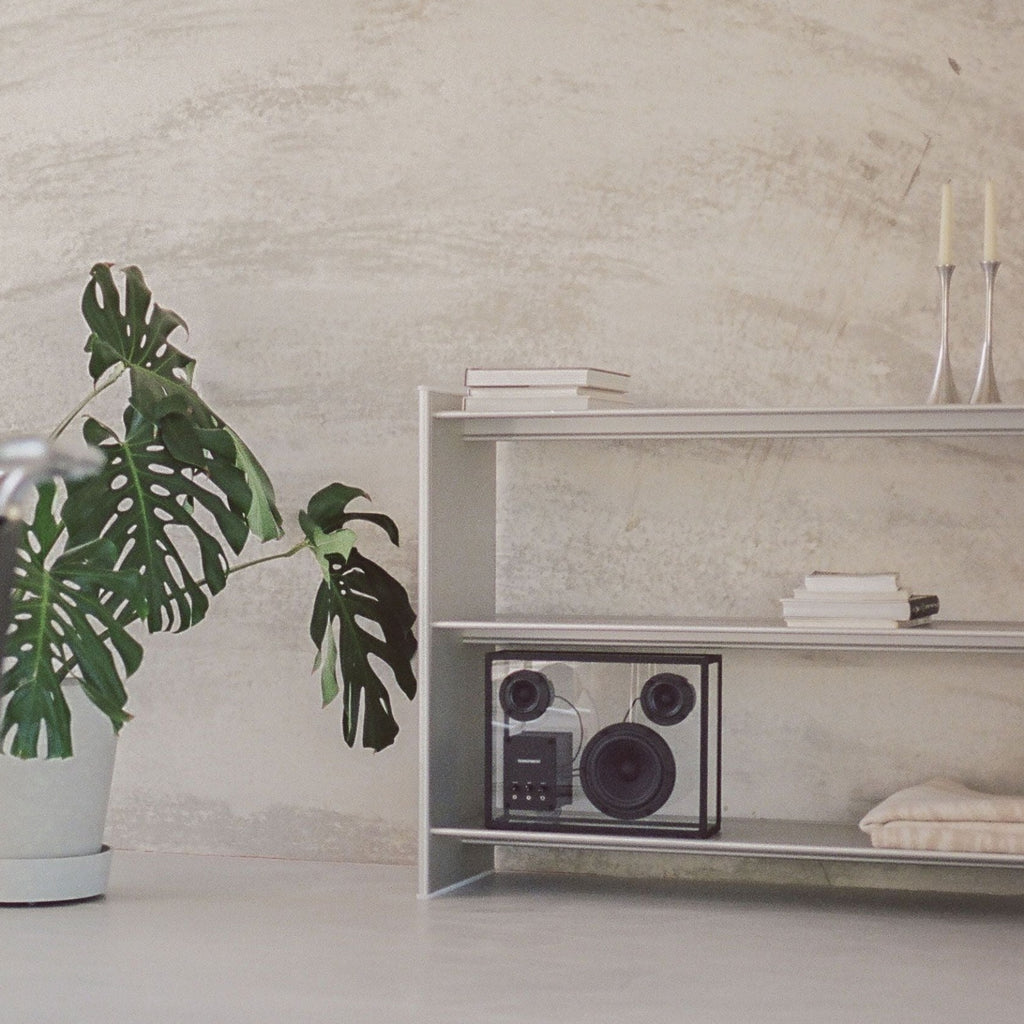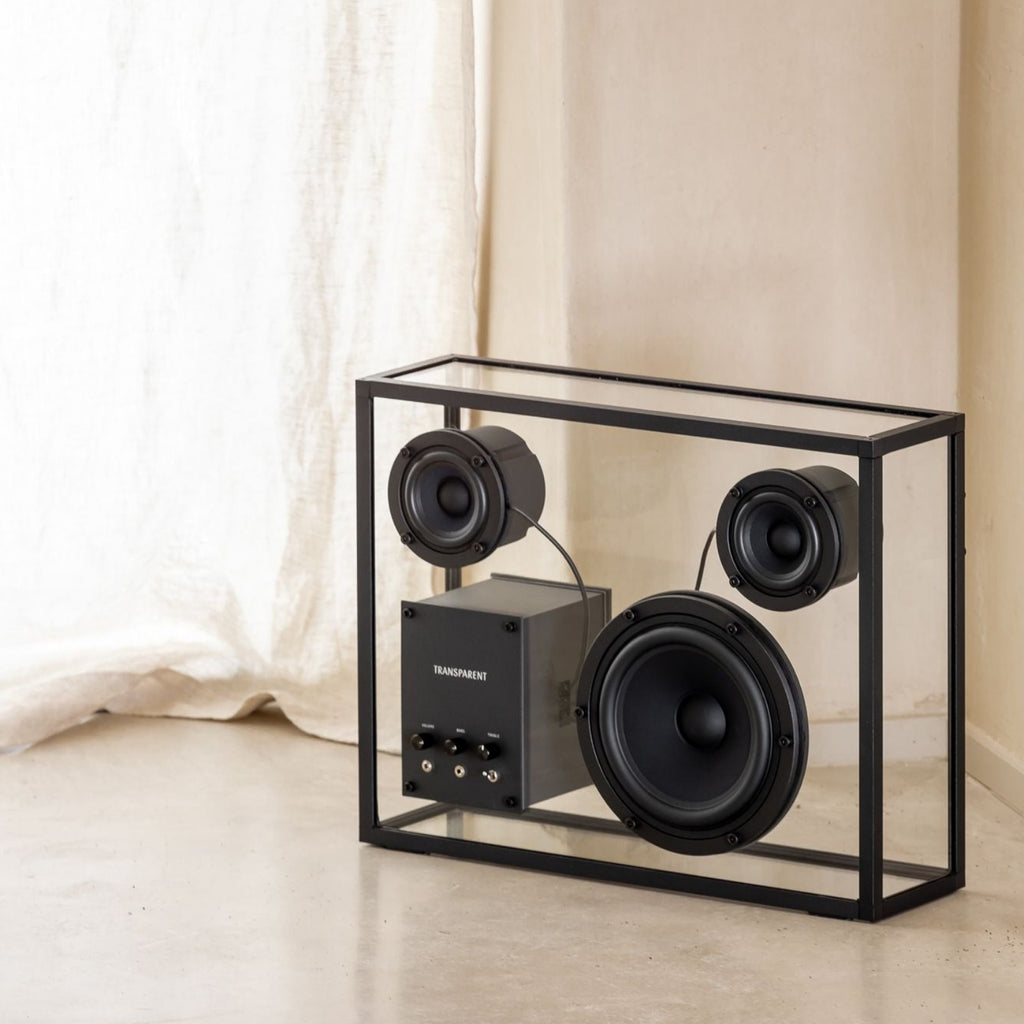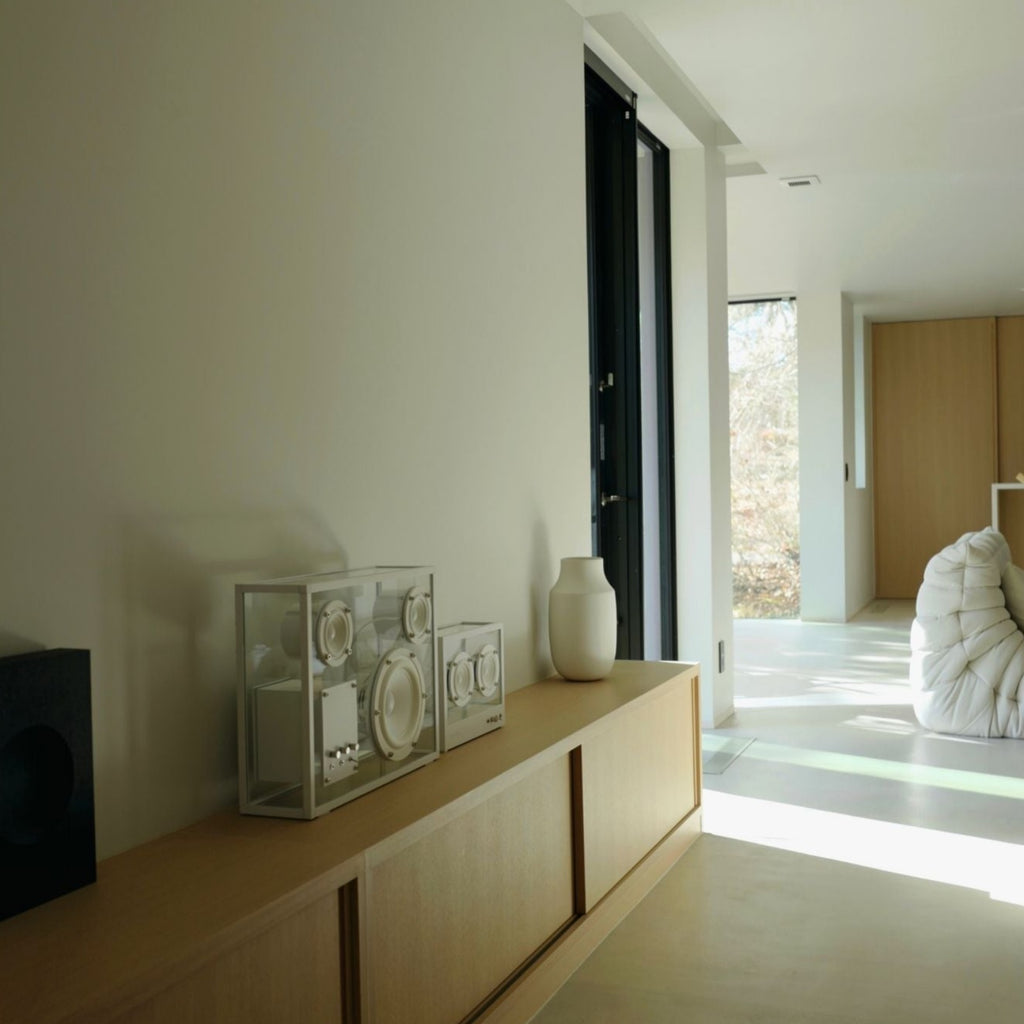 Transparent Speaker
by Transparent
The Transparent Speaker, a revolutionary speaker that offers a truly transparent sound experience. Designed with simplicity and elegance in mind, this speaker features a unique transparent design that blends seamlessly into any room while providing an unmatched audio experience.
Made with aluminium and tempered glass, this 11 kg speaker is a statement piece that commands attention in any home. It comes with Bluetooth 5.0, but it is also ready for whatever tech that might be useful in coming years. 
The products from Swedish brand, Transparent, are designed to blend into any background. The idea is to let a tech object become a part of any style, any place or any time.
Technical Information
Height: 33.3cm H x 43.1cm W x 11.8cm D 11 kg Weight Materials: Aluminium and tempered glass The Transparent Speaker comes with Bluetooth 5.0 connection Connect two speakers using True wireless and play both simultaneously
Delivery Lead Time:
Approx 2-3 weeks
Refund Policy
This product is ordered in from the manufacturer for you so is deemed a "custom order product". It is non returnable unless faulty on delivery. The lead time stated is an estimate and can be affected by production and transit variables.